People can judge a book by its cover. Why not to apply the same practice to album covers. What if it can tell a lot? Maybe they are more than just pictures chosen to fill the vacant place.

Spending countless hours into recording studio and having finished album in our hands is incredible. However, such a burning desire to share your music with the world is not enough. While sounds are definitely the most important in music. Even though it is not enough to become a recognized. That's why music is not only the sounds that make it. It is the album cover that makes it essential and promotes a singer or a band. Accounting to it you should not abandon the meaning of an album cover and make it as prominent as never before.

If recollecting famous bands and singers of all times, beginning with vinyl, you will notice an interesting tendency: album covers to some content reflect the main idea of a disc or the psychology of the author itself. It is also the first impression that the album cover produces. It is advisable that it should be strong and powerful and the most essential that it should be unique. You have placed your energy and soul into the CD, consequently the design should be on the same level. Sure thing that album covers have changed a lot since the first vinyl cover for one but their meaning never ceased to be essential. Images used for this purpose vary. Album covers may use any depending on the main point of it. For instance, photography, paintings of world famous artists and cartoon mixtape effect Photoshop are easily created by any professional photo editing service.

In order to be ready to create your own album cover and find the answer to the question how to make mixtape covers & mixtape graphics in Photoshop, I would like to make you familiar with one of the best covers I have chosen up to this purpose. You can get a lot of inspiration and valuable ideas of how it should look like and what made them prominent.
The coolest album covers of all time

The artists creating an album cover quite often out additional information into their work. Collaborating with musicians, they produce actual masterpieces both of music and of art.
Position 1


Professional artisc create the best images for covers. There is no wonder that my list starts with Andy Warhole's pic of banana on the cover of The Velvet Underground and Nico. Yeap, it is old. It was created in 1967 and at that time nobody was so much confused with mixtape cover design in Photoshop. There is a bit of humor in this cover, specific one. Under the first banana, you find newly and fresh painted one in the original album cover. Watching it, you find the words asking to peel it and find the feeling.
Position 2


This image has been famous long since it first appeared in 1969. Famous British band crossing Abbey road was on posters everywhere. Even now this photo is has not lost its relevance. If you pay close attention to it, you will notice that there is nothing said about the band or even the name of the album. It is simple and at the same time very powerful. That is the main reason being an icon for hundreds of people and tens of nations.
Position 3


Strange thing is that my list has the leading position given to album covers created in the last century. I would not ruin the formed tendency and continue with Patti Smith and the album cover "Horses". On the cover of this unique combination of lyrics and punk rock, you find a magnificent photo of a young lady. For those who are ignorant a bit, this is Patti Smith herself. This photo was made by Robert Mapplethorpe, who closely connected with the singer. People claim that this image is one of the best that has a woman as its subject. You may notice her outfit and pose similar to Sinatra's. Black and white – so loudly colorful. If only it were possible to open the secret of beautiful photos – what's left behind the scenes photography.
Position 4


Conveying the point importance of meaning of the album cover, I am going to prove the idea with the cover of Pink Floyd album "Dark Side of the Moon". We have come across this image so many time that it is even odd for somebody to find out where it comes from. Only the fans know that this rainbow going out of the triangle prism means Pink Floyd.
Position 5


Modern artists come back to the traditions of cover making quite often. Of course, there is not as strange as may seem. People say everything new is old. Taylor Swift probably thinks so also. Her album cover "1989" though made in 2014 breathes with this air. The cover features the polaroid made image of the singer as it was popular in 80'. Fans instantly started making the same photos and they congested the vast space of Internet very fast.
It is quite obvious that the purpose of my starting the article in this way was meant to inspire you and for you to remember that not only mixtape cover design in Photoshop can bring the album cover to the top of creative album lists. Creativity and laconicism in the idea presentation will contribute to album cover creation, with our help of course.
There are different opportunities for you to create album cover effect in Photoshop: ready made templates with standard formatting to be applied to your pictures. This is the simpler way of creation a cover. Unfortunately, simple does not mean unique and the best. Therefore, our tutorial will help you to achieve the greatest album cover effect Photoshop.
How to make mixtape covers & mixtape graphics in Photoshop
Creativity and professional image blending, hands in the right position and downloaded Photoshop make the half work done. Another part is album cover. So, there are different ways to reach it. Here are two of them for you to choose. Take the one that suits you most or meets your expectations.
Everything starts with photography choice. It is important because it will convey the idea. We have picked up a photo made during the New York stage performance of The Killers in.
Our main tool for the whole process will be pen. Pick it up and draw a curve that will glow. By the way, you may fail to name it in the Path. Do it, since you may got confused among all of them.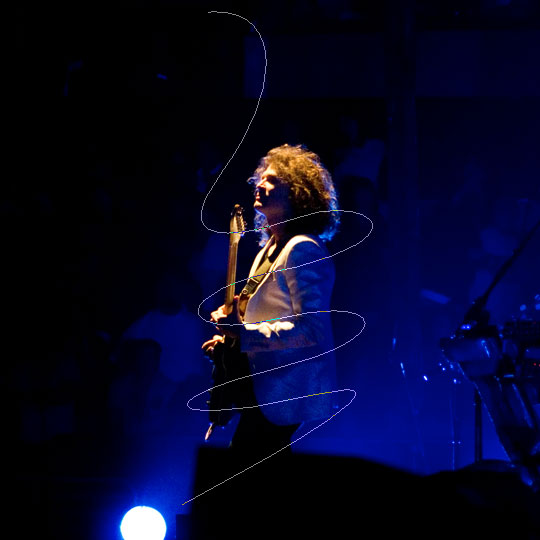 In the second step, we will switch from pen to Brush Tool. We will work with this instrument in a new layer. Here you should use white 5 pix round brush. After that go back to pen. Depending on the computer system, you use press the right button on your mouse or Ctrl and click in any part of the path. You should select Stroke. In the opened window pick up brush. It is important that the drown line tapered off at both sides. It can be achieved if you have chosen pressure simulation in the previous pop up.


The singer should be inside these curves. Therefore, the choice tool will help you relocate them behind the guitarist.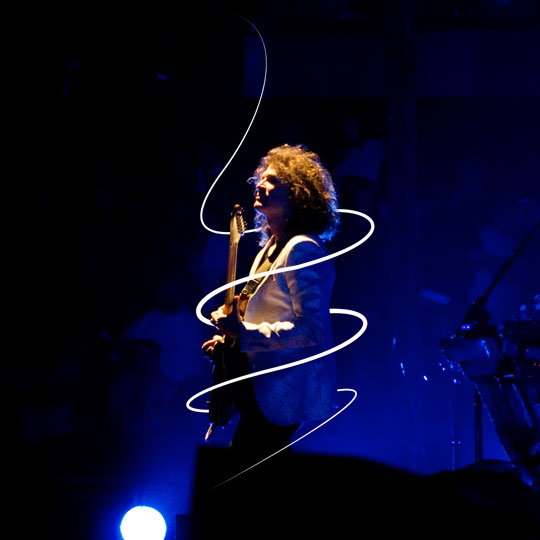 In the pop up window Layer Style, find the left column and tick there outer and Inner Glow. The adjustment are basic for all the future work. I will copy this layer a couple of times since it is the primary one.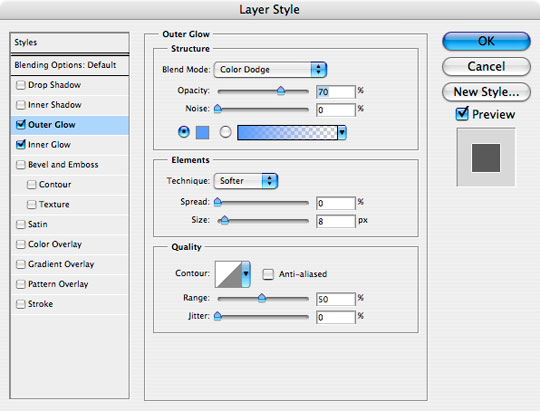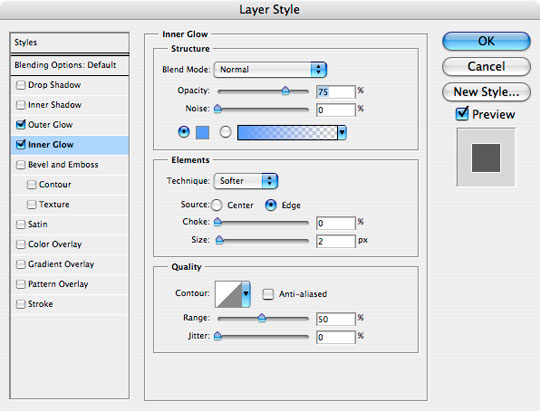 Proceeding with editing, you should make a copy of the first stroke as you see it done in the image. Then your task is to clear the style of the layer. Final movement at this position is to increase the glowing of our drawn stroke. It is quite simple if using six pixel blur.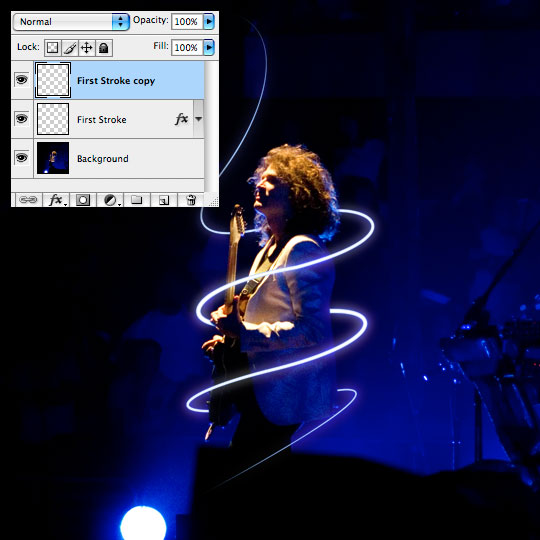 Here we will create tiny details for our glowing. That is why you should add a clear new layer. Then find path we have created in one of the previous stages and make it active. Among the variety of tools find brush, set it at three pix. Then be careful and set up everything as is shown below.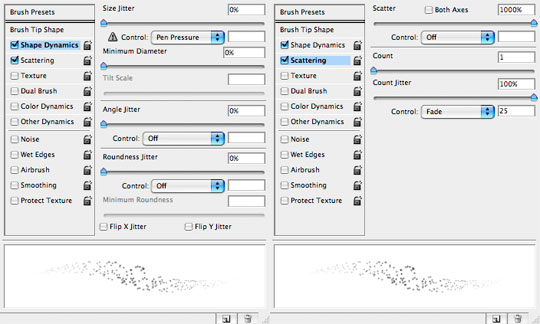 Remember using pen before it? Nice! Do the same once again. However, some parts will probably lay over and your task is to get rid pf them. The most useful way is to erase them.
Find the layer called first stroke and make a copy of it. After that insert it into the immediate layer.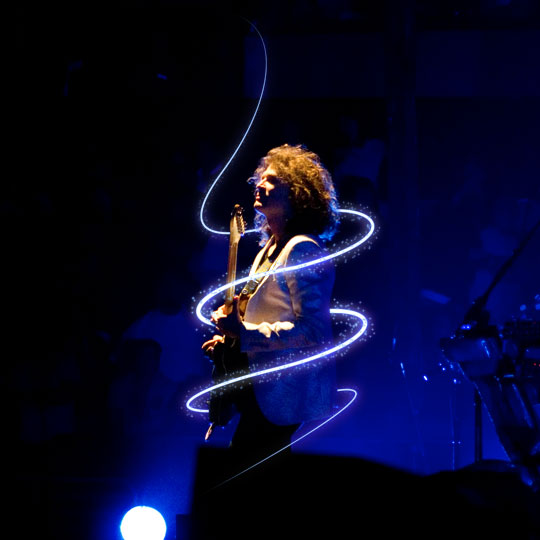 If there is something first, there is always anything to be the second. A bit of philosophy into our serious process of creating an album cover. Where were we? Oh, yeas! Creating a new layer. Than you may choose how to make a new path – either to draw it all anew or duplicate the one we have already made. This one is much alike to the previous one but still is quite different. Follow everything we did from second until fifth stage. However, with some changes. This time your brush should be of three pixels; the blur is lowered to the level of three.


We believe that it is really awesome to edit images. At this stage, this fun begins.
You should copy the background. After that open the threshold window. If you forgot how to do that, you can search main window.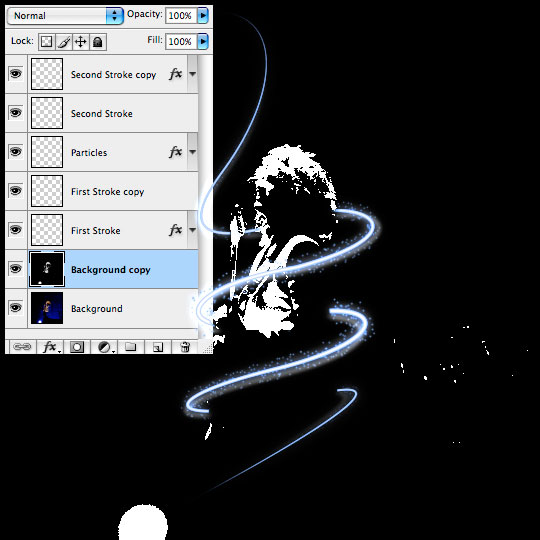 Now you should select all the black of the image. You can do it in any way you like. I live this choice up to you. Combination of Shift and I will invert the area chosen.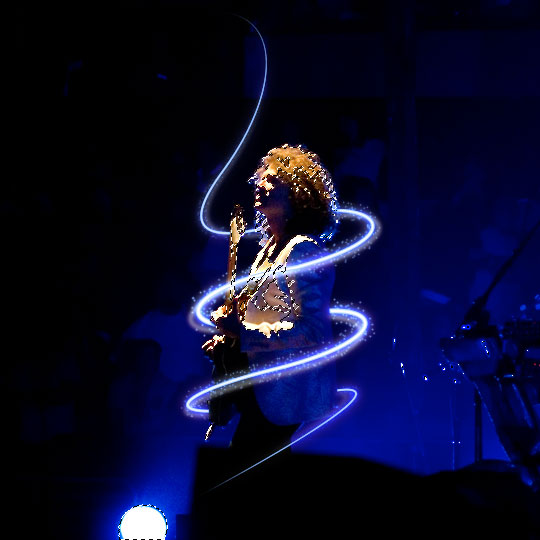 Copy selected black (by the way this area is still active for you to work with) and insert it into a new layer.
Do not be afraid since you will not notice anything. For the first look everything will remain the same. You will notice a change if creating a layer. Place it in the position shown on the picture below and do not forget to fill it with black color.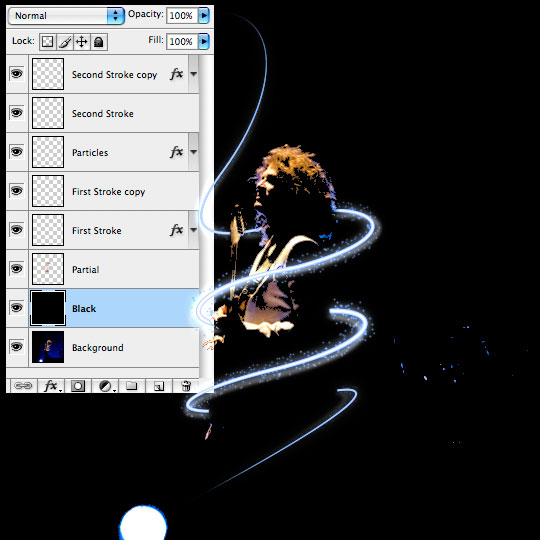 Then go back to the last layer and delete all the unnecessary spots and parts of image that we do not need and spoil the overall image.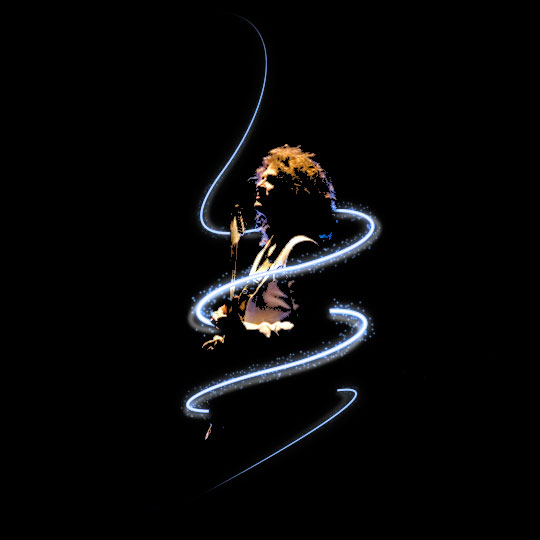 Well, that it the general idea of creating an album cover. I hope our company has helped you with solving the question of album cover effect Photoshop. This one is not unique way and you may choose whatever you like. The way we have presented for you right now may be called to some content classical one since it helps to reach the troublesome question of how to make a single cover in Photoshop.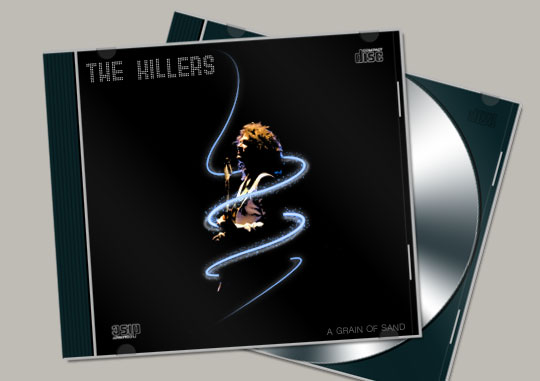 Stay up to date and try cartoon mixtape effect in Photoshop
New ideas of photo editing occur every day and it is even sometimes difficult to keep in touch with everything. Thanks' God that there are lists of the best Photoshop manipulation ideas to try helping us to now all the trends.
In the world of music interwoven with art of cover also trends take their place.
There is a popular practice to create cartoon mixtape effect in Photoshop. It is getting more and more wide spread with every day and we cannot omit it. People convert photography into an image, resembling cartoon or a handmade pic. It is not such a difficult stuff, as it may seem from the first sight. There are numerous tutorials on the Internet. The one we have picked up in good, detailed and the easiest one for you to try it. You can judge yourself, actually.
Our general idea is like the following: creating selling album covers is a big piece of work for professionals. There are specially taught people who know ideal variants of cover creating industry and creating mixtape cover design in Photoshop or cartoon mixtape effect in Photoshop is no longer a trouble. Such departments may be a part of big photo services or exist separately. Our company WeEdit.photos can cope with this task of course. We can find such a way out to satisfy even the most demanding customers. For our service, we do not ask much. Photo editing prices reflect even the process of work and its level of complexity. Therefore, you can choose the one suitable just for you. We will do the most on our part.