Wedding is the brightest holiday of two lovers. We are traditionally accustomed to associate it exclusively with white and pastel tones, with a bunch of guests and contests in the restaurant. But today there are a huge number of wedding agencies that take into account your wishes and fantasies to make this day truly unique. The competent staff organizes your wedding fairy tale: they will hire service personnel, video operators and photographers, stylists and make-up artists, and you will only need to enjoy the holiday.

The main person of the wedding celebration, of course, besides the bride and the groom, is a wedding photographer. This person enters the spirit of things and catches into his lens the happiest and significant for you moments. Years later, according to clearly caught cadres, it will be possible to restore the events of that happy day. Memory fades but pictures never.

Although the photographer is an irreplaceable person at the wedding, he must stay invisible, because the most important task of the photographer is to capture you and your guests unexpectedly, at the most sincere moment of their emotions. We do not exclude the staged photos, these are beautiful and flawless, but they also need to show your emotions. The work of the photographer is not easy, but meticulous work, because not everyone likes to be photographed or does not look very favorably at the picture. Hence, the work of the photographer is also in the adaptation of photographs, sometimes it takes a lot of time and efforts so this requires professionals. And just behind the scenes of all first-class and the high-quality photos stands a digital photo retoucher, who should possess not only technical skills, but also be a psychologist to dissolve into the atmosphere of holiday photos and turn them into a masterpiece.

Therefore, your memorable day will have a flashback after it, which you can take a glance at it and show to your friends and relatives; you should take a very serious approach to choosing a wedding photographer and a specialist in digital photo processing.

You know very well that now almost every second person who has a camera and initial skills of using Photoshop fancies himself a photographer and a photo retoucher. But it is better to choose the proven masters of their art, who have experience under their belt, the quality portfolio and a lot of positive feedback.
Who is digital photo retoucher?
Before choosing a talented and professional photographer, who not only gets the right shot, but also turns it into the cover of a glossy magazine using many retouching programs, but we should figure out who is a digital photo retoucher and what is difference between a simple photographer.

Colour correction artist go in with professional photographers and take work to polish simple pictures for commercial and advertising companies, to adapt portraits and landscape pictures.
In fact, the stage of image editing is an inseparable union of aesthetic choice and its technical realization. That is, the Photoshop is just a tool in the service of digital photography. Its technical capabilities allow creative retouchers to make almost unlimited manipulations with the image, changing the shape of objects, texture, color, and so on, adding and removing people, most often smoothing out roughness.

Generally speaking, digital photo retoucher is an artist, and all what they have need are talent to conceive the heart of graphic media and the parts of photography and skills of the electronic processing techniques. For the last one it will be enough if a correction artist has completed associate's degree or get an international postsecondary certificate.
Because today's creative retouchers worth their weight in gold, there are many communities and vocational training colleges and even universities offer a ton of shader software. Ambitious artists can opt for following a specialized course of photo practice and after graduating will get a confirming document, e.g. the Diploma in Photography or Photographic Artist Certificate. They attend junior colleges 3-4 sessions, it depends on chosen program and study there base of original photo retouching and principals of photo imaging.

If just to dip a toe in the water, a plenty of faculties and international junior colleges make available for students and wanna-learners to obtain an Associate degree of Arts in Photography. This certificate gives students background knowledge of art and an introduction to the world of photography. The associate's degree proposes 2-year program with fundamental sciences and art classes. But such levels of education can only the beginning of photographer's path.
But if the intending volunteers really want to delve into this and seriously hit the photographic art, they enter to universities with 4-year coursework to obtain a diploma of Arts in Photography or a Bachelor of Fine Arts (BFA) degree in Photography. The plan of study includes fundamental disciplines and advanced coursework in photography. The BFA degree means an in-depth level of proficiency in sculpting and pictural art.
But everything depends on desires and aspirations of the prospective photo retoucher. Many companies don't require any specific certificates or diplomas, if you get into the nuts and bolts of photography principals and possess unusual skills in photo details and retouching techniques, they will be fairly satisfied with it. But other companies with the highest level of qualification will need employees with higher education.
With a mind to better understanding how retouching artists are popular and demanded, the Bureau of Labor Statistics (BLS) of USA expected the increasing of photography occupation by 3% in the period of next 10 years. In comparison with other vacancies, this one could be rival. More and more people join photography sphere, because of great opportunities to build a career there.
The BLS also estimated that the average salary for photo retouchers range from of $32 to $73.
Many photograph retouchers work in their own studios, cooperate with photographers or may be hired by advertising studios. To be master of this craft, they have to know the delicacy of art and composition.
Thanks for their efforts and skills many retouchers gained a glory around the world. And we miss no opportunities to tell you about the best photo retouchers.
Best retouchers you should know
Creating the images which astonish blase public, penetrating to the very bottom, entertaining and awakening sincere interest – these things are all the efforts of merited retouchers, people who use their imagination and impeccable experience of applying the electronic tools, mix together incompatible and unite the unconnected.
In this industry there are many both digital imaging studios and individual freelance retouchers. But only some of them have the right to be called the best.
Now we will tell you about the most popular and five-star retouches in the world, and, perhaps, on your next event you will invite him to work it.
1. Saddington & Baynes, United Kingdom.
Saddington & Baynes Studio can be called the pioneers of the digital retouching. The studio started its work in 1991, according to their assurances, they were the first who "realized the full potential of the creativity of computer graphics in print and brought their knowledge to this industry". Indiscreetly, but it is justified, because the whole world studies in their works.
Their strong point is a complex "multi-composition" and car advertising, although everything else goes just as well.

A creative approach to the images and a flight of imagination make real works of modern art from ordinary advertising. This studio is one of the best in terms of photo-retouching.


2. Christophe Huet from France is a master of attention and provocation.
Surrealist and symbolist of retouching perfectly owns the professional retouching tools, cooperates with the majority of the biggest European agencies and photographers, does not hesitate to share with people his results and has a strong social position. In addition, he is a composer and plays the piano beautifully.

3. Eric Johansson from Berlin, Germany is a master of realistic impossibilities.

Eric does not shoot moments, he takes ideas. The photography for him is an extra way to collect material to understand what ideas are in his head. He is inspired by everyday things around him.
And although there can be a hundred layers in the photographs, he always tries to make it seem real. Each new project is a new test, and hiss purpose is to make the image as realistic as possible.
4. Ricardo Salamanca from Chile is a graphic designer and advertising illustrator who began his professional career in advertising agency Leo Burnett sketching. Thanks to his talent in illustration and digital retouching he has won numerous international awards such as Cannes, Epic, Clio, New York, Achap and the Eye of Ibero-America.
In 2006 he received the recognition of Achap for his professional contribution to Chilean advertising. He is founder of the Salamagic Study. Located in Santiago (Chile), it is composed by 7 people each expert in some disciplines like 3D, drawing, photography, digital retouching.

5. Cream is a studio of photo-retouching and 3D-modelling. It is one of the largest and the most prestigious studios in Australia. The works of this studio are always distinguished by a special brilliance, and more often in the literal sense of the word. Their works shine, they play with glare and attract the eye. Almost all of them are light and very bright.
6. LSD is a Milanese studio, which consists of 2 Italian guys Marco Casale and Paolo Dall'ara. They can work with people and animals, machines and nature landscapes.
The photographers braided talents made a significant portfolio, which amazes of its underlying meaning and the quality of pictures.
7. Taylor James, United Kingdom. Taylor James is a well known studio in the advertising industry.
It has a reputation for a company that makes hi-end retouching, using the latest technology and getting a brilliantly realistic result.
The "Taylor James" studio keens to use new creative images, but they attempt to make them super motivating and believable. Applying the light, angles, perspective, color and 3-D principles they create their own way of thinking.
8. Natalia Taffarel from Buenos Aires, Argentina is a master of high-end art retouching.
She has the extraordinary ability to notice and draw attention away from unnecessary details, to direct your look to the flavor of the picture. Her skills in the Photoshop program are excellent and she has become a Certified Adobe Expert, and built up a strong client base.
9. Omar Josef from New York has got flawless base and perfect dexterity to remain a genuine look and a gift of incredible eye for fine details.
Omar works in his own fabulous studio in Madrid, he qualifies on fashion and beauty digital post-production.
Wedding photo editor is a creative retoucher
The wedding photography correction – is the final stage of computer processing, which allows enhancing the attributes of a given photo by using different processing programs, the most common are the Photoshop or LightRoom. The main goal of this working is creating ideal visual magnet of a newly wedded couple by removing skin flaws and other defects, body slimming techniques, photo drawbacks like red eyes, low quality of contrast and brightness, imbalance of white color, etc. The whole process is divided into several stages: basic editing (color correction of the image); complex art retouching and creative processing (application of special effects).
Of course, an experienced wedding photographer will try to avoid receiving cadres, which needs retouching, but this is not always possible, especially in reporting situations. Our best photo retouchers, who work with a high-quality photo source during the shooting, shed luster on the wedding photos and apply texture when processing.
A usual photo is worth a million words but the wedding photos are much more than that, because it contains love, unfeigned sincerity, trust, happiness and pleasure. That is why such photos become timeless and priceless.
The wedding photographs are edited and manipulated by our creative retouchers,, they will find individual approach to each customers' history.
We can help you to:
– Restore damaged old photos,
– Make artistic processing of your favorite photos,
– Visually improve the quality of your photos, taking into account the correct color reproduction, brightness and contrast.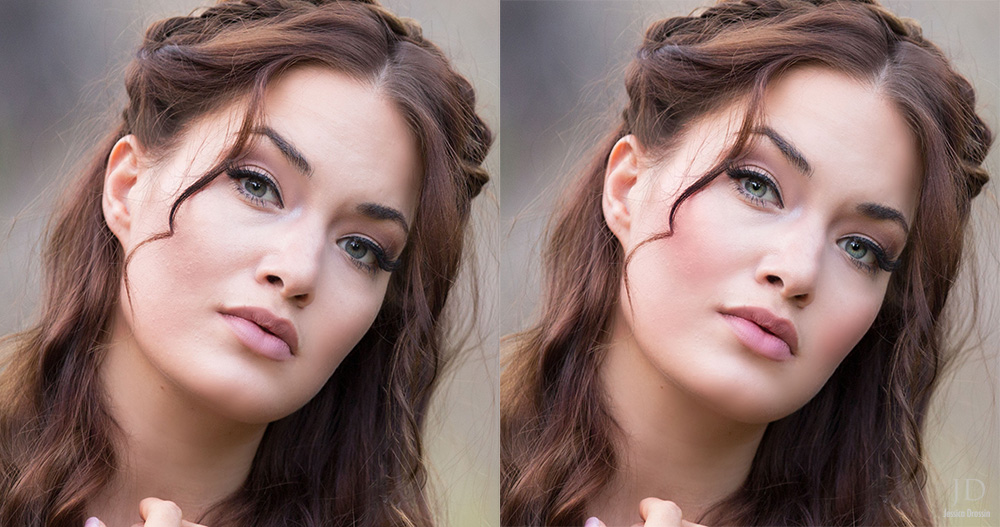 Our team with the help of artistic retouching, correct photo processing can turn any image into the adornment of your family album. We will do everything for ourselves, the maximum of possible. We offer few stages of retouch:
Base retouch
It means correction of color and light, contrast and white balance; correction of basic strains of the skin; improvement of overall appearance. It is an excellent choice for processing the entire photo shoot.
Complex retouch
It includes white balance correction; detailed color and light correction; local work with volume; figure correction; work with background – cleaning, correction of make-up and hairstyle; retouching of the skin with preservation of texture; general improvement of photography.
And the most complicated stage of retouching artists' work are: in-depth correction of color and light; work with volume; in-depth work with the background. Individual work with the details of the photo: makeup, hair, nails, hair, etc.; deep retouch of the skin with preservation of texture; body slimming; work with clothes; aesthetic improvement of facial plastic; accentuation of frame perception; toning to your wishes or according to our artistic vision.
When the rubber hits the road to arrange the celebration of your life, you can rely on us with peace of mind. And we keep your photographs in memory to cherish them for years!