Best Computer for Photo Editing & Photoshop 2018
Should I buy the best computer for photo editing or a portable laptop for photo editing? There is no clear answer to this question because it is rather a matter of personal preferences or lifestyle of the photographer. If you often work at home or in the studio, then even the best laptop for Photoshop will be a bad choice for photo retouching. In this case, you need a powerful, fast and the best computer for Photoshop 2018 production to which you can link up your best photo editing monitor for comfortable work. In fact, choosing a computer is a rather difficult task, but in this article, we will take a closer look at all the important aspects when selecting the best computers for photography and photo editing.
What Matters?
Specs of the Best Computer for Photography Editing
---
CPU Characteristics of the Best Computer for Photo Editing
---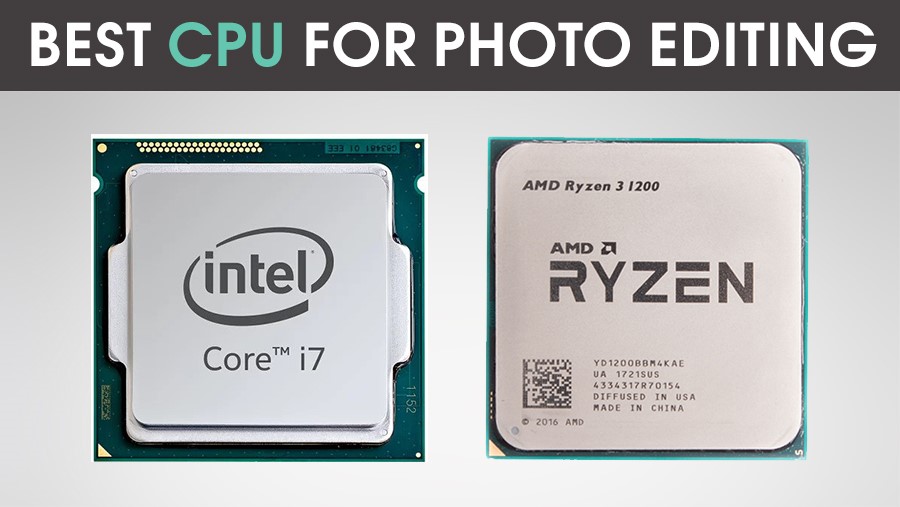 The central processor is the main part of your computer, which must be selected first. This small detail is the basis of the best computer for Photoshop. It is also one of the most expensive components in the computer assembly. The CPU has two main characteristics – the core speed and the number of cores.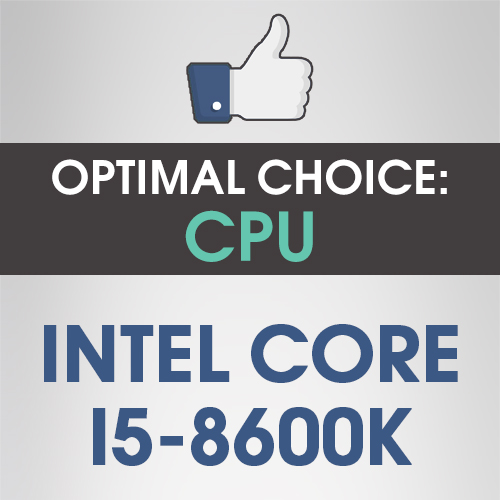 The core speed is measured in GHz and indicates how many calculations the core in the CPU can perform every second. The higher the speed is, the better results your best computers for photography get. Adobe recommends using a processor with a frequency of 2 GHz or higher. Photoshop uses the processor for most of its tasks. To achieve the best results, you should take 3 GHz or higher.
The number of cores is the number of independent computing devices in the processor – the more cores are available, the better the computer copes with multitasking.
I think that for 99% of Photoshop users, it is best to use the best computer for Photoshop 2017 production with a 4-core processor and a good core speed.
When choosing the best computer for photo editing processor, you need to pay attention to the number of threads. Your processor creates virtual cores and it seems that it has twice as many cores, although they are virtual, not real. If you look at the list of processors from cpubenchmark.net, the first lines are taken by Intel products. In fact, the rivalry between AMD and Intel has been going on for a long time, and there is no evident winner. The choice depends on the tasks that you will perform, using the best computers for photography. Intel processors have several generations, and many people mistakenly assume that the Core i7 of the sixth generation will be more productive than the Core i3 of the eighth, but this is a huge mistake.
Why are there no AMD processors on this list? Is it because AMD does not install integrated graphics into its processors, which is often not enough to work in Photoshop? Moreover, buying an external best graphics card for Photoshop will be an additional cost.
Intel Core i3 8100
The i3 8100 processor is an excellent choice for medium complexity work on the best computer for photo editing. It is not suitable for a huge number of RAW files, but for everyday work with a small number of photos, it is more than enough. The i3 8100 is in the list of top 100 best processors for work.

Intel Core i5-8400
I think this is one of the best processors for working on the best computer for Photoshop 2018, as a large number of cores will enable you to multitask, and its small price will not be a problem. This processor is in the list of the top 50 the most productive processors. Due to its extremely low price, the choice is obvious. It is a really powerful processor for the best computers for graphic design and photography.

Intel Core i5-8600K
The processor i5-8600K is an improved version of the previous processor with even greater core speed. This will be a great choice for "heavy" Photoshop manipulations since a really large number of cores, and a high core speed will allow you to forget about the need to change the processor. Also, hyper-threading doubles the number of cores making your PC one of the best computers for Photoshop.

GPU Characteristics of the Best Computer for Photoshop
---
There is a common misconception that Adobe Photoshop or any other photo editing software requires fairly high graphics to improve productive capacity.
Photoshop System Requirements
Photoshop rarely needs graphics cards, mainly for editing still images. It would be nice if the graphics processors were used as it would increase the performance. Photoshop and some Lightroom plugins use a graphics card, but for this, you don't need a top-grade video card. In any case, this will hardly fasten the Photoshop. Mind this while choosing the best desktop for photo editing.
In several versions of Lightroom 2015, there were significant problems with the processing of AMD graphics. At the moment, the only choice of discrete (not built into the processor) graphics for computers is NVIDIA. No matter how good a configuration or attractive price of AMD is, don't buy it if you use Photoshop or Lightroom.
The best computer for Photoshop 2018 system requirements may include the demand of 2GB of video memory, but most of the time it is unnecessary. If you are sure that you will not use in the future something that requires the performance of the video card, then you can well do with the integrated version. In fact, the video card is only needed to display the image on the monitor.
I recommend having more video memory only when you have some extra money. Don't consider it as a must buying your best desktop for photo editing.
Gigabyte GeForce GTX 1050 Ti
It is the best option among budget video cards from the Gigabyte for your best computer for photo editing. This model has three display port connectors, but the old analog interface (VGA) is not supported. This is probably the best variant of a reasonable-priced video card. If you use the AMD processor, then you can work comfortably with the editing programs.

Gigabyte GeForce GTX 750 Ti
This model can also be called the optimal alternative among inexpensive video cards, taking into account the cost/performance ratio. Having 2 GB of graphics memory and several video outputs, the device can be used for simultaneous work with four monitors.
The GeForce GTX 750 Ti has a convenient card management interface that allows you to control both the operation of the coolers and the frequency of the GPU.

---
RAM Characteristics of the Best Computer for Photoshop
RAM is used to temporarily store the data necessary for an operating system and all programs. Why do you need an additional, so unreliable thing like RAM, besides the hard drive on which data is stored, regardless of whether it is powered or not?
The truth is that in comparison with the speed of the CPU, the speed of reading and writing to the hard drive is very small. Also, if the processor directly worked with it, then the performance of the computer would be very low.
RAM in comparison with the hard disk works much faster. In fact, RAM is the fastest element of the computer, after the CPU. Thus, RAM is needed to increase the productivity of the computer, because it makes it possible to obtain the necessary data faster.
Types of Memory
The best computers for Photoshop are equipped with DDR SDRAM type, which is constantly being improved. Thus, the DDR and DDR2 memory is already obsolete and can only be used on older computers. DDR3 memory is no longer used for new PCs because faster and more promising DDR4 replaced it.
Memory Frequency
The frequency has the greatest impact on the memory speed. For modern processors supporting DDR4 memory, the maximum supported memory frequency can be 2,400 MHz or higher.
The frequency of RAM is the second most important parameter after the capacity. The higher it is, the faster the data exchange between the processor and RAM, the faster the computer works. RAM with low frequency can become a real trouble in resource-intensive programs for image editing. So, if you do not want to beg for each time a whimsical piece of iron to add a bit of speed, always pay attention to this characteristic when buying.
Memory Size
If in a nutshell, the more memory your best desktop computer for photo editing 2017-2018 production has, the better its performance will be. For quality basic editing in Photoshop, 8GB is enough. If you need multitasking and you plan to edit large number RAW files – choose 16GB. You do not need more, because more than 16 GB will be a waste of money since you will not use the total space.
Brand
Choose the memory of the reputable brands: Corsair, Crucial, HyperX. It is not too expensive, but the quality is much better. Of the more money-saving brands, I can recommend: AMD, GeIL, Goodram, G.Skill, Team, Transcend.
---
---
Storage the Best Computer for Photoshop Should Have
Nowadays, the best computer for Photoshop has two main types of drives for storing files – HDD and SSD. Earlier, the choice was limited only to the size of your HDD, now you can choose between a cheap but slow HDD or more expensive but 20 times faster SSD.
HDD is a hard disk that consists of several magnetized plates and a special head. It is located in micrometers from the discs and reads information over their surface. The work of the hard drive is similar to playing a vinyl record.
SSD is a solid-state drive in which there are stationary parts. It is a set of chips located on one board. The memory device works like a USB flash drive, but much faster.
Interface
The interface is the conductor between the computer, devices and the hard disk. It is used for devices connection. Also, the speed of data transfer depends on it. There are the following types of hard disk interface: ATA, SATA, SAS, SCSI, eSATA, M.2 PCIe. We will only review the most popular ones.
SATA is the most common; it has several options, designated as SATA-1, -2, -3. Speeds corresponding to the options: 1 – 150 Mb/s, 2 – 300 Mb/s, 3 – 600 Mb/s.
There is also a variant of this interface, designed for external hard drives, which have a more reliable connector because the external hard drive often has to be turned off and on. This modification of the interface is called eSATA.
M.2 PCIe. These small rectangular disks look like RAM sticks, but smaller. They usually have a length of 80 mm and a width of 22 mm, which are described as the size of 2280, but some of them may be shorter or longer, so make sure you get one that matches your slot. They work three times faster than SSD on SATA, but their cost is just great.
Disk Capacity
The capacity of the disk plays a very important role for photographers while choosing the best computer for Photoshop. Every retoucher knows that RAW files of good quality can sometimes take up tens of GB. Taking this into account, it is wise to have enough space on your hard drive to avoid possible problems. For this reason, you need to have a common memory on the computer starting from 1TB or more. The best choice is to combine an HDD and SSD.
Spindle Speed and Disk Cache
The spindle rotation speed determines how fast the plates rotate in the normal mode of operation of the hard disk. The rotational speed is measured in revolutions per minute (rpm). For regular PCs and office computers, 7 200 rpm is optimal. The hard disk cache is designed to buffer data between readable, writable data in the disk and the interface. The amount of cache significantly affects the speed of information transfer. The more it is, the better it works. The buffer size of the existing hard disks is about 8-64 MB.
HDD
In fact, it is quite a popular thing to store hundreds of gigabytes of your data. If the SSD with a mediocre quality of 2TB will cost you $400 or so, then a better quality HDD with the same amount will cost $80 to $100. This is an excellent choice for a long-term storage of your files, which, if necessary, can be transferred to the SSD.
---
Seagate 1TB BarraCuda
Like all 1TB hard drives, Seagate BarraCuda has a pretty good combination of price and features. Due to the higher spindle speed (7200 rpm), Seagate HDD demonstrates the best read and write speed of information than most analogs. Access time is also its strong point. There are versions for 2, 3, 4 TB.

Western Digital Black
WD Black products have a reputation for high performance, but we have found that the speed was not as fast as the Seagate BarraCuda 4TB drive, which is about 188 Mb/s in both directions. However, WD Black wins over access time: here it is 25% faster than BarraCuda. For 4TB, this is not the cheapest disk, but it is ideal for those who are looking for a fast drive for storing extensive data that will be available and often change. So mind this while choosing your best desktop computer for photo editing 2017-2018.

---
SSD
We recommend using SSD anyway. Basically, it is effective to place your OS, the necessary programs, and unfinished retouching files, as this will allow using them any time you need. Many users believed that only RAM is the most important part in terms of speeding up your computer. But I saw that SSD speeds even not the best computer for photo editing up tenfold. You need to decide how big SSD you need for work. You need SSD starting at 256 GB or more, depending on your budget.
SATA
SATA based SSDs do not have such a huge speed as M.2 PCIe, but they are much cheaper, and they are enough for a comfortable work.
---
---
M.2 PCIe
This is the best choice of SSD with a great speed. But I will not recommend you to buy it because of a high price. Besides, you don't need such speeds even for the best computer for Photoshop 2018.
This is really expensive, but this drive will work for many years and please you with a great speed. If your workload is connected with intensive sequential recording load apps (retouching is not included in this type of load), there is nothing better on the market nowadays. And you know that you need a really quality drive for the best computer for graphic design and photography.
Motherboard of the best computer for Photoshop
The motherboard is the main computer board. It provides power, unites and coordinates the operation of all computer devices, starting with the processor and ending with the periphery. The main components of the best computer for Photoshop are installed on the motherboard: CPU, RAM, memory devices, controllers of basic I / O interfaces.
The key characteristics of a motherboard:
The socket type;
Chipset;
Front side bus (FSB);
Type and maximum frequency of the maintained RAM + the number of slots for it;
The availability and the number of main slots and connectors (PCI, PCI Express, SATA, IDE, USB);
The integrated cards (network, audio, and video cards);
The form factor.
We will review the main characteristics that are important if you need to determine the necessity of purchasing the items we have written about before. It is important if you want to have the best computer for photography editing and not only.
The socket (CPU installing socket) – one of the key characteristics of the motherboard, as it imposes restrictions on the installed processor for the future system. Make sure that the processor you have chosen can be installed in a socket of the motherboard.
Southbridge – controls HDDs, expansion cards, SATA interfaces, USB and other connectors. As a rule, the Southbridge is not directly connected with the processor (which explains its location as a separate chip).
Front side bus (FSB) – it can reduce the productive capacity of other components of the good computer for photo editing, and eventually the whole system: a powerful processor will be limited by the speed of the data exchange with the motherboard and won't be able to use all its potential.
RAM – installed on the motherboard in special slots for the random access memory. You should make sure that the slots support the installation of DDR4RAM type, as the other types of RAM have become obsolete. It is not recommended to install motherboards, with the number of RAM slots less than 4 (for the reasons of simple further modernization).
PCI and PCI Express slots are designed for expansion cards (sound, network, video card, modem, and various controllers). PCI Express is used to install graphics cards.
The SATA port is used to connect HDD and SSD, as well as optical and other drives. The modern modifications of this port are SATA2 and SATA3 variants, which have a higher data exchange rate. Accordingly, it is recommended to install a board with at least 4 SATA ports (SATA2, SATA3). All modern motherboards have an integrated network and sound card, some have also best graphics card for Photoshop.
The modern network card has a data exchange rate of 1 Gb / s, however, most motherboards are equipped with network cards with a data exchange rate of 100 Mbit / s. Anyway, do not choose a motherboard whose network card does not overcome this speed threshold or your laptop for Photoshop will work slowly.
Form factor – the world standard, determining the size of the motherboard and the arrangement of the main components on it. This characteristic should be taken into account when choosing the case of the system unit. The most popular form-factors of motherboards are ATX and microATX.
---
MSI B150 Gaming M3
If you are looking for the best cheap computer for photo editing, this model is a good choice. In terms of motherboards, the best choice is the equipment for gamers, as games require large loads and the usage of modern equipment. This board is equipped with several interfaces, and among them, you can see SATA Express and M.2 about which we have spoken previously. In addition, PCI Express x16 slots and a unique port for a mouse with a high speed are designed for video cards of the best PC for photo editing. Thanks to this system, you will achieve maximum accuracy and polysemy in your work.

MSI B250M Mortar
The cooling of the power supply looks like it was created by the designer rather than the engineer but in practice, it demonstrates a decent efficiency. 4 slots for DDR4 – this is the norm, but also with a surprise: the board does not allow setting the frequency above 2400. Though, it will not be a big problem since this board is great and the best cheap computer for photo editing.

The Best Desktop Computer for Photoshop
You can purchase every detail separately and install them yourself, but many companies do it for you and sell ready best desktop computer for photo editing for the productive work. These models are designed to enable people to work efficiently in various photo manipulation programs (Photoshop, Lightroom, CorelDRAW and many others). So what is the best desktop for photo editing from this category?
The Best All in One Computer for Photo Editing
Apple Company started to create computers – iMacs and several years later this idea became very popular. All the hardware is located in the monitor of AIO PC and therefore physically this computer will take up much less space. Besides, you won't need to buy a monitor, a mouse for photo editing and a keyboard separately. This is the category of computers that you bought, placed and can start working without thinking about buying additional accessories.
---
Photo Editing Computer Build by Weedit.Photos
In fact, you have another choice in terms of buying a computer for Photoshop. If you don't like any desktop for photo editing, and all in one computer for photography doesn't leave you free to choose a monitor – either build the computer your own, or pay someone to gather it specially for you! The photo editing PC build is different from buying a ready one so that you are free to choose what will be inside it. The processor, video card, RAM – everything is in your hands! But the most important thing you need to remember is to buy a motherboard with the maximum number of RAM slots and HDD / SSD, so that you can increase these characteristics in the future if necessary.
Best Cheap Computer for Photo Editing
Intel Core i3 8100 is the 8th generation processor from Intel. It has 3.6 GHz, which is a pretty good parameter for your photo editing PC build. It has an integrated graphics processor HD 630, so you won't worry about purchasing an external video card, especially in combination with an 8GB DDR4 RAM. It is enough for a comfortable work. You don't need more with such a processor. For this type of retouching, 1TB of normal HDD is quite enough.
Best Computer for Deep Photo Editing
If you need something a little bit better than the basic photo adjustments, mind then the characteristics of your best computer for Photoshop should be slightly improved. The processor is the same, but they added the discrete graphics card because you can't trust the integrated one of i3 8100 with a large screen resolution. Here we have Nvidia GTX1050 2GB, which is less expensive and has quite good characteristics. The combination of 16GB of RAM and SSD will speed up your work significantly. You will have no problems like "freezing" of editing program. Even the Lightroom CC, which is being criticized, works perfectly.
Best Computer for Heavy Photo Editing
A set of the eighth generation processor with a frequency of 3.8 GHz and 16GB RAM will show you a good multitasking and speed. The best computer for Photoshop with such characteristics will work perfectly with heavy RAW files. The video card is not the most necessary detail, but it will be a good addition. We recommend 1 TB SSD for OS and for your working files and 1-2TB HDD for storing the works, which you can transpose to the SSD drive.
Best Computer for Pro Photo Editing
In fact, even these characteristics won't cost much money and not everybody needs such the equipment. This is the buildup for those, who edit a very large number of photos in RAW format and use several windows. For example, if you are engaged in retouching wedding photos; and you have to edit about 1000 pictures in Lightroom and retouch dozens of images in Photoshop. Such a computer is perfect for multitasking and is considered to be one of the best PCs for photo editing. It has 32GB RAM. In fact, 16GB may be enough, but with 32GB you will probably have no problems like Lightroom "freezing" when you do something in Photoshop, surf the Internet and work with heavy programs. Generally, when choosing characteristics for your photo editing PC build, it is very important to have at least one reserve RAM slot, in order to supplement it if necessary. We highly recommend having a 250 GB SSD so that your OS and programs can work separately from the common space, 1 TB for storing the most necessary working files (the same photos after 2-3 weddings can occupy hundreds of gigabytes) and 2-4TB for storing the rest.
Our Retoucher's Good Computer for Photo Editing Specs
When it comes to space, you will always have many photos in the RAW format, accordingly, your best computer for Photoshop requires enough space for operating. With Photoshop system requirements, you can choose any build computer for photo editing from the list above. You won't see any limitations of work or obstacles for multitasking.
As you understand – it is not so easy to choose the best computers for photo editing. You have to make a key choice before purchasing – either you want a ready-made all-in-one computer to start working right after buying it or you would like to get an assembled computer and buy all necessary accessories (a monitor, a mouse and so on) on your own. Or, maybe, you would like to build up a computer yourself? Once you decide, what you really like, proceed to making a choice. Remember, there are lots of cool PCs, but you need the best computer for photography to enjoy your work.