The difference between using a tablet for photo editing and a mouse for photo editing it's like the difference between using a paintbrush for painting and a brick. The tablet lets you use a pen to control the cursor on your laptop/computer precisely. There are two types of tablets you can use for photo editing – a basic computer tablet and a graphic tablet. Let's find out which one you need, their benefits, types and characteristics.
---
Contents:
---
Best tablet for photo editing
How to choose the best tablet for photo editing?

A tablet, in contrast to a graphic tablet (about which we will talk later) is a full-fledged device capable of replacing your working computer with characteristics that aren't worse then you laptop has. If you work on the road or just want to take one device for everything at once, and Wacom Mobile Studio is too expensive or not portable for you – the tablet is what you need. Let's review all popular models and choose the best tablet for photo editing.
A display best tablets 2018 should have
You need to select a tablet with a pixel display of at least 1920×1080.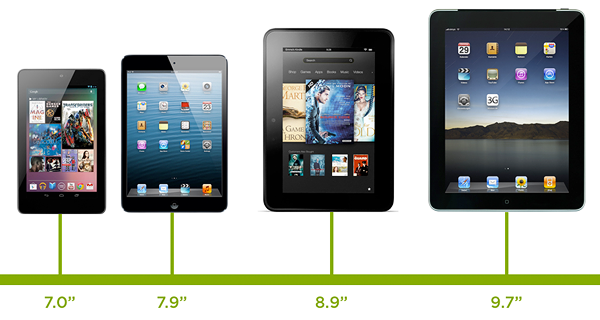 Color and accuracy are some of the main considerations. The higher the pixel density, the sharper and less pixel shots will be displayed during photo editing.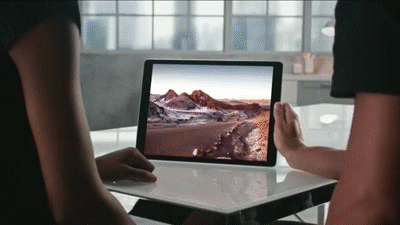 IPS display technology
If you are a creative beginning photographer, then most likely you have heard the term IPS in reference to computer and laptop monitors, which are the best to show natural colors on the display.
Processor
You will find 3 good categories of processors in tablets based on Intel you can choose:
The Core I7 Family is the most powerful, but because of this, it can overheat the device, and they usually require a tablet fan that will make your tablet thicker.
Core M is not as strong as I7/I5 processors of the same generation, but it is still very capable. It doesn't need a fan, and consumes less energy.
Atom processors are usually designed for mobile devices, but on some tablets they are also used.
Memory capacity
Photo editors require much storage space for all images, as well as for installing the necessary softwares. If you have a lot of photos to edit, you should pay attention to the full-size SD card slot. The micro SD slot is less useful, but better than nothing.
Best tablet for photo editing

Remember, there isn't a special tablet that can only run Photoshop, they all lag.
If you are a beginning photographer who needs to enhance photos and post them on Instagram or other social networks, use a tablet to edit images. If you need deep photo retouching – this device won't help. It's impossible even to launch Photoshop and drag photos there, not speaking about RAW format images and professional photo retouching.
HP Pro 608 – about $400

Compact and light, HP Pro Tablet 608 will allow you to enjoy all benefits of Windows 10. Its 8-inch screen is smaller than other tablets listed here, but it weighs less than a pound. Its screen has a density of pixels, which is even higher than the Microsoft Surface devices that we'll discuss further. Despite its size, the HP Pro 608 is still well equipped with a USB-C port and a Micro SD slot, and you can also purchase a pen that provides 1024 levels of pressure sensitivity.
The disadvantage of compactness is low computing power. Editing heavy files in RAW format in Photoshop can take you 200% more time. Probably, it is not the best pen tablet for photo editing, but if you do not need to do a lot of hard work, the HP Pro 608 will do this job.

Asus ZenPad 3S 10 – about $330
The screen at the tablet is excellent 2048×1536 pixels, the density of pixels is 264 ppi. Compared to the rest – this is probably the best screen for Android tablets. It can compete only with the Samsung Galaxy Tab, which many call the best android tablet of 2017, but I can not agree with this. Operating time is 12 hours in active mode and 16 in video mode.
To use the tablet for photo editing in full, you will need a stylus, but it is bought separately for $30. Also in the set of additional accessories, there is a stand. Remember what I said before – it's a tablet on an Android system, i.e. this is a system for smartphones. This tablet is one of the best tablets for Lightroom, but mobile Photoshop Express here is much worse than the desktop version.
Huawei MediaPad M3 – about $300
Eight inches is the ideal size of the tablet. It is easy to carry with you everywhere and it is named the best tablet for photo storage. IPS-display MediaPad M3 has a resolution of 2560 x 1600, resulting in 359 pixels per inch. The tablet is equipped with HiSilicon Kirin 950 eight-core processor from Huawei and 4 GB of RAM.
This is an analogue of the smartphone specifier Huawei's Honor 8, just in an increased size. In performance tests, it exceeds the iPad Pro. I can call it the best budget tablet of 2017-2018, since it provides comfortable work.
Dell XPS 13 – about $900

This device is 2 in 1 – a pretty good laptop. It would be the perfect device for basic color corrections, but there is one huge problem. It comes as a full-fledged laptop, with all the necessary ports, including a port for SD cards. But as soon as you disconnect the screen from the base with the keyboard, and start using it for any heavy multimedia task, the battery will discharge in just 3 hours. This is simply unacceptable if you plan to use XPS outside your home, edit your images in Photoshop or Illustrator.
But if everything was really bad, it would never get a place on this list at all. In fact, this is an excellent step towards full connection of the tablet and the laptop, because it combines the best of both, and the Windows 10 system will not bind you in your capabilities. The 3840×2160 4K display is what you need to edit photos detailed, and every color change you make in your photo will be as accurate as you want.
HP Elite X2 – about $650

The 12-inch HP tablet comes with a keyboard, but it does not depend on it as it was with the Dell Xps 13, it's a standalone device where everything is contained in the display. I was very pleased with the presence of USB 3.0 ports and SD cards right in the case. One of the atypical features of this best tablet for Photoshop editing is that it is not monolithic.
Elite X2 has a built-in metal stand, it is very convenient for use on the table. It runs on Intel Core M5 processor, which is very good at all tasks for basic photo color changes. I opened several windows with Photoshop and Lightroom on it and it felt bad. Elite X2 also comes with a free battery-powered Wacom stylus. Work with the stylus is pleasant and accurate enough, although there is a slight delay effect, but you will not feel any difficulties in the work. HP Elite X2 is not the best tablet for photo editing, then definitely pretty good device for Instagram photo retouching.
Apple iPad Pro – about $740 for 128GB version
iPad Pro is a powerful tool for correction color effects of your photographs and one of the best tablets for viewing pictures thanks to Apple Pencil and ultra-sharp Retina display with a resolution of 2732×2048 pixels.
Thanks to Affinity Photo, which is called "the best application of 2017" you can edit as you would do it on your PC or Mac. This program is essentially the same as Photoshop, which you can buy on AppStore for $20. But it won't lag as Photoshop does here.
Microsoft Surface Pro 4 – about $1,100

Microsoft Surface Pro 4 is the best variant when it comes to Windows tablets. Surface Pro 4 has a bright 4K display and excellent performance. There is a full-sized USB port and a port for SD cards. The new Wacom pen that comes with it can provide 1024 levels of pressure sensitivity for easy management in any photo editing app.
"A tablet can replace a laptop" is Microsoft's main slogan when they talk about Surface. I quite agree with them. Overall, Surface Pro 4 is the complete winner and, without a doubt, is the best tablet for Photoshop editing of 2017-2018.
Best graphic tablet for photo editing


How to choose the best graphics tablet for photo editing?
Graphic tablets are computer input devices that enable a photographer, digital artists, painter to hand-draw photos, animations and graphics, with a special pen-like stylus, similar to the way a shooter edit photos on his/her laptop or draws images with a pencil and paper.
Working area
It is equivalent to one of the standard paper formats (A6-A3). If the monitor and tablet have different aspect ratios, then you will not use the entire working surface of your graphic tablet or work with a strong proportions distortion on the tablet.
– A6, similar in size to standard photos 10×15. It is suitable for photographers to edit pictures, due to their compactness and lightness.
– A5, often compatible with standard monitors and used by both amateurs and professionals. I think this size is optimal. Precision is enough to draw even on a large monitor.
– A4, the length and width of the screen, which corresponds to the usual album sheet. When I worked for A4, I had to reduce the working area in the settings.
– A3, capable of performing professional tasks – work on drawings, plans and diagrams. They are more interesting for architectures and engineers, for digital drawing this surface is not needed.
Photo editing tablet and pen
ClassicPen with plastic or rubber cover and several control buttons;
Air Marker with a more comfortable grip in hand;
Air Brash, which adjust the line parameters (thickness and density) during drawing;
Ink Pen, due to which the picture can be applied not on the screen, but on paper placed on top of the tablet.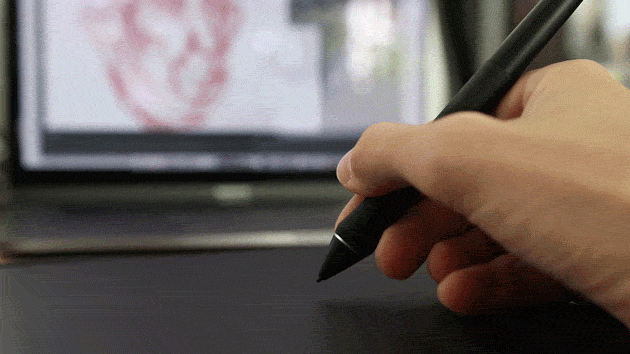 Sensitivity
Professional devices recognize 1024 levels of pressing as standard, but there are devices that recognize 2048. This sensitivity allows you to completely simulate the effect of natural drawing. The cheaper tablets recognize 512 levels of pressing. The low sensitivity of the pen when reading data leads to small inaccuracies in the display of the contour on the screen.
Response time
It is measured in rps (requests per second). For professional and the best graphics tablet for photo editing, this indicator has a value of about 200 rps, and for the regular user – about 100-150. At the highest response, the lag of the image output on the screen is almost unnoticeable.
Additional options
Some tablets have, in addition to pens, a number of simplifying keys. They are necessary for rotating and scaling the image, adjusting the size of the pen track left on the screen and quickly accessing special tools.
Graphic tablet with screen
The difference between this model and the previous ones is the presence of a display. It projects everything that happens on your PC or Mac, your screen.
The design is very similar to Intuos Pro, but there is no touch ring. Also from the differences is a absence of the wireless connection. This tablet also supports 8192 points of pen pressing and 5080 LPI, and it will be an excellent choice for those who are searching good Wacom tablet for photo retouching of a small price and good quality.
Graphic tablets of this price category have a built-in screen of excellent quality in total with the accuracy of a conventional graphics tablet. Models that are closer to $500 are huge and therefore unsuitable for transportation, and those closer to $1,000 collect the ease and portability of the tablets from the category above and the image quality worthy of this price.
Ugee UG-2150 – about $570
This graphic display – a pretty large tablet of 21.5 inches. It can be called – a stationary graphic tablet, because of its size, thickness and weight – 4.9 kg! I'm sure that you will not take it far. It is installed on a special stand, which allows you to adjust the angle of its inclination and height.
This is a good function, but your hand will get tired, since it will almost always be on weight. The display image is excellent, as the viewing angles are. Resolution in 1920×1080 is more than enough for comfortable work, but I must warn – there may be problems with connecting this device and installing drivers, because of this, there may be problems with the pen. Probably Ugee is not the best graphics tablet for photo editing, but it is a reliable and pretty solid device.
Huion GT-220 V2 – about $600
Guys from Huion fixed the main drawbacks of Ugee tablets – they halved the weight of the device, leaving the remaining characteristics intact. Also it is the best tablet for viewing pictures fast, which doesn't lags and can speed up your photo culling. On the tablet there are no express buttons and I do not understand why they decided not to install them here. Together with the tablet you will have the art glove, which closes your little finger and ring finger.
While drawing your hand, which will certainly sweat, does not leave wet marks on the surface, which lead to malfunctioning of the sensor. The problems with this model should also be attributed to the problem with the delay in the working of the pen, which disappears after a reboot. Despite its cons, Huion GT-200 is one of the best tablets for photo editing of 2017-2018.
Graphic tablet without screen
Wacom tablets for Photoshop

Most devices from this list are graphic tablets made by Wacom, this company has already become synonymous with the graphics tablets. Wacom tablets for Photoshop are the best choice for both amateur and professional photo retouchers and designers.
Wacom Intuos – about $100 – $200 depending on size
This is one of the best-selling tablets for editing photos on the market. The tablet has a sensitivity to pressure, which means that you can draw different lines depending on the pressure that you apply. On the tablet there are 4 buttons to put all the commonly used commands at hand. Intuos has 2048 pressure points with a resolution of 2540 LPI. Since March 2018, Wacom has updated a series of these graphics tablets, now they have a Bluetooth connection, while the old version had a USB connection.
Pen has a set of 3 different rods that are conveniently located on the back of the case. 80% of its body is the working surface, so nothing will interfere with you while you work. The material of the working surface perfectly imitates the paper. If you need a cheap but quality Wacom tablet for photo editing – Intuos is what you need.
Wacom Intuos Pro – about $200-$500 depending on size
Wacom tablet for photo editing Intuos Pro tablet is a professional graphic tablet Wacom Intuos. It has 8 customizable Expresskeys (6 on a small version) on one side. But if you are left-handed, then you just need to turn the tablet, the tablet supports it. A distinctive feature of this tablet is also the touch ring between the buttons. It allows you to set up 4 switchable functions and, thanks to the sensor, smoothly change their value. Suppose you need to increase the size of the brush, click on the button in the middle and smoothly change its size by moving the finger clockwise with the radial menu, adjustable by the sensor ring.
Wacom Intuos Pro has an extension of 5080 LPI, with 8192 points of pressing the pen and an eraser on its reverse side, and recognition of the incline +/- 60 degrees. All the rods for the pen were placed in this time under the handle. This is a more reasonable move, unlike the previous tablet, you do not need to turn it over every time. Wacom Intuos Pro, probably, is the best tablet for the money, that it costs.
Wacom DTH1320K0 Cintiq Pro 13 – about $1000
Cintiq is one of the most prestigious and authoritative models of Wacom tablet for photo editing designed for drawing. There is a 13.3-inch display, and the tablet itself is much smaller than the previous ones, but it's also convenient to work on.
It weighs only 1.4 kg which allows you easily take it with you. Cintiq is an improved Intuos Pro. The new version completely removed the buttons on the case and added 4 customizable touch buttons. For more features, you'll have to purchase Expresskey Remote. Here, in contrast to the previous two tablets, there is absolutely no effect of the pen stumbling. Due to its simplicity and quality, this tablet is the best Wacom tablet for Lightroom and occupies the first lines of all top lists for wedding photo retouchers.
This price category will include only one device that is the most expensive and most powerful graphics tablet that I love. It is a full-fledged portable studio for working with photo retouching and digital drawing.
Wacom Mobile Studio Pro – about $2000
If you have money to buy a tablet for such a price and you need a full-fledged graphic computer – buy Mobile Studio Pro. It is no longer just a graphic tablet, it's a full-fledged tablet PC with Windows 10, Intel Core I7 and 256GB SSD (in the standard version). It has 6 additional buttons and a touch ring as on the Intuos Pro, 3 USB-C connectors and an SD card slot.

This is currently the best graphics tablet on the market, but it doesn't have a built-in stand, it needs to be bought separately, so the first time after the purchase I backed it with books! It does not have a USB connector so directly buy an adapter. It has two cameras 5 megapixels and 8 megapixels, claiming the title of the best tablet for taking photos. Also it has the 3D camera in the 16-inch model, Intel RealSense R200, which allows you to scan objects and recreate their 3D model, which is useful if you work with 3D graphics. It is definitely the best Wacom tablet for photographers of 2017 and, probably, of 2018.
As you can see, your choice of the best graphics tablet for photo editing depends on your goals. If you have a computer and you need an excellent graphics tablet, then safely take Wacom Intuos Pro of the size you need. If you are a beginning photographer who wants always have a device for comfortable but light photo color correction, then buy HP Elite X2 or more expensive Microsoft Surface Pro 4, depending on your power needs.
If you are familiar with the iOS system then the iPad Pro is for you. My recommendation: attend digital photography trade shows before buying the tablet as I did.