Today we're going to review the best laptop for photo editing in Adobe Photoshop, ON1 Photo Raw, Adobe Lightroom and Capture One. I mean ones that aren't telling you to purchase a big old Alienware to edit photos. This doesn't make sense. We're going to save you hundreds of dollars fast so you'll know what kind of the best laptop for photo editing photography you should actually look for. This is going to be a list of sizes, prices and it's also going to depend on whether you're a beginner/hobbyist who needs the best laptop for photo editing on a budget or if you're a professional who needs a bigger monitor and more powerful device in general because you spend about 40 hours per week or more editing photos.
Contents:
---
---
Specifications to Choose the Best Laptop for Photo Editing
A high-quality photo contains many small details. To display this data properly, you need considerable processing power. RAM, video card, CPU, storage space, screen diagonal and type of matrix are those characteristics that play a key role when choosing the best laptop for photo editing.
CPU Everything that your laptop does is the result of the processor's work, so for faster handling you need a faster processor. To edit images in Adobe Photoshop CC software, you need a 2-core processor, optimally – 4-core with a clock speed of at least 2 Hz. When choosing a central chip, you should pay attention to 3 following categories:
A series of processors Core 2 Duo – a budget option, which meets the minimum Photoshop requirements. Old structure and workflow will not allow use certain functions of graphics applications.
AMD Athlon – modern chips that have sufficient performance, but are worse than the Intel's competitive counterpart. The weak side is energy efficiency.
Intel Core series Haswell – the last generation chips, built on a modern process technology. They have a decent speed and moderate consumption of energy resources. The line includes high-performance chips Core i3, i5 and i7. ADVICE: They work better and faster solving difficult tasks with nVidia video cards.
If there are difficulties when choosing a processor, use the following rule: the larger the numerical index, the higher the performance in one line of chips.
RAM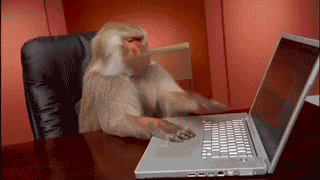 When you change a big amount of layers, much RAM is consumed. The latest Photoshop CC version being simply launched immediately takes away about 1GB of RAM from your computer. While working, depending on the actions and the quantity, quality of the edited photos, a large amount of RAM may be required. Sometimes even 8GB is not enough, if you are engaged in high end retouching of several photos. The recommended RAM size starts from 8GB. ADVICE: Do not buy a laptop with a small amount of RAM to increase it manually later. In the last laptops' models to reduce the size and weight of the device, you need to unscramble RAM on the motherboard, without the ability to add volume and replace it with more memory.
Video card
The video cards embedded to the laptop's processor are weak for Photoshop – an excellent choice will be a laptop with an available discrete video card, which is often powerful.
The higher the bit-rate and memory bandwidth of a video card is – the better. In new video card models, the bit rate is not so important anymore than the throughput of the memory. But the choice of the video card directly depends on the resolution of the screen, because the higher it is, the more powerful video card with a higher memory bandwidth you need.
ADVICE: In the laptops, there is an automatic allocation of resource use, the programs do not use the video card at full capacity, you need to set the maximum performance in its settings, be careful – the battery life will decrease.
Storage space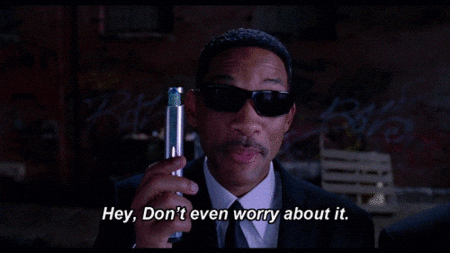 Before choosing a laptop for photo retouching, you should determine the type and size of the storage space. It is the available space for installing photo editing programs, actions, brushes and extras. It also determines the laptop's speed it can access the data stored on the disk. It is necessary to distinguish two types of memory – hard drives and solid state drives. Hard drives (HDD) exist so long that all drives are usually called hard drives. However, in recent years the solid state drive (SSD) has become increasingly popular. In a nutshell, the difference between a hard drive and a solid state drive is that the first one has rotating disks inside it, and the other one is solid, without moving parts. This actually results in the SSD being able to access the data very quickly, while on the hard disk it is necessary to wait for the rotating discs to warm up before you can access the files. SSDs tend to have less capacity than hard drives, but large ones are quite expensive! That's why we recommend using SSD to run your operating system, software, Lightroom catalog and caches when using a high capacity hard drive for storage.
ADVICE: As a rule, a 256 GB SSD will be sufficient for your OS, PS, LR and any other software. Then I recommend getting a second or even a third hard drive with a size of 1TB, which you will use as a repository for all your photos, data and documents.
Type of matrix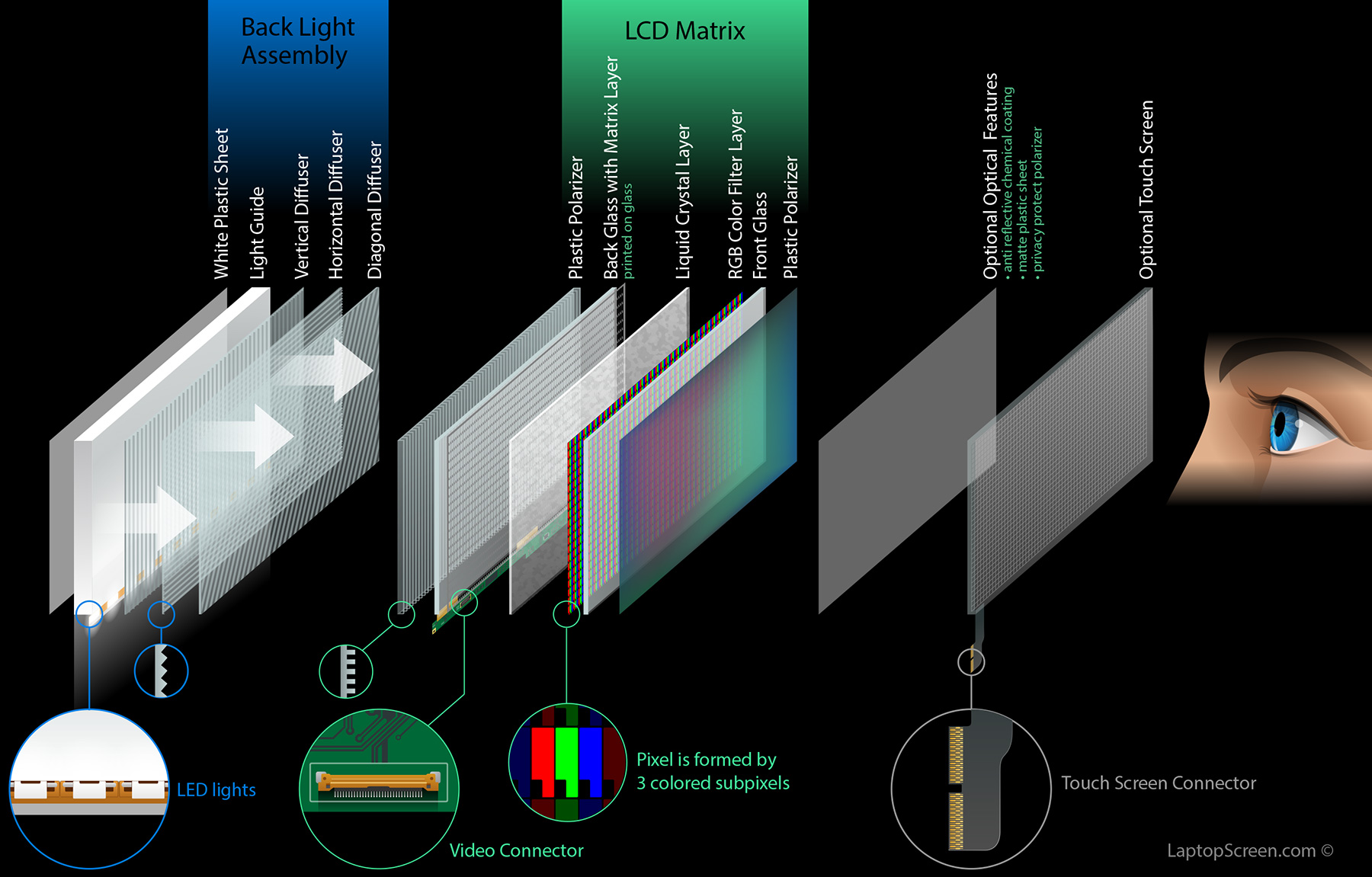 A decent display with high resolution and precise colors is very important for photo editing. Most laptops on the market are equipped with budget TN-matrices, which are optimal for video games, but completely unsuitable for working with digital images. Artistic photo editing, digital drawing require accurate color rendering, which only IPS (SFT) matrices can provide. Let's consider the characteristics of this technology.
Increased viewing angles to 178° both vertically and horizontally with a slight drop in contrast.
Advanced color scheme, corresponding to the sRGB scheme. (In some models, it matches color space up to 100%, the higher the better)
Realistic and accurate color rendering with smooth gradient transitions.
The color depth reaches 8 bits per channel, which corresponds to more than 16.7 million colors.
High brightness and contrast.
Reliability and long-life.
When choosing the best laptop for photo editing in 2018, clarify the version of the installed IPS-matrix. Improved analogues of H-IPS or True-IPS are devoid of defects, and their color rendering are without changes in color temperature. In the cheaper versions, there is an inversion of colors while changing the viewing angle, and the contrast increasing.
Screen diagonal
The screen size of the laptop for working in Photoshop should be selected individually. Models with a diagonal up to 15.6 inches inclusive are compact and lightweight. But it's not always comfortable working on a small display. Laptops with 17-inch screens are more preferable. However, the matrix size is not a critically important parameter and does not affect the amount of content that can fit on the screen. More important is the physical resolution that determines the number of items displayed.
The resolution of the display is the pixel density per inch. The higher the index, the more information can be placed on the screen. Also, high resolution provides a better image, smoothes color transitions and promotes a clear display of graphic elements.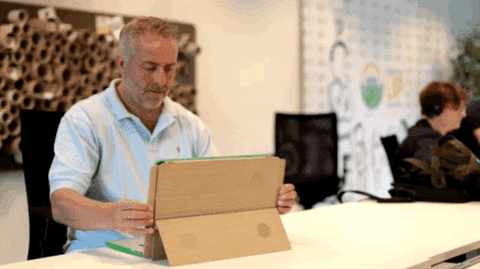 Despite the smaller display size, a screen with a diagonal of 15.6 inches and a resolution of 1920×1080 pixels can fit a larger image with all graphics elements than a 17.3-inch model with a resolution of 1650×1080.
You can try to work with a 13-inch model or so, but since the basic photo retouching programs have a large number of windows, you simply will not have free space on the screen. Moreover, it is very difficult to look at the photo in good quality on a small screen. The work in Photoshop requires extremely high pixel density per inch. The optimum value for a 17.3-inch laptop is Full HD.
Ports
A SD card slot is necessary when using a laptop for photo editing, since all cameras use them. The ability to connect a mouse for photo editing or a graphic tablet to a USB port, with at least one other free slot, is simply a must for a good laptop.
Best Laptops for Photo Editing Under $500
If you do not want to cause serious damage to your budget, but want to have a good and cheap laptop for Photoshop, then the information below will be very useful for you!
HP Business 15.6-inch HD
In general, a good laptop for basic editing work. However, we do not really like the fact that the display is not Full HD. This approach limits the ability to view images in large sizes and with high resolution while photo editing. It could be called the best budget laptop for Photoshop in 2017, but not this year.
Dell Inspiron 15,6
Unlike the previous one in the list, there is twice as much memory on the hard drive, as well as a Bluetooth connection. At the same time, it is only $50 more expensive. But the processor and video card are a bit inferior to HP. Despite the fact, that the screen could be better, it is the best budget laptop for Photoshop too.
Acer Aspire E 15 E5-575-33BM
Acer Aspire has an excellent Full HD screen of 15.6 with a large extension of 1920×1080 in contrast to other laptops on this list. This makes Acer a budget choice.
You will certainly appreciate the additional resolution, especially when editing RAW images.
Lenovo Ideapad 320-15
The laptop has all the characteristics the above laptops Dell and HP have. However, unlike them, Lenovo does not have a touch screen, but it costs less.
If you are a photo editor and most often use a keyboard and mouse for work or a graphic tablet, the lack of a touch screen will not be a problem for you.
Dell Vostro 15 3000
I would call it an excellent budget medium laptop. It is big and heavy – 2.5 kg, but you can completely take it with you. It will not has an ideal screen for deep high end photo retouching, but working on it with color correction or basic photo retouching is possible, it will not be a problem, especially thanks to a matte screen that gives another advantage to this laptop.
HP Pavilion 15.6''
HP 15.6" is the best laptop for photo editing under $1,000. Thanks to the Intel Core i7 processor paired with a massive 16GB RAM, this HP Pavilion is ideal for editing several dozen high-resolution images simultaneously with heavy image editing software such as Photoshop or Lightroom. Also 512GB SDD will be very convenient and roomy for storage.
ASUS X540LA
Laptop from ASUS has similar characteristics of the previous examples, as well as an excellent large screen, but the price seems to me slightly overstated. For the same price, the Dell Inspiron 15.6 offers slightly better features. However, this is one of the best laptops for Photoshop under $500, especially if you are a fan of ASUS.
This list of the best laptops under $500 showed us, that all representatives of this price category have roughly the same parameters with minor variations. In general, for $500 you can buy a reliable device, which does not give you much trouble when working in Photoshop.
HP 250 G6
This laptop is the Acer Aspire E 15 E5-575-33BM alternative but with a better assembling. Also here is a more powerful processor that gives a powerful performance. The display has a 170 degrees viewing angle, it is saturated and consistent. Although most of the reviews say negative feedback about this display. I did not find huge flaws in it.
Best Laptops for Photo Editing Under $1000
The main difference between these laptops from the previous list is the availability of SSD, a good screen resolution and a better computer performance.
ASUS VivoBook F510UA-AH51
This is the cheapest laptop from this list, but it is more powerful than the laptops under $500.
There is no SSD. Without it you will have some delay in loading the laptop and downloading applications, especially when editing photos.
Acer Aspire E15
Acer Aspire E15 is specifically designed for speed, mobility and ease of use. If you are a beginner or you do not have a lot of money to spend on a laptop, then you need a device that costs cheaper and not much inferior in performance.
Acer Aspire E15 offers just that. For $600 this laptop offers a special graphics processor from Nvidia and a powerful Intel processor of the 8th generation. This is the best laptop for photo editing in 2018 according to the price-quality ratio.
Lenovo Laptop Ideapad 320S
The previous model of this laptop would not be included in this list even as a budget device. But after this model's restart, it became a wonderful thing for photo retouching. The biggest update, apart from its design, touched the screen. Out of the outdated 1366 x 768 display with TN matrix it became IPS with 1920×1080, which can not but satisfy. And the price has raised by only $120, in contrast to the old model.
Acer Swift 3
A lighter and smaller choice among other laptops, which will give you the required quality of work. 256GB SSD is a huge plus, but the lack of HDD for data storage can be a problem in editing a large number of heavy images. You need at least one external hard drive.
A huge advantage is the availability of IPS matrix. Thanks to its portability, Acer Swift is the best budget travel laptop.
Lenovo Flex 5 (14″)
This touch laptop 360 is ideal for working with photos in tablet mode. Thanks to the pin-point technology and the technology of ignoring the palm, the laptop can be used as a graphic tablet, especially because of its screen surface simulating paper. It has excellent characteristics, but the small amount of SSD spoils the picture a little, the video card just does not show confidence.
Dell Inspiron i5577
This is a gaming laptop, which means its great power. It has 1 TB hard drive and 128 GB SSD for faster access to files. As I said earlier in the characteristics section, combining two types of storage is the best choice.
But are the gaming laptops good for photo editing? Definitely yes. The laptop easily copes with editing photos with high resolution in Adobe Photoshop and Lightroom. The TN display is a big minus, but the display setting can make it a little better.
Acer Aspire 5 15.6″
The younger version of the last laptop. The characteristics remained almost the same, except for an additional terabyte of HDD and 4 GB of RAM. The thing you notice instantly is the display. They reduced it but did not make the resolution smaller, so the density of pixels is much larger. The performance of this display is slightly better.
Dell XPS 13 Flagship
First of all, this compact laptop has the most narrow frames among all 13-inch laptops I saw. These frames have a drawback, now the webcam is at the bottom, although it's not so important for photo editing. You can take a version with a 4K screen, but it will be more expensive. The screen quality is equal to the 13-inch MacBook Pro.
Lenovo Flex 4
Lenovo Flex repeats its favorite trend in recent years – 2 in 1, a laptop and a tablet. Here is a good screen, besides it's the touch screen. The only thing that seemed strange is a loop design. Two loops of this type is not very reliable for a laptop that makes such a turn. A single-bed structure like Yoga is the best choice, or something like the HP Specter. Because of this, Flex being in the tablet mode may not be rigid enough. There will be slight instabilities when pressing. Apart from this defect, it can be an excellent choice for professional photo retouching.
HP Pavilion 15.6″ Flagship
A classic laptop that perfectly works as a desktop. It has excellent performance even under heavy loads, matte and touch screen with a 10 touches support. The only thing that seemed strange to me was that the colors. They were a little dull initially, after several calibration attempts I regained the saturation.
ASUS VivoBook S
The display almost completely fills the cover of the laptop, because of the thin frames around it. The picture is quite sharp, but the color accuracy leaves much to be desired. Our DisplayCal tests showed that the display is only 65% of the sRGB range. The Asus "Splendid" program which is standard allows you to activate bright colors on demand. However, this usually increases the saturation level. The viewing angles are pleasant and wide, you do not need to worry about that.
ASUS VivoBook Pro 17
In the previous VivoBook Pro 15 model Asus did not manage to make a good laptop. This time it happened. The first thing that catches your eye is a huge screen. The display shows 92% sRGB which is an excellent indicator for such a price. The only minus you can find is a small problem with the color saturation at the corners of the screen. Most often it's not noticeable since we work in the middle of the screen.
Acer Aspire 5
Multimedia laptop Aspire 5 has an excellent body and good characteristics. Its screen is 17.3 inches of IPS with excellent saturation. I tested it on very dark and contrasting images – it demonstrated a wonderful picture. But if you compare the color coverage – 57% sRGB. This is a very small indicator, so the laptop will be suitable for basic photo retouching. Maybe after the screen calibration, the results will be better.
Dell T6YG7 Latitude 5580
It has an excellent power, especially a strong discrete video card. Due to the size it is suitable for stationary operation, in addition, it even has several ports on the back. The display immediately from the box shows not the best results, even at the maximum brightness you will not see the color saturation. Here you need a calibration. It almost has no problems with the graininess of the image, it usually appears on matte screens.
Best Laptops for Photo Editing Starting $1000
This list can include dozens of laptops that cost more than $5,000 and have the characteristics of top-end gaming PCs, but why do you need such powerful devices? Most likely you will not use all their potential, so why should you spend money on something that you will not use?
HP Omen 15t
Even for a so low price, this is your home photo retouching "beast". The 15.6-inch IPS Omen 15 display provides a rich picture, a wide range of viewing angles, bright colors and a brightness of 314 nits. The display also includes Nvidia's G-Sync technology, which synchronizes the refresh rate of the graphics processor and display, creating a sharper and smoother picture. An IR camera supports the biometric authentication of Windows Hello, like iPhone X unlocking face, although it does not work so fast.
Acer Predator 17
Gaming laptops are ready for huge loads, so forget about the lags. You will definitely like the size of the screen, as well as an excellent color depth – 0.3 nits black levels and bright 344nits white levels. I also like the way of changing the HDD on your laptop without problems. An interesting feature is the rapid cooling, for this you need to make some Cooler Master cold to keep the heat down and performance up. Also you can change these cartridges while working
Razer Blade Stealth 13.3″
One of the most compact and powerful gaming laptops in the world. Let the screen be considered small – only 13.3 ", but it is extremely bright with a resolution of 4K. Its last model had only 12.5" and did not show such results. This will be an indispensable choice for working on the road, as it combines the power of a gaming laptop and compactness.
Dell XPS9560-7001SLV-PUS 15.6″
Many people call this laptop the best 15-inch laptop with the best screen. This is a touch-sensitive IPS screen. Dell advertises the RGB color gamut by 188%, it's so bright, there are no analogues to it. Accuracy is decent, so you can safely forget about the lags that arise when scaling fonts and interface elements. Dell defaults to scaling 125%. Ideally, we recommend 100% for greater clarity. The optional configuration with a 4K screen will be an excellent choice for a professional photo retoucher who needs high accuracy of color gamut.
ASUS ZenBook Pro UX550VE
This is the best laptop for travel and work. All because of the weight – only 1.9 kg for a 15-inch laptop!
Storage here is a single SSD unit with a capacity of 512 GB. Due to its more convenient weight, there is no HDD, so you will have to buy an external HDD for it, at least of 512GB.
Xiaomi Mi Notebook Pro 15.6
Xiaomi entered the laptop market not so long ago, but their Mi Notebook Pro 15.6 model immediately became one of the main opponents of the MacBook. The 15.6-inch screen is IPS-based and has a resolution of 1920×1080 pixels, it's not a Retina, but it's enough for a quality, rich picture and wide viewing angles.
MSI GS73VR STEALTH PRO
MSI is a company that specializes mainly in gaming devices (they have laptops for about $10,000). MSI Stealth Pro has 17-inch screen – this is the best screen size for editing images on a laptop.
Most often, when you do a retouch of heavy photos, your device heats up. Since the laptop is designed for heavy games, the cooling system here is at the highest level – 3 fans and 5 cooling tubes inside.
If the display was Ultra HD, then this would be the best laptop from this list, but the resolution is still on the Full HD level. But even this screen resolution is pretty good and quite sufficient for most tasks. The big advantage is its ease, because for a laptop of this size it is quite light – only 2.4 kg. Thank to it, MSI Stealth Pro is one of the best laptops for travel photography among powerful ones.
ASUS ROG STRIX 17''
This laptop is a copy of the previous one, but with a smaller HDD and a better video card.
The display on the 17.3-inch laptop has a Full HD resolution. I do not want to repeat, but I don't like the big display with the low resolution.
Apple MacBook Pro 15,4''
Apple's MacBooks are traditionally used to edit high-quality graphics tools and are widely used for image and video editing. This is due to their magnificent Retina screens, powerful features and stable system. This laptop has a 15.4″ Retina display, which means an increased density of pixels, with a resolution of 2880×1800.
MacBook is one of the best laptops for photo and video editing, since it has a powerful set of tools, including a huge trackpad and a touchpad above the keyboard. Thanks to it you will be much easier to manage such functions as increasing the size of the brush, layers, hot keys, etc.
The only problem with the new MacBook is the very limited ports. It has only 4 ports, 2 on both sides, and all of them are USB Type-C. Thus, to transfer photos from the camera to the laptop you will need an adapter, which you must buy separately.
HP Spectre x360
I consider this model only in the maximum configuration, because only in this configuration it is truly the best laptop for photo editing. Spectre x360 is very expensive, but it's worth it. It combines all the necessary features for photo retouching – 32GB RAM, Core i7 and a huge SSD 2TB. But the best thing is its 4K display – the best display on this list.
Specter x360 also has a 360-degree hinge that can convert a laptop into a tablet and an Active Pen with support for Windows Ink. This makes it a good choice for artists, graphic designers and creative professionals. But first of all, it is interesting to us as a laptop.
Razer Blade Pro
Razer is the most popular American company for designing gaming equipment. Game gear is a powerful equipment, so Razor Blade is an incredible machine for creative professionals. With such an "iron" you will forget about any lags. I can even say that this laptop is too powerful for editing photos in Photoshop.
WE.EDIT.PHOTOS RETOUCHER'S CHOICE
We have asked our head photo retouchers to tell about the laptops they use and offer for editing photos in Photoshop.
Michael Torrens, head high end photo retoucher at WeEdit.photos
Apple MacBook Pro 15,4''
"I have been using the Apple MacBook Pro 15.4″ 2015 for a couple of years. I would buy a MacBook Pro with Touch bar, but while my MacBook is intact I will continue to use it. First of all, I made this choice because of the remarkable Retina display. Although this is not the highest resolution on the market – 2880×1800 – but this is clearly the best I've seen in my life. I compared many displays, and even those whose resolution was more – anyway Retina is the best. Of course, it's worth noting the system stability – I can run dozens of Photoshop windows, download several hundred photos in Lightroom, but thanks to MacOS all of this will remain smooth and fast. I definitely recommend it, but I advise you to stock up with quality adapters, because even on the 2015-year model I haven't enough connectors."
Anthony Daniels, head wedding photo retoucher at WeEdit.photos
Dell Inspiron i5577
"When I chose a laptop for work, I wanted to stop at something inexpensive, but not limiting me in my work. The choice fell on this laptop, because the price of $800 seems for me ridiculous, since its characteristics at the level of laptops for $1000! It's comfortable to work with, the FullHD screen gives out an excellent RAW picture. The only thing that always irritated me was the frame around the screen. It isn't visible, but it takes up a lot of space. I've heard some negative feedback about the TN matrix, but I assure you, I'm sitting at this screen for hours and didn't notice big flaws."