What Is Softbox Lighting?
A softbox is a popular lighting tool in photography and videography that produces soft and diffused lighting. It makes strong shadows less noticeable and decreases the difference between very bright and shadowed areas, so the scene is evenly illuminated.
Softboxes are available in different shapes like rectangles, squares, or octagons, and they can be of various sizes. Larger ones, positioned near a subject, generate extremely soft light that is precisely focused. These light modifiers are also handy for outdoor shooting, where they're combined with natural light to create a particular mood. When dealing with mixed lighting settings, softboxes mostly serve as lights to fill in shadows.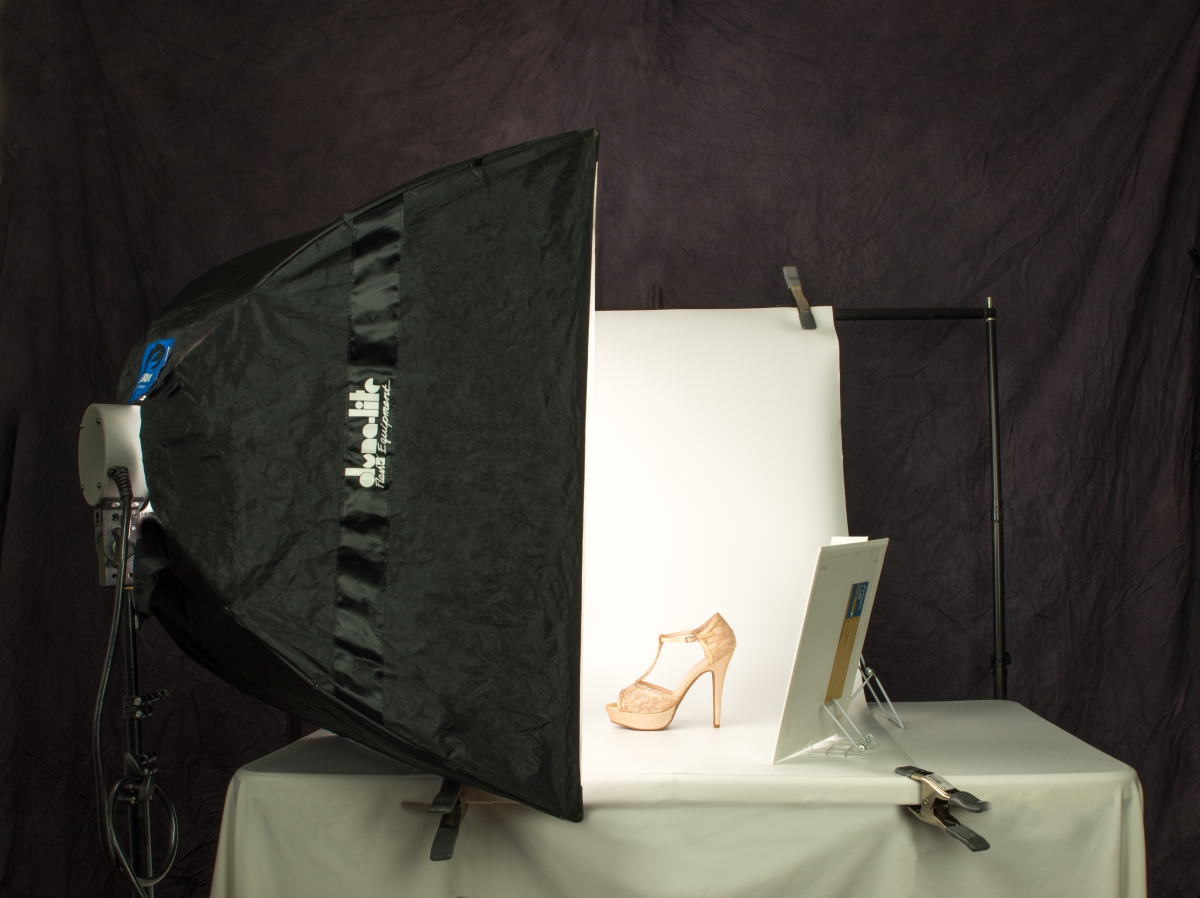 Pros
Soft and flattering light

Controlled lighting

Defined lighting patterns

Lots of shapes and sizes

Less glare and reflections
Cons
Long setup time
Limited portability
High price
Types of Softboxes
Square and rectangular softboxes: These are classic softboxes shaped like squares or rectangles. They're versatile and create a uniform and well-balanced light, enveloping the subject, which is great for many types of photography. Whether it's portraits or product shots, photographers often prefer these shapes because they always give consistent and flattering light.
Octagonal Softboxes (Octaboxes): Octagonal softboxes or simply octaboxes have eight sides and generate a circular catchlight in the subject's eyes. The light emitted is soft and natural, which makes them particularly suitable for portrait and beauty photography. Octaboxes stand out with their ability to deliver a pleasant and mild illumination that accentuates the subject's natural features.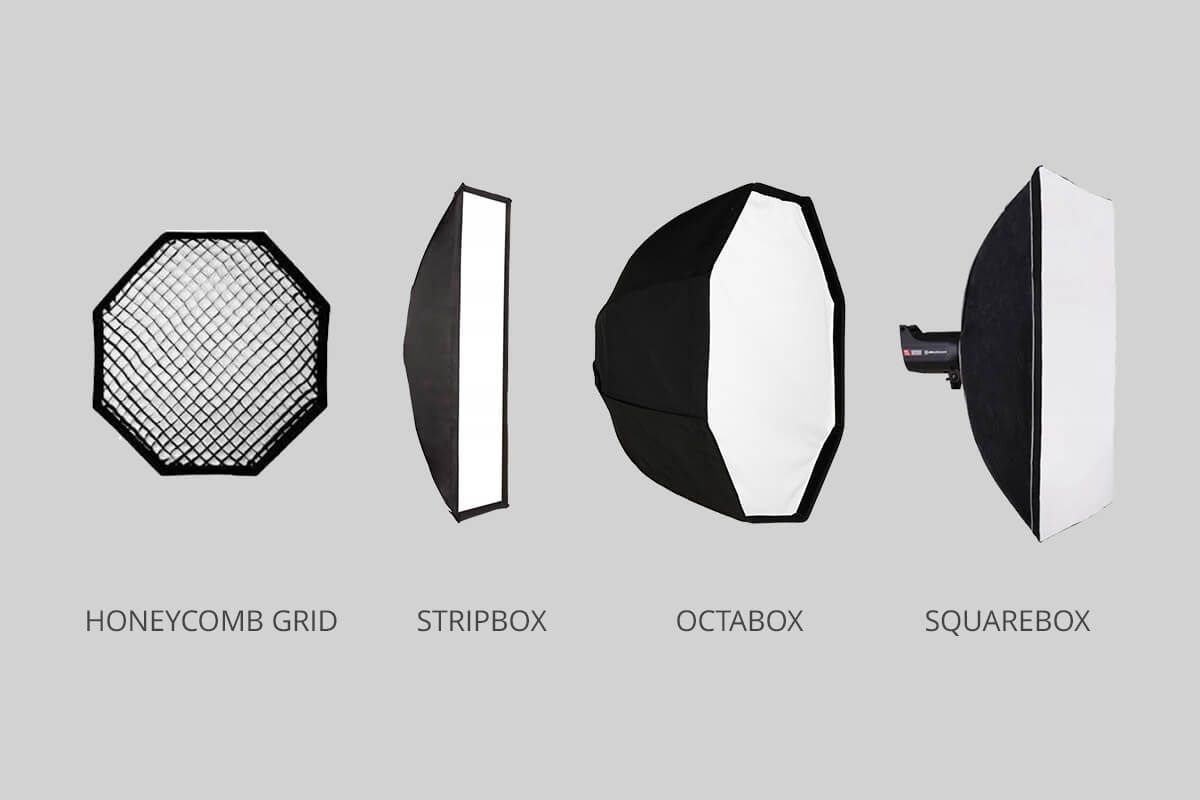 Strip Softboxes: Characterized by their distinctive elongated structure, strip softboxes generate light that is simultaneously gentle and focused. They are commonly employed to establish rim or hair lighting, adding separation and depth to the subject. Fashion and creative portrait photographers frequently opt for strip softboxes, as these setups excel at producing beautiful and distinctive lighting effects.
Grid Softboxes: Softboxes with grids have an extra attachment in the form of a grid, which is placed over the front panel. This grid serves to regulate the dispersion of light, giving a more focused and controlled illumination. Photographers frequently use softboxes with grids to manage light split and get precise lighting outcomes.