How to Get Photoshop for Free (2023 Version)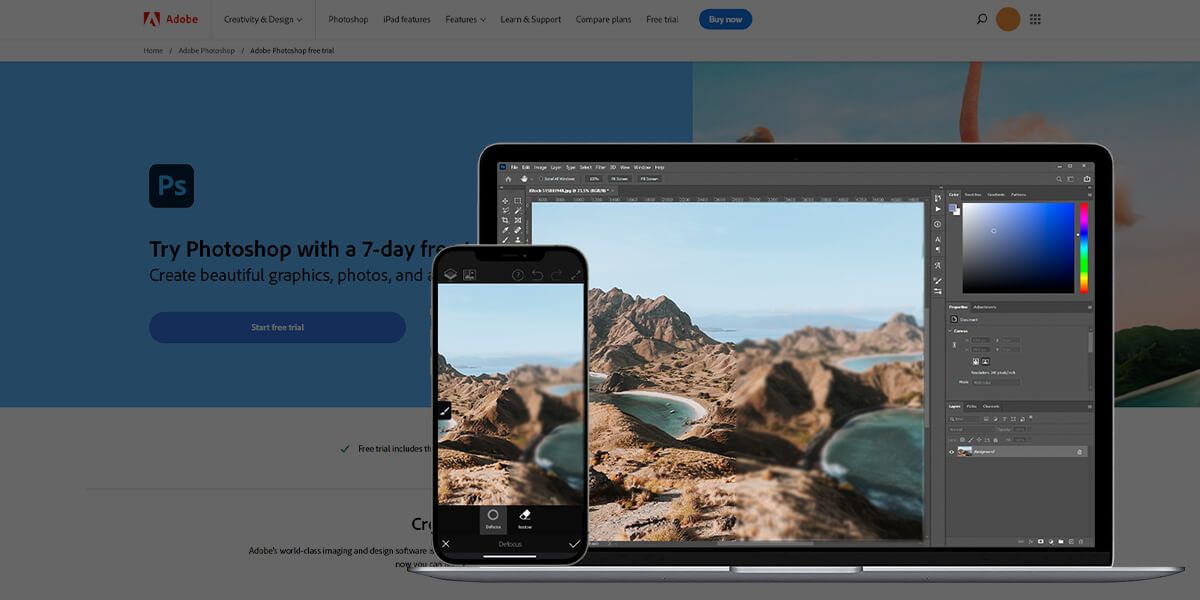 Adobe Photoshop is an extremely powerful editor used by photographers, designers, artists, and 3D developers. It allows you to merge several photos, superimpose one layer on the top of another, retouch images, create illustrations and work with web graphics.
Read this article if you want to learn how to get Photoshop for free. We'll also provide you with a list of worthy free alternatives and cover the most popular questions.
• Advanced editing functions

• High-quality 3D graphics

• Wide range of multifunctional tools

• Integration with the Cloud service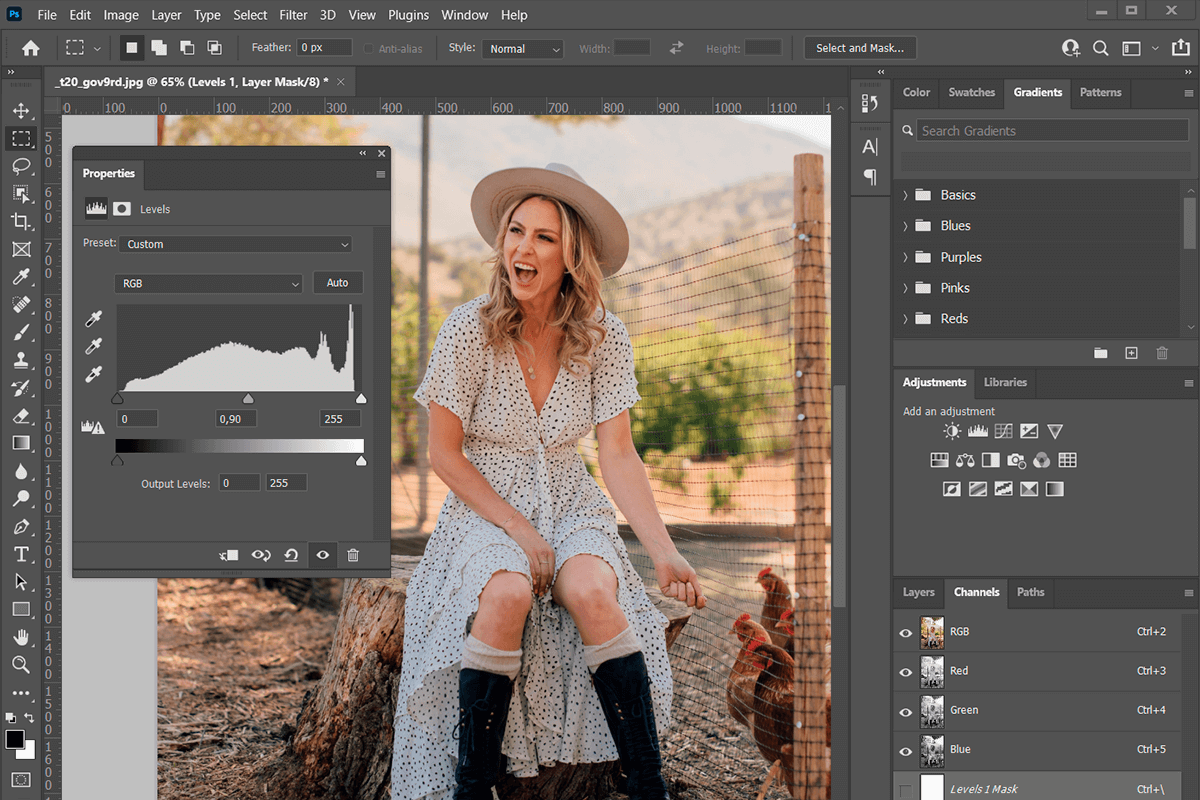 #1 Way to Get Photoshop for Free: Install A Trial Version
On the official Adobe website, you can download a 7-day trial. It allows users to test out the functionality of the program to see if Photoshop is right for their needs.
To get Adobe Photoshop for free, follow these steps:
1. Go to the Adobe official website.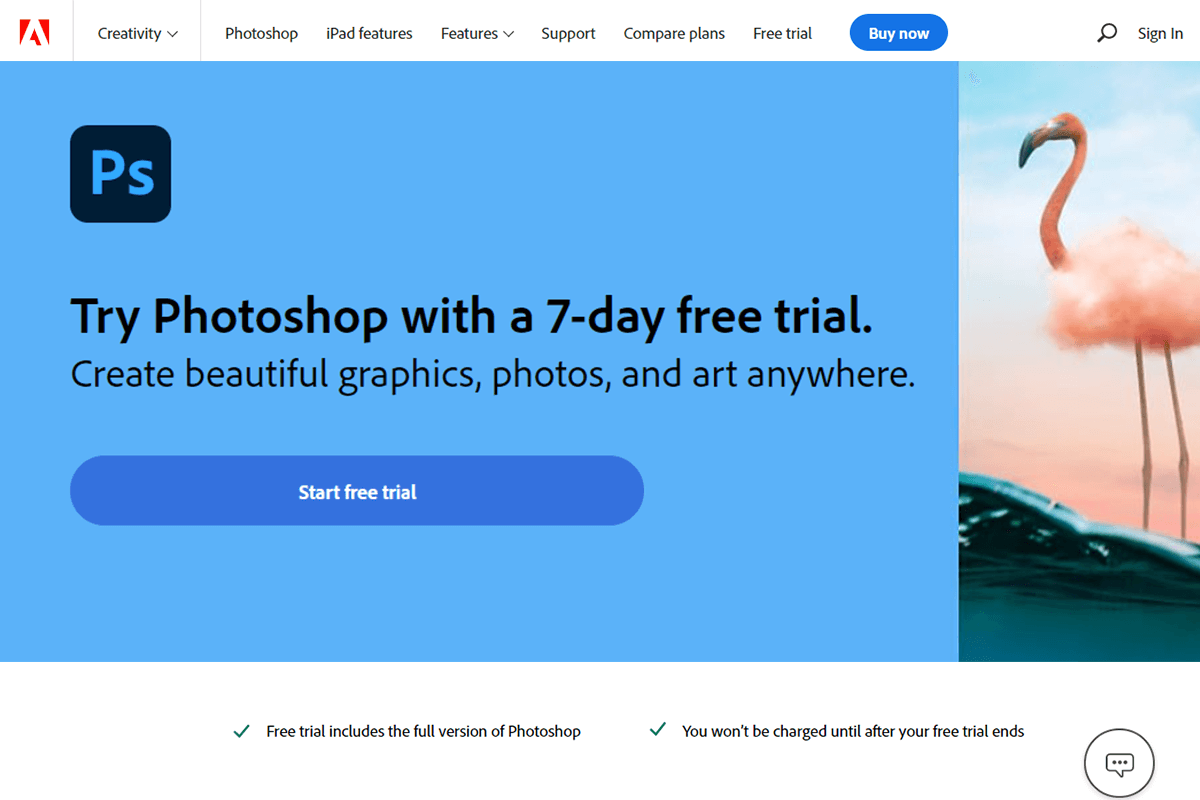 2. Press «Start Free Trial».
3. Select the plan that meets your needs. Adobe offers three packages to choose from: Photoshop: includes versions for desktop devices and iPad, 1,000 GB of cloud storage. Photography Plan: you'll get both Photoshop and Lightroom. The latter allows you to use Adobe Portfolio, Fonts, and Spark. Creative Cloud All Apps: Wide range of tutorials, 100 GB of cloud storage, access to Adobe software, including Acrobat Pro, Dreamweaver, InDesign, XD, Premiere Pro, etc.
After selecting a plan, press the Start Free Trial button.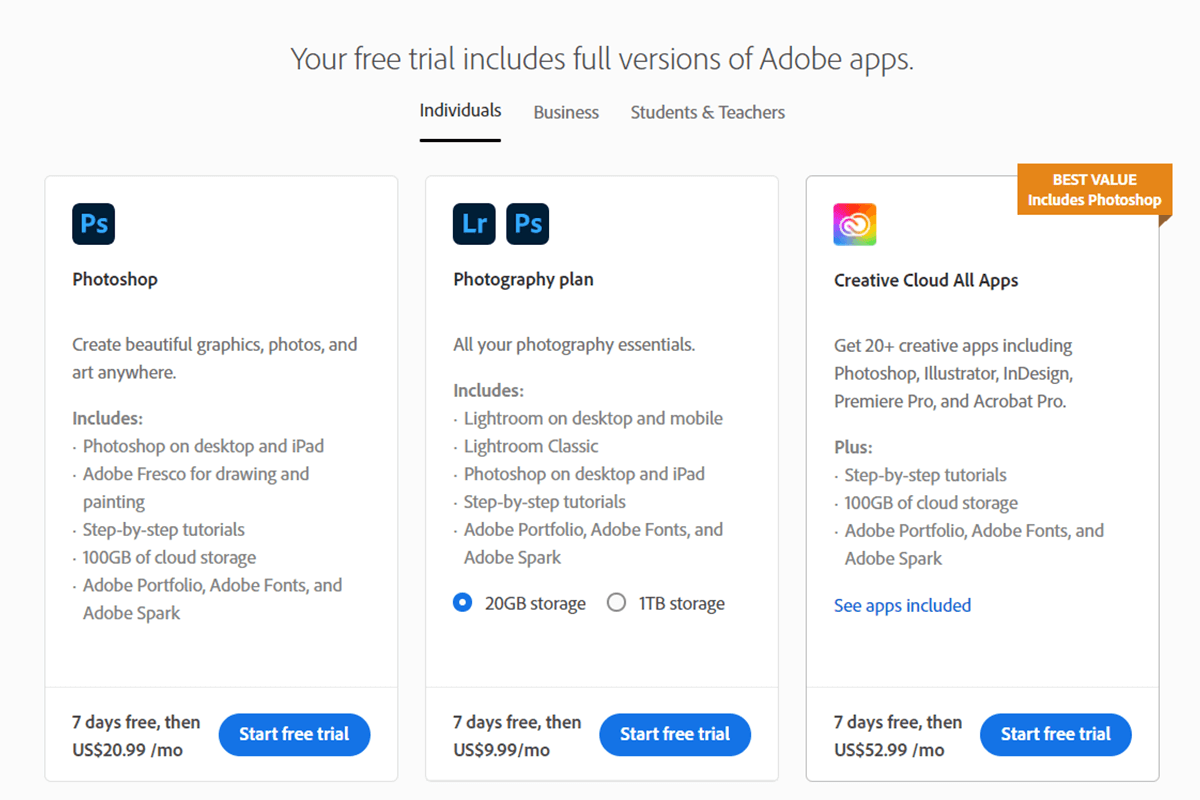 4. Enter a valid email address in the required field. Then, press Continue.
5. Adobe requires your payment details, including credit card or PayPal. You won't be charged until the end of your trial.
6. Once the company approves your payment method, you need to create a password and click on the Complete Account button.
7. The installation file will be automatically downloaded to your computer. When it's done, open it to run the installation wizard.
8. Log into your account in the new window. Then, you need to install the program by clicking on the Start Installer button.
9. When you download a desktop version of Adobe Creative Cloud, Photoshop will be automatically installed on your PC.
#2 Way to Get Photoshop for Free: Using Photoshop Elements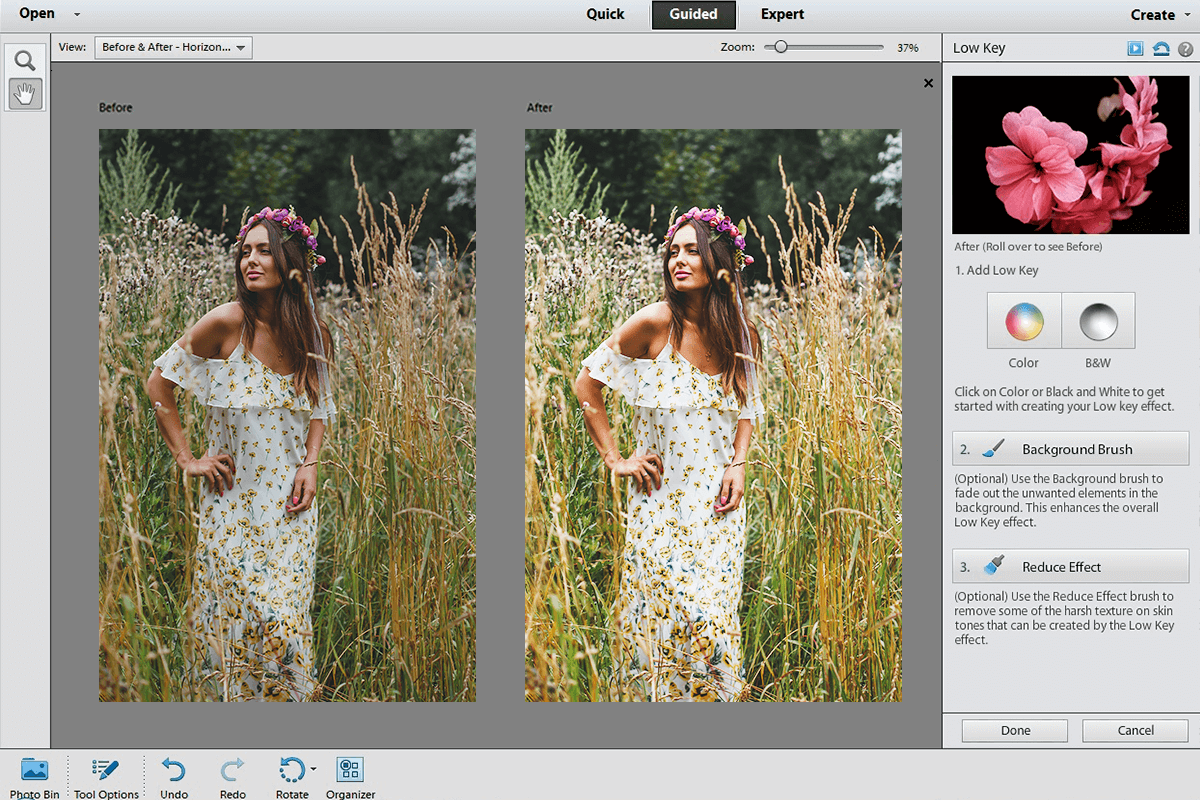 Adobe Photoshop Elements has cataloging features and supports fast digital photos processing. Unlike Photoshop, it works great for beginners. According to the developers, Photoshop Elements was created specifically for home use.
If you want to quickly edit a photo, change the color scheme of an image, increase contrast, add text, or eliminate red eyes, Adobe Photoshop Elements is for you. Moreover, the program allows you to perform color correction using AI-driven tools, which will save you a lot of time.
Photoshop Elements has a user-friendly and intuitive UI, however, it might seem a bit outdated. You can easily figure out the layout of the buttons.
Besides, thanks to 78 Guided Edits, you can quickly complete various tasks. If you are an advanced user, you can use the Adjustment Layers and additional options.
#3 Way to Get Photoshop for Free: Install a Mobile App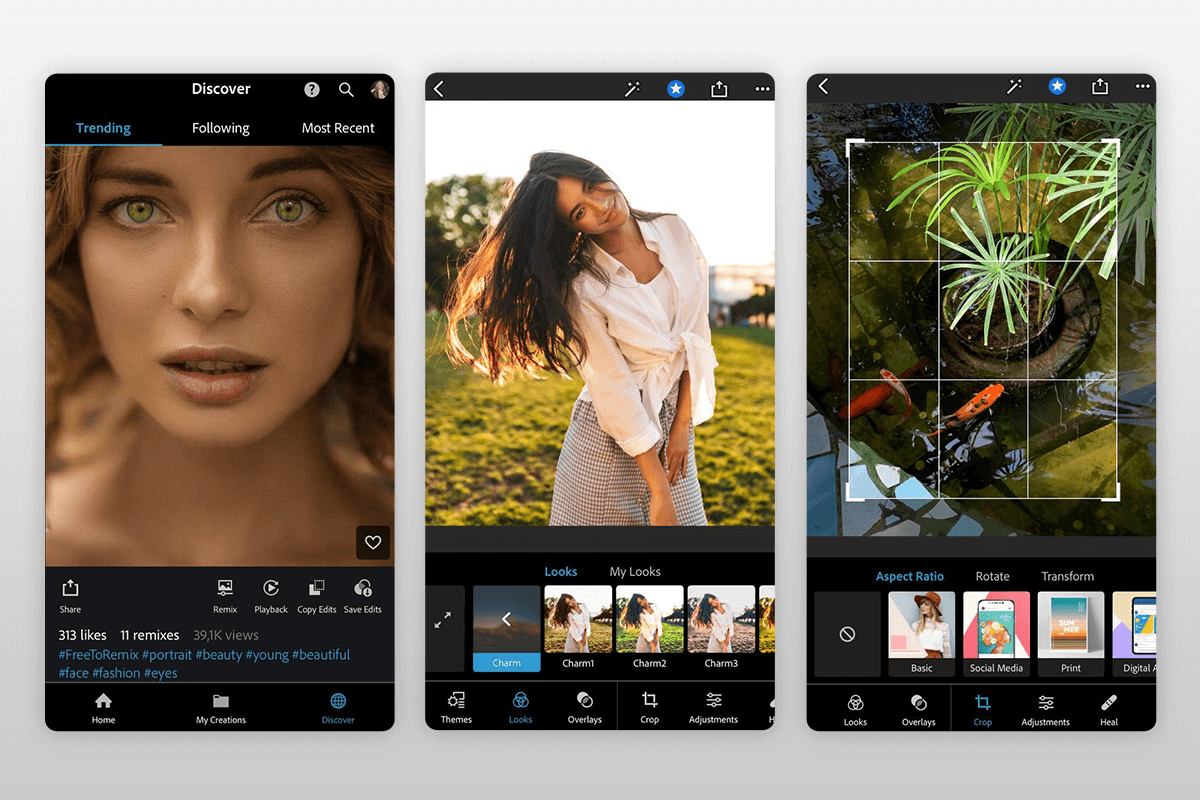 Adobe Photoshop Express is a fast and powerful image editing application for mobile devices. It allows you to enhance photos, perform automatic correction, use various filters and tools.
The app has high processing speed, a range of settings, filters, and auto-correction tools. Users can indicate the path to the photo gallery and apply automatic filters and effects. You can create your account and upload processed photos via the Internet. Each user has 2 GB of virtual disk space. It helps free up the memory of your mobile device.
Free and Efficient Alternatives
Photoshop is the most widely used photo editing software for photographers. However, not everyone can afford a subscription. If you are a beginner, its interface can be a bit challenging.
Therefore, it makes sense to consider free alternatives that can replace Photoshop. Besides, most portrait retouching services are compatible with this software, which allows you to correct colors, edit the background and perform other adjustments.
1. Photopea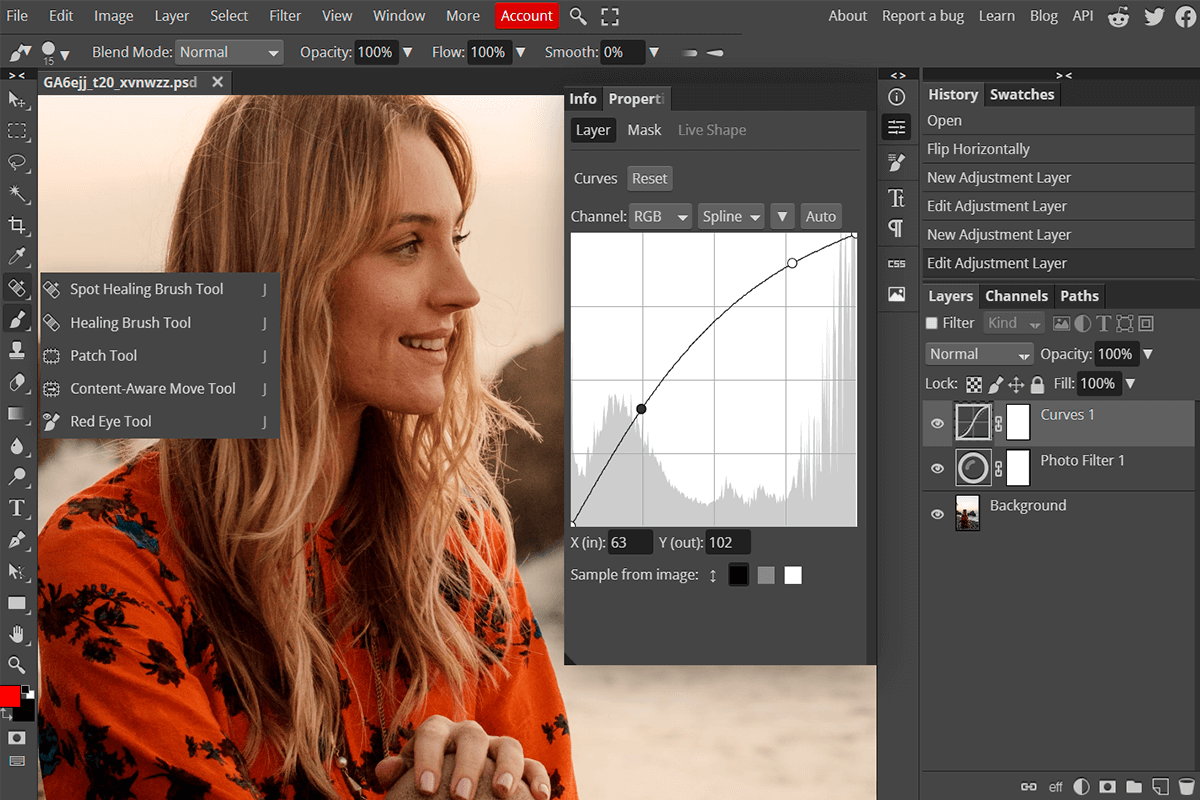 Photopea is Photoshop free alternative that can be accessed online. If you've ever used Photoshop, you will easily master the interface. While it doesn't include all the tools available in Photoshop, Photopea is quite advanced. You don't need to buy additional photo editing software since Photopea supports all the options you need for advanced photo processing.
Since the software is free, you might see some advertisements. Advertising supports the development of Photopea. The program supports various formats, including PSD. If you are looking for an online-based program that works on multiple devices, Photopea is your choice.
Available for: Web
2. GIMP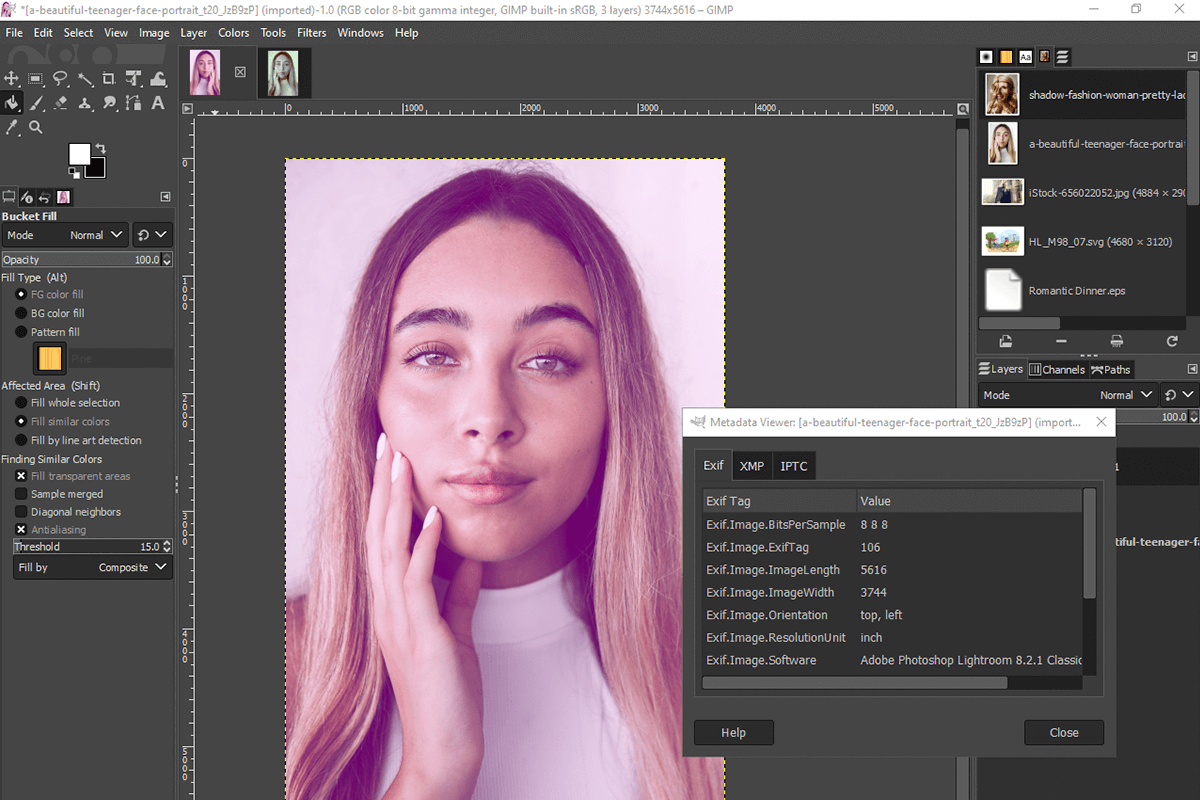 GIMP is a free, powerful editor that helps you create and edit digital graphics and photos. You can create illustrations and logos, resize photos, correct image colors, merge images using layers, remove elements, convert graphic files.
This photo editor is an excellent choice for working with raster graphics. It stands out for convenience and simplicity. GIMP works on Mac, Windows, and Linux. Since it requires less hard drive space than other similar software, GIMP is a great solution for owners of laptops and netbooks.
Available for: Windows, Mac, Linux
3. Luminar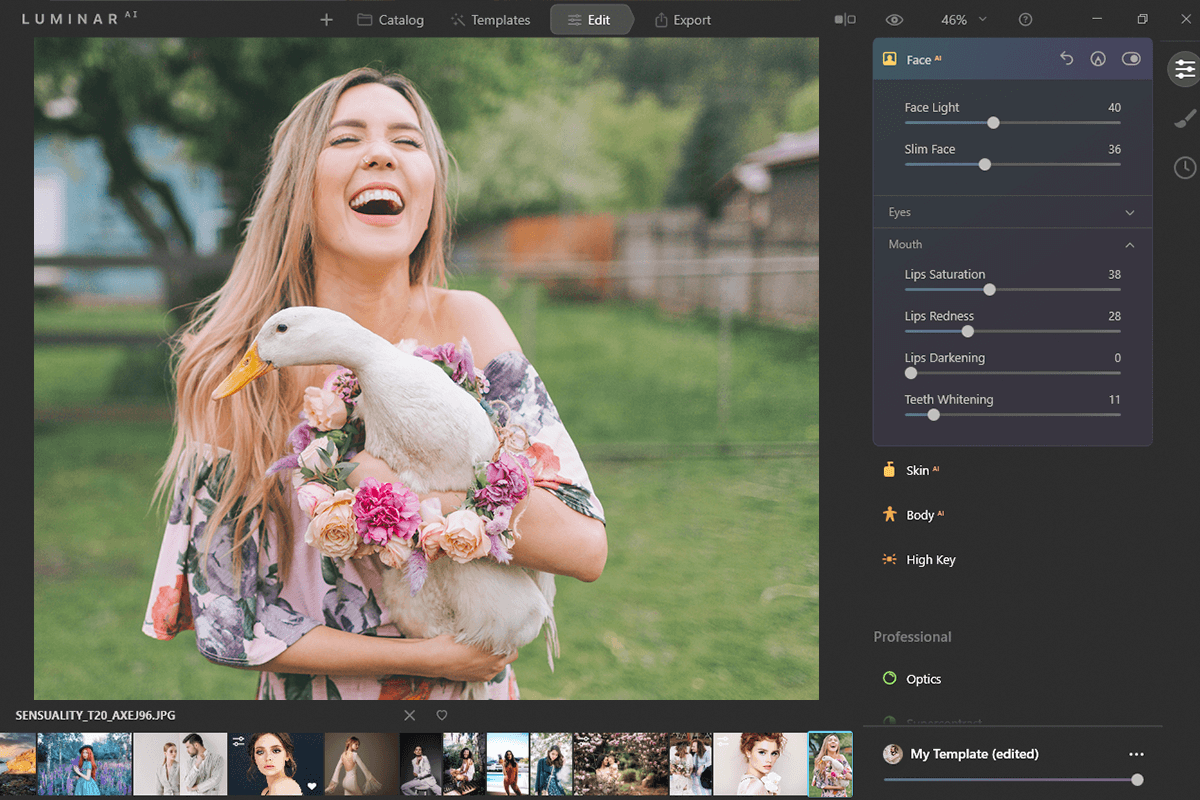 Luminar will be useful for professional and novice users. It has a multi-language interface, so you will quickly understand all the functions and features. This photo editor integrates with Photoshop and Lightroom.
The software has an extensive database of tools, presets, and templates. Here, you will find great color-grading tools that will help you enhance the image quality. The program supports RAW format. You can use its preview function when applying effects.
Available for: Windows, Mac
4. Capture One Pro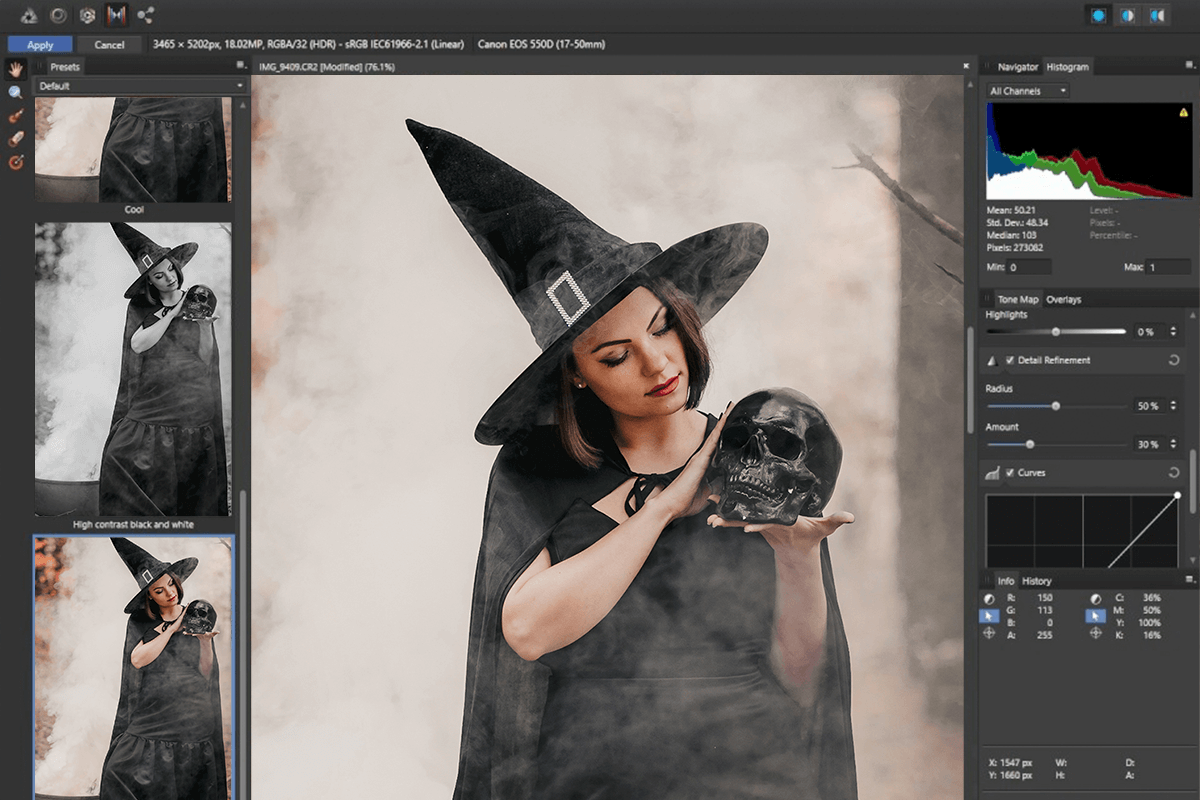 Capture One Pro was designed for professional photographers. The program supports RAW files from the most famous DSLR cameras.
Thanks to special technology, you can capture images, edit them and convert them to JPEG, TIFF-RGB, or TIFF-CMYK formats. The editor allows you to get high-quality images with accurate details and colors without any noise.
Available for: Windows, Mac
5. Canva
If you don't know how to get Photoshop free of charge, try using Canva. It works great for creating unique designs with little to no effort. Here, you will find various photo editing tools, including many filters and effects. You can automatically replace or remove the background, adjust transparency, work with layers, and combine images. Besides, this software allows you to work with both pictures and videos.
Canva has an in-built library with templates, photos, videos, illustrations, and other graphic elements that will help you create a stylish collage, Instagram Story, calendar, presentation, flyer, or video ad.
Available for: Web, Windows/macOS/Android/iOS
F.A.Q.
• What is Photoshop?
Adobe Photoshop is an advanced software for image post-processing. It works great for photographers, graphic, web, and video designers. The software includes a complete set of tools for 2D and 3D image processing, video editing, and image analysis.
• Can I use Photoshop on multiple devices?
You can download and install Photoshop on multiple computers, regardless of the operating system. However, you can activate a license only on two computers.
• What is Lightroom? Can I use it with Photoshop?
Lightroom is one of the products included in Creative Cloud. It helps you quickly import, process, organize, and display large volumes of photos. Due to integration with Photoshop, it supports pixel-level retouching and compositing. You can download Lightroom for free to test out the available tools.
• Can I use Photoshop after the trial is over?
You will get a notification offering you to purchase one of the packages, Creative Cloud All Apps or Single App. When you pay for one of them, you will get a license key.
• Why is it risky to install an unlicensed version of Photoshop?
If you use pirated software, you might compromise your passwords and confidential information. Hacked programs might be infected with malware. If a security system is hacked, you'll spend much time fixing the problem. Besides, pirated versions lack automatic updates.
• Does Adobe offer discounts after a free trial?
Yes, it offers students and teachers up to 46% discounts on Creative Cloud products.