How to Download Lightroom for Free (2023 Version)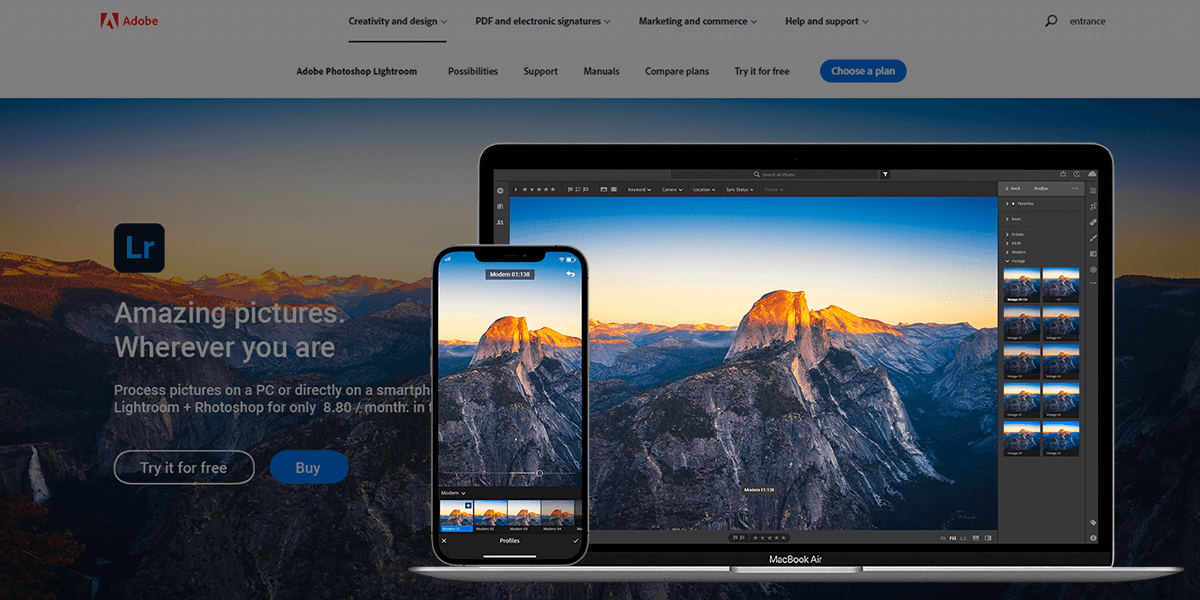 Lightroom is widely popular among beginners and professional photographers alike. This is why many people want to learn how to download Lightroom for free. Besides, many
photo correction services
use this software to tweak colors, edit the background, and perform other adjustments. In this article, I will tell you about 2 ways of using Lightroom legally. Besides, I will review the best free alternatives and answer the most popular questions.
Lightroom Main Features:
• Intuitive UI

• File organizer

• Supports batch processing

• Non-destructive photo editing

• Allows using presets

• Handy adjustment options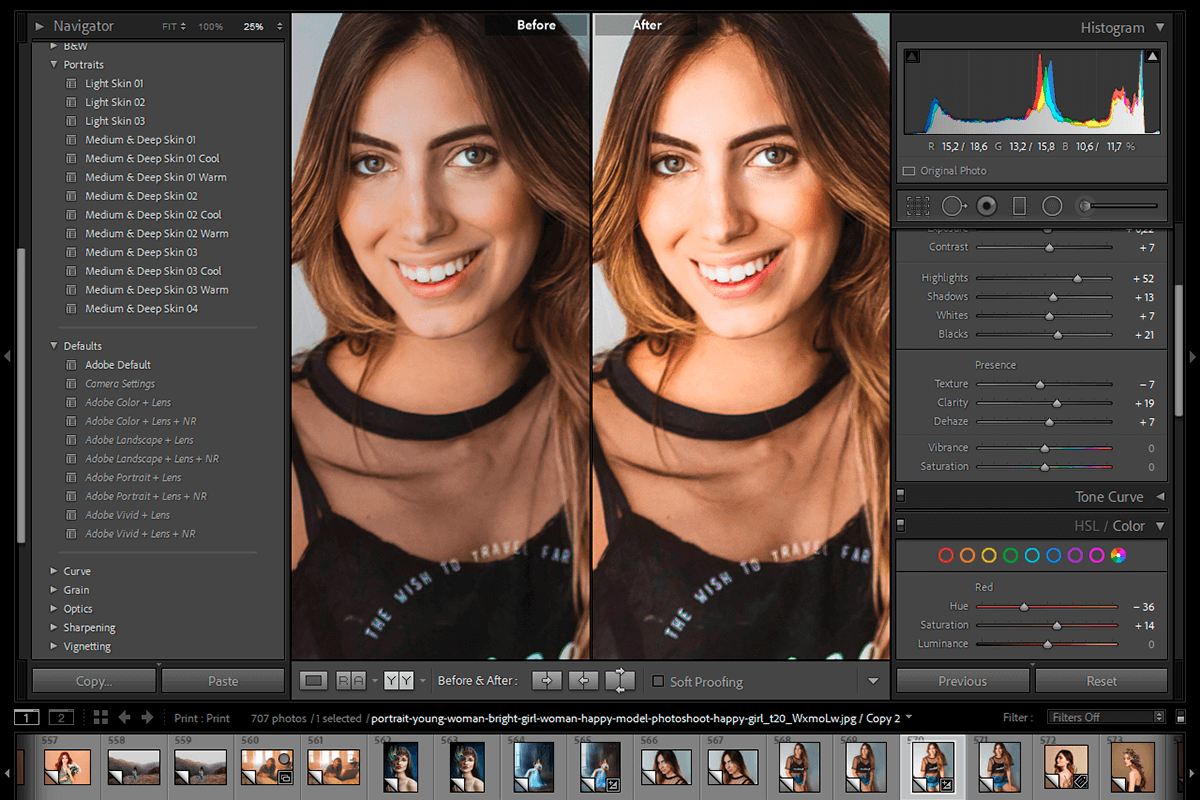 #1 Way to Download Lightroom for Free: Install A Trial Version
On the official website, you will see that Adobe allows you to use a 7-day free trial. If you install this version, it will be easier for you to understand whether the program suits your needs.
To download Lightroom for free and install the program, follow these simple steps:
1. Go to the official website;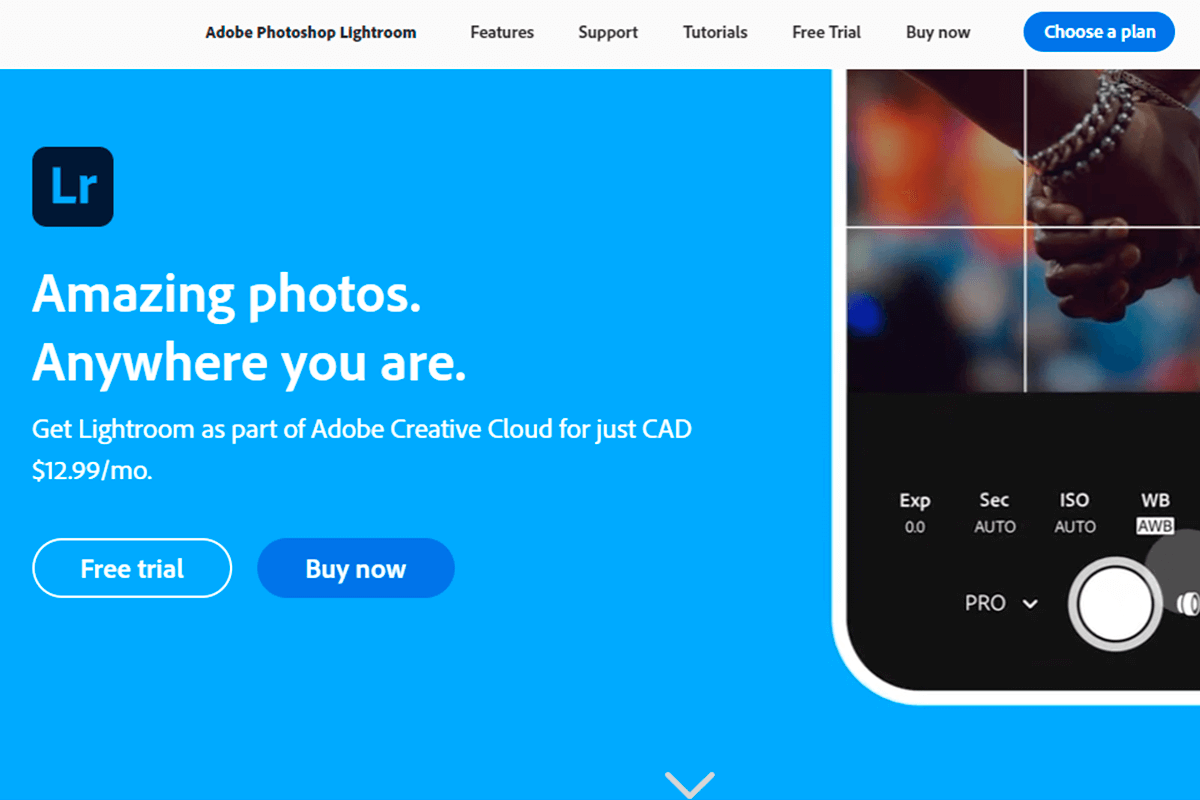 2. Click on the
«Free Trial»
button;
3. In a new window, select the subscription plan that you need. You can select the
Single Plan
that is included in the
Photography Plan
(Photoshop + Lightroom) or the
Creative Cloud All Apps
(Lightroom + 20 other programs released by this developer);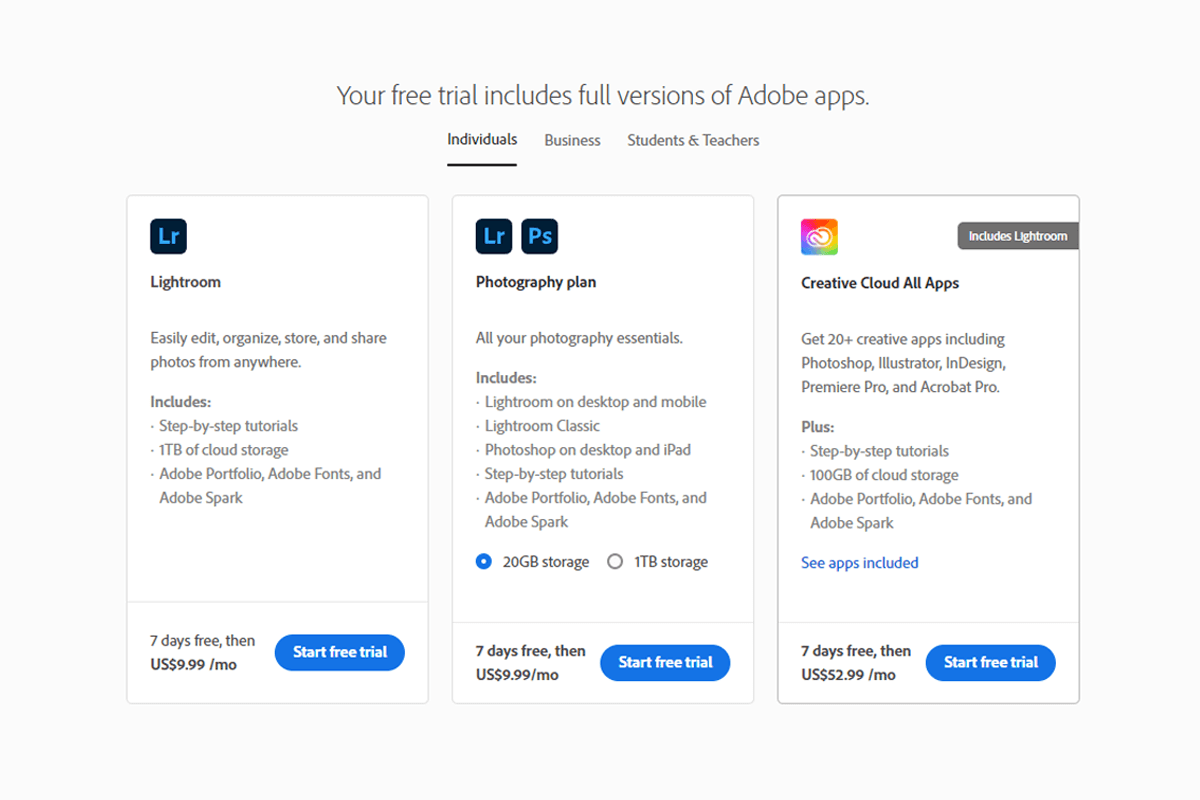 4. Then, you need to enter your e-mail and indicate a password to sign-up;

5. Once you are done with the previous steps, the .exe file will be automatically downloaded to your PC;

6. Click on the downloaded file and select Continue to install the software;

7. In a new browser window, you can log in to your new account. Then, you can go to the installer window and click on the Start Installer button;

8. When you have downloaded a desktop version of Adobe Creative Cloud, it will automatically download Lightroom and install it on your computer.
#2 Way to Download Adobe Lightroom Free: Install a Mobile App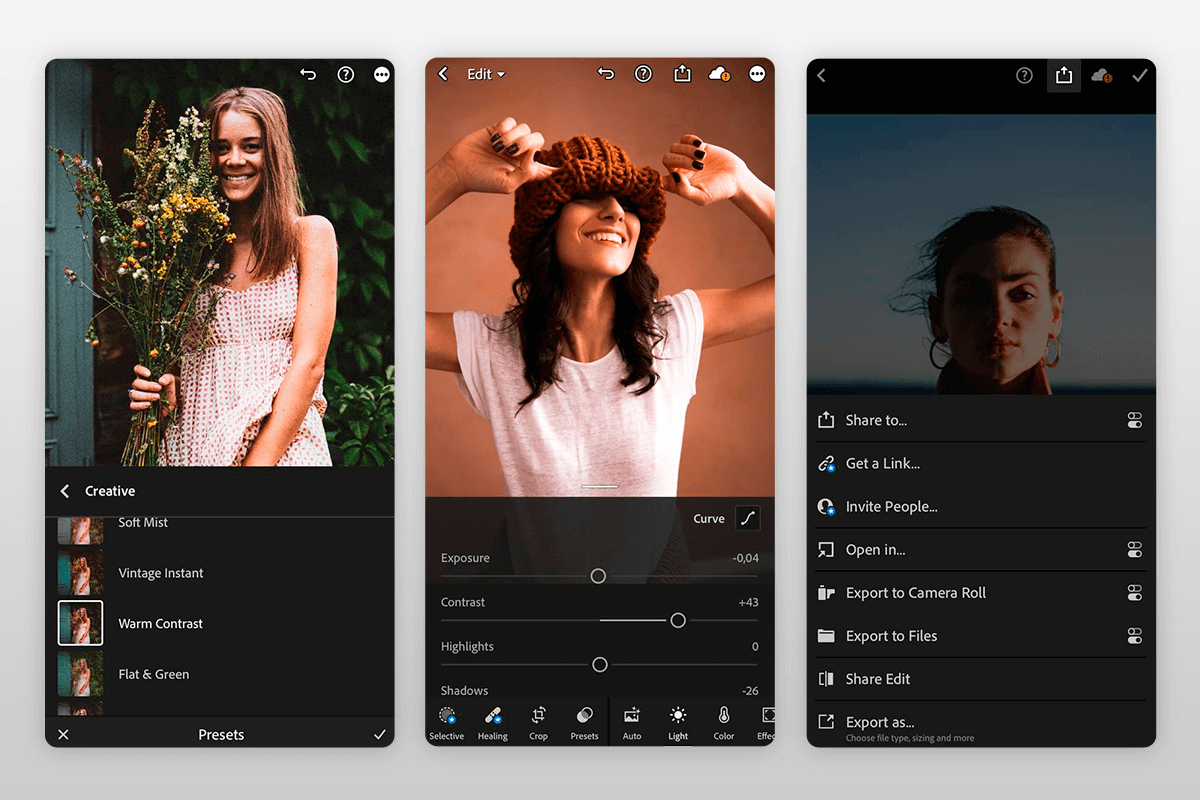 If you want to edit your photos on the go, you can download a free mobile app to your device. You can download Adobe Lightroom free of charge in the App Store or Google Play and download it to your tablet or phone without paying a dime.
A mobile version of Lightroom is free even for those users who don't have a subscription and Creative Cloud membership. However, in this case, it will be impossible to synchronize your cloud box with other devices. The main advantage of the mobile version is that it has the same toolset as the desktop one.
When using this app, you can apply Lightroom mobile presets, perform color correction, and organize photos on your phone.
Free and Efficient Alternatives
If after using a free trial you decide that you aren't going to use Lightroom in the future, take a look at these free alternatives. With the help of these programs, you can fix contrast, adjust brightness, levels, saturation, sharpness, and tones. These programs also allow you to crop and rotate your photos to fix various composition issues.
1. Darktable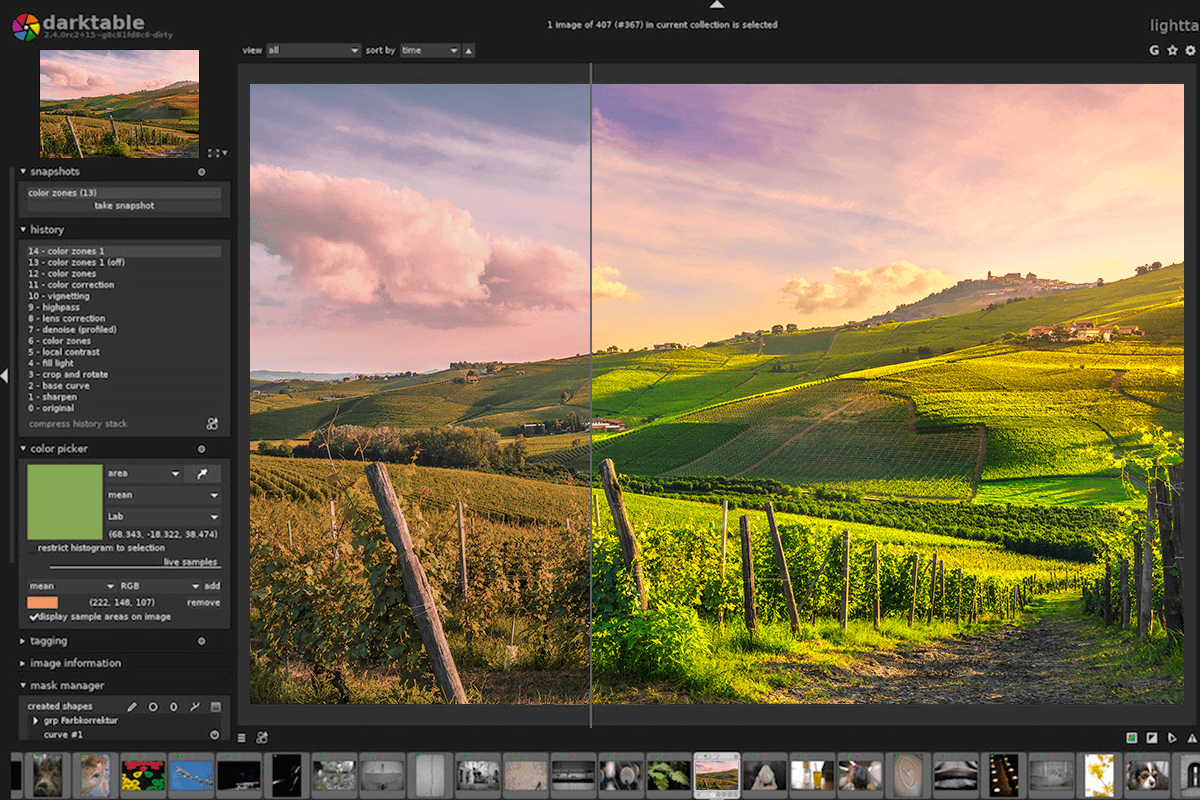 DarkTablе is a free, open-source photo editor that is similar to Lightroom in terms of functionality. It comes with advanced digital asset management and photo-editing options. The program supports RAW for over 400 cameras, which makes it a great option for photographers. Its toolset also includes some options that aren't available in Lightroom CC, such as split-toning and curve adjustment.
Available for: Windows, Mac, Linux
2. RawTheRapee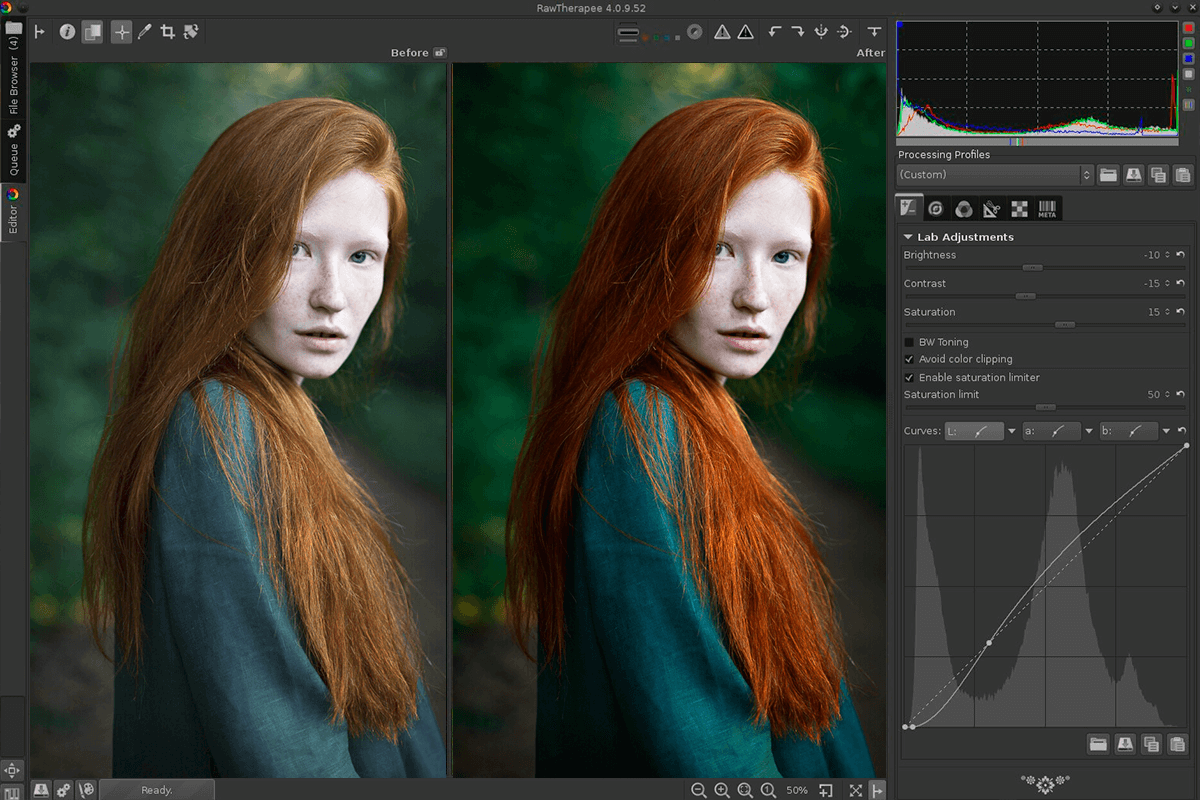 This free, open-source software was created as a Lightroom alternative. It allows you to use non-destructive editing techniques and apply all the manipulations to the copy of the source file. RawTherapee has just as many features and tools as Lightroom so it can fully replace it, if needed.
Available for: Windows, Mac, Linux
3. PhotoScape X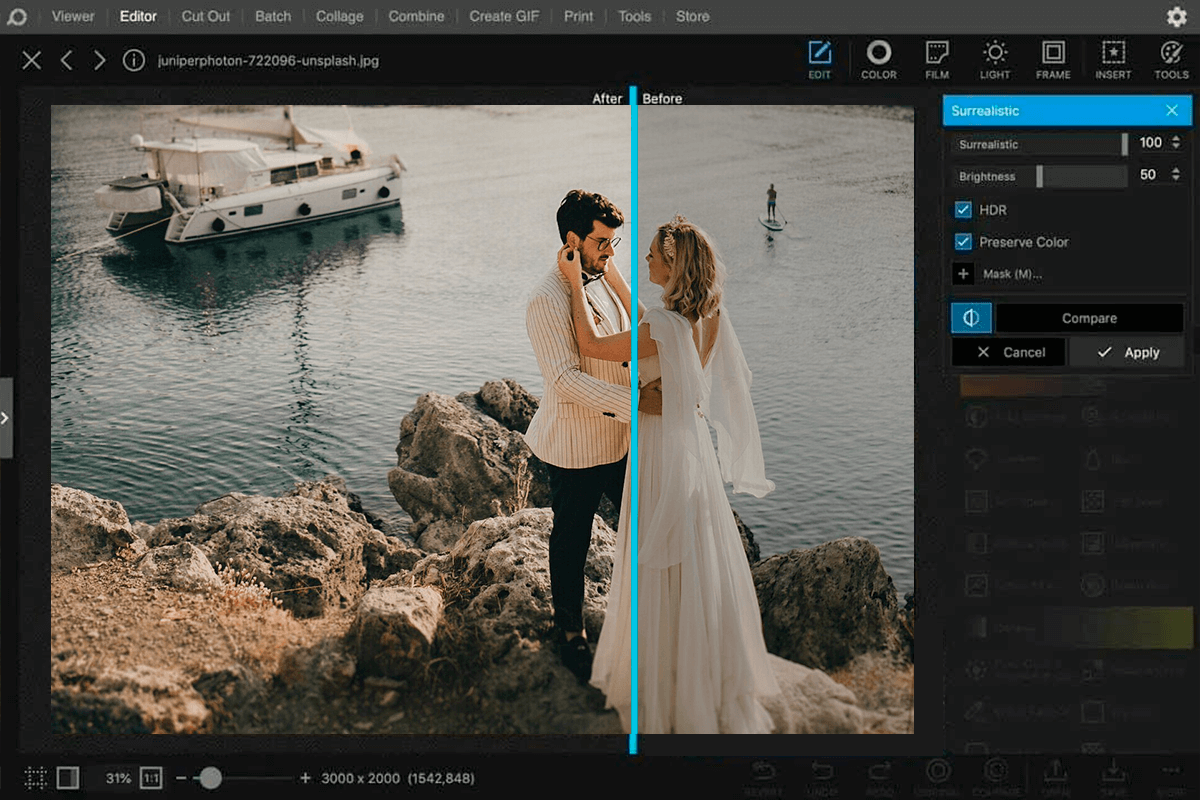 This program has a simple, intuitive interface, which makes it perfect for users who don't want to waste time learning how to use various features. While you won't find a price list on their website, this software has a powerful toolset that includes HDR brushes, sharpness adjustment options, blur tools, etc. Besides, you can use it to delete the background, remove unwanted objects, or create collages.
Available for: Windows, Mac
F.A.Q.
What is Lightroom and who might need to use it?
Lightroom Classic comes with a set of professional tools and has a well-thought-out interface, which makes it suitable for beginners and advanced users alike. With it, you can use a variety of tools to make your photos look stunning. You can use it to organize your pictures and share them with your friends or colleagues.
Does the Lightroom Trial have the same features as the paid version?
Yes, the free Adobe Lightroom download has the same photo-editing tools as the paid program.
Why it's dangerous to install a pirated Lightroom version?
When using pirated programs, you literally become just like one of those thieves who buy software licenses with stolen bank cards and post the activation keys online. It's a serious crime that might result in you spending from 5 years behind the bars. Moreover, one of the key selling points of the original programs is that you get access to all the updates. The developers can fix some bugs or introduce new features. Thanks to regular updates, you won't have to worry that your data might get compromised.
What file formats does Lightroom support?
Besides PNG, DNG, TIFF, and JPEG formats, Lightroom Classic allows you to work with other RAW formats as well. It's a perfect choice for owners of digital cameras. You can also use it to work with PSD files and further enhance them in Photoshop.
How does Lightroom differ from Photoshop?
Lightroom is a great solution for organizing, editing, and sharing photos. With it, you can optimize your workflow by editing several images at once. Besides, it has a huge integrated library of images. Photoshop is considered to be the industry standard in photo editing. It has a set of professional tools that will come in handy for photographers, graphic designers, and other creative professionals. With it, you can perform pixel-precise editing and use layers.
Can I get a discount after using a free trial version?
Yes, all students and teachers can get an up to 46% discount on any Creative Cloud product.