How to Download Photoshop CS5 for Free (2023 Version)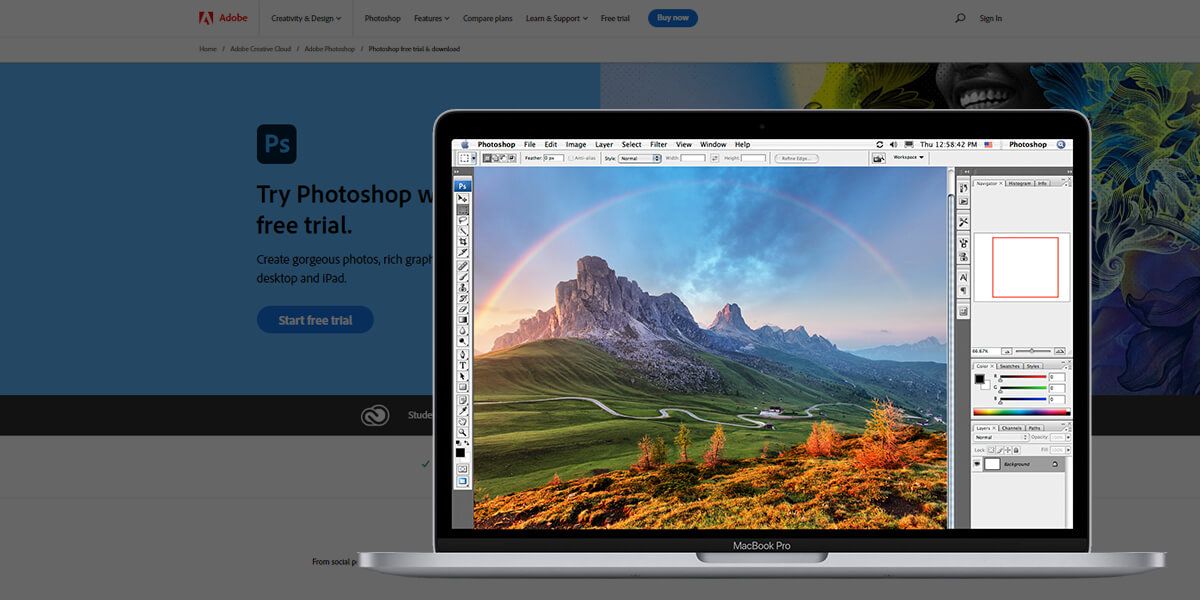 Adobe Photoshop is an all-purpose program, which is suitable for both personal and commercial use. Besides, it is quite popular in the gaming industry, advertising, cinematography, polygraphy, site building, and many other fields. With it, you can easily handle tasks of different complexity: from removing minor imperfections from photos to designing covers for glossy magazines and converting 3D video images.
However, the interest in Adobe Photoshop CS5 free download is fading every day, as it is gradually becoming inaccessible for users and there is no activation server for this version. So, most editors switch their attention to the most recent version of Ps, which costs $20.99/month. However, if your budget is restricted, read about the safest methods to download Photoshop CS5 described by WeEdit.Photos editors below.
Photoshop CS5 Main Features:
• 3D tool to work with AE

• Camera Raw for super-resolution

• Optimized and smooth workflow

• Portrait retouching features

• Upgraded Content Aware feature

• Pro-level HDR capabilities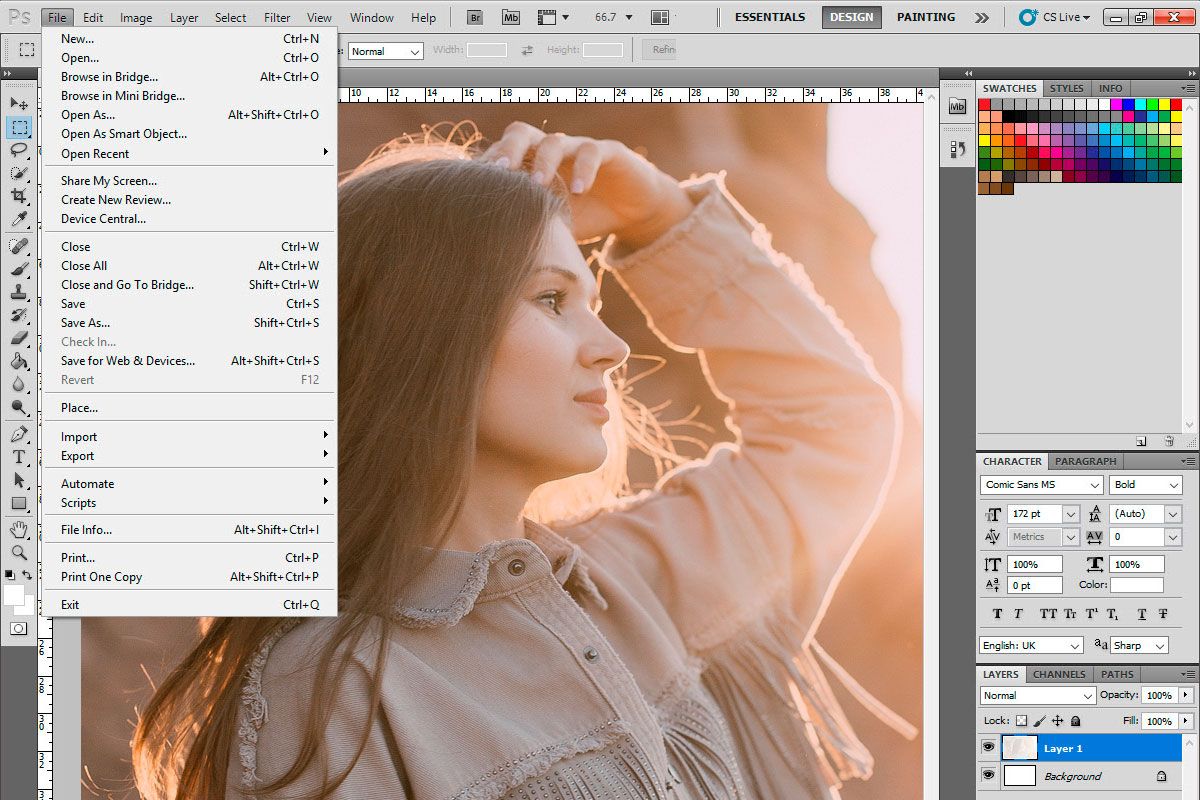 Way 1. Download a Free Trial to Try Program Capabilities
A trial version provides you with an opportunity to get free Photoshop. It allows testing the editor's functionality for 7 days without paying a dime. This period is enough to find out whether the program's toolkit can satisfy your image retouching needs.
Not only that, a trial version lets you compare the program with competitors and decide whether purchasing a subscription is a reasonable idea. Follow these intuitive steps to download Photoshop CS5 free trial.
1. Head to the official Adobe Photoshop website.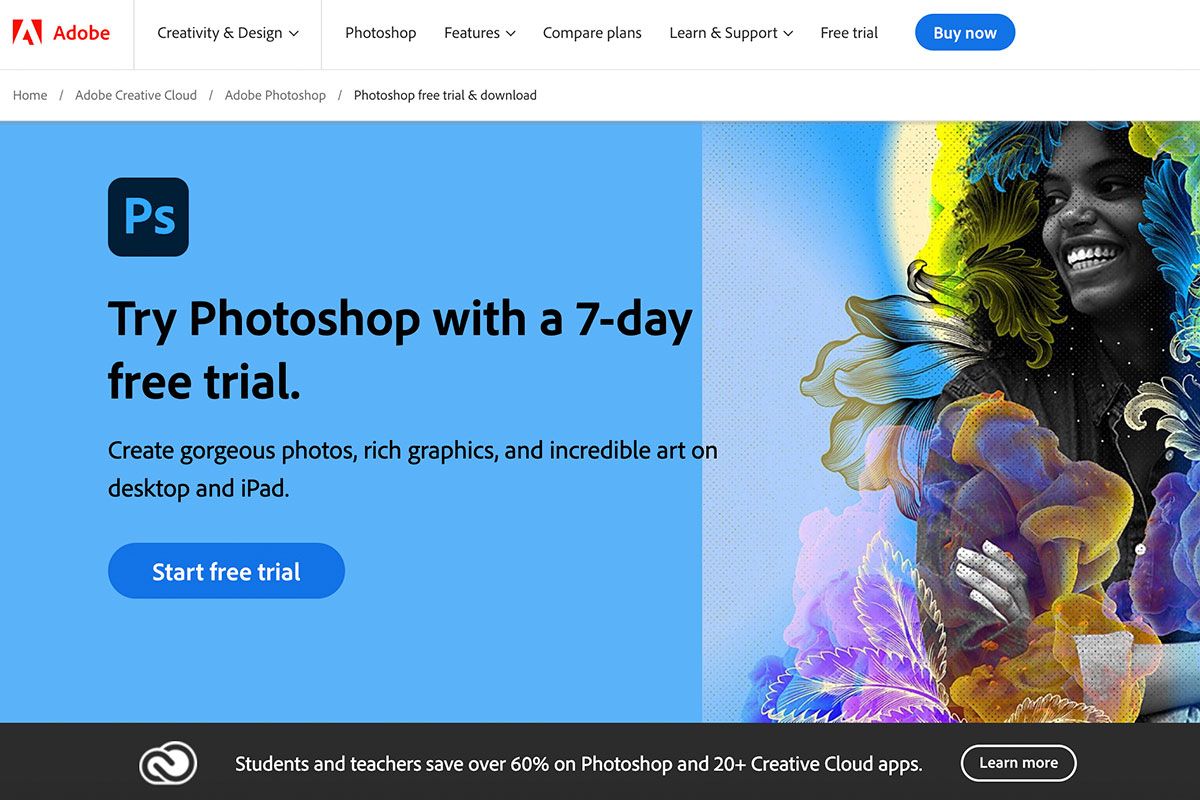 2. Find the "Start Free Trial" button at the upper edge of the page click it, and you will be redirected to the checkout page.
3. Choose one of four membership types: Individual, Student or Teacher, or Business and Team, and press "Continue."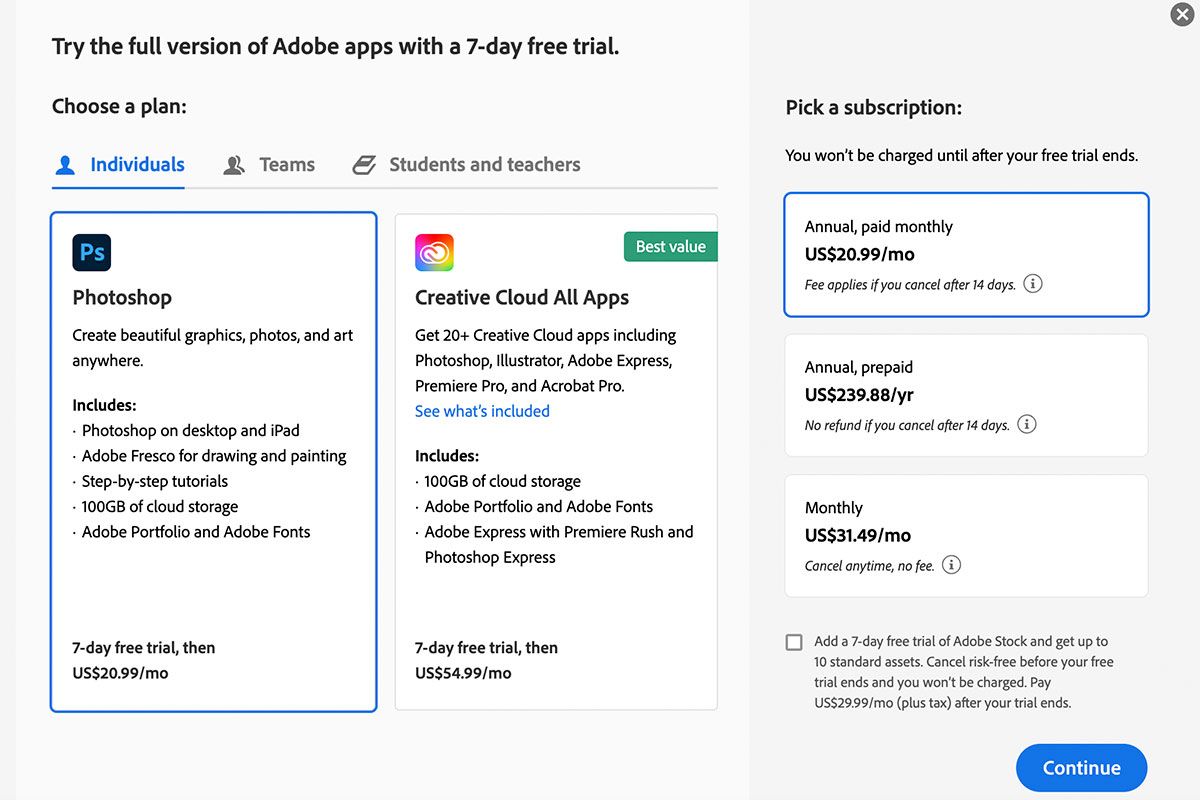 4. On the checkout page, you will see Photoshop plan options that depend on your previous choice. For example, individuals can purchase Photoshop single app, Photography Plan, and All Apps. Select the variant that works for you and hit "Continue".
5. Decide on a billing frequency. There are three methods of payment: monthly, yearly billed monthly, and annually billed upfront. Note that the monthly cost drops in that order. Select the required frequency and click "Continue". At this stage, you will see an offer to add an Adobe Stock subscription, which is a separate purchase. If this option does not interest you, simply uncheck it.
6. Provide your payment info. Yes, your card number is required to activate a trial period. Do not be afraid, no money will be taken from your account for a week and even later if you cancel the membership before the trial ends. Hit "Start Free Trial" at the bottom of the page to move to the next step.
7. Finished! Photoshop is distributed as a part of a desktop version of Adobe Creative Cloud, thus it will be automatically on your computer. Then you will only need to wait several minutes to try Photoshop Trial. Enjoy the complete functionality of the editor for the whole week without paying a dime and use the opportunity to realize your photo manipulation ideas  with ease.
Way 2. Use Photoshop Elements to Quickly Edit a Photo
Adobe Photoshop Elements offers an excellent selection of tools and features for processing images for both photographers and retouchers. A new structure of the interface, and more intuitive and convenient controls make the program a perfect option for users with any level of proficiency.
The basic functionality of the program allows cropping, enhancing images, and applying effects to an image. There are also features for adjusting lighting parameters, exposure, sharpness, and color balance. Intelligent smart correction tools will help you process your photo in automatic mode.
Way 3. Download a Mobile App for Editing with Smartphone or Tablet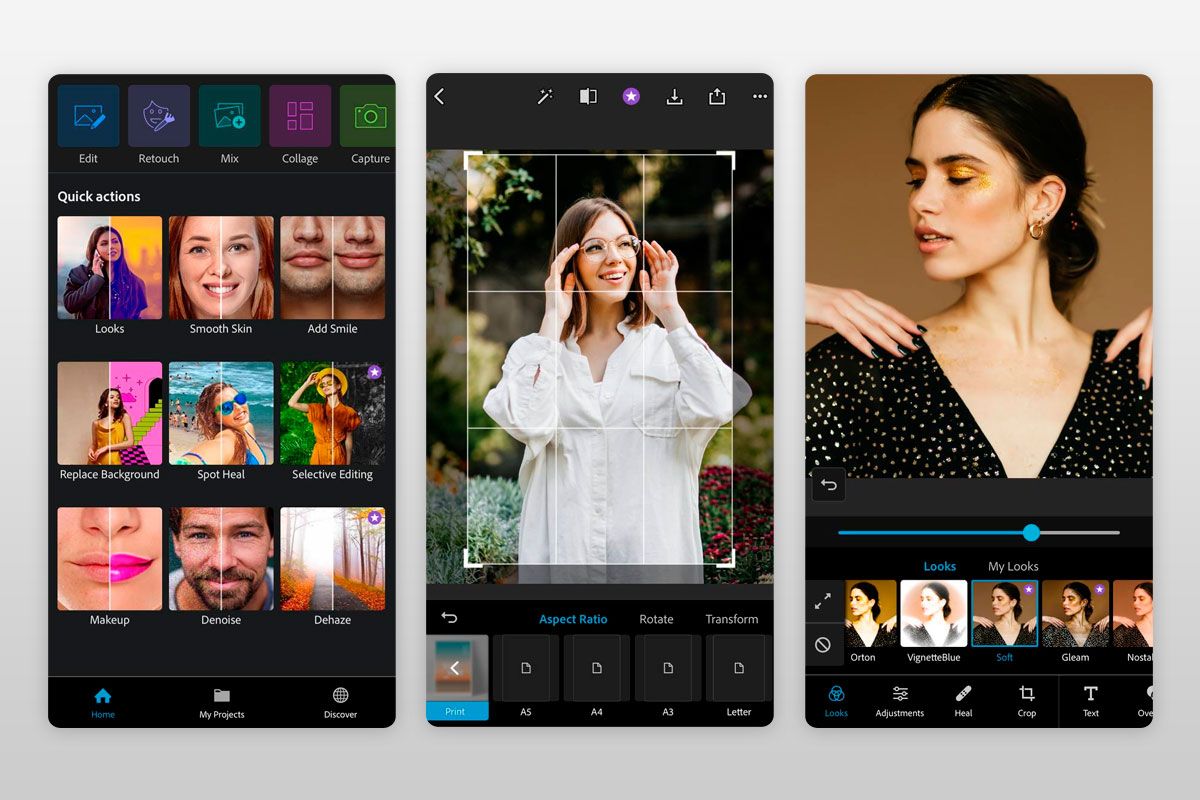 If you use a mobile phone or a tablet for photo editing, Photoshop Express mobile app for iOS and Android developed by Adobe, which works with your mobile device's camera roll, will come in handy. The app is designed for iPhone photography, and its toolkit allows performing quick editing operations on your smartphone. If you are looking for a handy app for enhancing your photos with filters, overlays, and various effects, Adobe Express is probably the most decent option. With it, performing such edits as changing opacity and tonal coloring, and editing exposure, shadows, brightness, and saturation is a quick and easy procedure.
The array of features and effects offered by Photoshop Express is really impressive. This photo editing app will come in handy when you need to customize your pictures by adding stickers, overlay, bokeh effects, etc. Besides, you can take advantage of Lock filters to enhance colors and images in a jiffy. With this tool, it is easy to create photo collages, and memes, and enhance pictures to share your bright moments on social media.
Free Similar Software
Since Photoshop CS5 free download is only possible as a trial for 7 days, many editors are looking for worthy alternatives to retouch and manipulate pictures. Below, I've rounded up the most popular free editors that offer advanced functionality, rich color palettes, and are compatible with multiple formats.
1. GIMP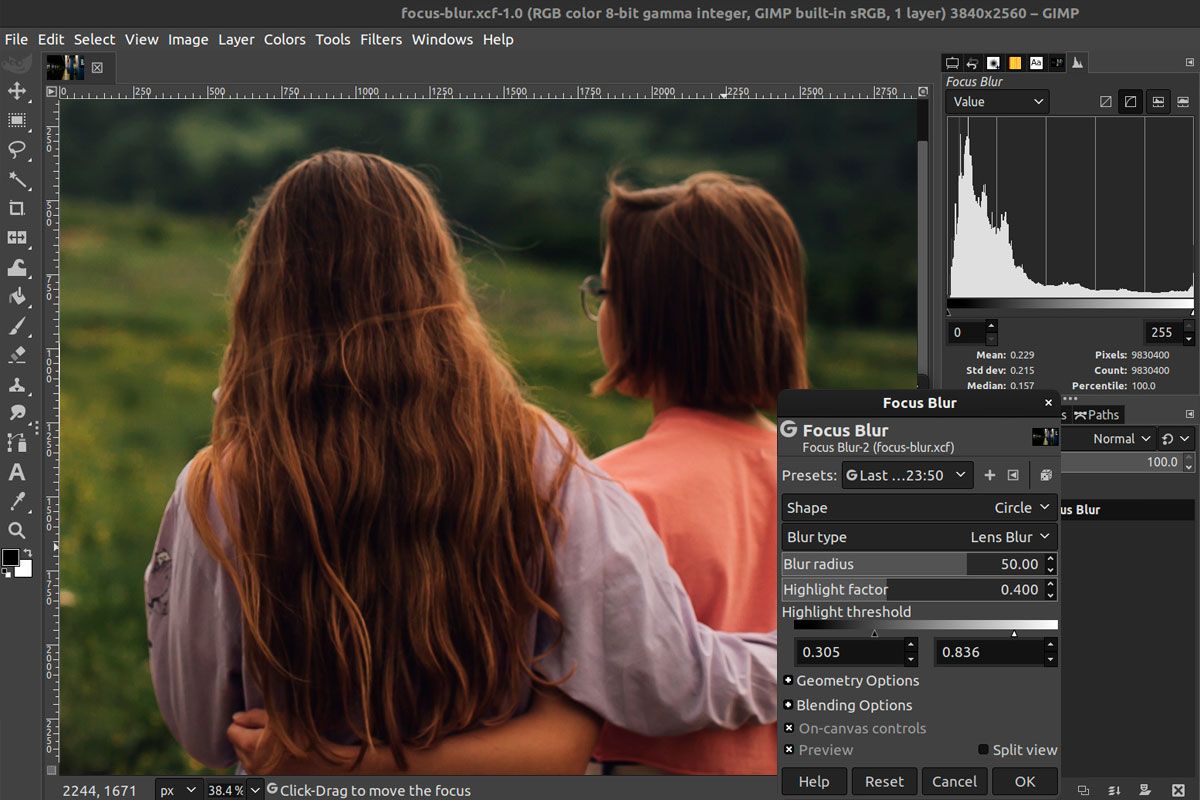 GIMP is a free photo editing software that boasts an extensive and powerful toolkit for creating stunning drawings, web design projects, as well as graphic design hassle-free. By the way, this program outperforms Photoshop in many aspects.
The editor is the most suitable solution for working with raster graphics. GIMP is convenient, upgradable, and simple, and these features allow the software to beat the competition. With an extensive selection of editing options, it is easy to turn your image into an eye-grabbing composition, delete undesired objects, craft beautiful collages and posters, and create drawings using graphic tablets like Wacom, Genius, and others. Furthermore, this software can help you build websites and process various scientific data (FITS, DICOM).
Available for: Linux, Windows, Mac
2. Photopea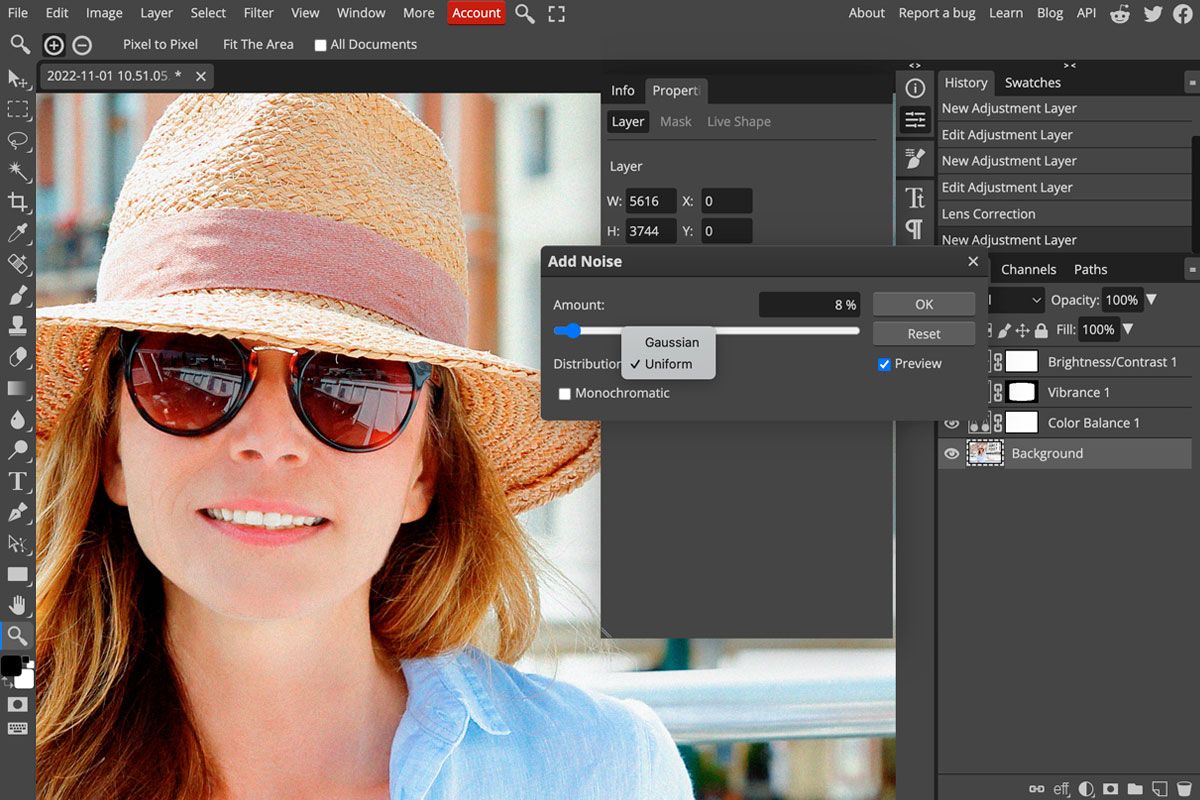 Photopea is a web-based photo editor designed to work with raster and vector graphics. Its basic toolkit allows performing simple editing operations like resizing pictures, whereas more sophisticated features will come in handy for designing webpages, drawing illustrations, processing pics, etc. Choose the platform to work with layer styles, masks, smart objects, text layers, etc.
Its support for the sRGB color space, with the 8-bit color depth, is a real advantage. I also like that it is possible to export image files using the sRGB color space.
Available for: Linux, Windows, Mac
3. PicMonkey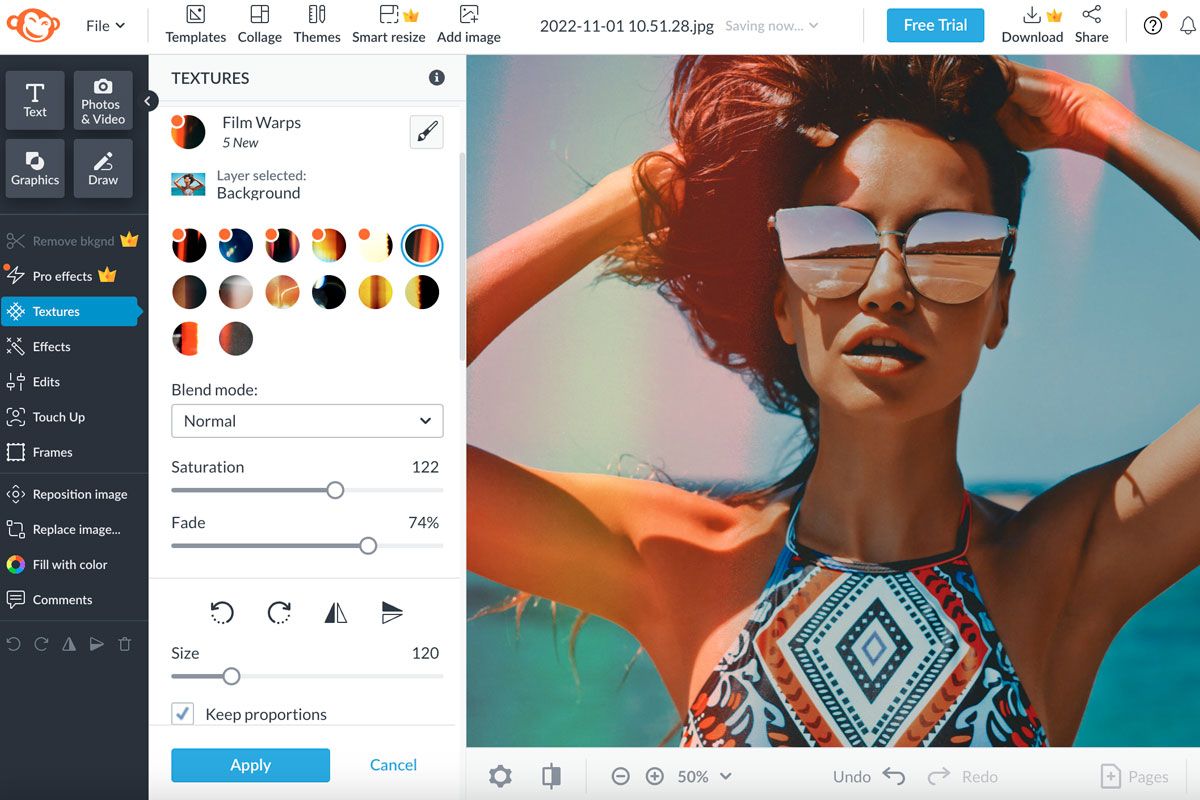 PicMonkey is an intuitive image editing platform that you can use at no cost. This a perfect solution for bloggers and Instagram photographers who do not only need to perform simple editing operations like enhancing colors with filters and effects but also to create templates for any type of project, as well as do basic designing.
Although the developers position PicMonkey as advanced software, it misses pro-level features, which is a real drawback for professionals. However, if you are just making strides in the photography business or just want to improve a pic for social media, this online editor hits the bill.
Available for: Linux, Windows, Mac
4. Krita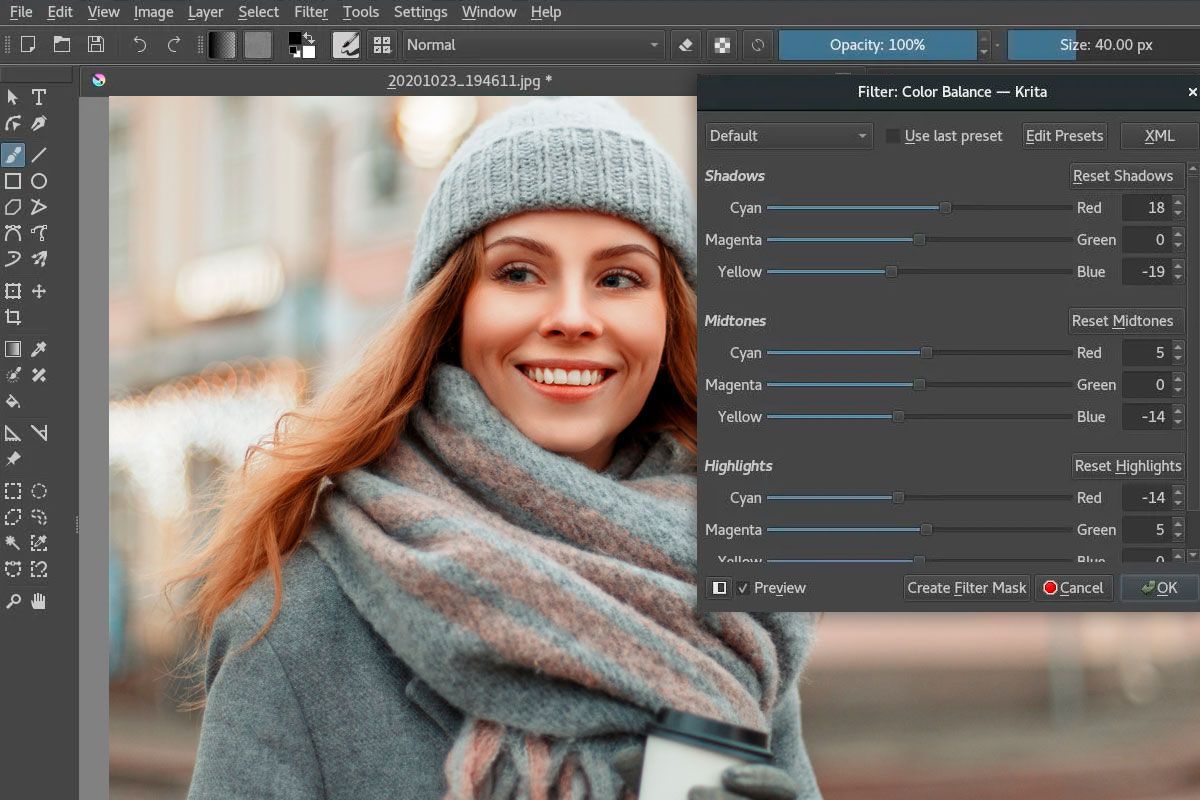 Krita is a multifunctional open-source tool for creating bitmap graphics. The program is designed for artists and photographers and, thanks to the abundance of learning materials, it is suitable for both professionals and novice illustrators.
The selection of available options is really impressive: users can manage layers, create brushes, apply filters and masks, select a palette based on various schemes, and much more. Such functionality brings it on par with popular graphics editors.
Available for: Linux, Windows, Mac
5. PhotoScape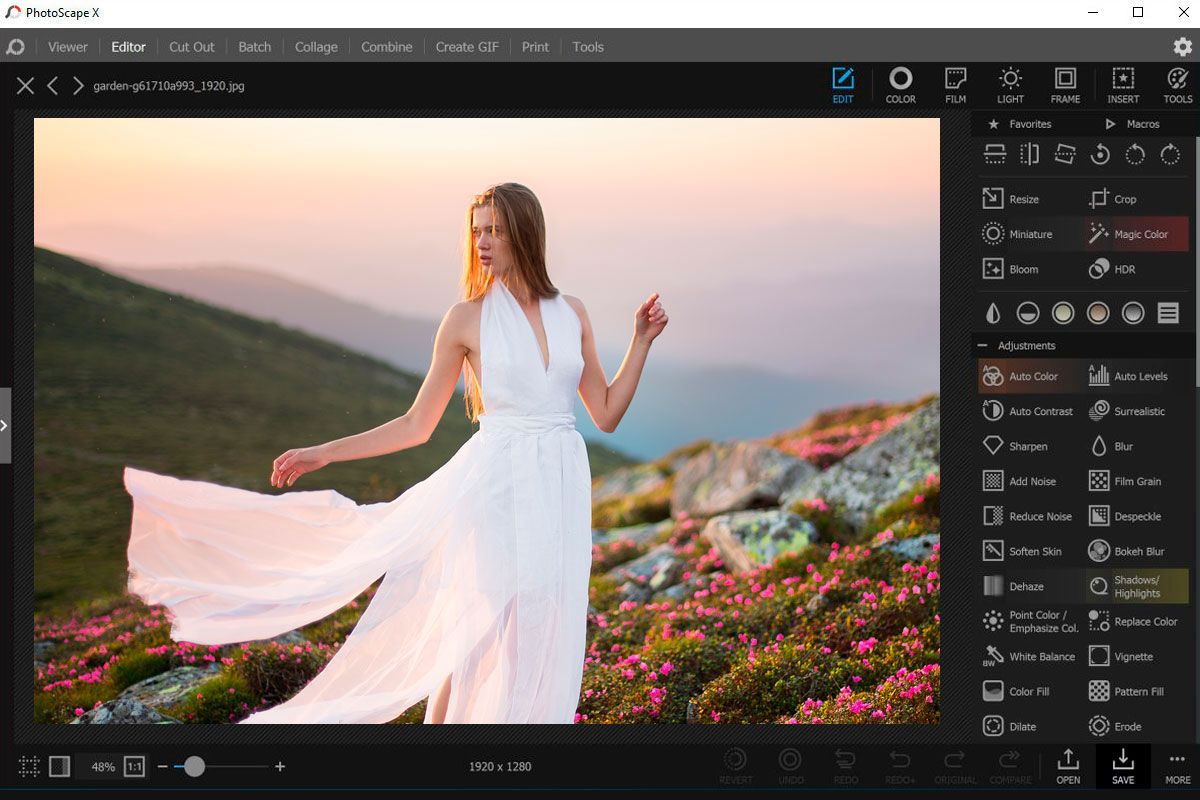 If Photoshop CS5 free download has not satisfied you, try Photoscape, which is a great Ps alternative. This program allows viewing images, editing graphics, bulk files processing, converting RAW files, and more. Choose from a variety of stunning filters like wind effects, blur, waves, granulation, and oil effect to enhance your drawings.
It also enables users to resize and crop images, as well as tweak such parameters as brightness, color saturation, white balance, mosaic mode, text printing, image smearing, contrast, and more. The program is ideal for those who need to enhance images before uploading them to online photo storage, websites, photo albums, and blogs.
Available for: Linux, Windows, Mac
F.A.Q.
Can I use Adobe Photoshop CS5 for free?
Yes, you can enjoy the free functionality of the latest version of Photoshop by getting the 7-day free trial. It comes with a comprehensive toolkit, which is also offered by a paid version of the program.
Is Adobe Photoshop CS5 update safe to install?
Experts in Adobe systems have developed this image editing software. So, there is no reason to fear that the program is infected with malware and viruses.
Can I purchase Photoshop CS5 by making a one-time payment?
The latest release of Photoshop is only available as a part of Adobe's Creative Cloud subscription package. The price for a monthly plan starts from $20.99. So, you need to pay for a subscription and renew it after expiration to enjoy all premium features offered by the editor.
Can students download Photoshop for free?
A 7-day free Creative Cloud All Apps plan is the most suitable option for students. It does not only provide a free trial of Photoshop but of other popular Adobe products like Illustrator, Lightroom, and Premiere Pro. 100GB of cloud storage is also a bonus.
Can I keep Creative Cloud docs locally?
All Creative Cloud docs are kept in a local backup folder. If you are struggling to find this folder on your computer, use Creative Cloud Assets to export your files online. Create a new folder on your PC and keep your files there.