Adobe Premiere Pro Free Download (2023 Version)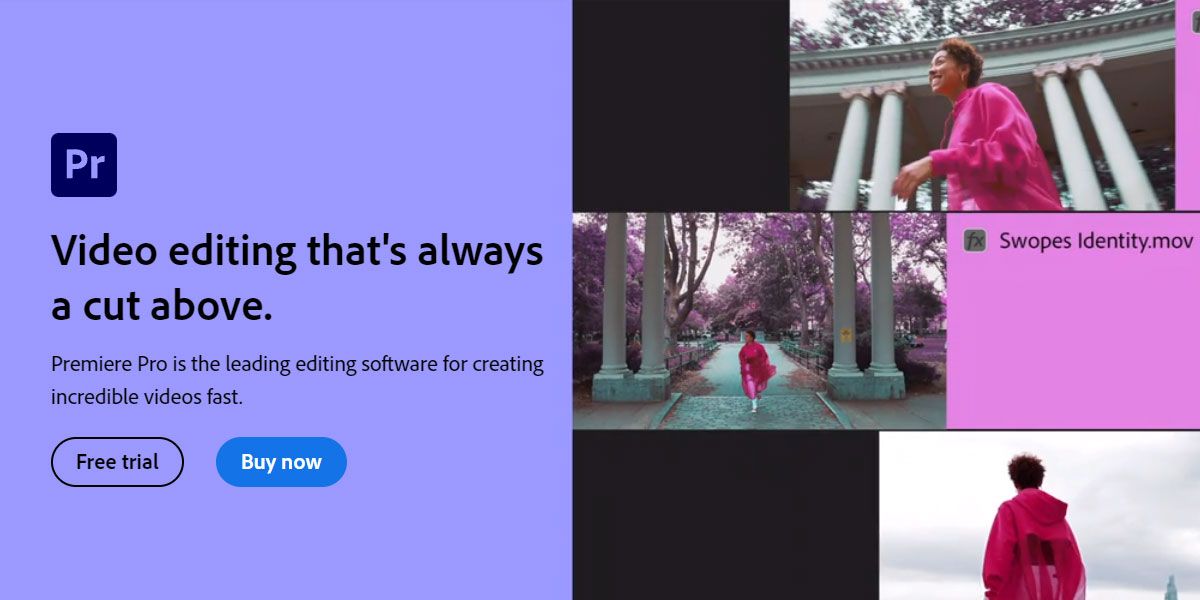 Most video editing specialists choose Premiere Pro as their main tool for merging videos, adding effects and creating modern transitions. The free version of Adobe Premiere Pro contains all the necessary tools for color correction, noise reduction, adding titles or other pop-up icons for quick navigation, which is especially useful for bloggers.
Whether you edit just several videos a year, or just want to edit your wedding footage, you can rely on specialized services to save time and money. However, if video editing is your main source of income, you can purchase the software for $19.99/month, or use Adobe Premiere Pro free of charge.
Premiere Pro Main Features:
• Amazing variety of transitions

• Advanced color correction tools

• Supports plugins and presets

• Animated graphics templates

• Tight integration with After Effects

• Over 10K tutorials for novices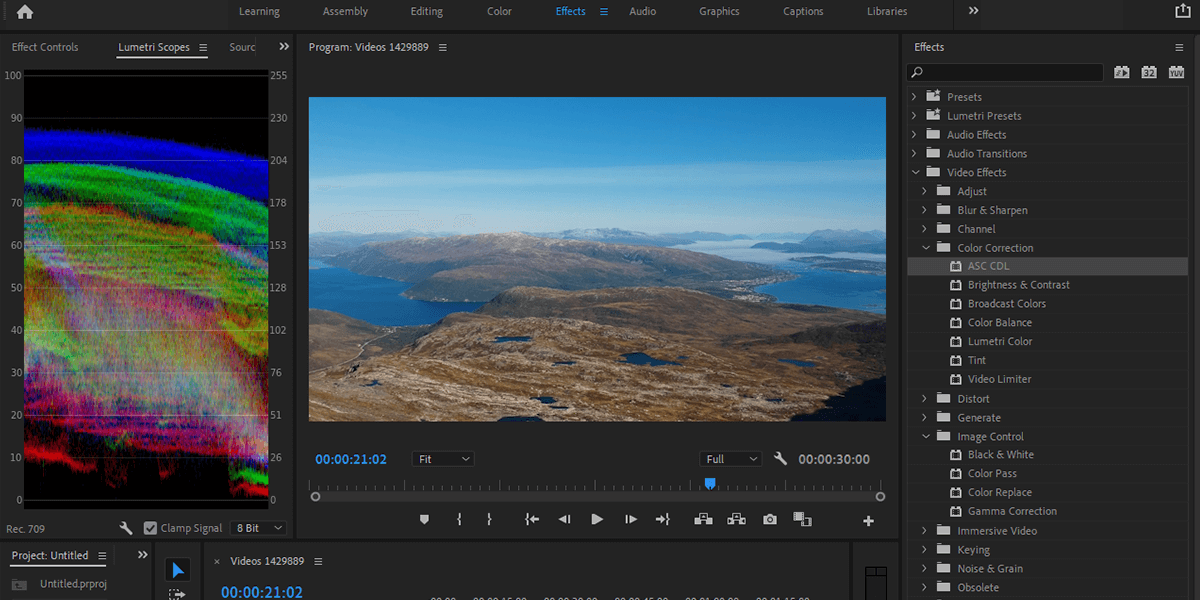 Way 1. Download a Premiere Pro Free Trial
The easiest way to test the features of Premiere Pro without any restrictions is to download a trial version. All new users can test the program free of charge for 7 days, even if they have previously downloaded Photoshop free using this method. In addition, along with Premiere Pro free version, you will have access to cloud services and can take advantage of the tight integration with other Adobe applications.
1. In order to get a free Adobe Premiere Pro version, visit the official website and register if you don't have an account.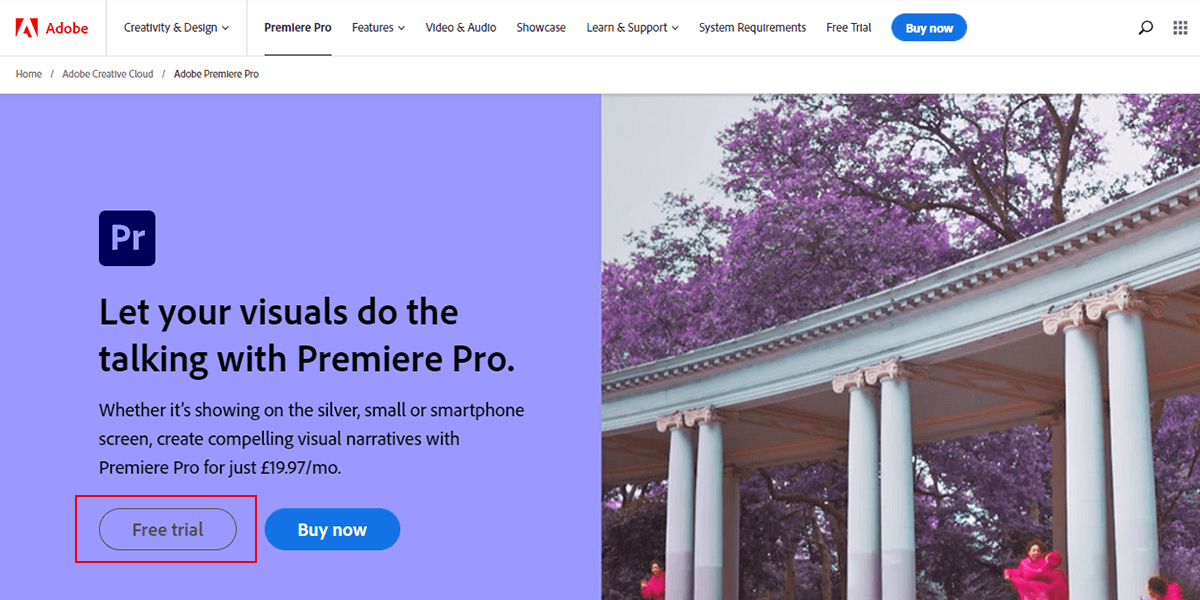 2. When you are on the main page, click on the "Free Trial" button. Then choose one of the two available plans. You can get a trial for Premiere Pro only or for all apps in the Creative Cloud All Apps pack.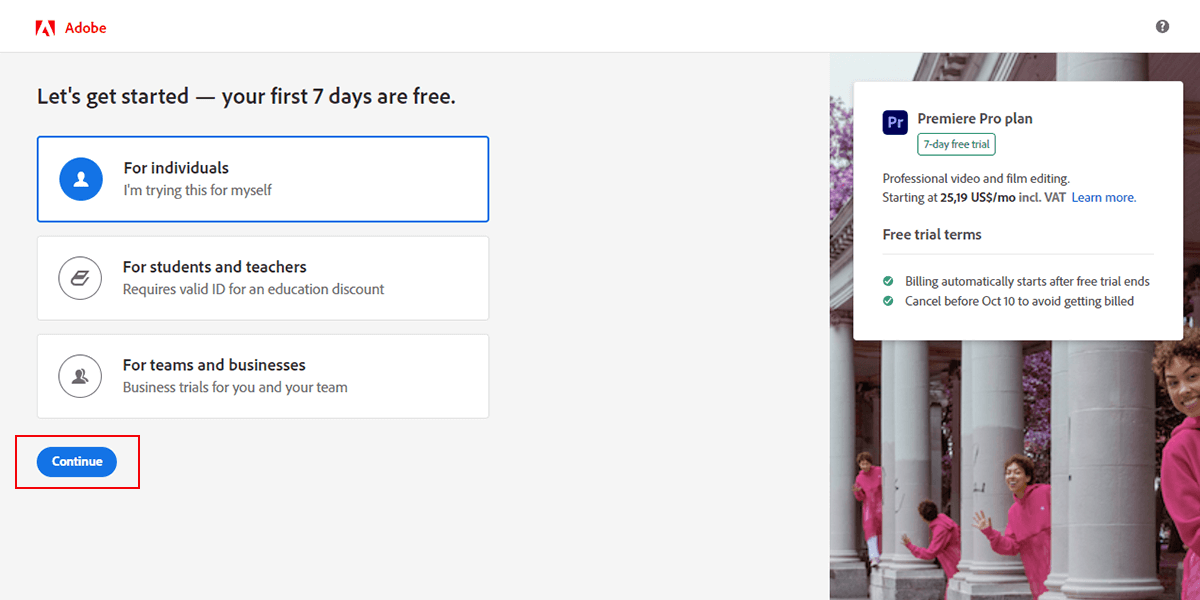 3. Also, look for plans for teachers and students, for business or personal use. When the launcher download process is completed, log in to it and wait till the download and installation of the program finish.
4. From the moment you download and open the program, you can use Premiere Pro free of charge.
Way 2. Download a Premiere Rush App
If video editing is not your main occupation and you want to perform tasks on the go or just from your iPad, you can download Adobe Premiere mobile app (Rush version) and use it on your device. Although this version has reduced functionality, you can still perform simple editing and even use modern transitions. Moreover, the mobile version doesn't have a limited trial period. You can use it for free as long as you want.
1. Go to the App Store or Google Play, depending on the OS installed on your device.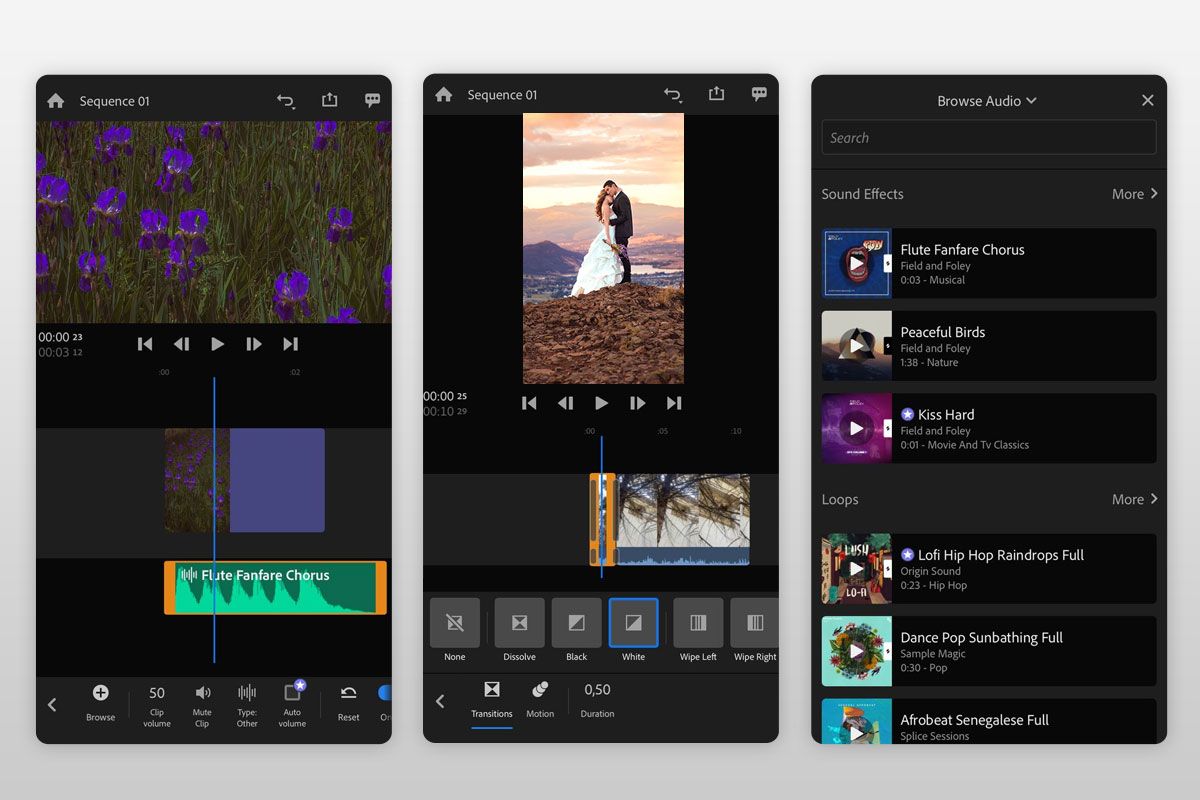 2. In the search field, write the full name of the program or just use key phrases like Adobe.
3. Install the application, log in with your Adobe ID, and enjoy the functionality of the app.
Free Similar Software
While testing Premiere Pro free version, you may understand that the program is too complicated for you. Or, the trial period may expire and you don't feel like paying for the function. No matter what the problem is, you can choose an efficient alternative. There are absolutely free options as well as programs with a long trial period.
1. HitFilm Express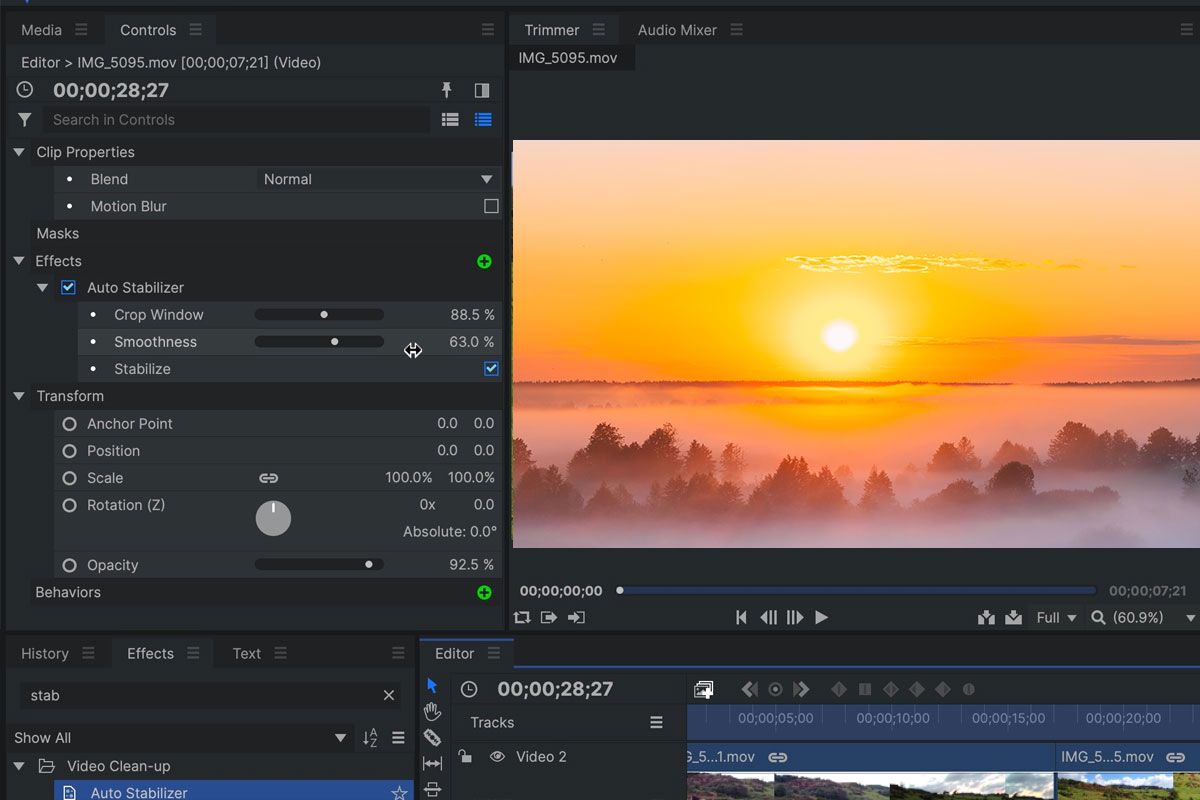 HitFilm Express comes with a complete editing suite that can be used to work with filters and special effects, as well as a set of tools for 2D and 3D compositing. Among the main tools similar to those in Premiere Pro, you will find layers and masking, compositing instruments, keying for green screen effects, and 360-degree video editing options.
As for unique features, HitFilm Express offers several interface models such as Audio, Colorist, Compositing, etc. In other words, you can rearrange windows for your current work.
Available for: Mac OS
2. Shotcut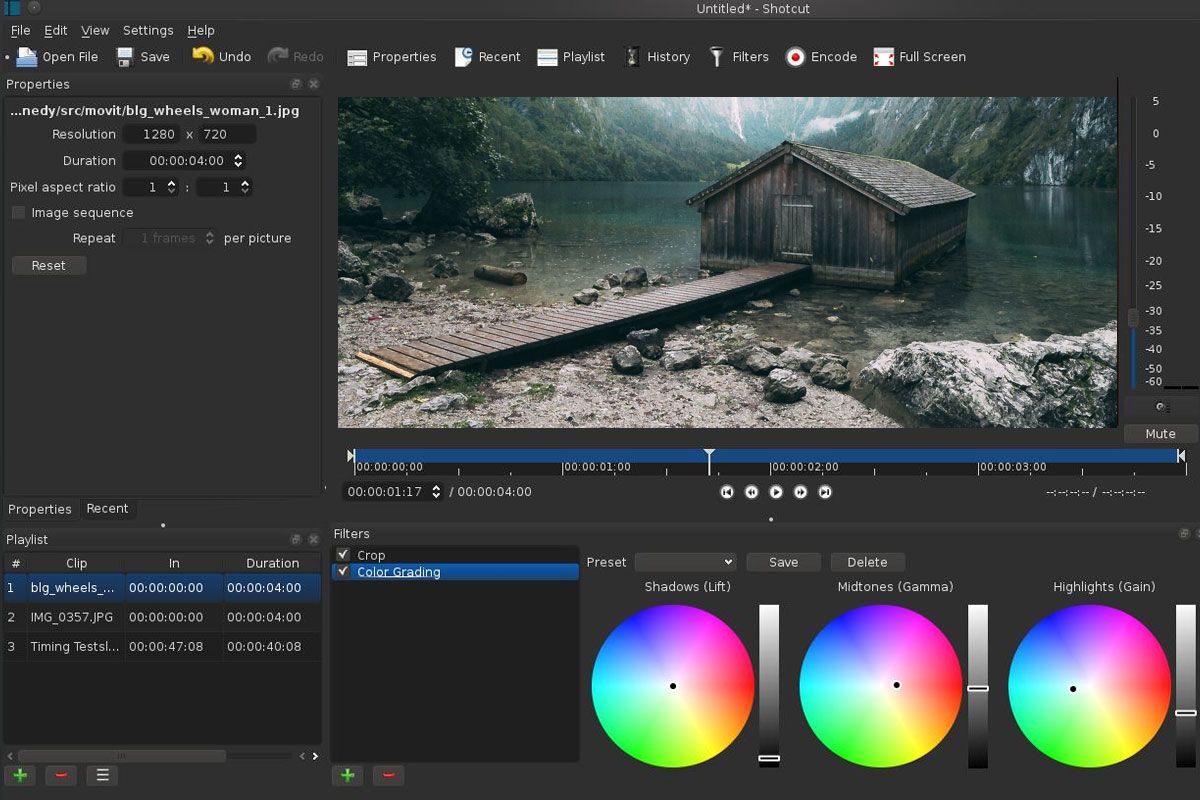 Shotcut is a completely free, open-source, highly customizable video editor. The interface is neat and has a minimum number of tools. This is particularly great for beginners.
You can work with Full HD and even 4K footage and use an unlimited number of video and audio tracks in your work. As for the effects, here they are presented in the form of various filters. Using them, you can improve lighting and colors. However, it isn't very convenient because you need to try every filter to understand how it works. You can also add a green background or apply an old film effect to your videos. The collection of transitions includes several effects – fading, flipping, etc.
Available for: Win / Mac / Linux
3. iMovie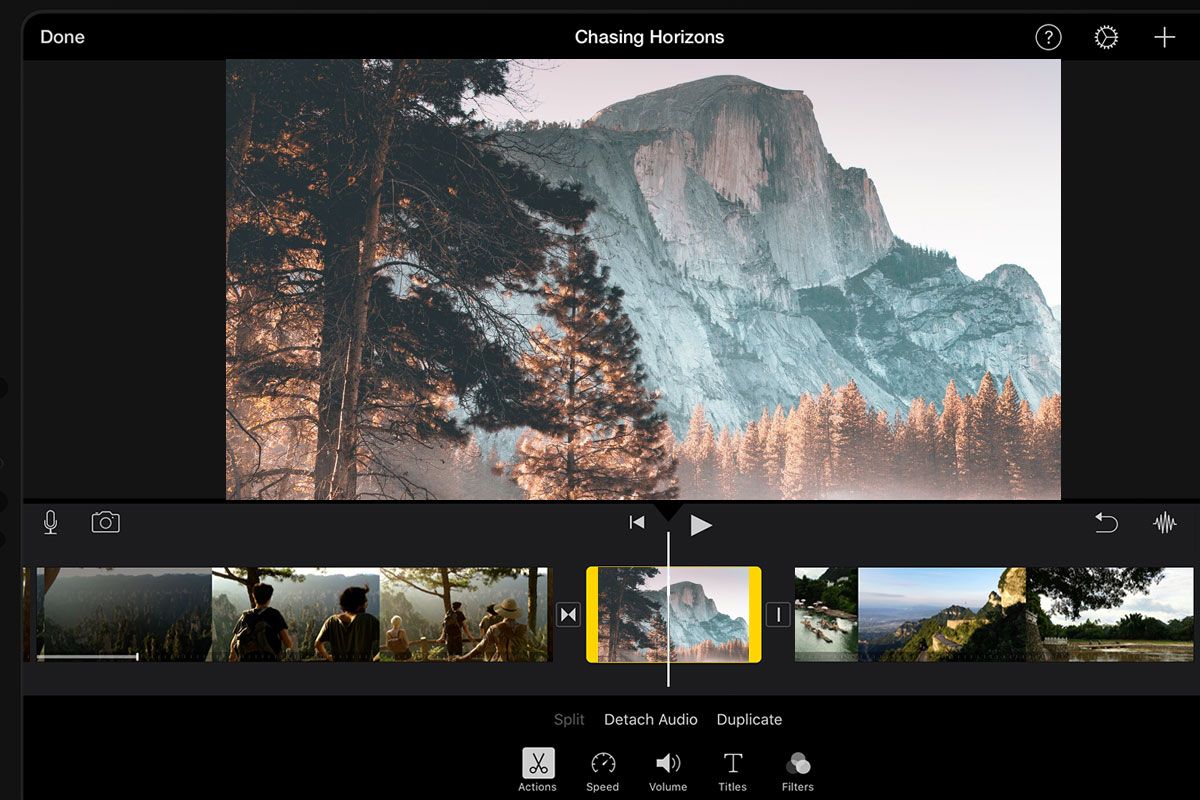 Although iMovie is compatible with Mac devices only, many people like its powerful functionality. There's 4K and HEVC support, powerful storyboard tools, and dozens of movie templates. The bragging point of this Premiere Pro free alternative is its green screen feature. It is automatic and extremely efficient. You also get access to the picture-in-picture (PiP) feature, which is limited to one embedded image.
The software gas several popular filters, including X-ray, Duo-Tone and Sci-Fi, as well as several black-and-white and retro images. As for the titles, many of them are animated, and you can easily change the font, size, and alignment. You even receive a good old Star Wars scrolling text effect.
Available for: Mac OS
F.A.Q.
What happens when a free trial period expires?
Once a trial period is over, you are immediately switched to a paid subscription. You will be billed in accordance with the payment method you selected when registering your Adobe ID.
What should I do if I didn't cancel my subscription and money was withdrawn from my card?
If you didn't cancel your subscription before Premiere Pro free trial period ends, you should get in touch with technical support and describe your problem. After reviewing your application, your funds will be returned to your card. The maximum refund period is 14 days after paying for the subscription. However, don't rush to create new accounts, as they will be blocked.
Will I receive updates during a free trial period?
Yes, if it happens that you sign up for a Premiere Pro free trial version when the update is released – you will automatically receive it, without any additional payments.
Are there any import or export restrictions in a trial version?
No, Adobe does not limit the program's capabilities, so you can use it to the fullest to edit long videos in any format, in 8K or even better quality.
How much does a subscription cost?
As of today, Adobe offers 2 methods to get Adobe Premiere Pro – the single plan for $20.99/month and the Creative Cloud All Apps plan for $54.99/month. The latter is a good option if you want to add complex, visual effects to your videos (which is possible in Adobe After Effect) or if you want to mix audio in high quality in Adobe Audition.