How to Download Photoshop 7.0 For Free (2023 Version)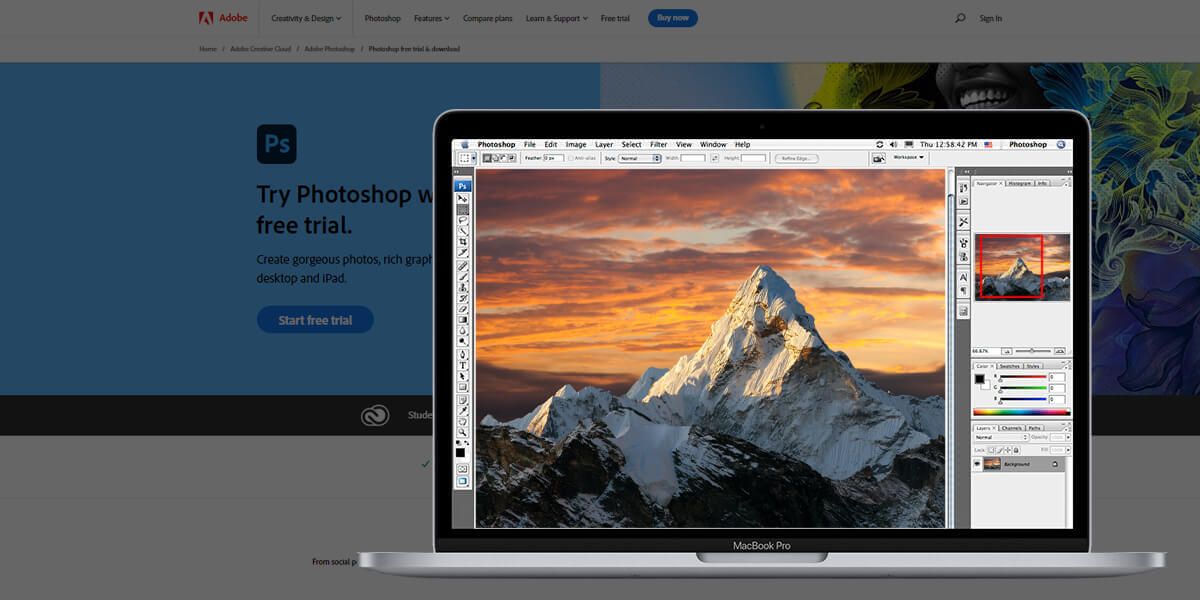 Adobe Photoshop 7.0 is an outdated version of a popular product that allows you to create, edit, manipulate, and maintain images for both print and web publishing purposes. It has everything you need for basic editing in its arsenal. It is not a strong and full-featured modern program, but it can satisfy the needs of most users.
Legal use of Photoshop 7.0 is currently not possible as Adobe no longer releases or supports this program. Alternatively, you can get the latest version of Photoshop for $20.99 per month.
• Improved image packages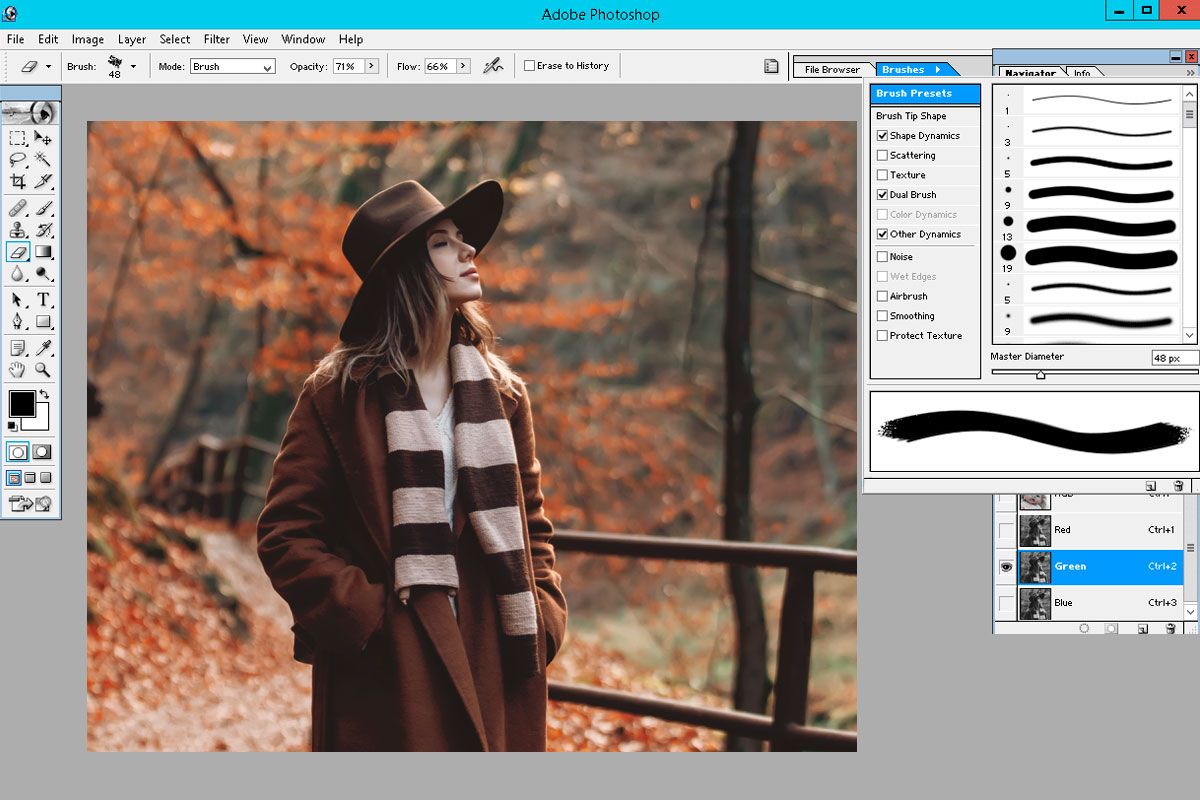 #1 Way to Download Photoshop 7.0 for Free: Install a Trial Version
If you managed to download Adobe Photoshop 7.0 free, then, unfortunately, you still won't be able to work in it since Adobe no longer supports this product. However, you can benefit from a free trial of the latest version of Photoshop. The set of its functions and tools is no different from the paid version, it's all about the time limit – it will be available to you only for 7 days. The installation process of the program takes some time, but everything happens automatically, all that is needed from you is just a couple of clicks. Below I have described in detail the process of installing the software:
1. Visit the official Adobe Photoshop Free Trial page to make everything legal. Any other way to do so is not legal.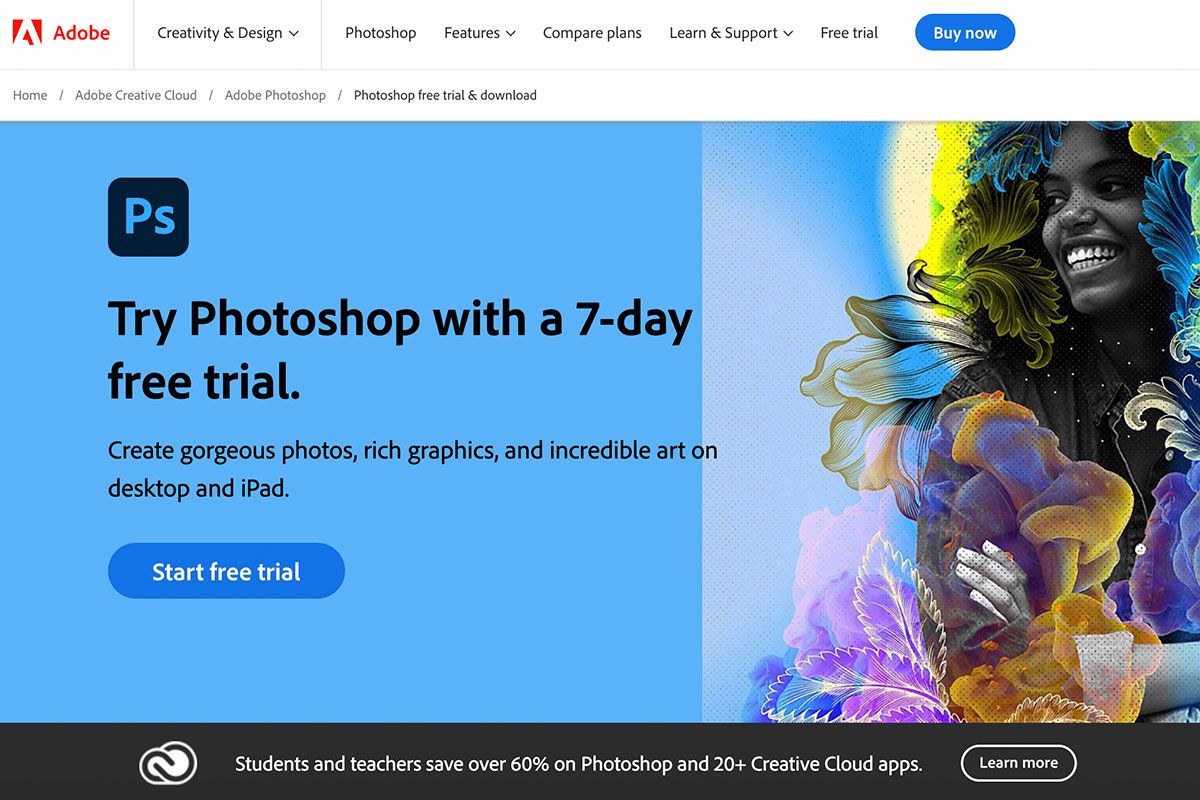 2. Find the "Start Free Trial" button at the top of the page and click. Next, you will be taken to the checkout page.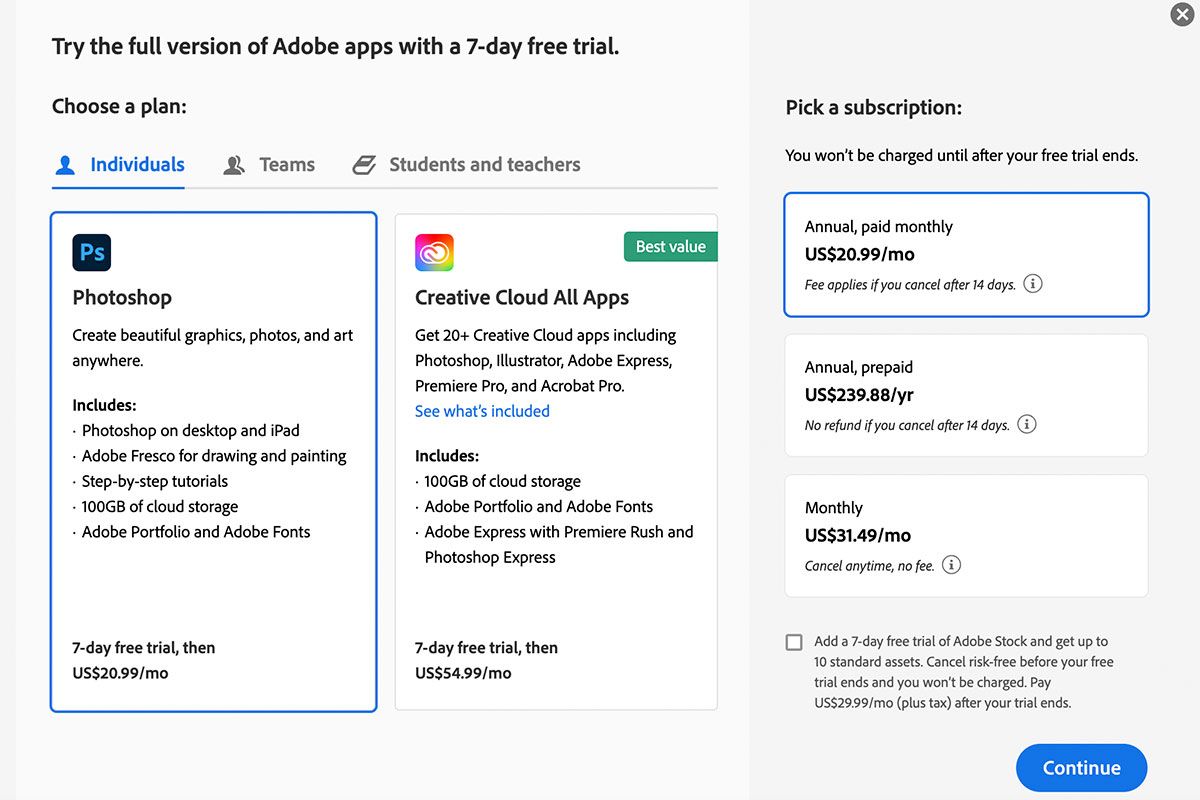 3. Choose the suitable membership option among individual, student or teacher, or business and team. After choosing click "Continue."
4. Based on the modality you've selected, you'll see Photoshop plan options on the checkout page. If you selected individual earlier, at this point you can choose between Photoshop single app, Photography Plan, and All Apps. Click "Continue" when the selection is made.
5. Next, you need to select a payment option. It can be monthly billing, monthly annual billing, and one-time payment for a year. In each of the three options, the monthly cost varies downwards in the order shown. After selecting the appropriate one, click "Continue".
6. At this point, you will have the option to purchase an Adobe Stock subscription by paying for it separately. This step can be skipped.
7. Next, you need to enter your payment details to activate the trial version. You cannot skip this step. Don't worry, you won't be charged any money during the trial period. To avoid being charged later, you must cancel your subscription before the end of the trial period. Find the "start free trial" button at the bottom of the page and click.
8. Everything worked out! Now, when you download Adobe Creative Cloud on your computer, you'll get Photoshop automatically installed as well. Please wait a moment while your Photoshop trial is activated. Now you can enjoy a whole week of full and free access to the entire package of functions and tools and realize all your photo manipulation ideas.
#2 Way to Download Photoshop CS3 for Free: Install a Mobile App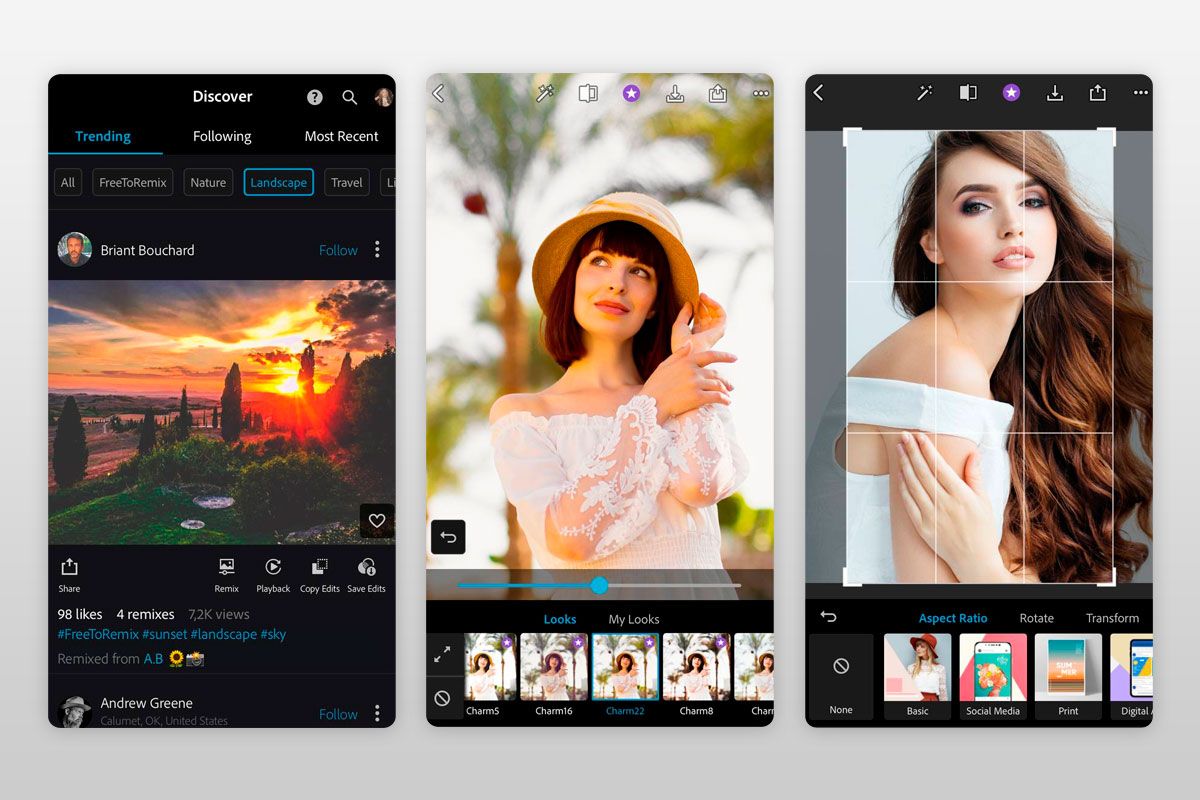 If you prefer your smartphone or tablet for photo editing, then take a closer look at Photoshop Express. This app is compatible with both iOS and Android and interacts with your smartphone's camera. With it, you can quickly and effortlessly enhance and decorate your pictures, as the app is a great tool for iPhone photography. It has quick actions in its arsenal, such as trending filters and overlays, as well as various effects for lettering and light. In addition to the above, you will have access to settings for transparency, tint, exposure, saturation, and light correction.
I really like that there is a rich selection of templates that can be used to enhance photos with just one click. This makes it possible to take eye-catching pictures for your social networks directly from your smartphone quickly and without the need for Adobe Photoshop 7.0 download. What's more, Photoshop Express is also capable of basic image retouching like red-eye removal and skin enhancement on your iPad or iPhone. In the set of filters, you can also find those that can change the colors and light of your photo or make it B&W, for example. For deeper editing, importing projects into Photoshop and Lightroom is also available.
The big advantage is that this service for smartphones is also free. However, it also has a paid version, richer in various functions and effects. RAW file processing, Advanced Healing tool, Replace Eye, various Overlays, and more are available to you in the paid version.
Free and Efficient Alternatives
However, Photoshop is not the only cool imaging software available today. Now it's not a problem to choose the suitable photo editing software for photographers, which will not be inferior to Photoshop in terms of the feature set, while not hitting your wallet and not requiring complex mastering of the program. Some of them are more focused on basic image processing and others are more graphic design-centric, but some combine both properly. Check out the list of the best free Photoshop alternatives to find the one that's right for you.
1. GIMP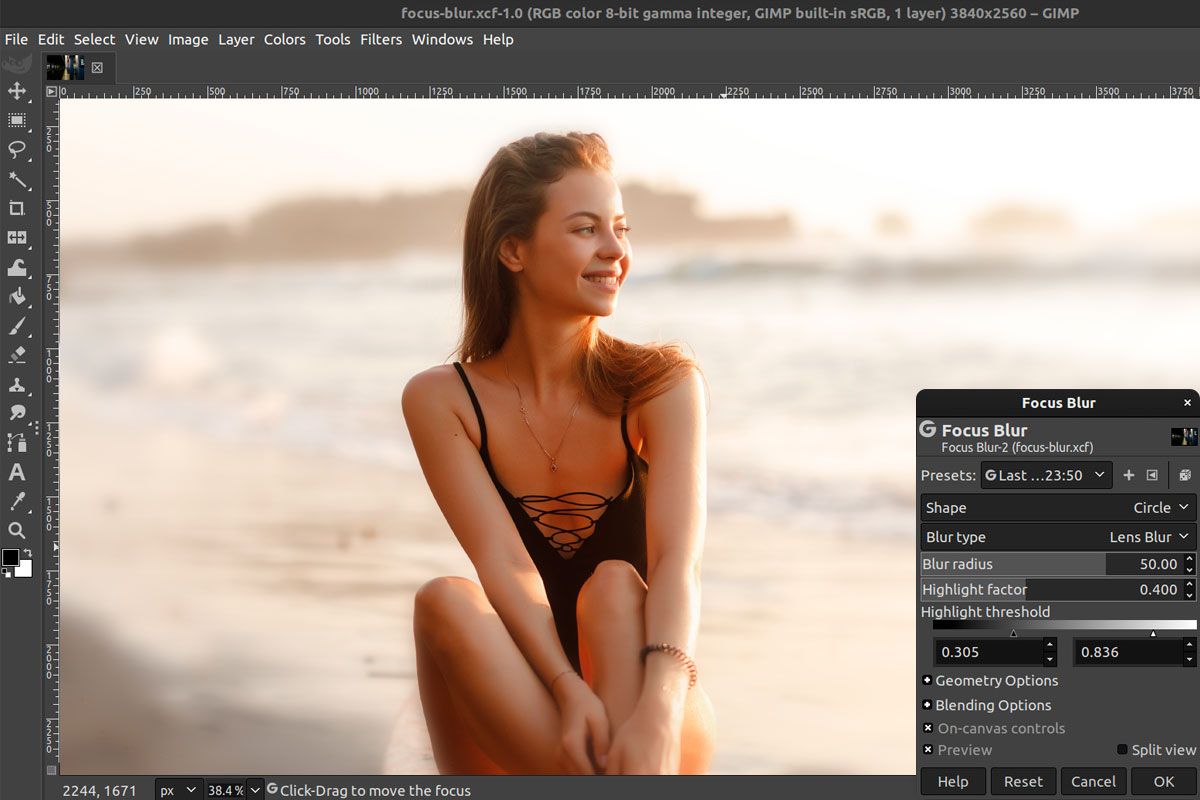 GIMP is a cool full-featured product that can meet the demands of graphic design professionals, illustration artists, and photographers alike. It provides everything you need for deep photo retouching, including restoring functions. It also comes with a decent basic set of features that let you crop images, remove noise, make gradients, correct colors, and apply filters. Experienced pros will also find it useful – Bezier curves, animation, and layer masks to name a few.
An advanced set of features for pro-grade photo manipulation is available here for free, unlike Photoshop. The GIMP UI is a bit clunky and confusing, but you can completely customize it to your liking. It is compatible with most common formats, GIF, JPEG, PNG, and TIFF, no different from premium software. What's more, PSD files are also available to you here, however, GIMP may not recognize all layers.
Available for: GNU/Linux, macOS, Windows
2. Pixlr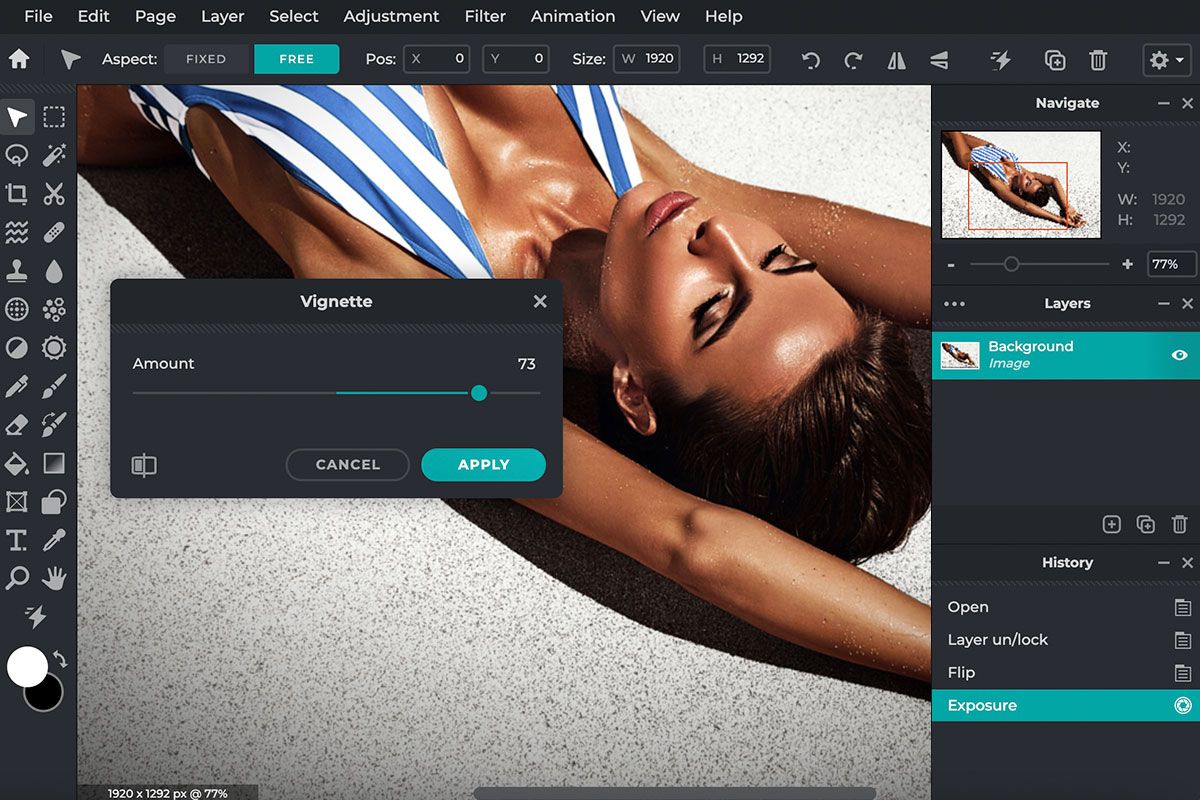 The hallmark of Pixlr is that it is a completely web-based service. Freeing you from Adobe Photoshop 7.0 free download, it offers a basic set of tools for beautifying your pictures – frames, vignetting, light, contrast, and saturation adjustments. It is often chosen as a photo editor for Android and iOS for its advanced editing features available on the go. If you don't want to waste space on your PC installing software, then Pixlr is the perfect option.
Similar to Photoshop Elements, its interface is user-friendly and easy to understand. What makes it stand out from other online editors is its support for layers. A big advantage is also cloud storage for your projects. I also like its smart tools that automate repetitive tasks. However, keep in mind that you need to have a constant and reliable internet connection to use Pixlr.
Available for: Web, iOS, Android
3. PicMonkey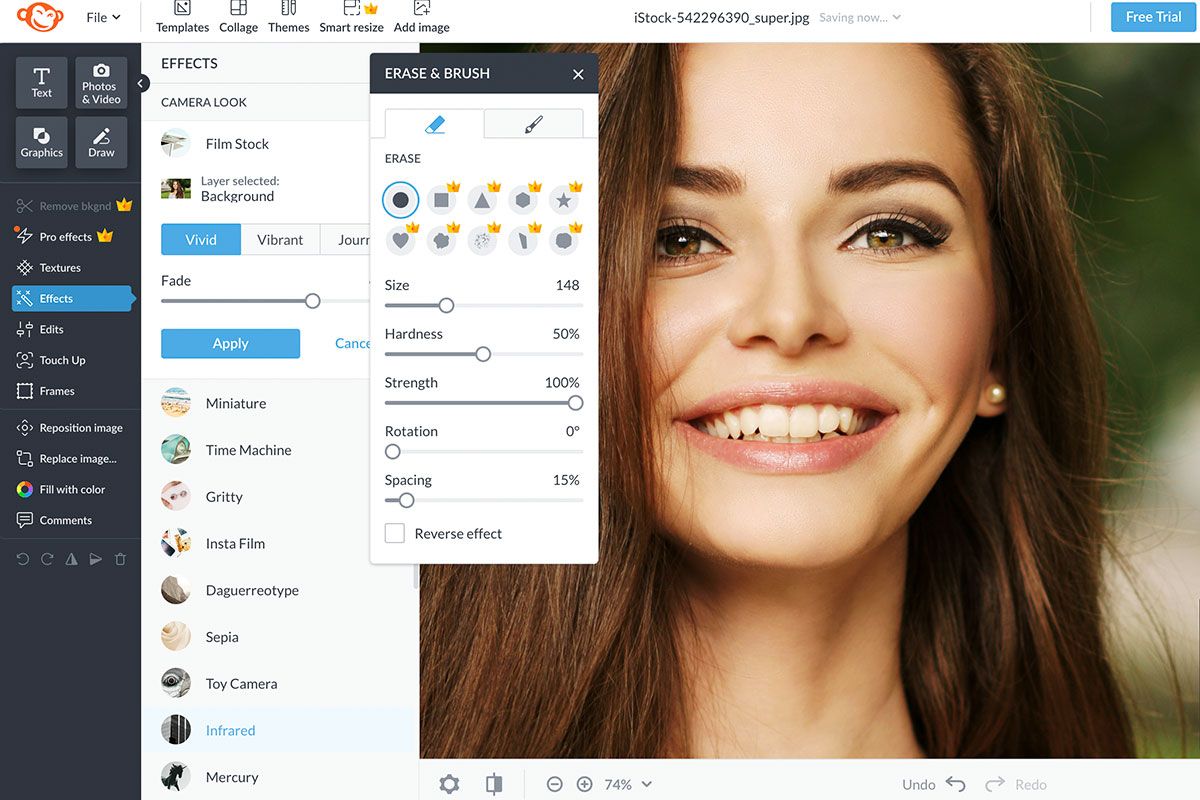 As an online enhancement tool, PicMonkey is also available from your smartphone through a mobile-optimized app. It has everything you need to create simple but cute graphic assets and trendy images that will look great on covers, and social media feed.
A basic set of photo enhancement features lets you adjust exposure, crop and resize images, and more. It also boasts decent face-retouching functionality. You can quickly and seamlessly remove redness from the face, smooth out wrinkles, correct the tone of the face, and even make up the lips and eyes.
Available for: Web, iOS, Android
4. Photopea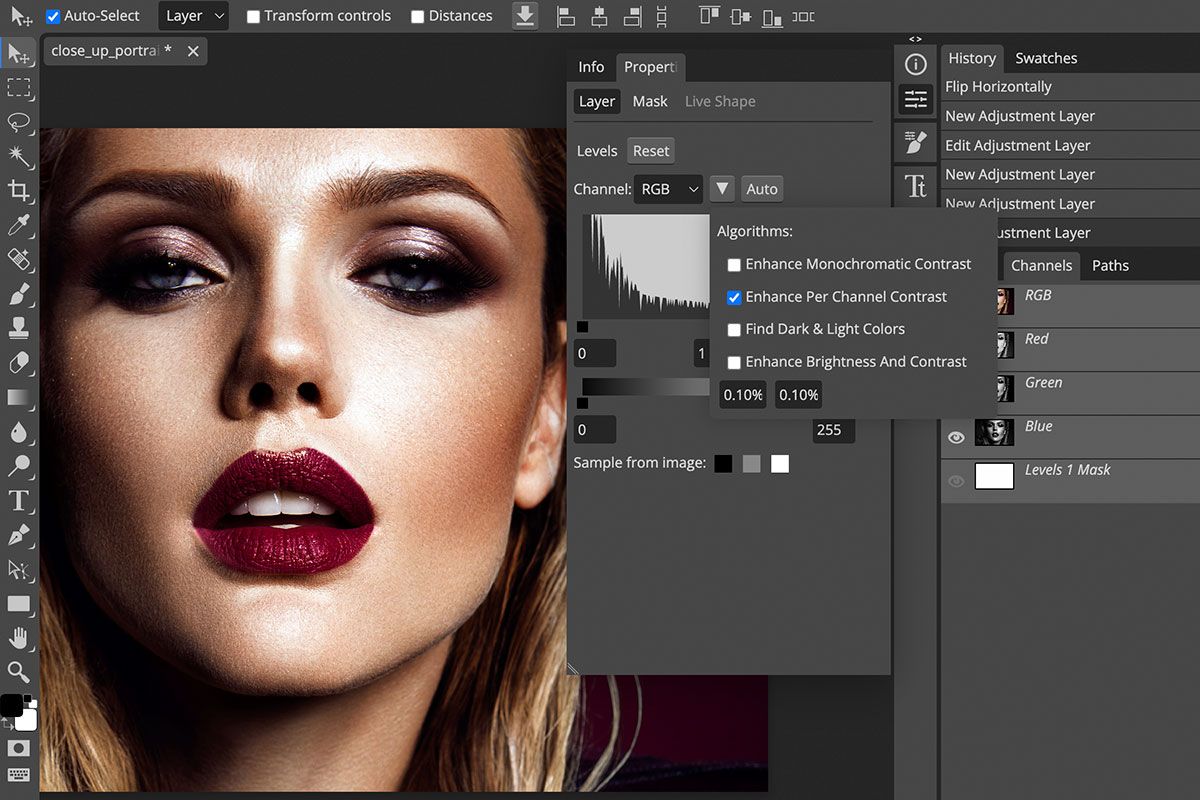 Photopea is another powerful tool that can free you from Adobe Photoshop 7.0 download. This web image editor offers work with RAW files but is still a bit inferior to Camera RAW and Lightroom. To enjoy the latest version of PhotoPea, you need to sign up. However, it's a simple process – first go to the homepage, click on 'New Project', and get to work. Its interface is very similar to Photoshop – you will find the main tools and functions in a column next to the work plane, and you are unlikely to get lost in them if you have ever used Photoshop before.
The user experience is incredibly smooth and hassle-free, especially considering it's an online platform. You can also come in handy with eye-catching templates designed specifically for social networks. Photopea also offers a rich selection of creative commons images and caption overlays available for customization. Filters, text decoration, cropping, resizing – these and many other features of Photoshop are available to you here for free.
Available for: Web
5. Photo Pos Pro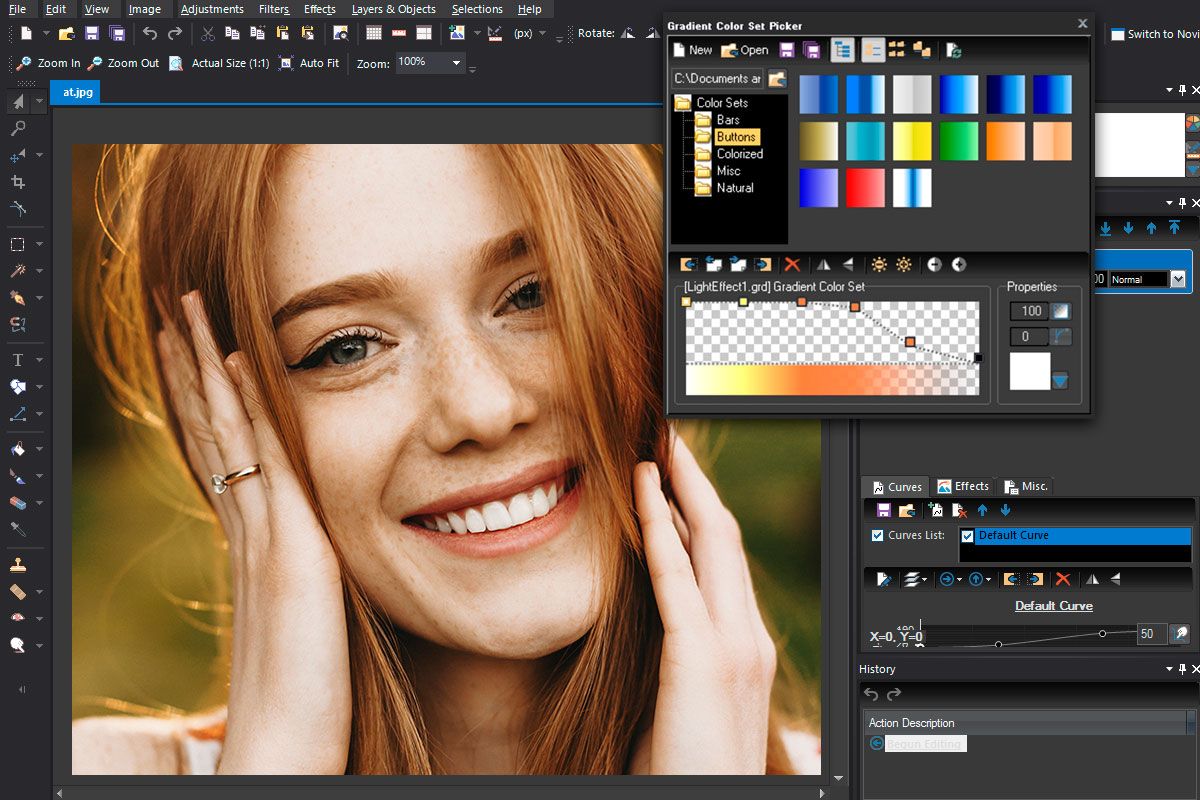 This all-in-one image editor can meet the needs of different users who want to retouch photos, create collages, or design business cards, all for free. What's more, in addition to editing finished shots, you can also create designs from scratch here.
This beginner-friendly service was created with ease of use in mind, allowing you to select Novice or Expert modes and even recognize the RAW format. Photo Pos Pro has the same functionality as Photoshop, offering layers and layer masks, clone and healing brushes, and more. The product supports plug-ins, and also allows you to develop your own filters and save them for later use.
Available for: Windows, Mac
F.A.Q.
How long can you use Photoshop for free?
The trial version of Photoshop lasts 7 days. During this period, you can enjoy all the benefits of the official, full-version software with all its features and updates. The start of the trial period is considered to be the checkout. At the end of the trial period, your subscription will be automatically converted to Creative Cloud membership unless you unsubscribe before then.
Is Photoshop free for students?
No. At the same time, a free trial version is available to students, which also lasts 7 days plus a discount of more than 60% on the subsequent use of Photoshop within the Creative Cloud All Apps plan.
How can I cancel the Photoshop free trial?
To get started, go to your Adobe account during the duration of your trial. Find your plan and click Manage Plans. Then find the Cancel Plan option and select it. You will need to describe the reason why you are canceling your subscription before proceeding to the next step. To complete the process, follow all the instructions indicated on the site. You can also check out the detailed procedure for canceling a plan on the Photoshop website.
Which Photoshop does not require a subscription?
If you want to have occasional access to editing software, but don't want to spend money on subscriptions and renew them whenever you need to, then it makes sense to get the latest version of Photoshop, since Adobe Photoshop 7.0 free download is no longer available. Take a closer look at Photoshop Elements, which is a one-time payment, unlike Photoshop CC and Lightroom Classic CC. This will free you from ongoing subscription renewals and monthly fees.
What is the difference between Photoshop and Photoshop Express?
The main difference is the advancement and intensity of the feature set. Photoshop is aimed at professionals with their in-depth needs for complex photo manipulation and editing tasks. Express, in turn, comes with a basic set of functions for working with shots. It will meet the needs of ordinary users for photo enhancement and light retouching, but experts will miss this arsenal for deep editing.