A smartphone instead of a camera! More and more people are refusing to purchase a camera in favor of buying a smartphone with a good camera. Indeed, why carry two devices with you, if the one gadget can embody all functions of these devices. Especially since the portable gadget with the functions of a phone, camera and computer looks much more respectable and makes an impression on others. Happy owners of such smartphones have long forgotten about scanners and copiers. Any document can be accurately photographed and sent from the phone to e-mail or printer for printing. Do you need to capture your parents or your beloved animal at the funniest moment? To do this, you will not call the photographer or run for the camera.
Have photographed, your favorite smartphone stores information that you can use at any moment, since the phone is always with you. It is very convenient to post photos taken on a smartphone in social networks. And if you have the initial skills of processing photos, then you can easily edit photos on iPad Air. Many people like to share pictures in WhatsApp or Viber. You can store photos on the phone, but it's better to place them in a file sharing service so that the smartphone has a lot of free memory for new cadres.


Can a smartphone replace a camera? Today, this question is asked by every photographer or any person who enjoys doing professional iPhone photography. Many professionals respond in the same breath that if it comes to an inexpensive P&S camera, it is capable to do it. Even an ordinary smartphone with a camera resolution of more than 8 megapixels is capable of this, not to mention the iPhone. Such a camera is enough for Facebook and a home photo album with photos 10×15. Neither a P&S camera nor a smartphone are capable for deep snapshots, although after the release of 6 and 7 models of iPhone, many began to doubt.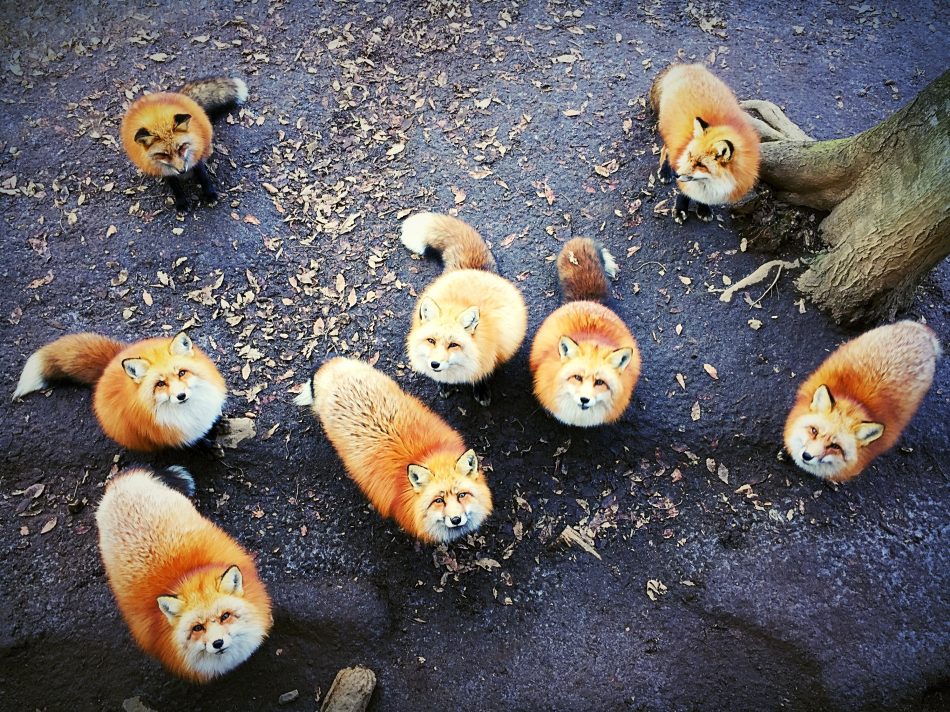 After all, the picture has become purer, brighter, more saturated. And in the iPhone 6 plus due to image stabilization, autofocus works much faster. Also in these models appeared an updated application "Camera", which allows you to keep both focus and shutter speed. For professional users, you can use the ProCamera 8 application, which offers an extensive set of settings and features, including brightness, color gamut and cadre rate per second. Perhaps, you do not even need photo editing services, if you are wade through innumerable details of this program's features. Separate praise deserves a long battery life of iPhone 6 and 7, which were able to show a four-hour result with a constantly on camera.

Although, if you still prefer a professional SLR camera, before you spend money on expensive photographic equipment, you need to familiarize yourself with the basics of photo art. Surely you often noticed that people just do not know how to use steep lenses. And those enthusiasts who comprehend iPhone photography tips and tricks can take pictures that will not differ in any way from those made by the snapshot camera.
What should be the characteristics of the smartphone, so that it replaces the point and shot camera? First, it should be smartphones with a high-quality camera and special photographic functions: high-resolution matrix, xenon and / or LED flash, additional controls elements. Many smartphones allow you to install software to improve the quality of the image.


Presented in the last year, the iPhone 7 and iPhone 7 Plus have received many changes in comparison with previous models, but company Apple has paid a lot of attention to the camera. New the smaller 4.7-inch model received a new 12-megapixel sensor with a f / 1.8 aperture and optical picture stabilization, whereas in the 5.5-inch iPhone 7 Plus, in addition to this, there is another camera with a focal length of 56 mm and Aperture f / 2.8, which allows you to make a double zoom without losing quality, and also to achieve blurring of the background.
Along with the new line of iPhone, a variety of iPhone photography tutorials began to appear, where experts are talking about different functions and other highlights of the Apple phone camera. We've already seen pictures taken on the new smartphones that Apple has laid out, and now the network has the first photos from the iPhone 7 Plus, which published a resource Sports Illustrated. Photographers of this sports magazine are clearly aware of the hush-hush iPhone photography tips and tricks that they managed to make such shots.


Also, we do not miss the opportunity to say that the dual camera of iPhone 7 Plus, in addition to double optical zoom, supports a new depth-of-field mode for shooting portrait photos – the so-called bokeh effect. This effect is used to enhance the focus on the main object, making it ideal for portraits and close-up photography. More details about this effect you can find in the article "All you should know about bokeh effect Photoshop".


Why is the camera better than the phone? Today mobile phones have already destroyed (or reduced in hundred times) entire segments of the consumer market and are keeping to do it. For example, people began to put away to use wrist watches and alarm clocks, when these functions appeared in phones. The market of pocket (not desktop) calculators has suffered a lot, followed by electronic notebooks. Then MP3-players turn came. And although completely these devices also did not disappear, they became much less in our lives than, say, 10 years ago, is not it? The next in line is the camera market. More precisely, its segment, which is condescendingly called "point and shot cameras". Cameras will not disappear back and edge, but it is already necessary to determine what goals and tasks they will need.


Despite all these grandiose successes of mobile photography (in the world there are already exhibitions, and also there are such services as Instagram or Clashot), it is impossible to deceive the laws of physics. And cameras with their large matrices and high-aperture optics will long serve humanity. Even if you do not take into account the professional sphere of photography, where everything is arranged differently: prices and devices, there are still many people who want to buy a DSLR and work as wedding photographers, master photography and make beautiful pictures using various photo processing programs or by contacting online services, carefully studying their photo editing prices. And also spend on their search or processing themselves time and money.
Despite the fact that there is no equal in a professional league for SLR cameras, hybrid or mirrorless cameras are gaining popularity among photographers. They have the same capabilities as SLR cameras, but are much more compact. Optics and lenses to them are more modest sizes. By the way, optics is the undeniable advantage of cameras in front of phones. It provides optical approximation, it allows you to change lenses depending on the needs of the photographer and the facing him tasks.


And another trump card is the numerous accessories that cannot be used in the case of the phone. These are tripods, flashes, light filters, pentagonal prism square, release cables, finally. All this applies to the creative tools of photographers who can spend hours discussing the use of such accessories and talking about their photographic "exploits". While having the latest iPhone model, you can also use tripods and selfie sticks for photos, and when you search the Internet for a variety of iPhone photography tutorials, you will find instructions for using these "wacky things" and then you can edit photos on iPad Air, and finally to get a true picture of quality.


Well, we cannot say that using the camera, we do not discharge the battery in our phone.
Why is the phone better than the camera? With all the obvious advantages of the camera, you cannot help but notice that the world has changed very much thanks to the digital photography. In the days of film photography, you had to literally save every cadre. After all, it cost an arm and a leg for the photographer. The digital photography has led to the fact that we can shoot hundreds of pictures a day, without thinking about their "value". The script for viewing photos has also changed. Today we create photo albums on social networks in order to show them to our relatives and friends. That is, all the pictures are still viewed on the computer (tablet or the same phone), so they do not need high resolution.
Add to this the fact that a modern smartphone is a means of access to the Internet, unlike a camera. And you can publish pictures taken by phone in real time. While the scenario of using the camera implies some sort of preliminary selection work, processing of pictures and only then publication. All these stages take a long time. And time, as you know, is the most valuable resource in our modern world. Therefore, a mobile photographer will always have an advantage in speed, especially if he has got an excellent iPhone photography tips and tricks. And, after returning from vacation or wedding ceremony or photo session, he no longer has any reason to return to the old pictures to process and show them to his friends – they already saw them all on the social network.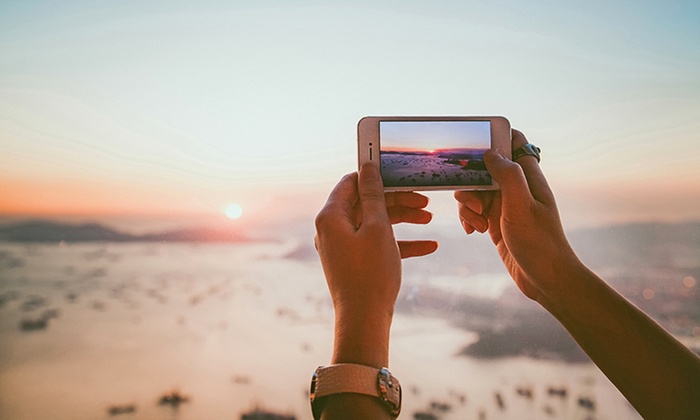 Many photographers who have taken a great interest in the professional iPhone photography have long been dragging a weighty camera around with different accessories, because in most cases, few people will be able to distinguish pictures taken by an iPhone or camera. And certainly it will be hard to do, based on the thumbnail images published on Facebook, especially if these photographers know how to edit pictures on iPhone 7.
The possibilities of the iPhone camera, which you probably do not know
Of course, for the "Selfie generation", the question put in the headline is not even worth it. But it's quite obvious that than buying a phone for $200 and a P&S camera for $200 too, it's better to spend all $400 on a smartphone that will always be with you and replace the camera as opportunity offers. This full-featured camera will be on the shelf 330 days a year, if you buy it as a separate device. At the same time, if you are interested in photography as creative process, you cannot do without studying the theory of photography and special technology. In this video you can find out that to make a good photo on iPhone is also an art "A Pro Photographer's Review of the iPhone 7 Plus"
The trendsetting technologies and lots of imaginative concepts and possibilities etc. – everything makes the iPhone 7 the best model of iPhone ever designed by Apple developers. It is enough a week to learn at first hand how to use the phone, how to take a pictures and learn how to edit pictures on iPhone 7.
Then as now we shall consider briefly the main possibilities of iPhone 7 camera:
• One of the main advantages of the iPhone 7 model is the FAST ACCESS TO THE CAMERA. When you saw a picturesque cadre or you just needed to take a quick image of something, you no longer have to try and uncontrollably try to activate the camera on the locked iPhone. You can turn on the camera in a trice by swipping the lock screen to the left side, thank to the iOS 10.


It is not necessary to worry that somebody can unlock your iPhone 7 by scrolling the "Camera" application and will get your private information from your phone. Until the iPhone is unlocked, you cannot view the Camera Roll or go to other data or applications on the smartphone.
• MORE QUALITATIVE PHOTOS WITH A NEW CAMERA ON IPHONE 7. iPhone was always famous for its camera, and the new phone model is not an exception. The 12 megapixel camera in the iPhone 7 and iPhone 7 Plus has advanced features, such as optical image stabilization, a wide color rendering system, the ability to take photos and videos in low light conditions. For the correct use of all these super-features, read or view the iPhone photography tutorials to make your photos look beautiful. By the way, the flash has also undergone some changes: four powerful LEDs shine 50% brighter! Moreover, the flash automatically adjusts to the ambient color temperature, and as a result, clear, well-lit pictures are obtained. And thanks to optical stabilization and the effect of noise reduction, making quality pictures on the iPhone is even easier!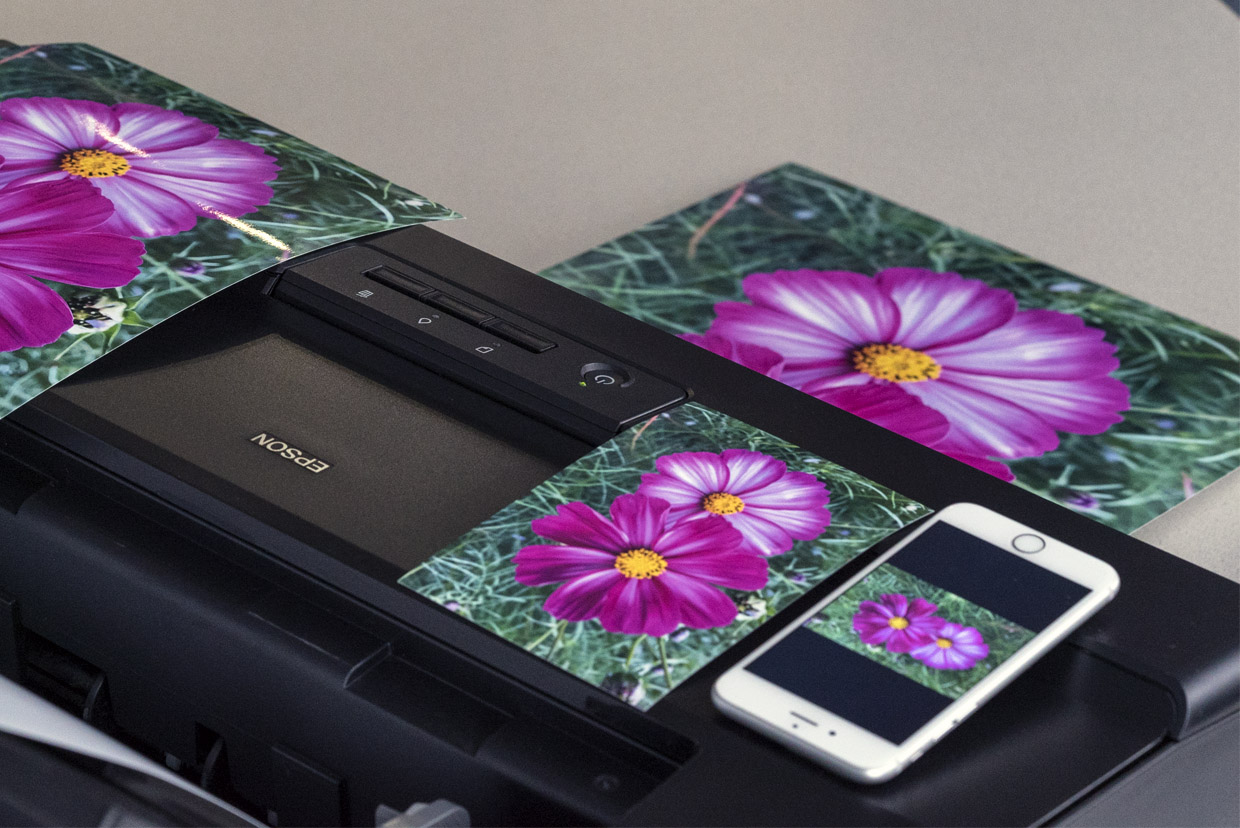 • YOUR SELFIE WILL BECOME BETTER. The FaceTime HD camera not only increased its resolution from 5 to 7 megapixels, but also the color range. The front camera also has automatic image stabilization, which means that selfies will get even clearer and more realistic.


• Vivid LIVE PHOTOS. When Apple just introduced a new feature to Live Photos, it was not completely clear how interested the users would be. However, now many people prefer to diversify their usual Camera Roll with these amazing "live" images. And then the good news is: firstly, they can be edited, and secondly, Apple has granted access to them to third-party developers, so that soon will appear a number of new applications with support for Live Photos.


• STAND OUT OF THE INSTAGRAM HERD. Instagram application took full advantage of all the new possibilities of the new iPhone 7. If you are a fan of this social network, you will like new user options. The iPhone 7 camera makes the photos more vivid and natural, so in the updated version of Instagram, new filters have appeared, which have become even better thanks to the extended color range.
We master the iPhone camera on a professional level.
As we have already reviewed, an excellent camera and the ability to create frabjous shots are among the many advantages of the iPhone, but most users utilize the full potential of Apple's smartphone just for capturing selfie-pictures and posting photos on social networks.


To become a real ace and shoot such shots, which are breathtaking, you need a little theoretical knowledge and practical skills.
Now we will take a look at the basics of creating photos and videos on the iPhone, and also tell you about the additional software and hardware needed to create perfect images and videos.
1) Built-in capabilities of the iPhone camera
The first thing you need to know when starting to study professional iPhone photography is that the mobile device is equipped by default with a number of functions and features that provide the creation of high-quality and interesting pictures.


2) Autofocus and Auto exposition lock
In order to shoot a series of pictures of the same object, you need to use the function of blocking the autofocus and auto exposure. This will allow the camera to focus on the selected object, which will prevent the appearance of cadres on which there will be some other subject or object in focus.
To turn off automatic focus and "force" the iPhone to focus on the selected object, click on the screen in the place where it is displayed, and hold your finger for several seconds without taking it from the display. Such a step will help the smartphone to understand exactly what should be in focus, and, shooting all subsequent pictures, it will focus on this object.
To confirm that autofocus is off, the focus frame will blink and the message "AE / Af lock" will appear on the screen.


3) Demagnification the Panorama Angle and Vertical Panorama
If you do not need a standard iPhone panorama with a viewing angle of 240 degrees, you can reduce it. To scale down the angle, you need to hold the smartphone in the direction opposite to the one in which the panorama was shot.
In addition, you can shoot not only horizontal, but also vertical panoramas. To start shooting, just turn the iPhone 90 degrees so that the shutter release button is at the right hand. In the vertical panorama mode, move the phone from the bottom to the top.


4) Using the HDR function and auto-enhancement
In the capabilities of the camera of each iPhone there is a function of HDR. When using it, the smartphone makes three pictures with different exposures and combines them into one, choosing the most successful sites from each picture. Thus, you will get optimally illuminated and the best picture. In this case, the Camera Roll will save as a photo in the HDR, as well as an ordinary photo.
To automatically improve the captured photo, click the "Edit" button in the upper right corner.


5) Shooting video
In addition to shooting quality photos, the iPhone copes with recording videos of varying length and complexity. In this case, with the help of special software, the clips can be edited and added to them various effects directly on the smartphone.
To shoot high-quality video on the iPhone, you will need a little practice, several accessories and additional software.


6) Accessories
If you want to shoot high-quality video, the first thing you need to remember is never shoot a vertical video on your iPhone, if there is even the slightest chance that you will watch it not only on your smartphone.
7) Tripod
To make the video do not come out "jumping", you will need a tripod. Fortunately new models of the iPhone have a standard tripod stands. Therefore, if you buy a tripod, in order to fasten on it your smartphone, you will need a special holder. Such adaptations are not uncommon in specialized stores and cost within reasonable limits.


8) If you want to feel like a real professional, you can also buy a set of removable lenses. Such lenses will significantly improve the already high-quality images. Usually, such additional lenses are attached to the camera of the device and improve its capabilities. Here it is important to remember that no matter how you try to improve the image due to lenses, they all will work on the basis of the matrix of the iPhone camera and build on its capabilities.
9) Optional external battery
Given that the iPhone is not designed for long-term shooting, if you still plan to shoot a few hours in a row, it will be superfluous to stock up an external battery. That's how iPhone turns into a professional photo and video camera.
iPhones set the trend in the field of photos for the cover of magazines
It's difficult to imagine how many articles we've read through, which were published by professional and amateur photographers who almost completely deliver over the budget-unfriendly professional photo equipment to the one iPhone. Surprisingly, the smartphones of Apple company came to fame in the sphere of photographers, shooting celebrities and models for magazines, only after the release of the line of iPhone 7 and iPhone 7 Plus. It is par for the course – a double camera. All photographers and retouchers rushed to study the processes how to edit pictures on iPhone 7 to make the photos flawless.


The Billboard magazine was the first which set the tone of such movement – they put forth a new February issue of the magazine, which cover was shot on the iPhone 7 Plus. A while later, followed example the publishing house Condé Nast relied on the facilities of the camera phone from Apple to design covers for the May issues of its Traveler and Bon Appétit magazines. As we can see, the result was unexpected both for photographers and publishing firm, who used before only hi end equipment, cost thousands upon thousands dollars.


The next was the Australian version of Elle, whose designers and photographers also decided to publish a magazine with the cover taken on the iPhone. Georges Antoni, the photographer of the publication, told that it was one of the most unforgettable experiences in his career. He said that the atmosphere of photo session was hassle-free and it was not draw unwanted eyes, because everyone takes photos everywhere and every minute.


Obviously, in the future tense we will see fair amount covers of magazines and other images which will be taken on the iPhone, because the world of professional iPhone photography is developing and is making huge strides in its field. But fully, of course, smartphones can not yet replace professional photography devices, but a few years ago, photographers would have given a screw-loose sign, if they were offered to make a cover using a mobile phone.


With instant image editing functions, you can turn photos into works of art directly on iPhone, iPad and iPod touch devices. Most conveniently, in our opinion, the edit photos on iPad Air, you see the image more clearly and can use a large number of effects and filters, tools for spot processing, and adjust the lighting and color rendering. Of course, you can transfer photos to your PC, if the problem is not especially acute about your comfort and time savings. You can read our article "The best Mac for photo editing is more convenient than Windows" , and then you will definitely understand that the developers of Apple have created all the necessary devices and programs for easy use and processing of images.
The only question is how the photo on the iPhone will look in printed format, because then all the lapses of mobile photography will be revealed.