The lights of the night city, of course, incredibly beautiful, but sometimes it is so desirable to change bright circles of light on something more soft and pleasant to the eye. In addition, there is something calming in blurry contours and silhouettes, but at the same time, mysterious and exciting.
How many of you have seen these stunning pictures, usually with multicolored dots of different shapes, resembling a glare? Then you are already familiar with the effect called Bokeh.

In this article you will learn a lot about the bokeh effect: how it is reached, its technical sides, some useful piece of advice, tricks and step-by-step instructions as well as the bokeh effect photoshop tutorial.
In photography there is the whole direction, where bokeh is not just blurry spots of light in the background but full of meaning and compositional focus. Some photographers take photos only bokeh on purpose, it means exactly these color round-shaped or polygon spots (it depends on the design of the lens).
To take only bokeh, you can completely turn off autofocus and use manual focus ring. The main goal is not to impose the sharpness (as you do in all other cases), but on the contrary, to make a shot when it is completely misfocused. Turning the focus ring, watch, how the size and nature of the bokeh change. The harder you make snapshot blur, the greater become bokeh spots on the photo and vice versa.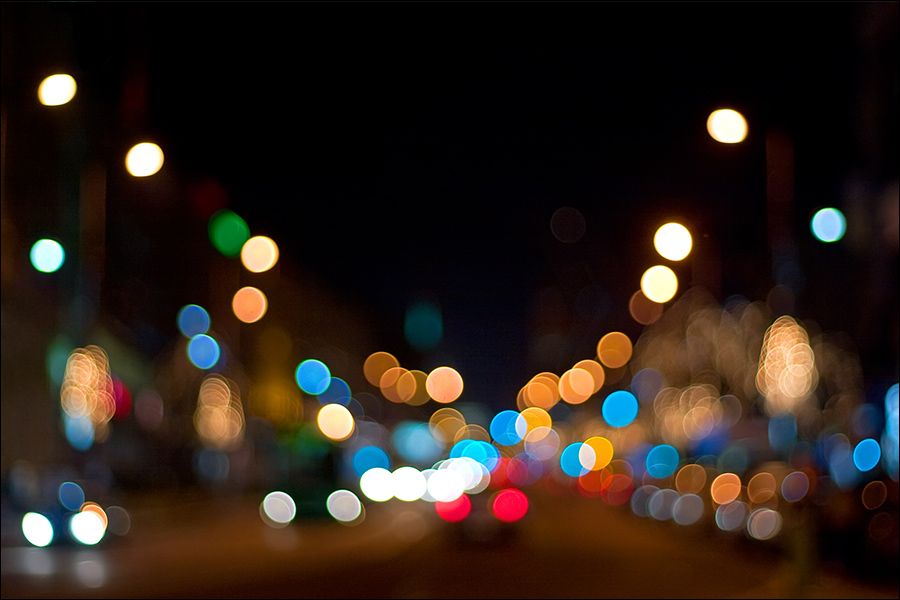 Interesting fact: bokeh came to us from Asia, rather from Japan. Japanese "Bokeh" is part of a picture, not ranked in the zone of sharpness. Often, the "beautiful bokeh" is understood like light spots outside the zone of sharpness. These spots are usually flashlights, night city lights, christmas lights or light rays. Lighting generally has an incredibly important role in working with bokeh effect.
This picture was created by photographer Marco Müller, and it is is an excellent example of taking advantage of natural light and its influence on Bokeh. The location of object behind the flowers is at a sufficient distance from the trees against the background made it possible to create bokeh shot both on the front, and on the background. Notice, how the sunlight passes to the camera through the leaves, forming an attractive bokeh on the highlights.


Background with bokeh effect always makes an object that is in the front brighter and more expressive, plus, it softens the picture and makes it nicer visually.
Bokeh effect can be achieved in two ways: taking a picture in this mode straight away or using it in photoshop.
How to make a bokeh background in photoshop? Perhaps, it's better for you to first learn something about the first method. So, here is some useful information.
If the image is captured on camera:
Bokeh can be different kind: from pentagons, various circles to fanciful shapes. In the classic version of bokeh, number of faces of polygon depends on the number of diaphragm blades: the more diaphragm blades camera has, the more round bokeh will be.


Degree of brightness also breaks bokeh up into three main groups: low, uniform and high brightness.
The first type is characterized by a fairly bright edges and low brightness in the the center of the shot.
The second is pretty harmonious bokeh type. It provides the equal distribution of brightness and "loyal" color scheme. Creating such bokeh such you can only with high-quality lens.
The last type is distinguished by faded edges and a high degree of brightness of the objects that are in the center of the picture.
In order to get bokeh effect on the picture, simple conditions must be keep up by you:
– diaphragm that is opened maximally;
– the longest focal distance;
– minimum distance between you and your subject;
– quite long distance from a selected object to the background (the longer the distance, the greater the blur).
– it is best to choose less plain background, image will be more interesting if the background is colorful.
Also much depends on the lens you're shooting with. It is better to choose the smallest diaphragmatic number, in other words: with maximum IRIS opening. In most cases, lenses, that come with SLR cameras, may not give you an opportunity to get a pronounced effect. That is why some manufacturers of phototechnics released on sale special lenses for the bokeh.


Photographers often like to discuss what a beautiful or terrible bokeh has one or another lens. Even with the same aperture and focal length lens might "blur" image not equally!
Let's take for an example the point light on the horizon blurred by us. If the lens is perfect, than a stain is evenly illuminated circle. Spot's form will repeat form of the aperture if the leas is the real lens with aperture. That is, if the lens has just four diaphragm blades, then the twinkle of distant Lantern, that is not ensnared in the zone of sharpness, will be blurred not in the form of a circle but square! It's not that nice! That is why modern lenses have the maximum possible number of diaphragm blades.

For example, on this photo you can see that the diaphragm had eight blades as what we see is octagons.
iPhone Photography Tips And Tricks
This effect can also be achieved without professional camera but with the help of iPhone 7 Plus.


The popularity of the apple smartphones among those who serious about photography, has risen after the release of latest leaders.
In 2016, apple smartphones have become even more popular among photographers, according to the Flickr service. Photos that have been downloaded from Apple devices, constitute more than 30% of the total number.
To achieve the effect of bokeh, you simply choose "portrait" mode and also you better have good lighting. How does it work? When you take pictures in portrait mode, image processor of iPhone 7 Plus compares pictures from both cameras and on the basis of the received information builds "depth map" of a frame, getting the ability to split foreground and background. The same principle works, for example, for Microsoft Kinect controller. Then to the parts that the algorithm considered as background, blur effect is applied. After that, ideally, the shot should look as if it was taken portrait or telephoto lens with a small depth of field. But for this photos on iPhone 7 Plus should be taken, as was mentioned above, with good lighting.


Apple invited several famous worldwide photographers to try portrait mode in iPhone 7 Plus and to share their impressions. Benj Haisch and Jeremy Cowart, as well as Pei Ketron together with JerSean Golatt, participated in the program. All photographers were impressed by the quality of the photography and the effect of bokeh in portrait mode.
Tips for proper shooting with bokeh
– Take photos of objects from close distance to highlight details;
– Minimize the background for clipping everything unnecessary;
– Use the backlighting (when a light source such as the Sun, is located behind the object). Light may be a little above, below or on the left or right side, but it should be directed to the side of the lens in any case;
– A few changes of exposure settings will make a photo more  cinematic;

– When photographing animals, do not come to your model too close. In portrait mode, iPhone 7 Plus uses a telephoto lens, so professional photographers recommend to shoot from a distance of 2.4 meters. Don't forget to stock up on treats. The best pictures are obtained when shooting objects remain stationary;
– Soft, diffuse light when shooting a portrait will help hide the shortcomings of the model.
How to Make a Bokeh Background in Photoshop
In order to create a beautiful bokeh effect in Photoshop, you must first determine the shape of the future pattern. Maybe it will be a circle or a polygon, you can also create other forms of bokeh, such as heart or star, as it is shown in the photo below. This effect can be achieved by using filters needed form or you can just find the right brush. You can even create your own ones.

So, step-by-step, how to make a bokeh background in Photoshop:
1 Take the brush somewhere the necessary form: hardness 80 or 90%.
2 Create a new blank layer.
3 Select the brush light shade, the best is white.
4 Now start to draw: draw throughout the image where you want to see the glare of bokeh. Don't forget to change the brush size. It will also look nice if you change the opacity of the brush from time to time. But it is better to work hard and each time create new layer, drawing in other places, and only after the decrease the opacity of the whole layer.
5 Then change the layer blending modes in Screen and Soft Light until you get the desired result. Don't forget to keep under tight control the opacity of all layers.

After all, this is not that complicated procedure, right? Now you know how to make a bokeh background in photoshop.
Photoshop includes many different functions. As you know, despite the work with bokeh effect. Here the Best Photoshop manipulation ideas to try.
There are several programming methods to simulate bokeh effect in Photoshop. One of them is a tool "Lens Blur" in Adobe Photoshop.


Firstly, let's make the blur in Photoshop. Use the tool "Lens Blur", select a simulation of lens with eight-blade aperture. Here's what happened:


Don't you think that it is pretty much bokeh of whale eighteen-fifty five mm lens? And that is how lens Helios 44 m (58 mm, 1:2) has blurred image:


Without explanation it is seen that the second option is much prettier and more interesting. Software's blur turned out to be monotonous and boring. Optical blur has some texture, shape (different lenses has different shape).
Thus, bokeh received using such a lens is able to turn mediocre and banal motive in the original art picture!
Maybe this work is not that complicated, but it can be quite tedious. So, photo editing prices you can find here.
And this is only one of the options how to get bokeh effect in Photoshop. But imagine the following: you have to do bokeh not on the photo, but on an empty picture.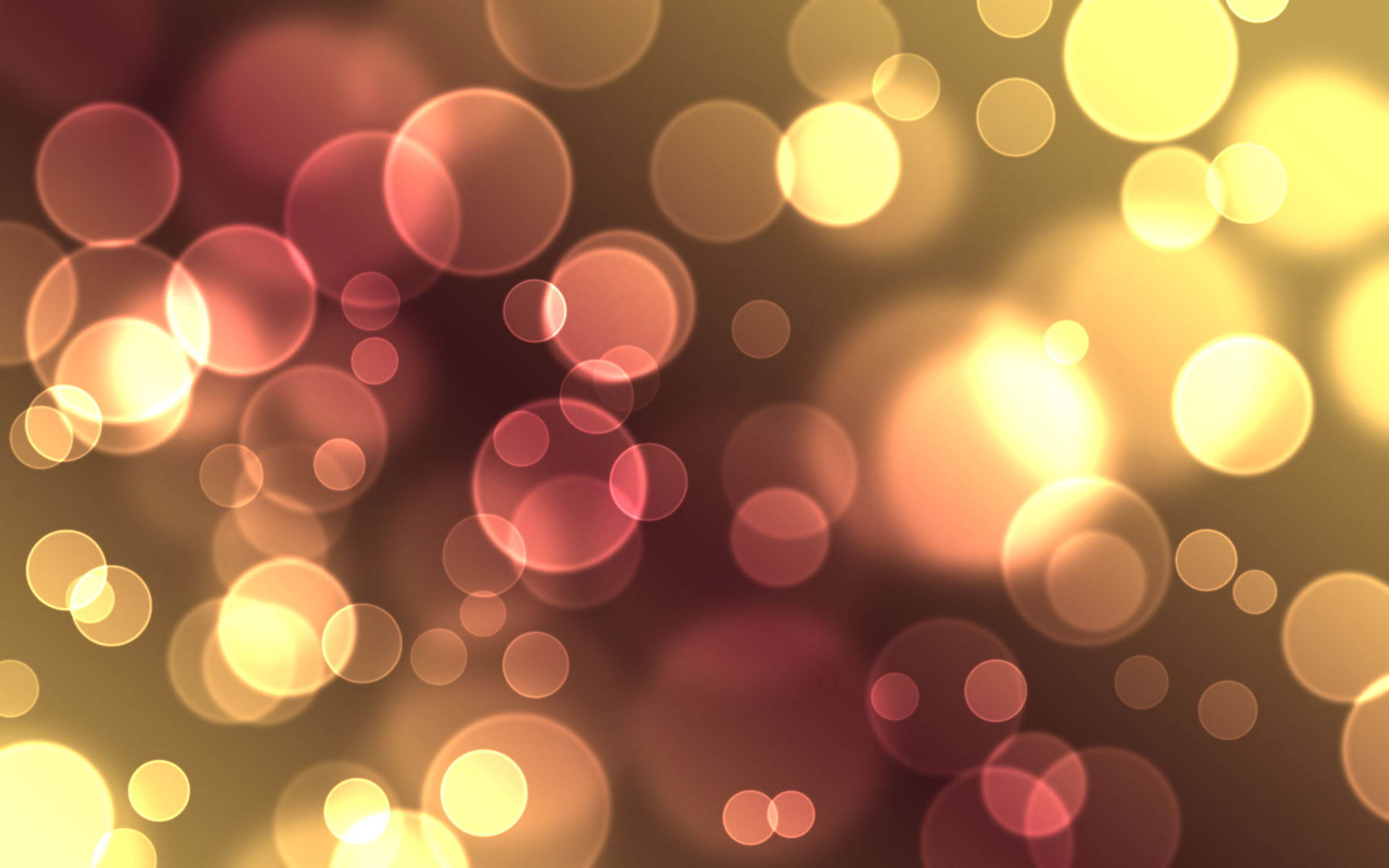 Look at this beautiful picture! How can it be achieved? Using digital bokeh effect in photoshop. You have the background and nothing more. And maybe you have not even that, but you need or just want to make such a pretty picture with beautiful multi-colored circles. Incidentally, such images are popular as wallpaper for different types of devices. It is not surprising: after all, this picture is not straining your vision, and there are simply aesthetically beautiful and nice. There is a step-by-step instruction how to do a digital bokeh effect in photoshop.
Just search for it. It is that easy!

Ready? Hope so. But this is not all the possibilities of digital bokeh effect in photoshop! You can use different colors for the background, different forms of brushes and so on. Let your imagination float!
Just don't forget that beautiful bokeh can be achieved even without processing photos.
Here is an example of a picture, where bokeh is a full part of the composition:

Photo was made by David Hendrawan. On this photo you can see how the degree of blurring the background objects changing as you move away from the model (and tonal perspective plays an important role there). Thanks to this space of this photos was transmitted fully. By the way, it is unclear what is attract the attention more in this photo: a model or a blurred background. If you have ever seen the collections of artistic portrait photos, you must surely notice that the retreating alleys, where the bushes and trees grow along the edges is the favorite place for portrait photographers.
Other Programs That Provide Such an Effect
If you still more like to create this effect artificially, Photoshop is not the only program where you can get this effect. Have you heard about Adobe Photoshop Lightroom?
Adobe Photoshop Lightroom is graphics editor for working with digital photographs of Adobe company.
How to add bokeh in lightroom?
Basically, Lightroom was considered as a digital analogue of dark room, where photographers are showing films, print pictures and perform other manipulations.

In order to create the effect of blurred background, it is not necessary to install Photoshop and within a few hours master all the nuances of the work in photo editor. Thanks to the simple interface of this program and its fast operation, you can easily learn how to add bokeh in lightroom.
To get the effect of the blur, you must open the "Develop" tab and select a tool "Radial Filter" . To save a sharp certain area you need to drag the oval window to the desired location. Then regulate the sliders Clarity and Sharpness to the desired values. To move between areas more smooth, use the option "Feather".
There is still another option how to add bokeh in lightroom.
In Lightroom you can blur the background, activating the Adjustment Brush, lowering the Sharpness in -100 and painting over an areas of the background with the removed check mark in the Auto Mask window.
To understand how to use these programs yourself or to request the photo editing services is all up to you.

Obviously, now you get a bunch of new information. To make it even easier for you to understand all this, you are recommended to watch bokeh effect photoshop tutorial, that you can find at the link below:

This video has everything you need for a good result. If there is something that was not clear for you or lack of something, well, on YouTube and on other platforms there is much more information, so that you will always be able to find suitable material for yourself, just searched: "bokeh effect photoshop tutorial" in Google search line. And yet, no matter how good smartphones will be in our time, it's hard to get areas with intense blur using them. So the photographers work with digital SLR cameras. They like to take shots that there are areas that are out of focus. This is one way to distinguish obtained photos from the shoot on camera for beginners and smartphones.
This splendid shot of shell on the beach was taken by Silvan Meienberger. He shoots from a low angle with the large distance between the object and the background so a significant area outside the focus resulted. The reflection of sunlight off the water forms the highlights, that maximum highlights appearing bokeh effect. Notice the hexagonal bokeh that conforms to the shape of the aperture of the lens that was used.


To Get a Shot With Perfect Bokeh:
Let us once again add and repeat the basic principles that must be followed to get good quality photos:
1. Use lens with a large aperture ratio.
2. Take photos with a large aperture. Having aperture priority mode (Av) or manual (M) mode selected, use a wide aperture (smaller f-number) to reduce the depth of field and increase the intensity of the out-of-focus area, compared with the object in focus.
3. If you increase the distance between the object of a photo and the background, it will blur the background more.
4. Move closer, reducing the distance between you and the main object of your photo will increase the area of the background that is out of focus.
5. Use larger length's focal values to increase the area that is out of focus in your photographs. If you use a zoom lens, set the value of zoom on maximum focal length. Lenses with a focal length of 200 mm and more will create even more visible blurred area.
6. Select objects with the intense lights in the area, which is out of focus. Colors depend on the location of light sources for image; Therefore, colored lights or sunlight shining through the leaves of trees, create beautiful circles and shapes of soft light.
7. Don't forget about the foreground, the area that is outside the focus can be also create on foreground of images. Try to position the object farther from the foreground image and include in the frame any part of the foreground, located close to the camera lens.
8. Also you can curve shapes out of cardboard and place them in front of the lens to get fabulous effect.
Photographer Dan Mihai Balanescu, managed to get a nice bokeh on this shot of the field of poppies. Using a small depth of sharpness, blurred foreground, large focal length and highlights background creates an amazing image.


Bokeh is best suited for nature photos, urban landscapes and portraits. But it always possible to find an interesting using of bokeh in other areas. For example, it will be useful for you to read about Splendid couple photo editing Photoshop ideas. Hope that after this article, you have lots of ideas and inspiration! Then good luck in it!