Photography watermark is putting your logo or name on a photo in order to avoid the copywriting of other photographers. Clients and readers of our photo editing service often ask us "should I watermark my photos on Instagram and my website". Today we will discuss everything you need to know about these marks, how to do them, which designs are the most beautiful, whether they are necessary or not.
Types of photography watermark designs
Watermarks can be either visible (printed), or hidden (digital). A printed watermark is something visible, as a rule, it is the author's signature and/or his/her logo. Such watermarks indicate that this image belongs to a specific author or a company. However, an experienced computer illustrator, if desired, can remove the printed watermark or replace it with another one.

A digital watermark is a digital code (usually it is an identification data like ID, URL, e-mail address, logo, etc.) inserted in the digital image to identify copyright information. Digital photography watermark is used to provide copyright protection for intellectual resources in digital format. In other words, unlike a printed sign, inherently unstable to file conversion, cutting out part of the image, changing its size and other transformations, the digital watermark can withstand such file changes as scaling, rotation, compression, etc.
Do watermarks really protect your work?
The most important question that interests photographers, whether watermarking your photographs will protect them from an illegal use and copying. We will consider several common situations related to watermarks, problems that may arise, and other nuances regarding the photography watermark designs.
The use of watermarks for photographers is also relevant for photo bloggers and anyone who posts their photos on the web. This category of users began to ask themselves "should I watermark my photos?", and as a result, today they are increasingly resorting to such type of image protection.
DISADVANTAGES
1. Interfere with the perception of the image
The composition and the atmosphere of the photo are lost, plus the watermark almost always distracts attention to itself. In some cases, it can give the picture a little cheap, amateur look. But everything depends on the implementation.

2. Time spent on the creation
To implement the protection of your pictures, you will have to spend some time creating cool watermarks designs and watermarking your photographs. It all depends on the complexity of implementation, the number of photos and your skills.

If you automate the process of adding a watermark to a photo through a free watermark software, then this will save a little time. But is it not better to spend it on some other tasks: improving the quality of images, creating new illustrations, etc.? Moreover, why not instead of the watermark add META data to the photo using Photoshop?
3. Weak protection
If you place the name of your site on the image or some small picture in the corner, then this is a rather weak option of protection. You can easily get rid of it by simply cropping a photo. Yes, the attacker will have to work a little, but ultimately there are neither the photography watermark fonts, nor the prohibition of calling the context menu by the right mouse button will not stop the experienced thief.

Having met with the illegal use of your photo, you can contact law enforcement agencies or you can find thieves by yourself using the Google and inform them about your authorship. In case of removing the watermark, shady people face a serious penalty $ 2500 for each stolen picture.
4. Sharing
After adding a professional photography watermark, the author's photos may be less commonly used in third-party publications. And this can become a serious problem, other sources and the media will not use photos, even with reference to a direct source.

The users are less likely to share their pictures with watermarks in social networks. Be careful with your Facebook photos.
ADVANTAGES
1. Partial theft protection
Regardless of how you decided to create a watermark and put it on the photo, the attacker will have to try to remove it. Even if it's an ordinary text with a website address, it will not be possible to automate the process of copying content. Perhaps the thief will even pass by your site in order not to waste time deleting the watermark.


2. Branding
Do you know that branding watermark is a good marketing tool? What comes in your mind when you see a puma or an alligator? Make your watermark be the brand element of your portfolio. This can attract new visitors to your photography business. The development of the brand in online and in some areas is a very important thing.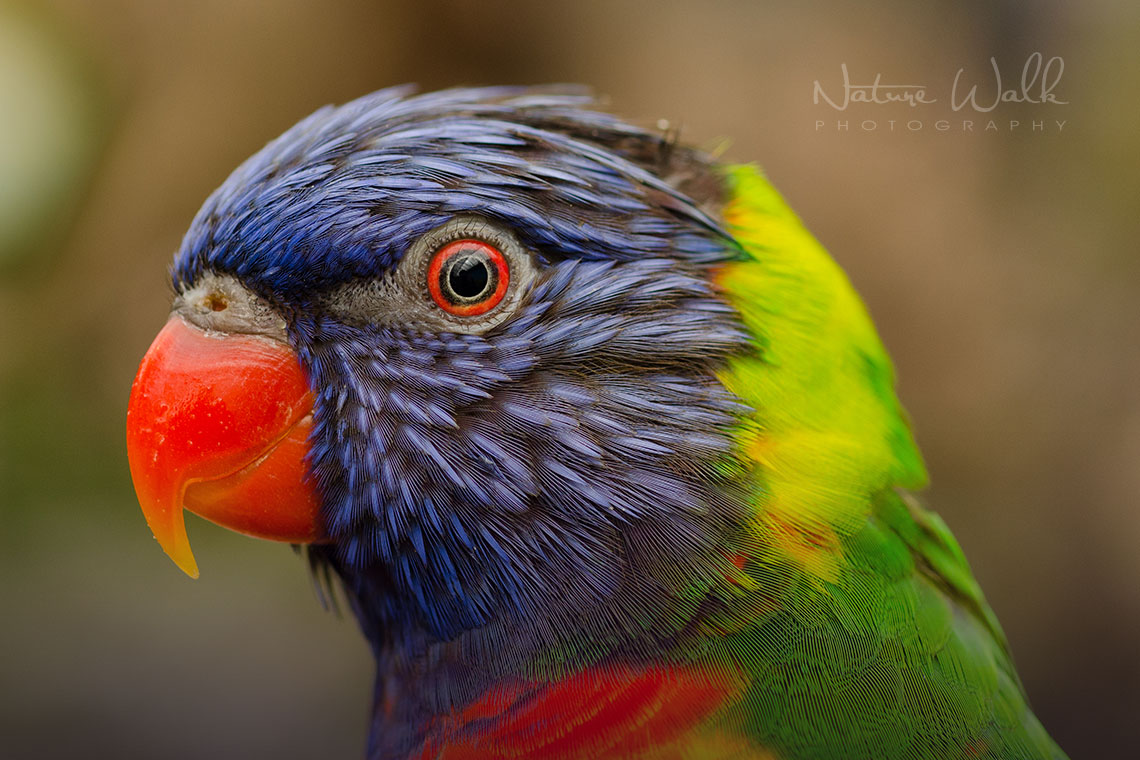 3. Increase in sales
If you are creating photos for sale, the addition of watermarks for photography will exclude the possibility of free downloading pictures from your website. No one can "just borrow" work for print, advertising and other commercial use.

How to apply watermarks for photography correctly
If you want to protect images from copying, the watermark does not always help you in this. After all, you can easily cut it in any graphic editor, for example, in the Photoshop. You can find many video tutorials about it. Another way is to make several watermarks at once in different parts of the image. However, the picture in this case will become less aesthetic and beautiful. You can make one very large watermark and arrange it diagonally on the picture.

Tips about how to put watermarks
1. Do not put a watermark on the photos with too small and low-quality resolution.
2. It is worth to measure the size of the watermark and the size of the picture.
3. Make the watermark translucent. It will not annoy the look and stand out against the background of the picture. We recommend reading our article about How to find good portrait background ideas to enrich your skills in this genre.
4. The signature fonts for photography should be short, succinct and understandable (domain name or graphic website logo).
5. The inscription or logo should be clearly distinguishable in the background of the picture.

What to place on the watermark it's up to you. For example, you can put on the picture brief information indicating the authorship. It can also be your name, logo or web resource address. On the Internet, you can find a lot of free photography logo templates or apply the watermark logo maker you like.
Easy watermarking your photos
It is necessary to admit that to sign your graphic works has become very useful nowadays, and the relevant programs are used by both professionals and amateurs. Therefore, the next time you find your photos on another site and ask yourself the question "should I watermark my photos", do not hesitate to start looking for the software intended for these purposes. Among the applications available on the market, you can find professional packages with extensive capabilities to edit the watermarks you have made, and free programs are simple and with a minimum of options for editing inserted marks.
1. Using Paint
The easiest way how to put a watermark on a photo without Photoshop is to use Paint. Place your logo anywhere and anyway, using different fonts. It's time-consuming, and does not offer variants of signs and cannot put them out automatically.

2. Watermark Photo
It is the best solution for portrait photographers. Due to much photo retouching, this software will save you from the tedious process of applying watermarks on each photo, radically accelerating this operation. The program is primarily aimed at creating watermarks for photographers, but it`s simple and has a user-friendly interface. This visual system is recommended to blog and Instagram lovers.

3. PicMarkr
PicMarkr is an easy way to put a watermark on a picture. The program allows you to add custom watermarks (image or text) to images for free. This is useful when you need to protect your copyrights or just tag your photos or pictures.
Literally in 3 steps you will be able to impose any watermark on the desired picture, using various photography logo fonts.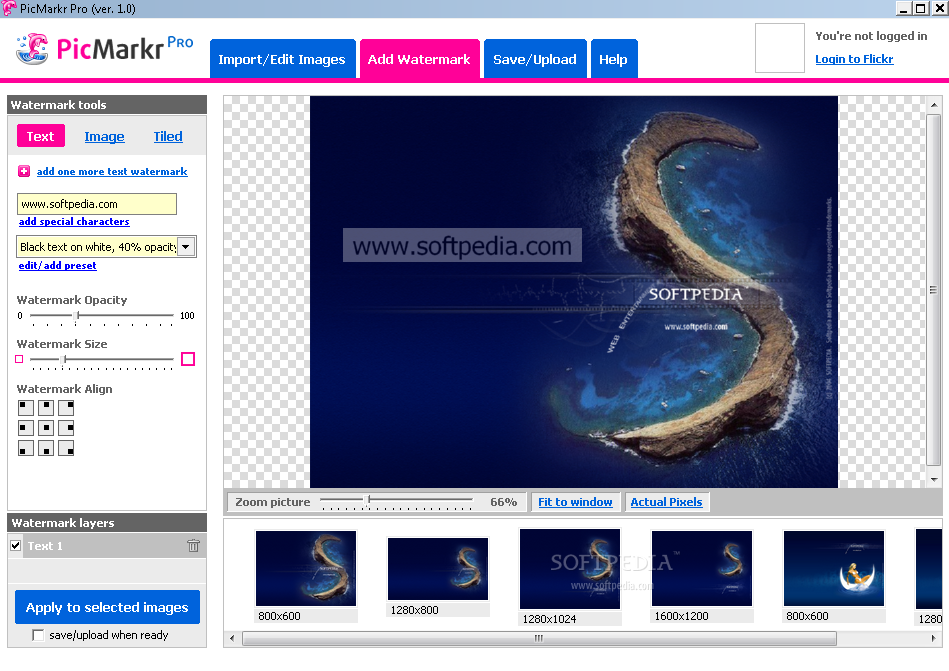 4. iWatermark
It is the simplest app and at the same time it is quite multi-functional photography logo maker app for adding printed watermarks to drawings, digital photos and other images. In addition, it allows you to create icons.

Depending on your electronic device, whether it is a computer, tablet or phone, you will be presented with limitless possibilities of programs, applications and plugins that will help speed up your photo post processing, putting watermarks on a large number of photos simultaneously. Programs like GIMP or Pixelmator and our favorite Photoshop will help you put watermarks through layers, the quality of your photography logo ideas will depend only on your skills.

Perhaps, the most effective method of protecting your photos from using on other websites is to apply unique watermarks (especially if placed in places where they are difficult to remove). Any self-respecting site will not use pictures with similar marks, thereby advertising your resource and discrediting their own. Watermark is absolute proof of your authorship and a weighty argument in disputed situations.