How to Make a Professional Photography Watermark in 9 Steps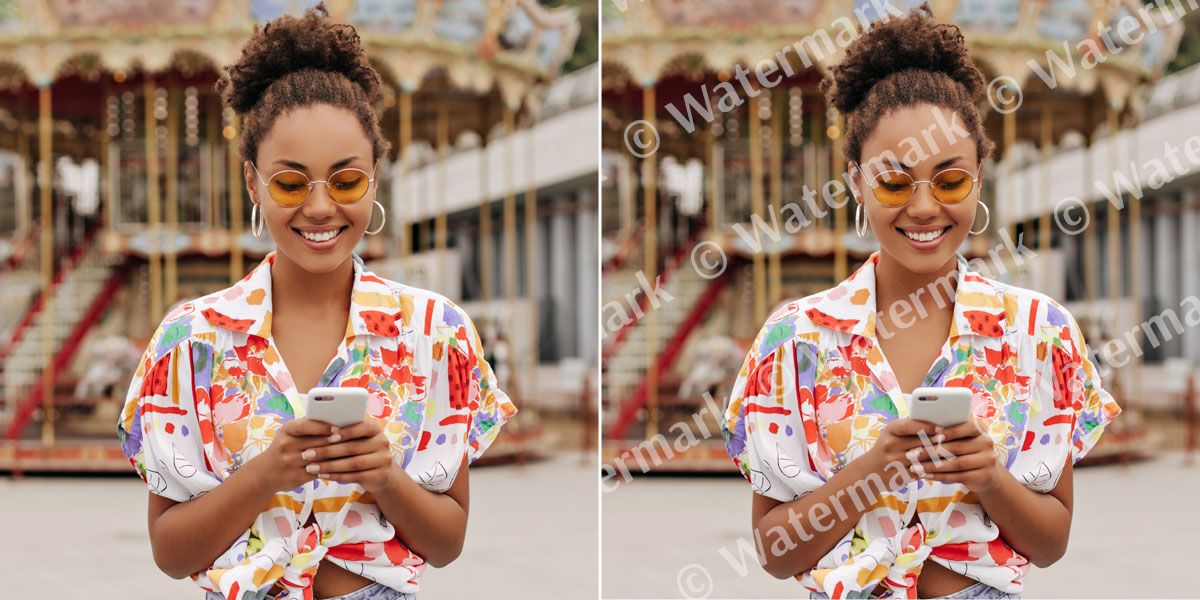 Taking a high-quality photo is a challenging task, so it seems logical that people want to protect their intellectual property with the help of a watermark. According to statistics, 64% of photographers, who disregard this possibility, deal with image theft, which is very upsetting.
If you know how to create a watermark, you tick several boxes simultaneously – stave off unauthorized use of your pictures and make your name known among large masses. WeEdit.Photos experts usually resort to Photoshop for watermarking content. To understand the process, take advantage of the tutorial presented below.
Make a Professional Photography Watermark in Photoshop in 9 Steps
Step 1. Create a new doc in accordance with the preferred size. I chose a 500px x 300px variant. Ensure the background is transparent. If you like the settings, click Create.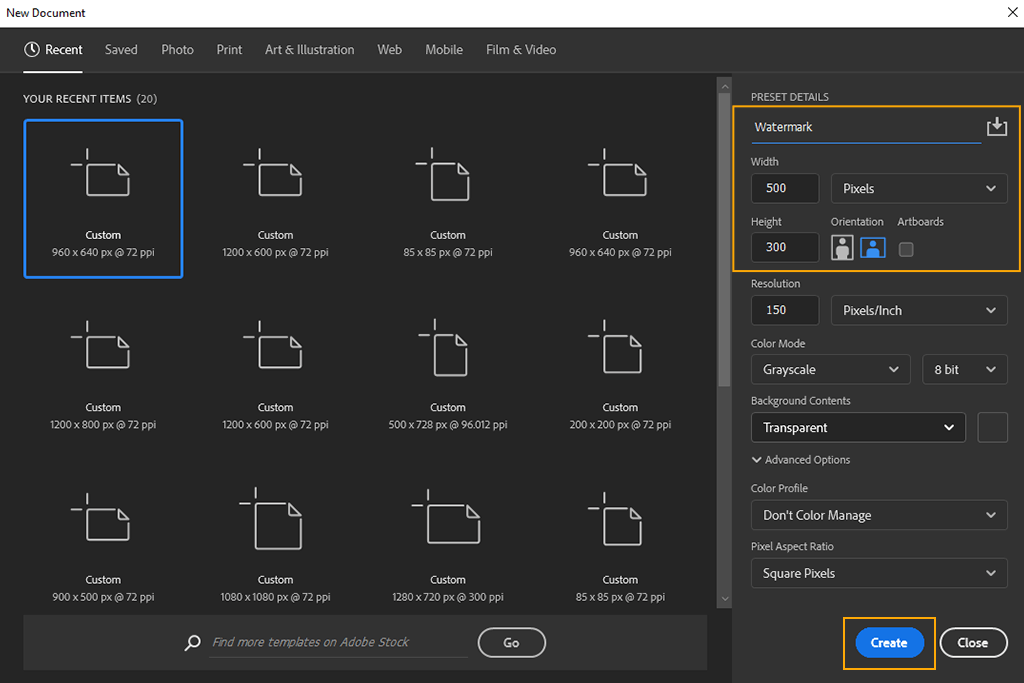 Pro Tip: If you want to turn a handwritten text, e.g., your signature into a watermark, you need to use a tablet for photo editing and a stylus to get a lifelike result.
Step 2. Choose a suitable font. Activate the Type tool by clicking T and create a text box. Enter your name and customize the size, position, and opacity.

Step 3. After clicking the Text tool, you will see a huge variety of options. There you can select the color, size, font, and alignment. To fine-tune your text, you should use the "Character" or the "Paragraph" instruments.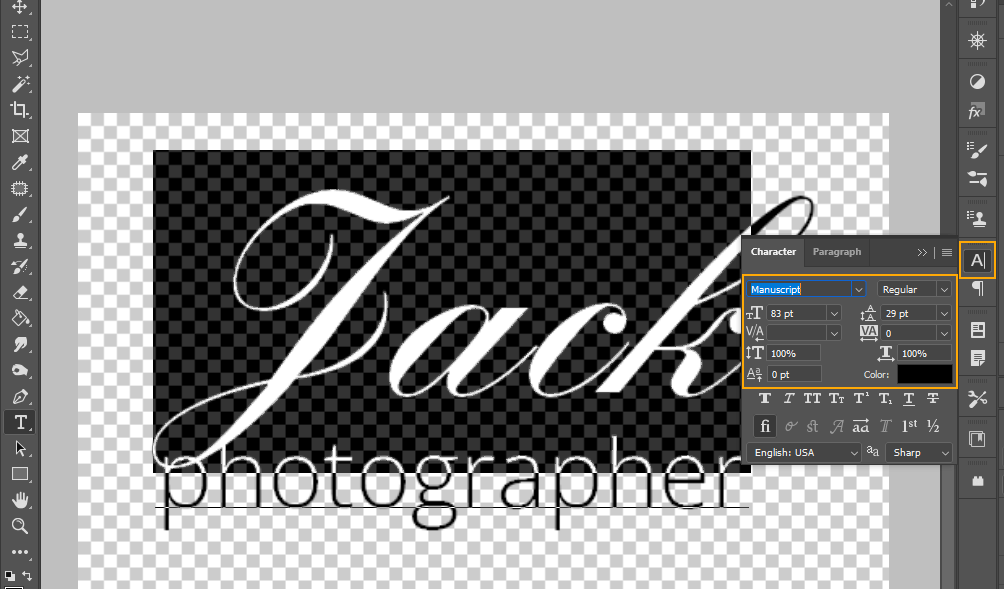 Step 4. You need to create a rectangular frame around a watermark. So, click M or select the Rectangular Frame Tool on the toolbar. Next, drag the frame so that your watermark is completely inside it.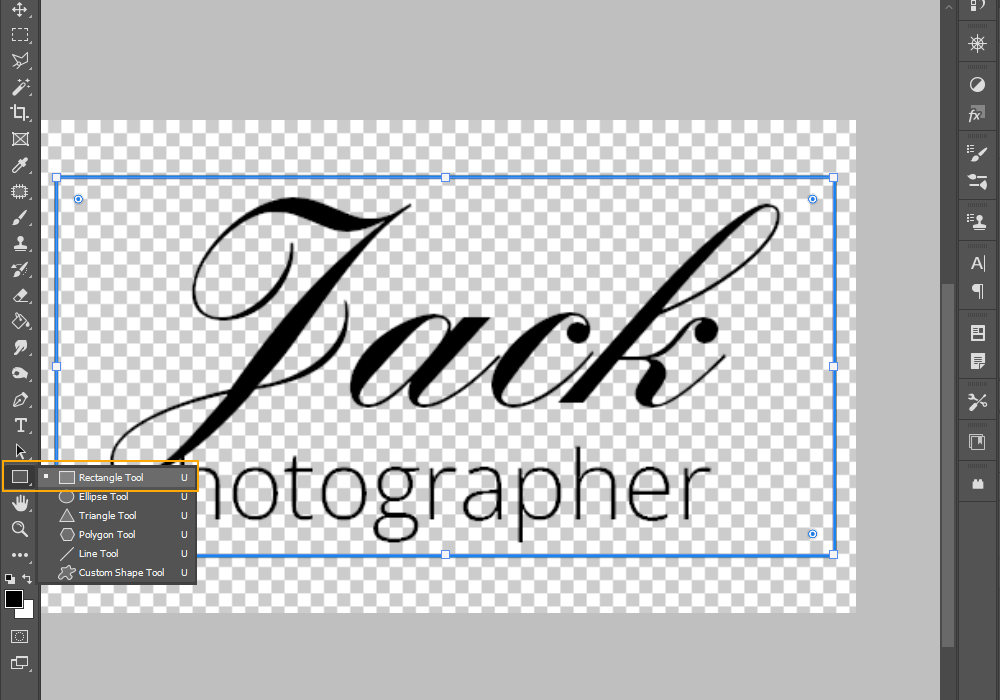 Step 5. When designing a watermark in this program, you need to create a new brush. Head to the Edit menu in the upper part of the screen and select Define Brush Preset.

Step 6. There will be displayed a dialog box, where you need to enter the name of your brush. I will call my tool "Watermark". Click "OK" and the window will close. This way you have created a new brush, which is necessary for watermarking your content.

Step 7. Now, click File > Open. To streamline the process, use keyboard shortcuts, namely, Cmd + O/ Ctrl + O.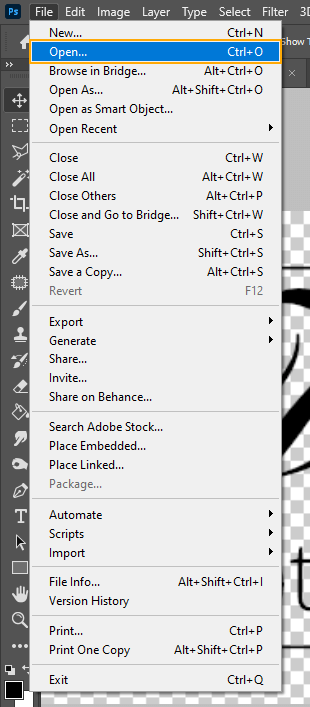 Step 8. To immediately activate your custom brush, you need to ensure that the Brush Tool is selected. Next, right-click/ Ctrl+click on any piece of your document, and the Brush preset picker will open. Examine the list of available brushes and pick the needed one.
You can easily locate a specific tool by flicking through thumbnails. By default, brushes that have been recently added are displayed at the bottom of the list. Click the thumbnail to choose a brush. After that, hit Enter/Return. The Brush Preset picker will close.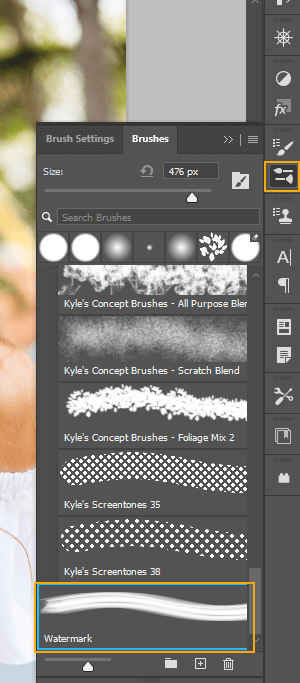 Step 9. Once you have selected your new custom brush, you need to drag and drop it inside your photo to add a watermark. Alter the size and placement if require, and click Save. When exporting your file in a JPEG or PNG format, it will have a watermark.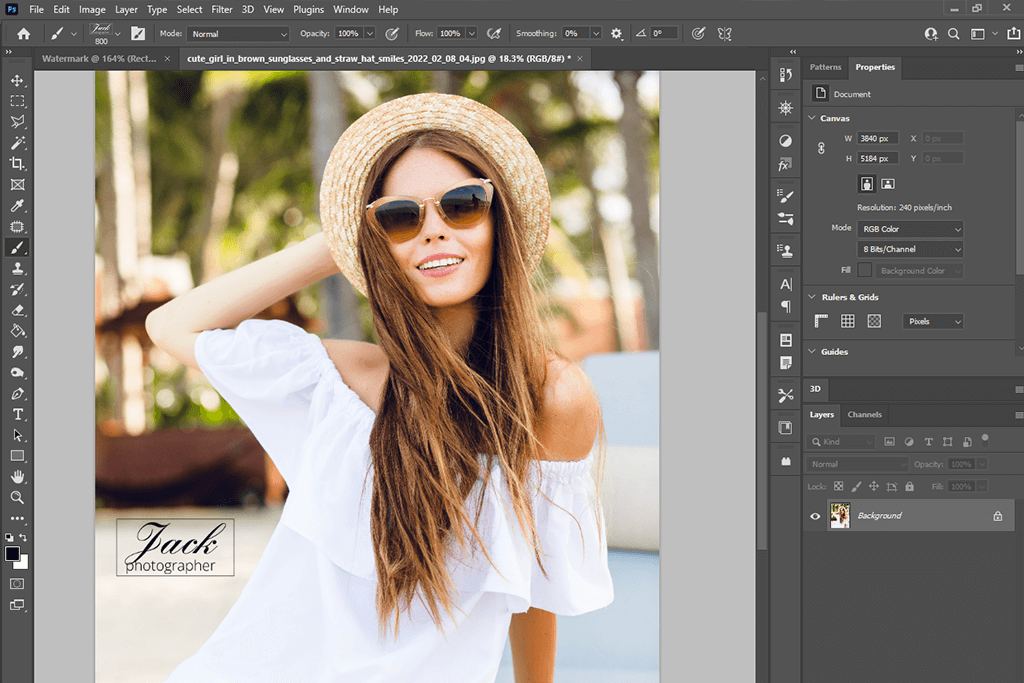 Pro Tip:
Now you know how to create a watermark. However, it shouldn't distract viewers' attention from the main subject, so it is recommended to lower the opacity. Double-click on the area to the right of your watermark layer. There will appear the Layer Style menu. Lower the fill opacity. You may also add drop shadows around it for a beautiful outline effect.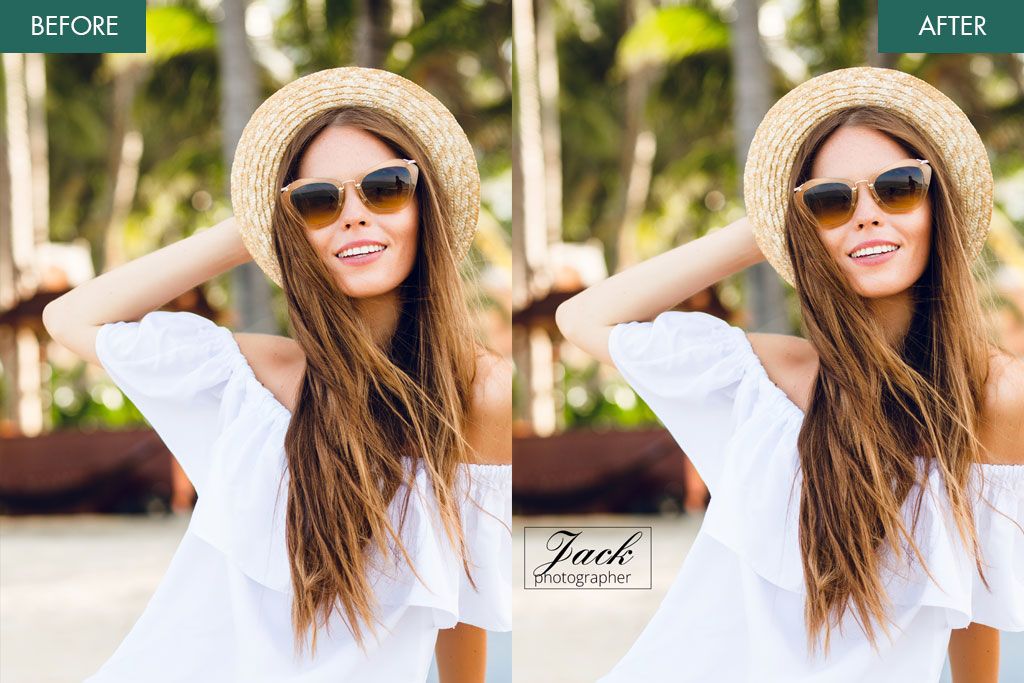 If you need some time to master Adobe Ps, but want to have your images protected right now, you can reach out to the best retouchers from our company. We can watermark your images in a quick way and at an affordable cost. In addition to watermarking photos, we will fix defects and make the changes you are interested in.
Photography Watermark Ideas
To make your photography brand recognizable, you need to come up with an interesting logo and watermark. To spike your creative thinking and imagination, we have selected offbeat ideas below. Look them through and you are sure to create a catchy watermark that will highlight the essence of your brand.
1. Specify Your Genre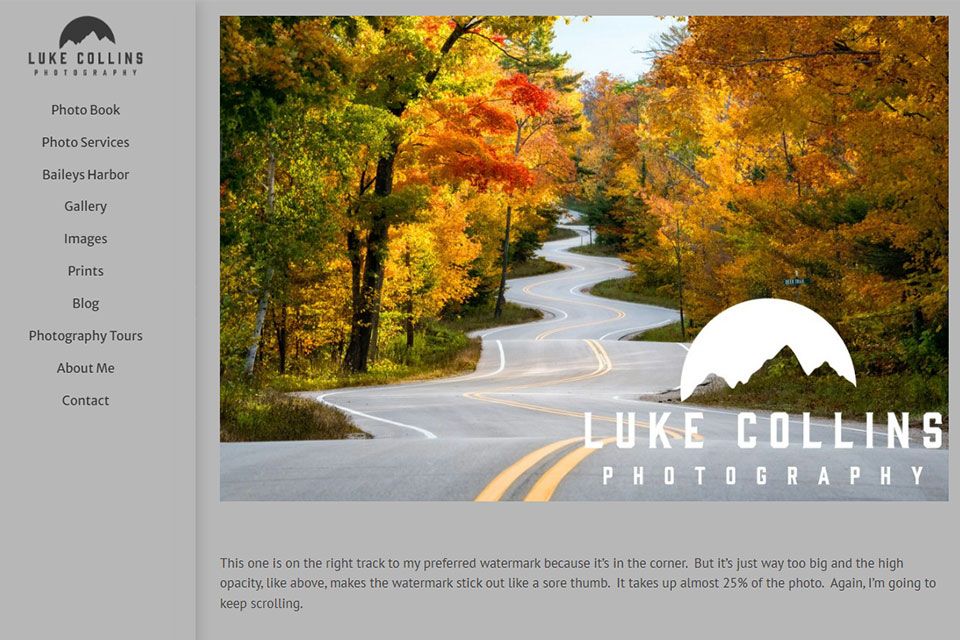 Why not build your watermarking strategy around your specialization? This can serve as a solid ground for developing branding elements. You can either write your expertise as a tagline or insert some visual objects. For example, if you mainly organize newborn photo sessions, you can add a small image of a baby to a watermark.
In case you belong to the group of architecture photographers, think about a descriptive yet not very flashy element that can highlight this photography genre. Thus, you can stick out from the crowd in a cool way.
2. Include Your Equipment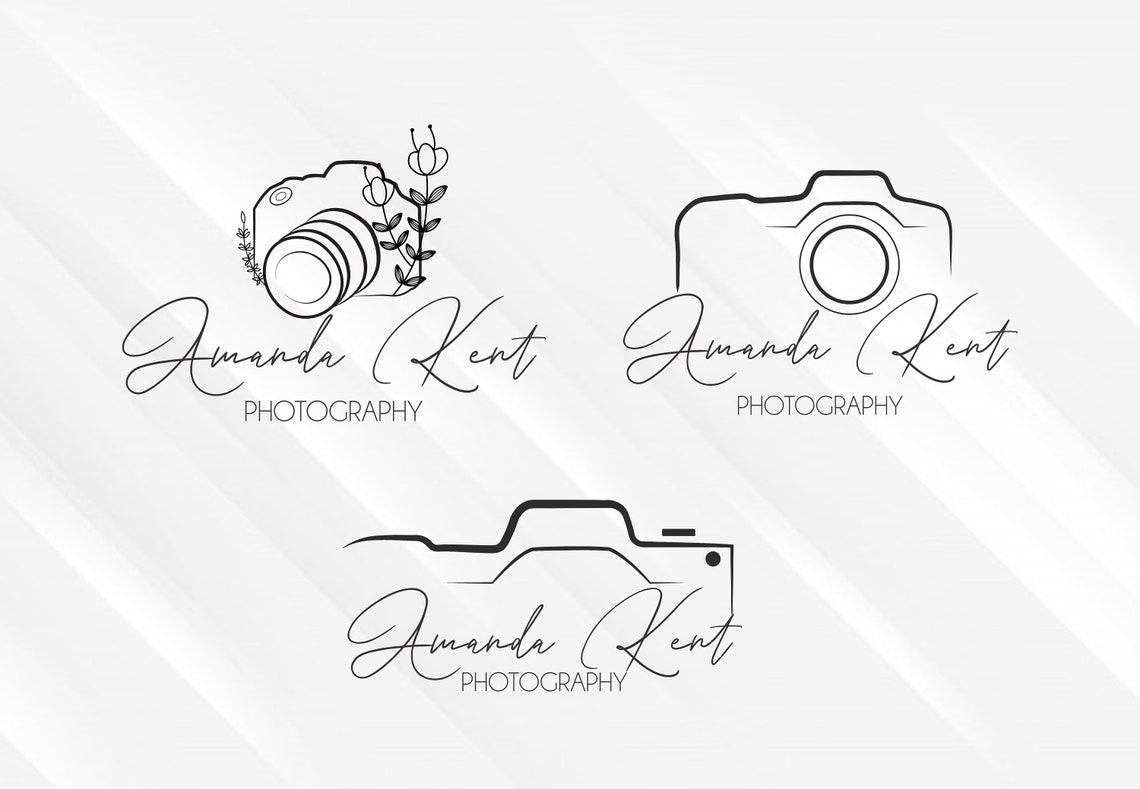 When you make your own watermarks, you may specify your activity by adding camera iconography. However, this option is widely used, so you need to think outside the box not to replicate other photographers.
3. Place It in a Circle
We are all used to creating circle logos but this shape also works great for framing watermarks. By choosing this variant, you will get a neat watermark and can place it in any corner of your image. You have probably seen several samples of circle watermarks. Of course, you need to add some unique touches to make your logo recognizable.
4. Frame Your Watermark
If you want to keep your text logo distinct and simple, you should put it in a frame. A regular rectangle is a win-win option but you can go a bit creative and change the shape a bit or even erase some fragments. The resulting watermark will be minimalistic and elegant.
5. Play with Your Initials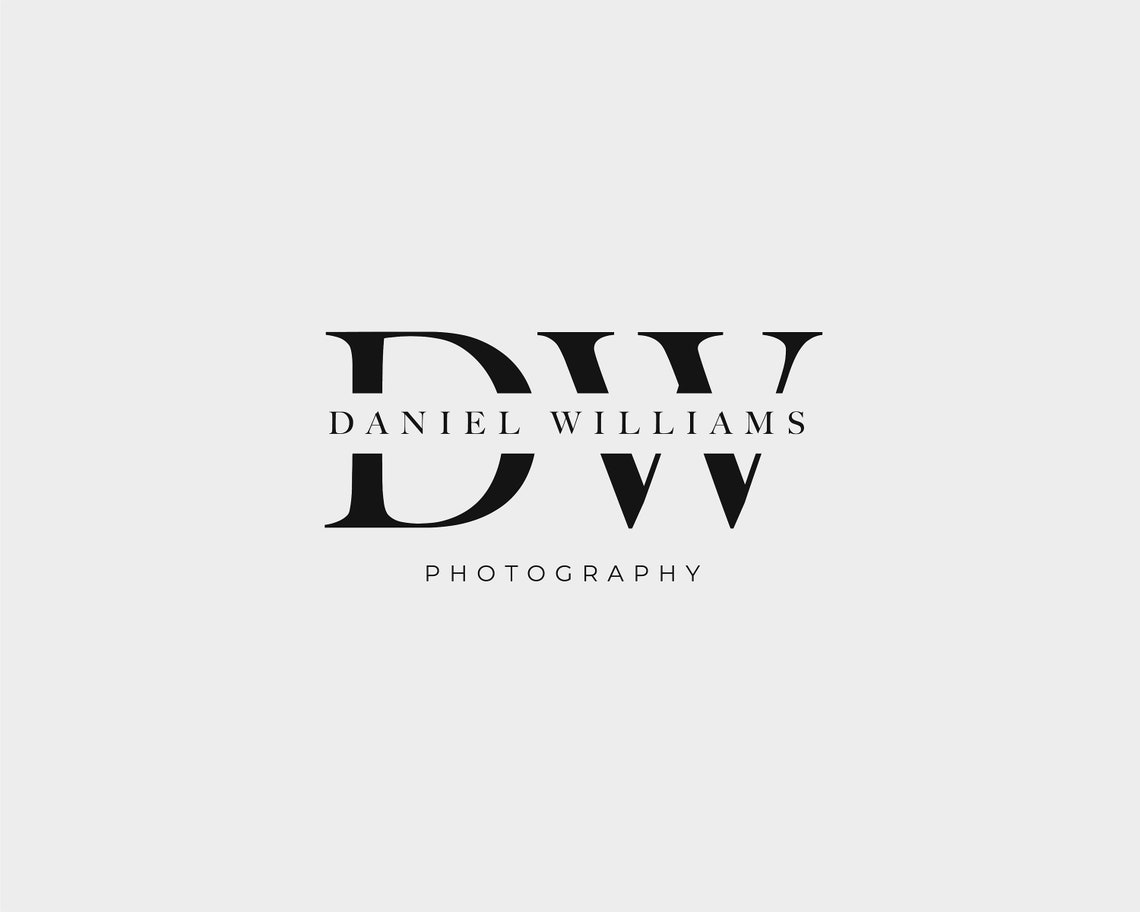 There are no stringent rules to follow when designing a watermark. This means you can combine your initials in the most intricate way to end up with a striking icon. You can start by writing letters in a common font and then proceed with combining abstract characters. Focus on the impression you want your brand to evoke when adding your initials to a watermark.
6. Try a Minimalist Approach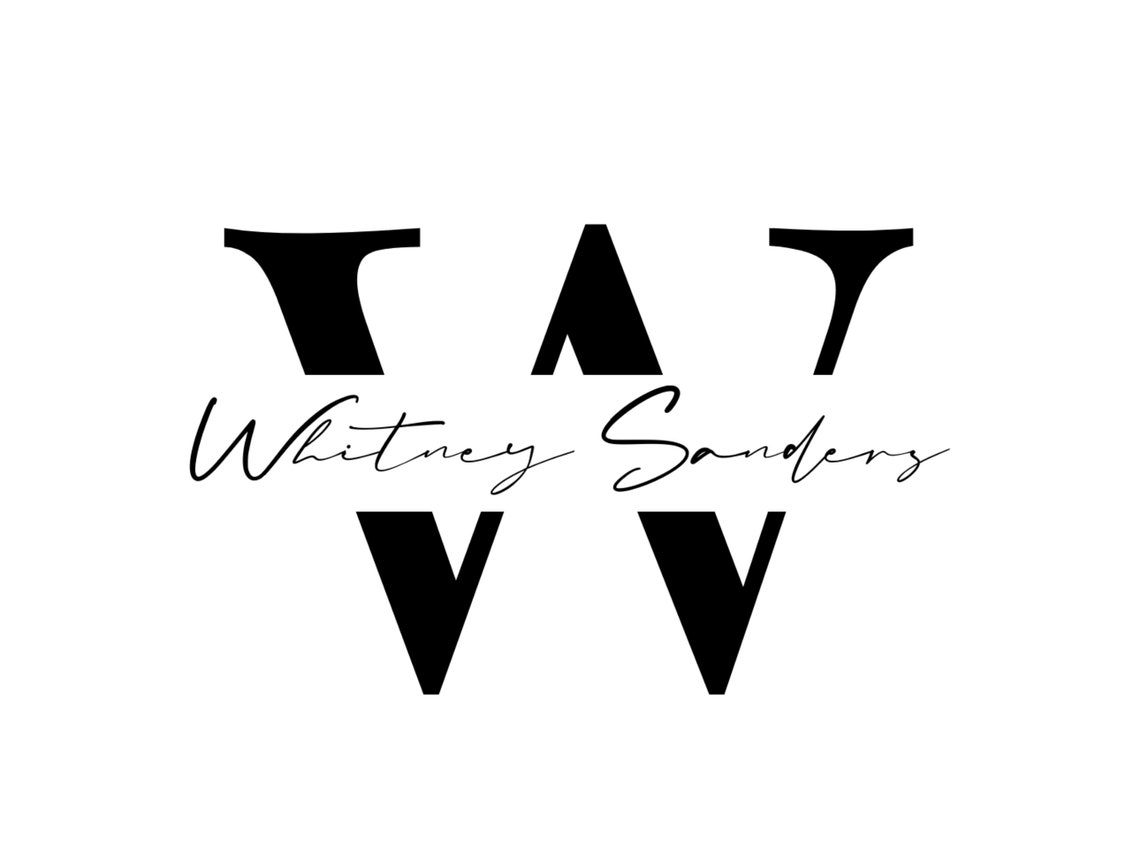 Minimalism is permeating different spheres – from portrait background ideas to logos and watermarks. In fact, choosing a bare minimum of elements for a watermark, you lower the chances to disperse viewers' attention. Companies opt for B&W graphics as well as one-color products. So, why not try this approach?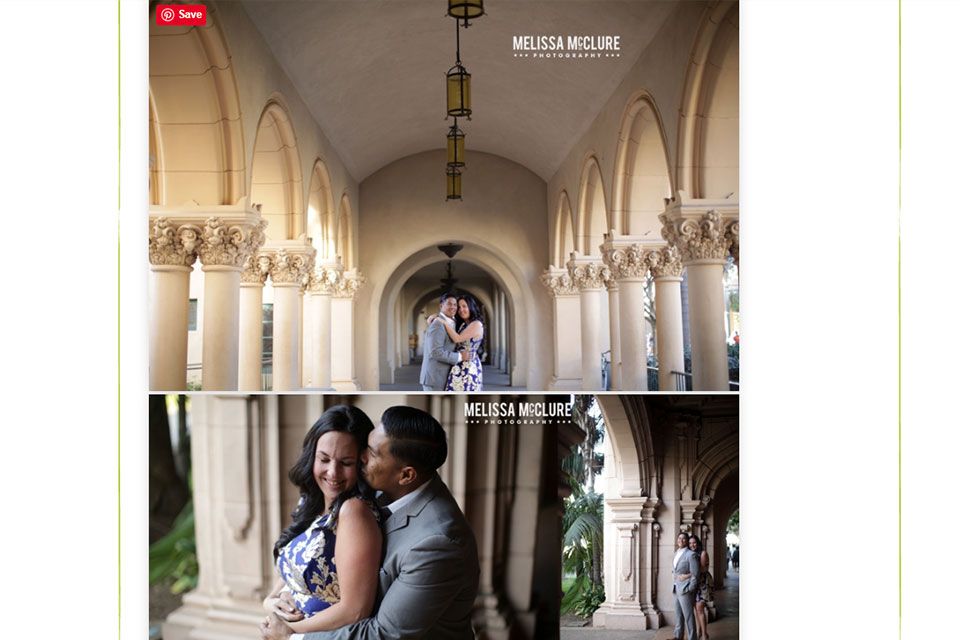 7. Keep It Simple with a Text Watermark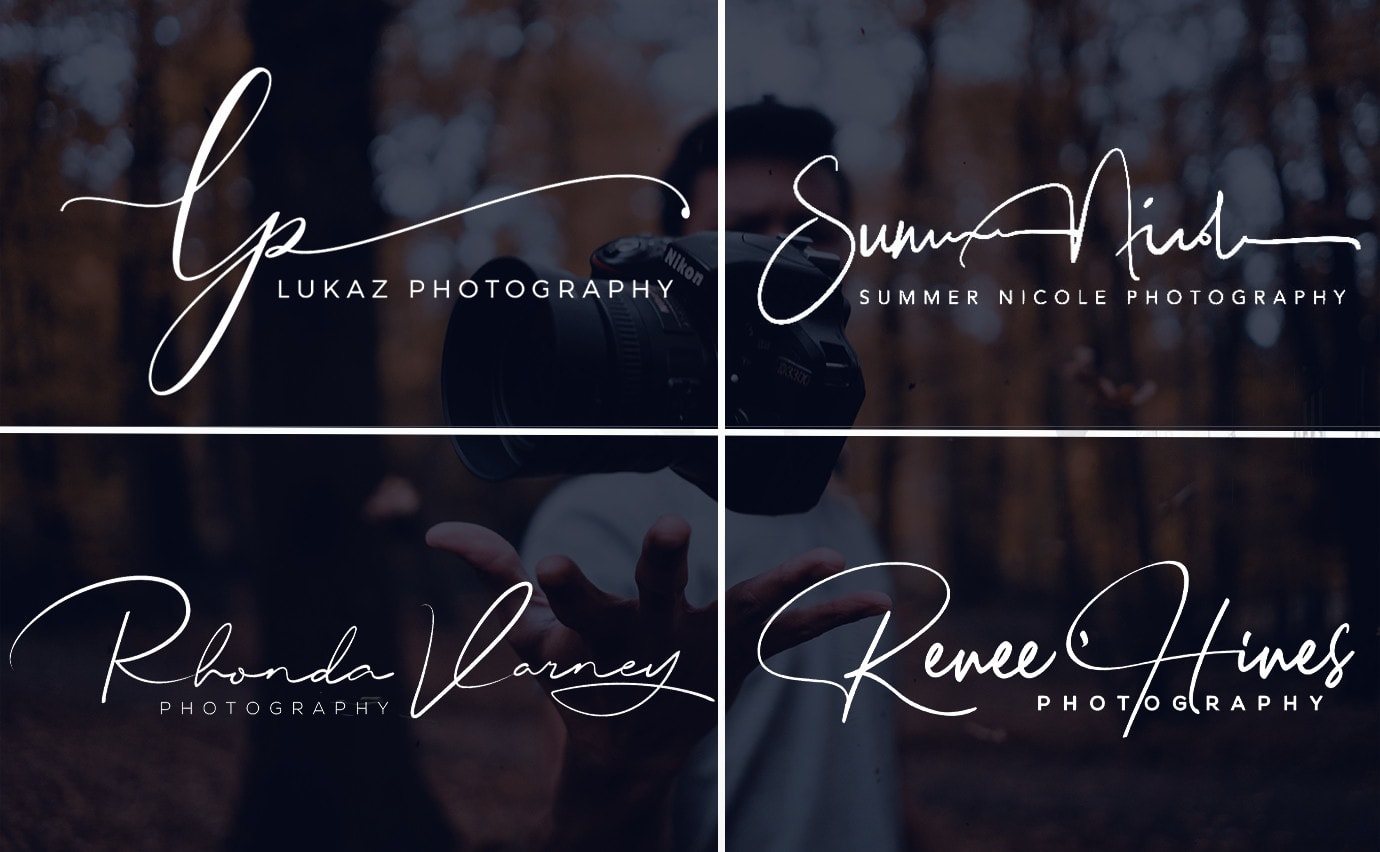 Text watermarks are never out of fashion and require less time to create. If you are just learning how to do a watermark, you should definitely try this option.
8. Add Some Color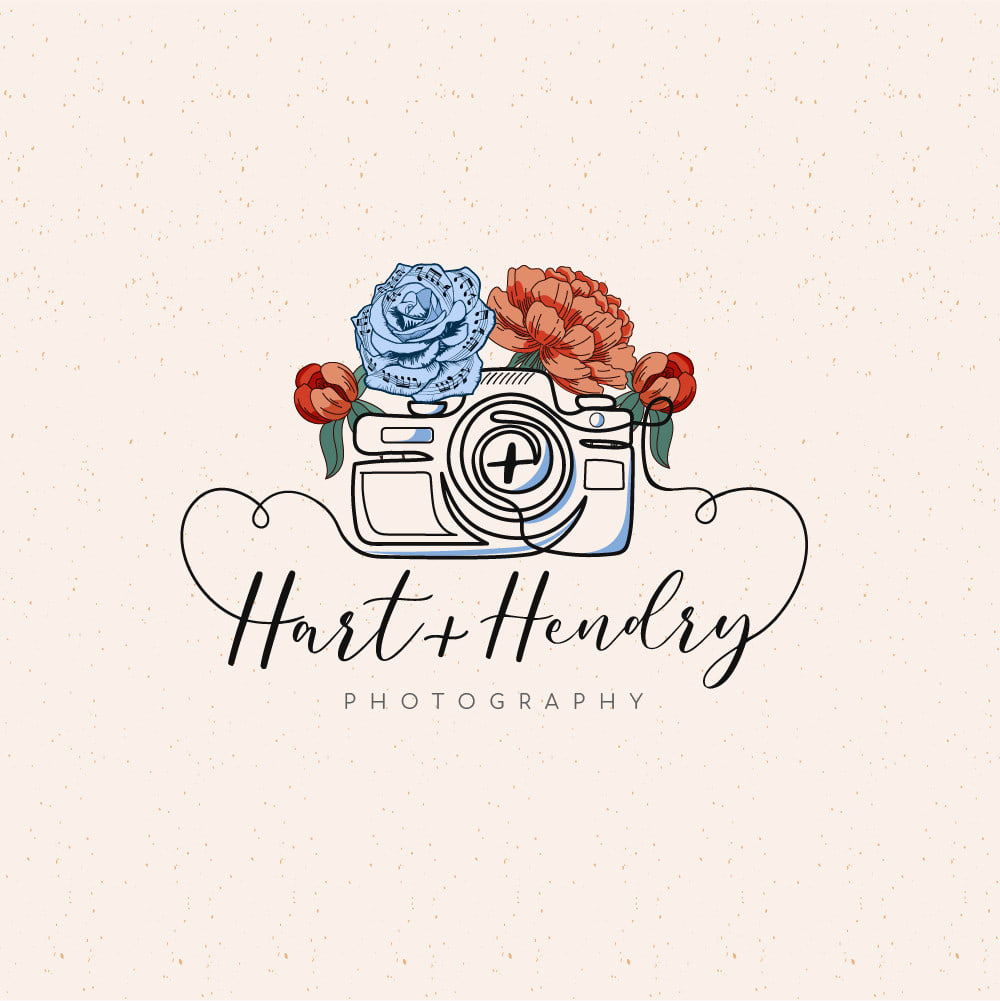 Playing with colors when making a watermark can also bring some cool results. However, avoid mixing random colors – you need to choose those that are related to a visual image of your brand. This means that should be coherence between your watermark, logo, website design, etc.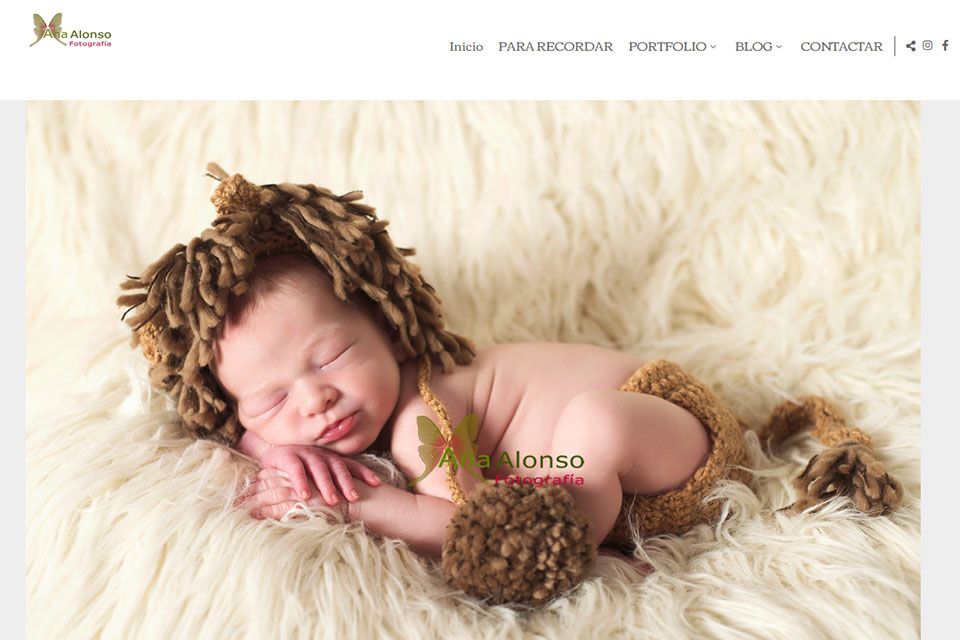 9. Experiment with Cartoon Illustrations
If you can't figure out what watermark matches your brand best of all, you should create several versions – traditional, flat, pencil, ink, line art, and cartoon. It happens quite often that cartoonish watermarks help present a company or an individual entrepreneur in an amusing way, which strikes a chord in clients.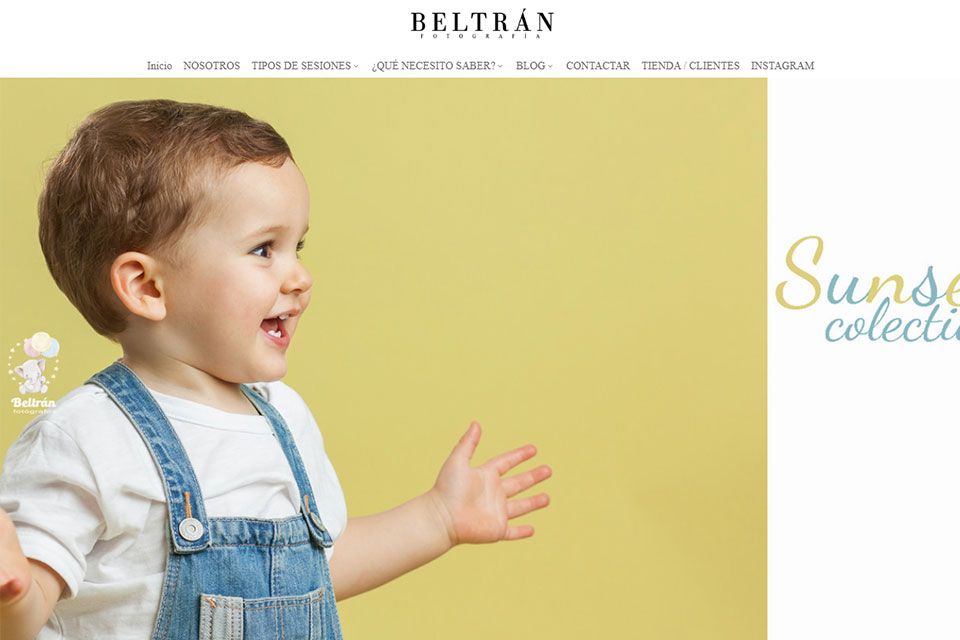 FAQ
What is the best size for a watermark?
You should stick to dimensions from 500 to 1000 pixels. Don't create too miniature watermarks. It is easier to make a big watermark smaller, while the opposite manipulation will result in getting a low-quality and unclear image.
What font should I use for a watermark?
Serif fonts are widely used for watermarks, printed materials, and other stuff that is supposed to be easily read. They belong to the group of traditional fonts.
Watermark vs logo – what's the difference?
In general, a watermark is a simplified version of a logo. It has one or several soft colors, and is added to a photo to protect it from theft.
Is it illegal to remove watermarks?
Removing a watermark without the owner's consent is totally against the US copyright law. Besides, adding a watermarked picture to any commercial materials without written permission of the rights holder is defined as a crime.
What is the proper opacity for watermarks?
Stick to 50% and place your watermark in the corner of a photo.
---