Portrait background ideas doesn't sound like a problem, but unfortunately, often this issue causes several problems. In order to create an incredible portrait, the search for best photography backgrounds that emphasize details & don't distract attention from the object of the picture becomes an integral part for photographers. Also it's useful to think about the correct background retouching. If you don't know how to do it correctly, you can use any photo editing service.
Therefore, we decided to consider the following questions in this article: How to choose a beautiful background for portrait photography and natural photoshoot background ideas. We also compiled a list of top 10 portrait background ideas for you.
How to choose a beautiful background for portrait photography?
If you want the background for a portrait to remain a part of your composition, then you need to take it into focus too. For example, if you are photographing someone on the background of the Leaning Tower of Pisa, it would be nice also to have it in focus.

Not much place for a background
But if all you need is to photograph someone's face, emotions, the background in this case is not so relevant but it should complement your portrait. An example would be a portrait of someone made against a background of nature. To make the background in the portrait in focus, you can use a wide-angle lens with a small aperture (f/8 or less). You also need to try not to take a lot of background into the frame and avoid distortion.

Bokeh
If you portrait background idea is to make a portrait with a bokeh, then the backdrop itself isn't so much relevant, because it will be blurred. The main thing is that the model was at a distance from the background, don't forget about it. You can use a telephoto lens with a wide aperture and make it so that the model was far from the background, then the latter will not be in focus. Find best lens for shooting portraits and you'll do Bokeh without Photoshop.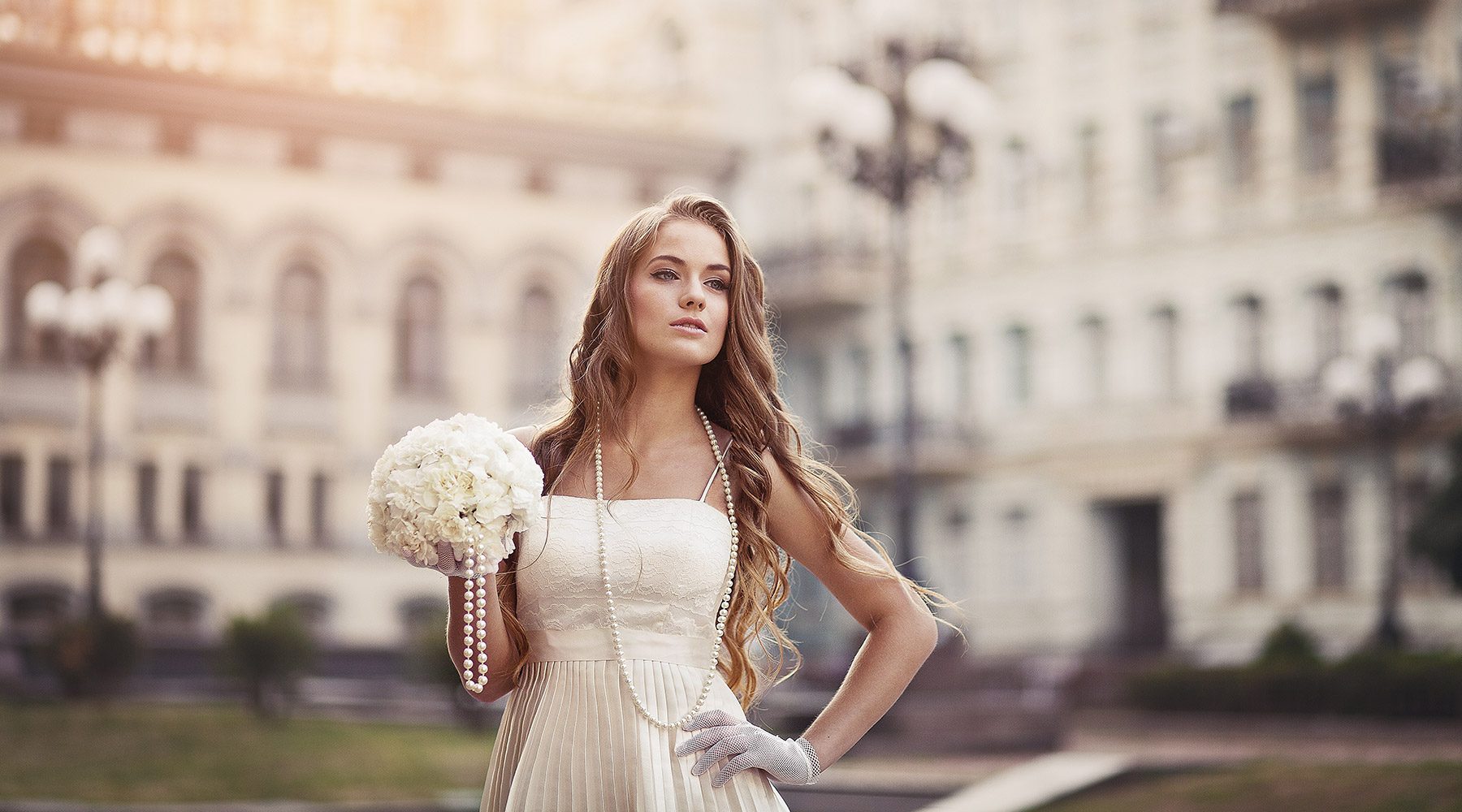 But the best lenses for bokeh are the prime lenses due to their wider apertures. But with the standard lens 18-55 this can also be achieved. All you need is to move model further away from the background, and be closer to her/him. For example, you can photograph only a head and shoulders.

Don't forget about the middle point between the bokeh and the sharp backdrop. Because there are situations when a photographer wants the background to be a little blurry but recognizable at the same time. For example, photos outdoors in winter or in the evening can be ideal. Because the background will be attractive but thanks to a small blur it will not take attention away from the model.

The portrait photography backdrop can be your house, you just need to find a cozy enough place, and bokeh will do everything instead of you. Also you should look at cafes, hotels or shopping centers. Now you can find there quite interesting and at the same time not distracting backgrounds for portrait photography, but you also need to find a person who could give you permission to take images at these places.

Unfortunately, it quite often happens that for some reasons: poor lighting conditions, lack of a good lens, etc. the background for a portrait is bad enough blurred, but you would like to have a bokeh on your portrait. Especially for the exit from such situation we recommend you to watch the following video, where it's shown how to edit the background for portrait photography in Photoshop to make it more blurred.
Lightning conditions
After you have found the location, you need to think about lighting. You can easily take photos in natural light, if there are large windows in the room or if you have a camera that photographs without grains on medium and high ISO. You may need an assistant with a reflector to reflect the light on the model. If the light is still not enough and you decide to use an external flash, you may experience some difficulties. You will need to find a place for a lighting stands, ask permission to take images in this room with a flash, etc.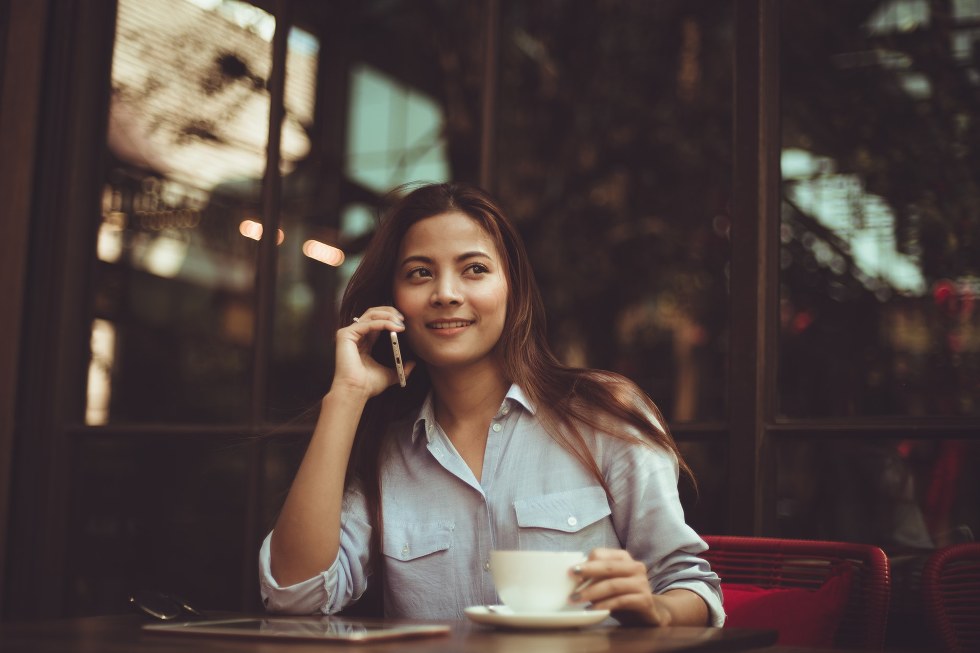 If you decide to do some portraits on the street, then the issue of lighting is still relevant. You need to understand, if you have enough natural light, you will have to use a flash. In either of these cases, you will also need an assistant with a reflector so that the light is perfect and your photoshoot background idea will be even more interesting.
Natural photoshoot background ideas
For the portraits outdoors, we decided to write a list of the 9 most favorite photographers' locations for portrait photography backdrops. We think this list may help when you choosing a photoshoot background ideas.
1. Parks or gardens
We think that parks and gardens are associated with portraits. The photo sessions in the parks in autumn enhance with yellow-orange foliage. Also in the gardens and parks there can be plants and trees that you can't find anywhere else in your city.
2. Beaches
The background of the sea is always great as a photoshoot background idea thanks to the sunlight scattered from the surface of the water. Incredibly beautiful portraits are obtained during sunrise or sunset, especially during the golden hour. We would also like to mention the rocky beaches, because the rocks create a good monophonic background.
3. Woodlands
It can be a very beautiful and sometimes mysterious portrait background idea. But this can be a bit difficult to implement. This is due to the fact that the light passes through numerous branches of trees, which can lead even on a cloudy day to the appearance of a shadow under the nose or eyes of the model. To solve this problem, you can use reflector or a flash to fill the shadows.
4. Suburban or urban areas
We think you will agree that in the city it will not be difficult to find a good background for portrait photography even near the place where you live. It can be the simplest but also beautiful backgrounds, for example, wall, doorway, fountain and maybe even a street. In turn, outside the city you can make a photo against the backdrop of a beautiful nature with its natural look.

5. Children's playgrounds
Not many photographers think that children's playgrounds can be used as a good, original portrait photography backdrop. You can give the model a frolic on the slides and attractions to add photos of joyful emotions, a sense of movement and a bit of lightheartedness.
6. Amusement park
The photographers rarely think about this background for a portrait like as about children's playgrounds. But amusement parks with their many different attractions can serve as an excellent portrait background idea. You can often see portraits on the background of the Ferris wheel. Exactly in this case you should not blur the background very much, so that the silhouette of the wheel will be slightly disinfected.
7. High Key
You can try to make a picture on an ordinary white background without seams, filling it with light and using a reflector. This option is well suited for corporate portraits. Also recommend to read our article How to use white foam core photography.
8. Low Key
For this option you will need a black seamless background. It is necessary that no key light fall on it as possible or that light fell far from the background and doesn't affect its exposure. Even if you don't have a black background, thanks to the external flash that will be aimed at the subject of photography you will be able to achieve good results.
9. The color of the eyes
One option for choosing a background can be a backdrop that suits the color of the eyes of your model. It will be the best background color for photography and in this case, the background itself may not be of much importance. This approach is always advantageous. You will get the best combination of colors in the image. It is not necessary to choose exactly the same color. The main thing is to match the tone: light asphalt, dark wood, yellow sand, blue sky. All this must correspond to the basic tone of the eyes.
Top 10 portrait background ideas
It often happens that people who are engaged in photography live in a town or a place where there are not many beautiful and interesting backgrounds. Therefore, it can be difficult to find something that is not ordinary for a portrait. So we decided to share with you 10 best portrait background ideas.
1. Floating Hearts
First you need to cut out small hearts from pink paper and fasten them on a fishing line with two-sided tape. You need to ensure that the tone of your face doesn't fuse with the color of the hearts. They should be located evenly.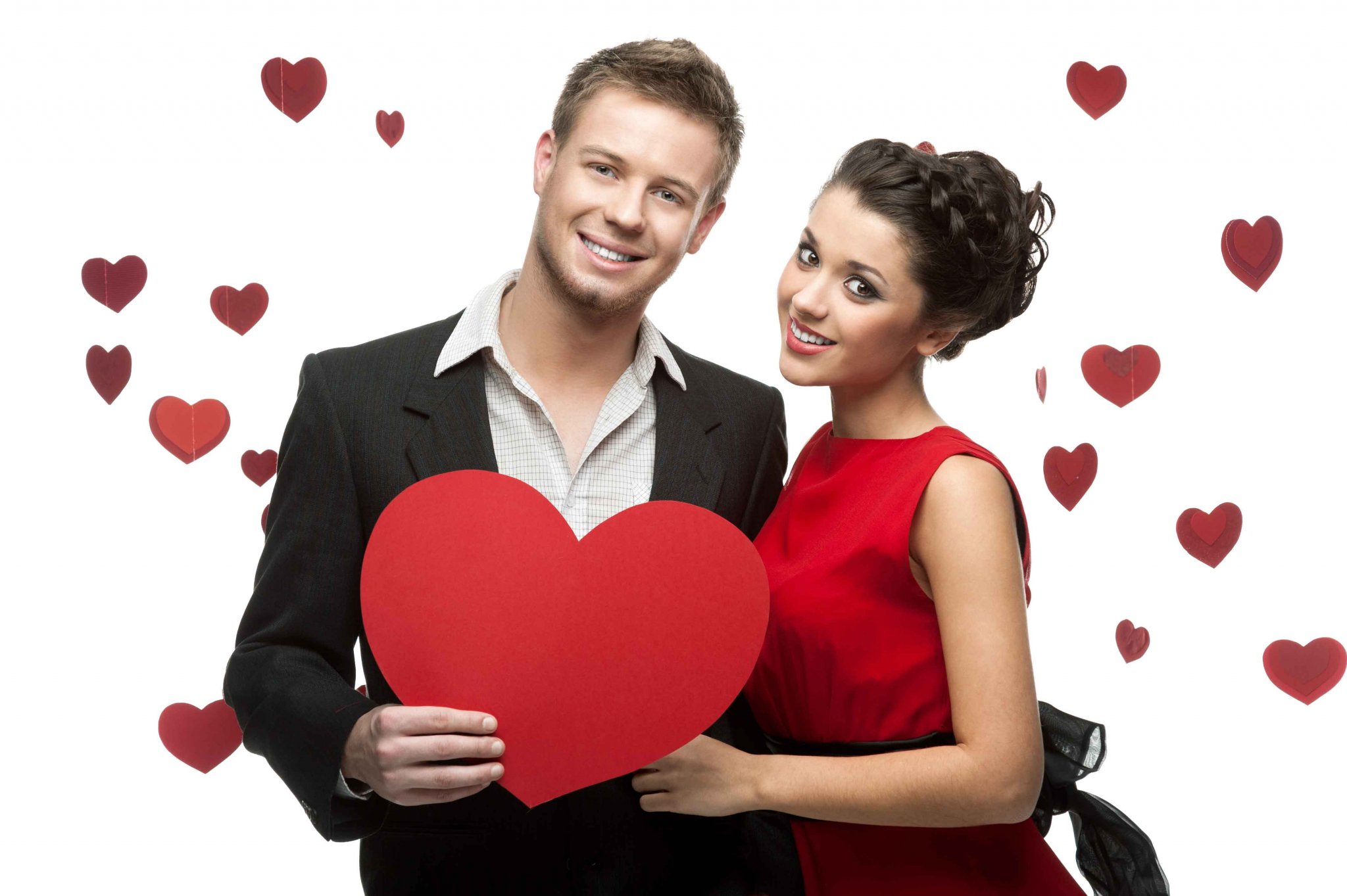 2. Black and White
This is a well-known style, which is practiced by both beginners and professional photographers. This style is perfect for man's portrait, because thanks to it the photo becomes more serious, dramatic and only your model will attract attention to yourself.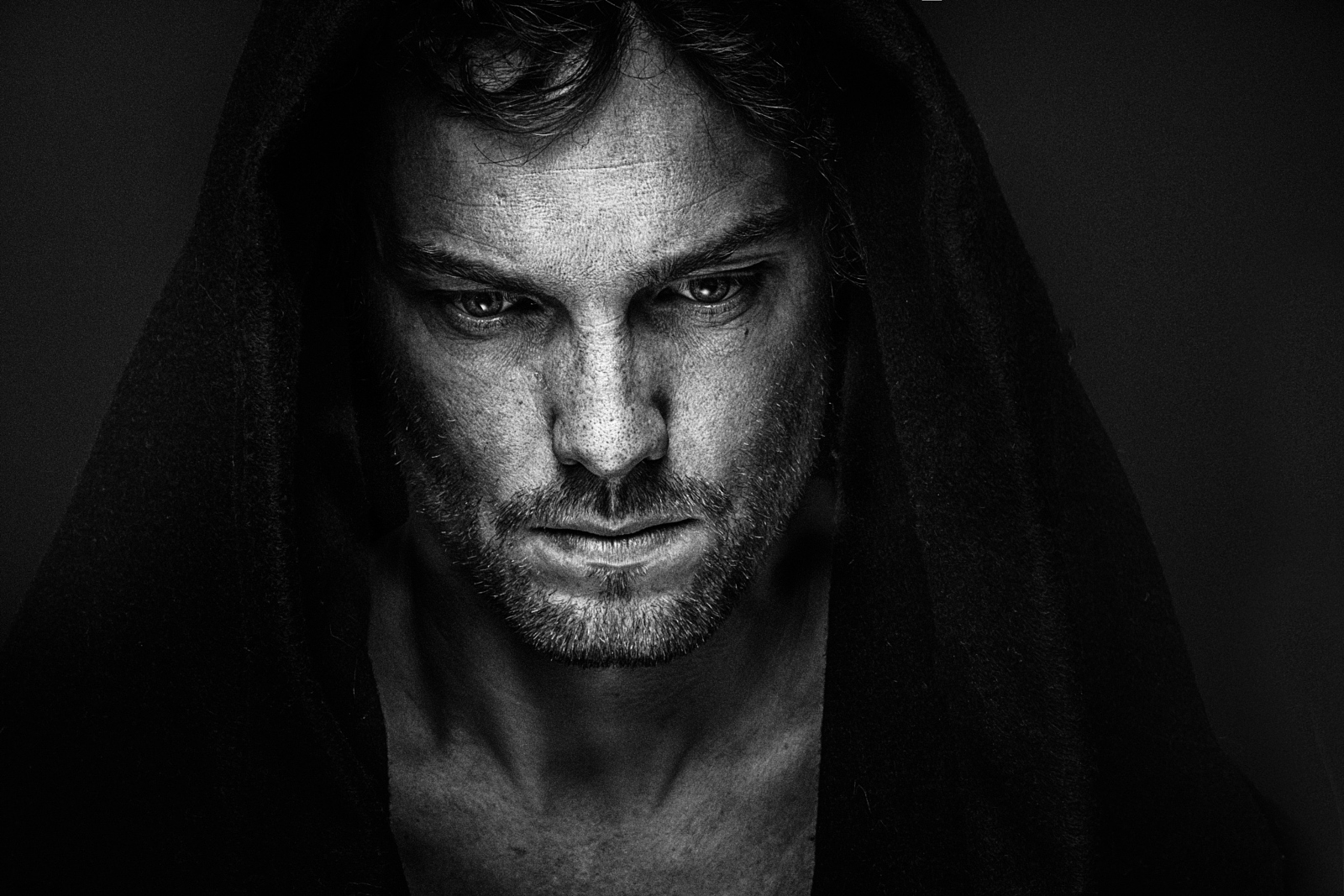 3. Household items
Even if you don't have a sufficient amount of money for the consciousness of the costume, you can still create a bizarre portrait. This is the last trend. Transformation of aluminum foil, mesh or heavy paper can lead to a creative breakthrough and escape from the ordinary photographing to which you are accustomed.
4. Come up with a story
Don't wait for the chance to take a picture of something special. You don't need to find a bride to make a wedding portrait. There is no such law that claims that the model must necessarily actually marry. Your roommate should not be a member of the band to make a portrait of a musician, and children should not be brothers to make a "family portrait." Some props and a few friends are all you need to play this game, and thus you will be ready for real events.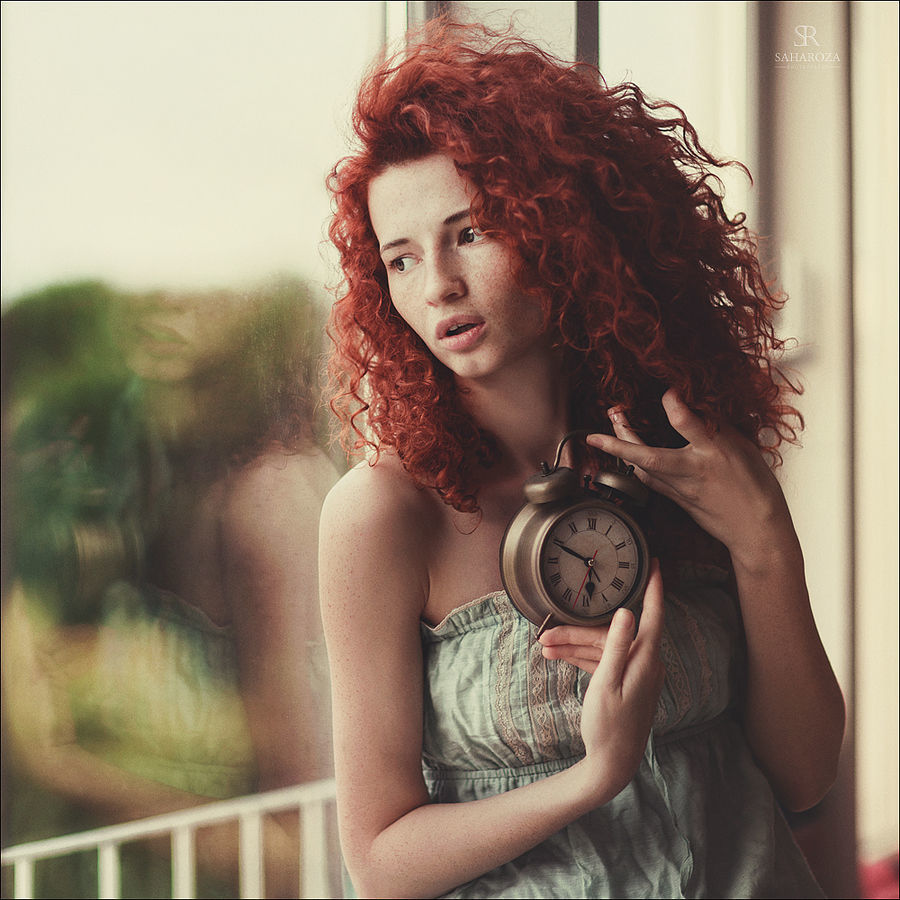 5. Change style with a familiar photographer
This is the most difficult exercise of all the proposed, because it will force you to leave the comfort zone. Take photos in a different way from your style, and then you will learn your style better, plus you will see how others interpret your work.
6. Let your model choose the direction of photography
If you are familiar with an interesting person, then this is a great way to pacify yourself, recognizing that you do not always know what is best for photoshooting. It may be that the boy, who was supposed to pose in a cute sweater and with a smile, decided to choose the clothes and the tone of the photography by himself. The result was a more amusing and personal portrait of the child. Letting another person manage, you get the opportunity to enjoy the process of photography.

7. Eyes in focus
Eyes are one of the most important things in a portrait. They should be the semantic center of the entire composition of the frame. If there are no eyes in the picture, it is difficult to call it a portrait. When shooting with a wide open diaphragm and focusing on the eyes, the side of the lens will give the portrait a noticeable softening of the skin.

8. Take photos in RAW
After taking a photograph, you always need to do some computer photo post processing. To ensure that this editing is not at the expense of the quality of the image, you need to save the files in RAW format. The fact is that RAW, in contrast to JPEG, stores all information about the taken photo completely. That is, the more serious the editing in JPEG, the greater the loss. And this leads, naturally, to a decrease in the quality of the image. So when shooting and RAW, you can make very serious changes to the picture before saving it to JPEG.

9. Portrait during bad weather
If you started to take a portrait on the street, and the sky is covered with clouds – don't worry. Photograph in this weather too. After all, the clouds are a wonderful scatterer of sunlight. Black and white photos will have interesting look in this case.
10. Rule of the diaphragm 16
All photographers must know this rule. It is very simple: on a bright and sunny day when photographing with aperture 16, the exposure will be equal to unity divided by ISO. For example, ISO at you set is 100, and a diaphragm is 16, and it is necessary to remove at an exposure 1/100.

In this article, we have analyzed a very important issue for any photographer – the background for portrait photography. We believe that our tips will help you make incredible and interesting portraits. And we, in turn, are ready to help you with their editing. We guarantee an individual approach to every portrait and the best quality of photo post processing. Therefore, we invite you to see our photo editing prices.