How to Get Illustrator Free Download for Windows 10 (2023 Version)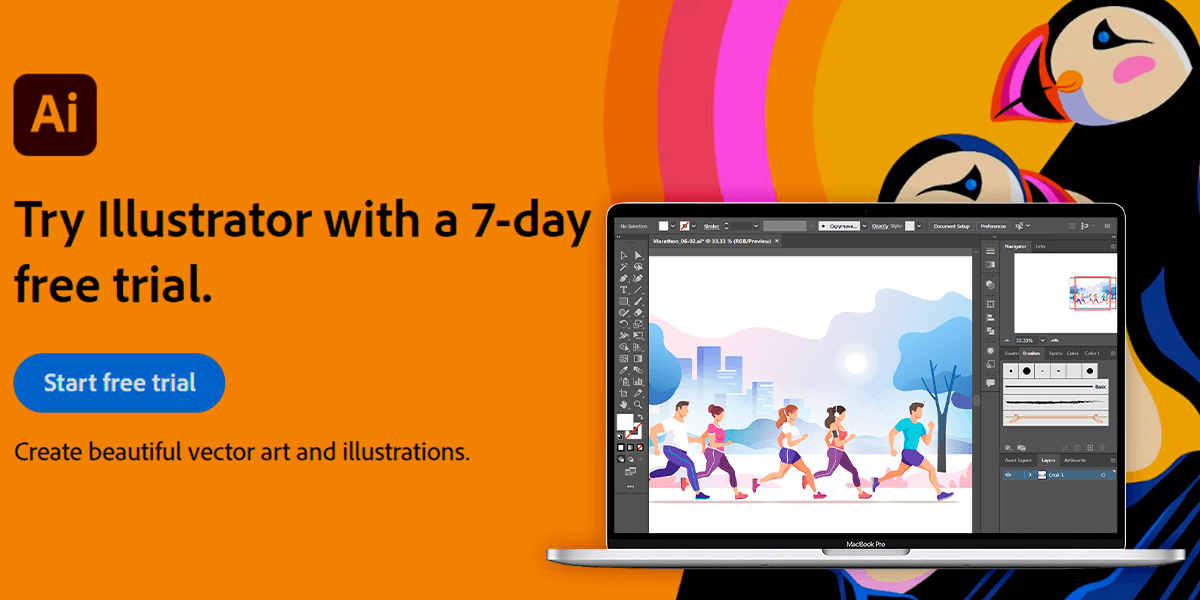 Professional designers use Adobe Illustrator to create colorful illustrations, icons, patterns, logos, different templates for printing, and much more. Meanwhile, beginner graphic designers often want to learn how to download Adobe Illustrator for Windows 10 for free, as they would like to try out the service before committing to paying $21 a month for the paid subscription.
This software is filled to the brim with useful features that are, however, offered at a rather high price. If your budget is currently too small to afford this tool, check out the 2 Illustrator free download for Windows 10 methods below that you can take advantage of.
Illustrator Main Features:
• Allows working with geometrical shapes

• Prepare assets for print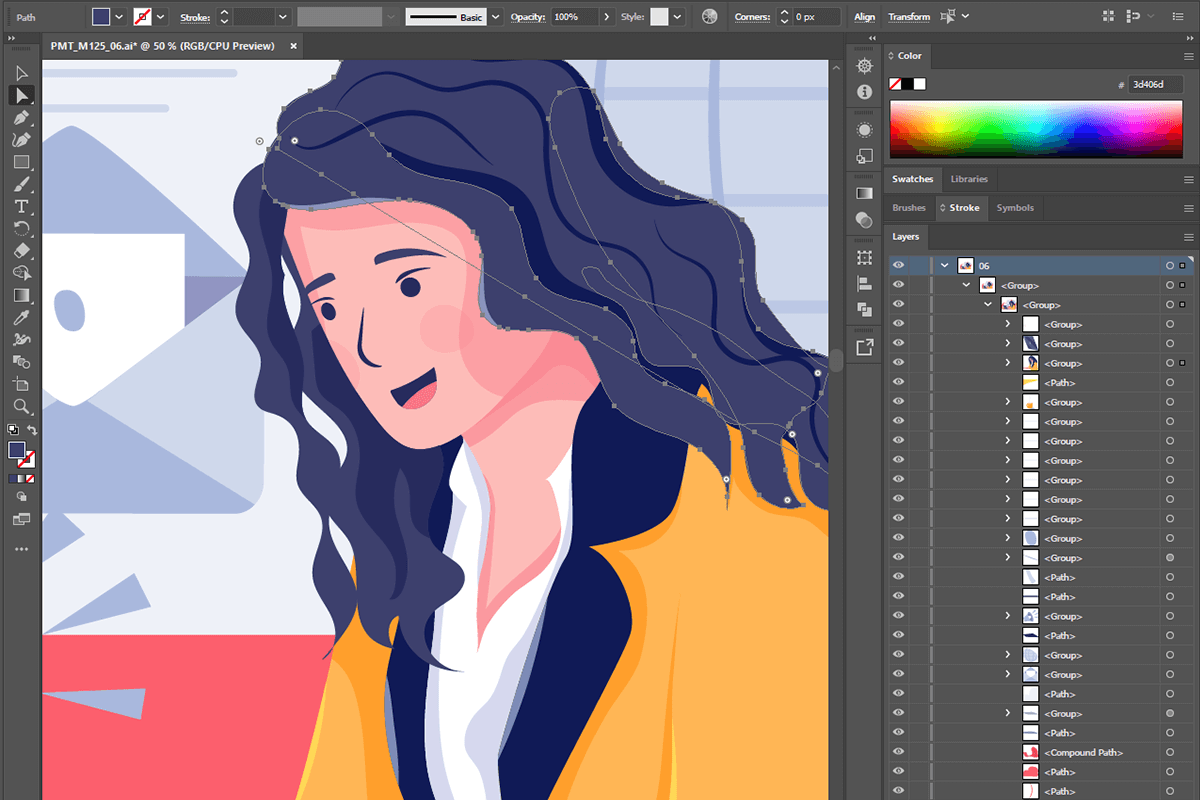 Way 1. Download a Free Trial to Try Program Capabilities
The simplest way to get a free Adobe Illustrator download Windows 10 is to take advantage of the trial version. It's available for 7 days, which is the perfect amount of time for determining whether its functionality can satisfy your needs.
The trial version lets you test the software, see how it compares to alternatives, and decide whether you should get a paid subscription afterward. You can obtain the Adobe Illustrator free trial by following these straightforward steps:
1. Visit the official Adobe site.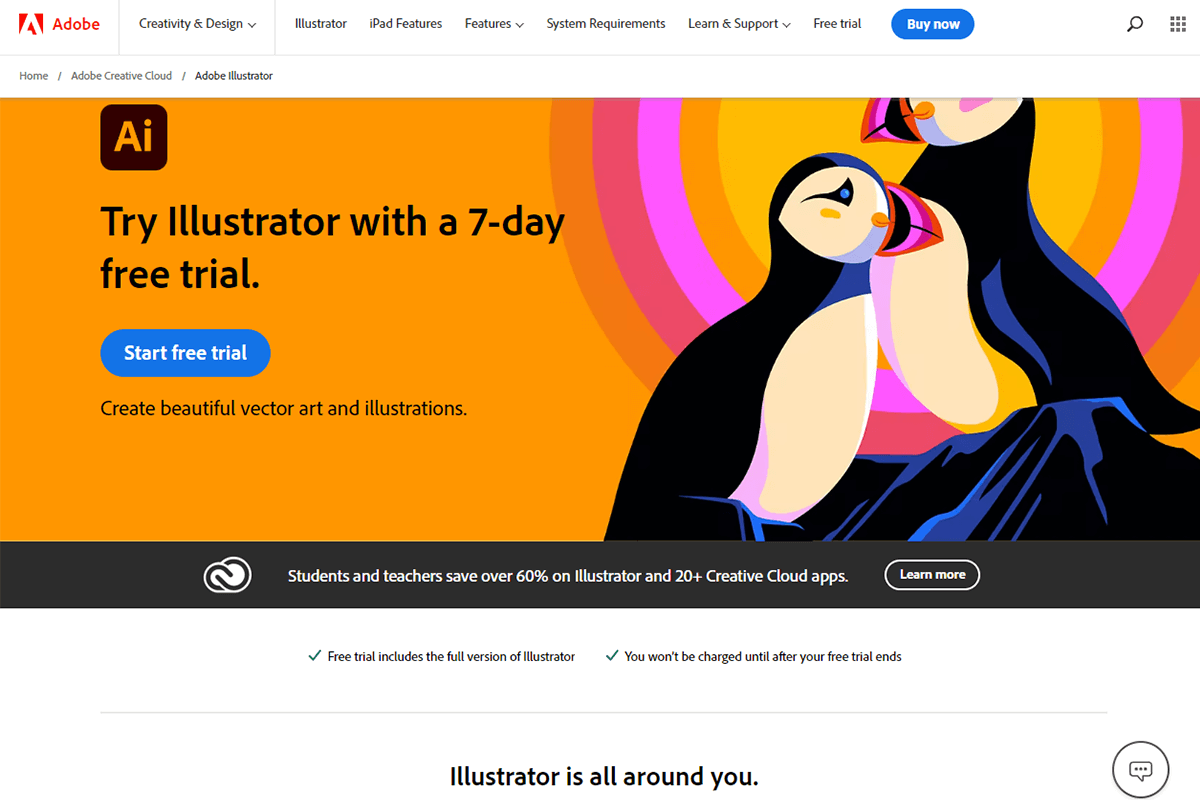 2. Log into your Adobe ID profile or create a new one.
3. Go to the Creative & Design menu and pick "View all products".
4. Locate Adobe Illustrator among all the listed options and pick "Start Free Trial". Choose a suitable plan.
5. Go through the secondary registration process, provide your credit card information and pick the desired payment method. Install the software via standard setup.
6. Complete! The 7-day free trial will start the moment you launch Illustrator for the first time.
Way 2. Download a Fresco App for Drawing with Smartphone or Tablet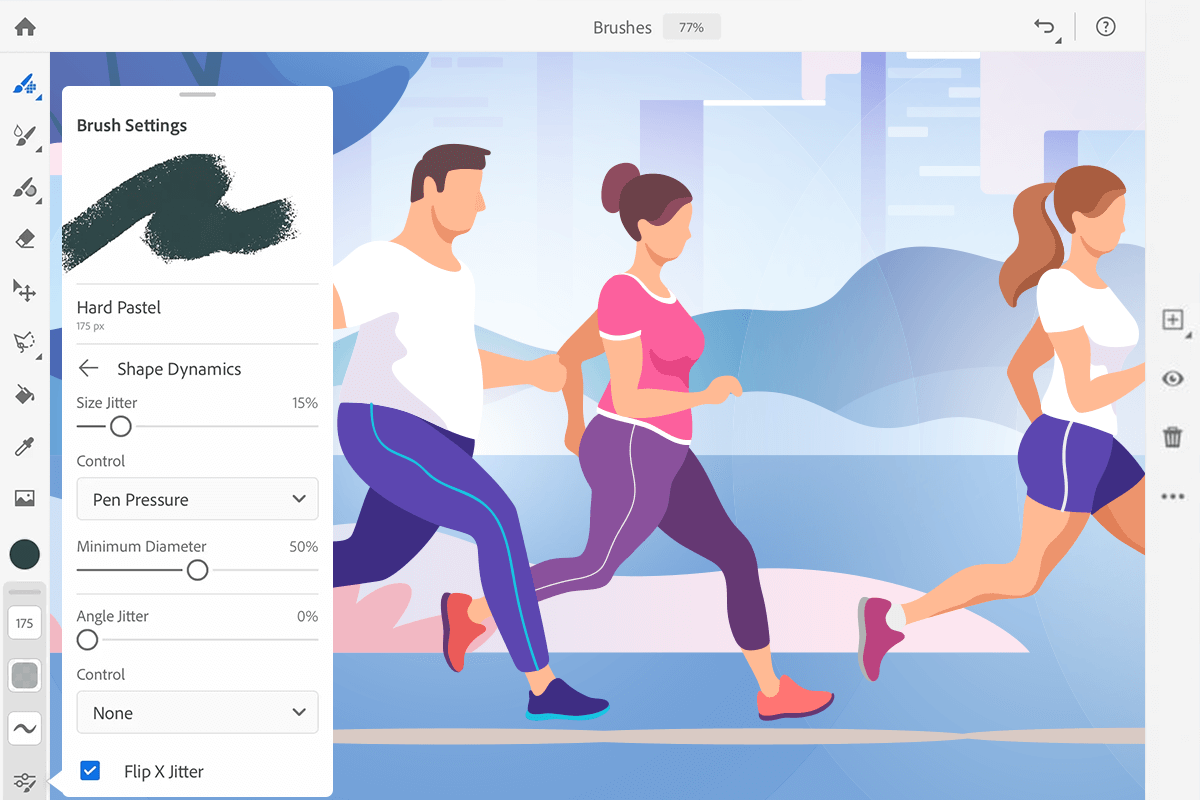 Adobe Fresco is a free drawing application that was developed specifically for iPads and iPhones with Apple Pencil support. It serves to help you create artworks and illustrations with maximum convenience. You can synchronize your projects across all devices, which simplifies file management and makes it easier to work on different illustrations on the go.
1. Locate the application in the App Store (available only for iOS users).
2. Install the app on your iPad or iPhone.
3. Follow the on-screen prompts to log into your account and complete the installation process.
Free Similar Software
Since the Illustrator software free download for Windows 10 is only an option for 7 days, a lot of users are interested in reasonable alternatives for creating illustrations, logos, and other visual assets. Below you'll find an array of free software that is packed with pro-level tools, expansive color palettes, and impressive format support.
1. Inkscape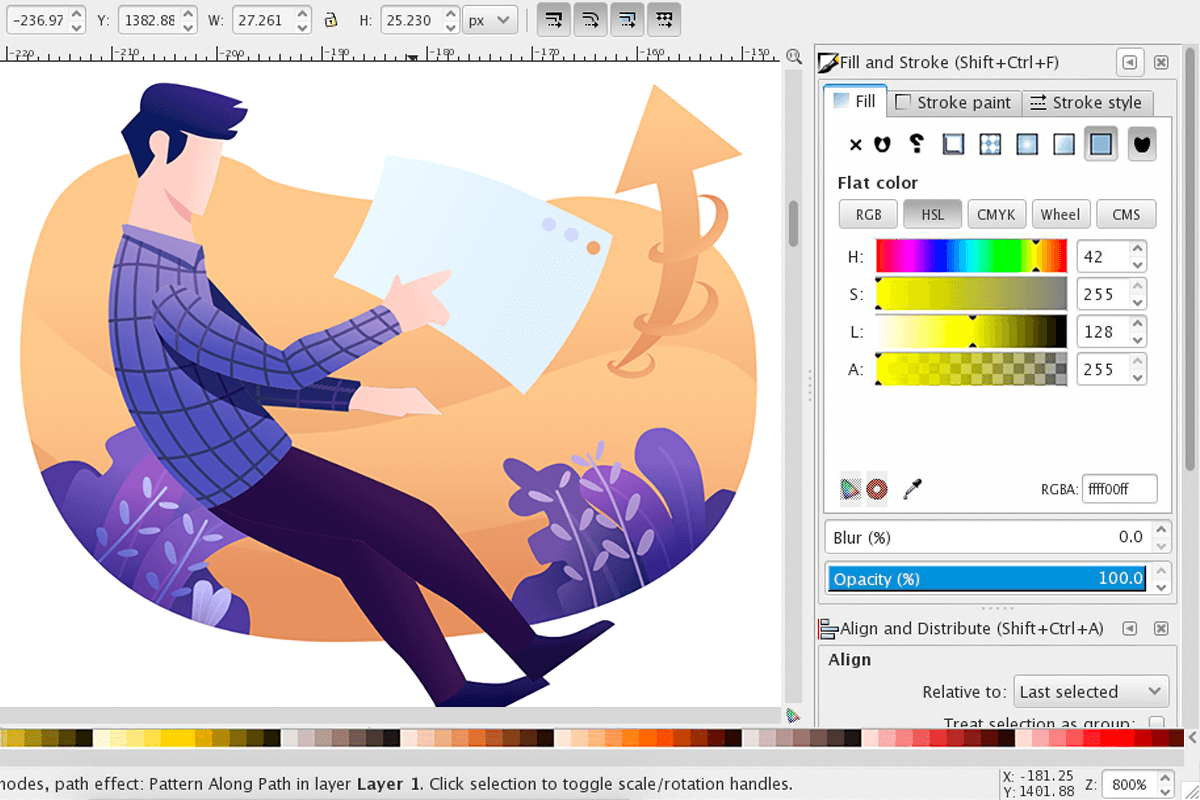 Inkscape offers a broad range of features and professionally-made tools for designing, adjusting, and converting vector illustrations. Each feature comes with its own settings menu that makes it a lot easier to use without cluttering the UI.
Other than the expansive toolset, Inkscape also allows you to take advantage of premade plugins as well as create your own. Potential options include spiral, paint bucket, brush, pencil, and even an airbrush.
Available for: Linux, Windows, Mac
2. GIMP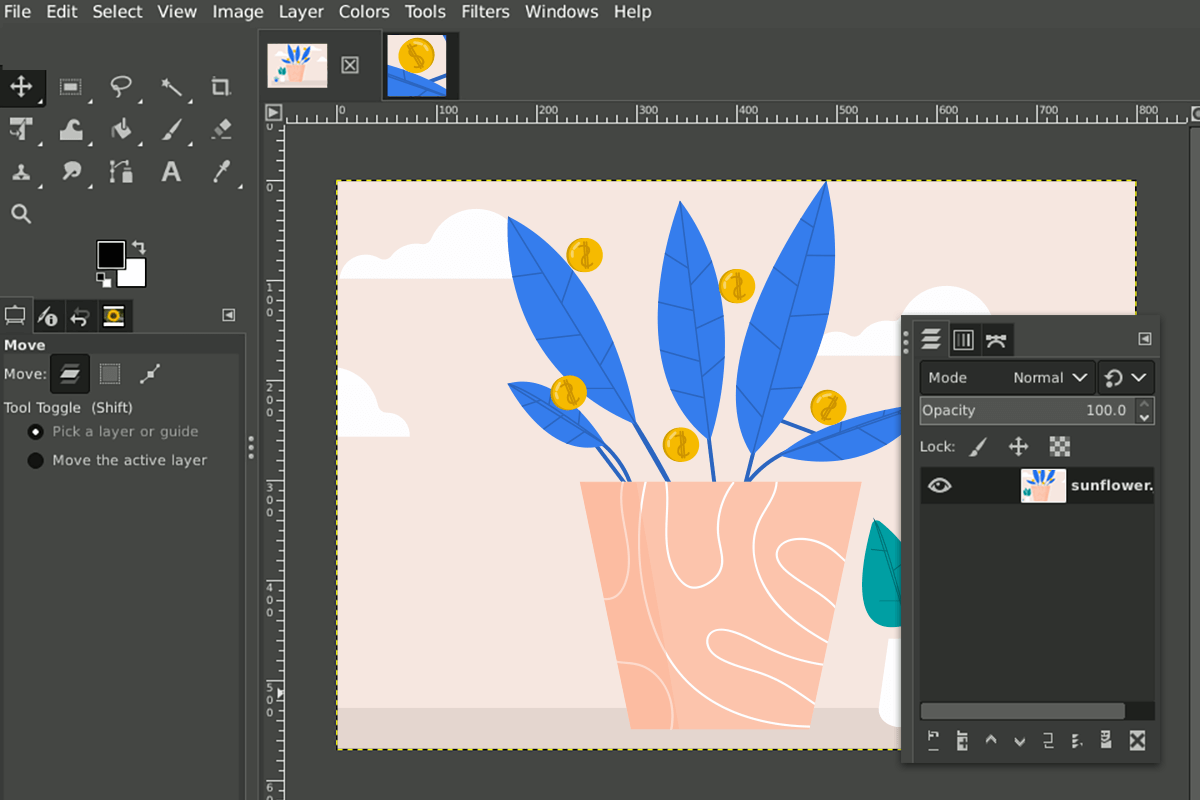 GIMP is a flexible, powerful, multifunctional, and, most importantly, free photo editing software that rivals Photoshop in many aspects. It's perfectly suited for drawing, working on web design projects, and creating graphic designs.
This editor is a terrific choice for working with raster graphics, as it stands out from the competition with its convenience, expandability, and simplicity. GIMP offers a broad range of features that allow you to make your photos more eye-catching or moody, get rid of unwanted elements from images, create collages and posters, draw paintings with the help of graphic tablets (Wacom, Genius, etc.), create website designs and process various scientific data (FITS, DICOM).
Available for: Linux, Windows, Mac
3. Krita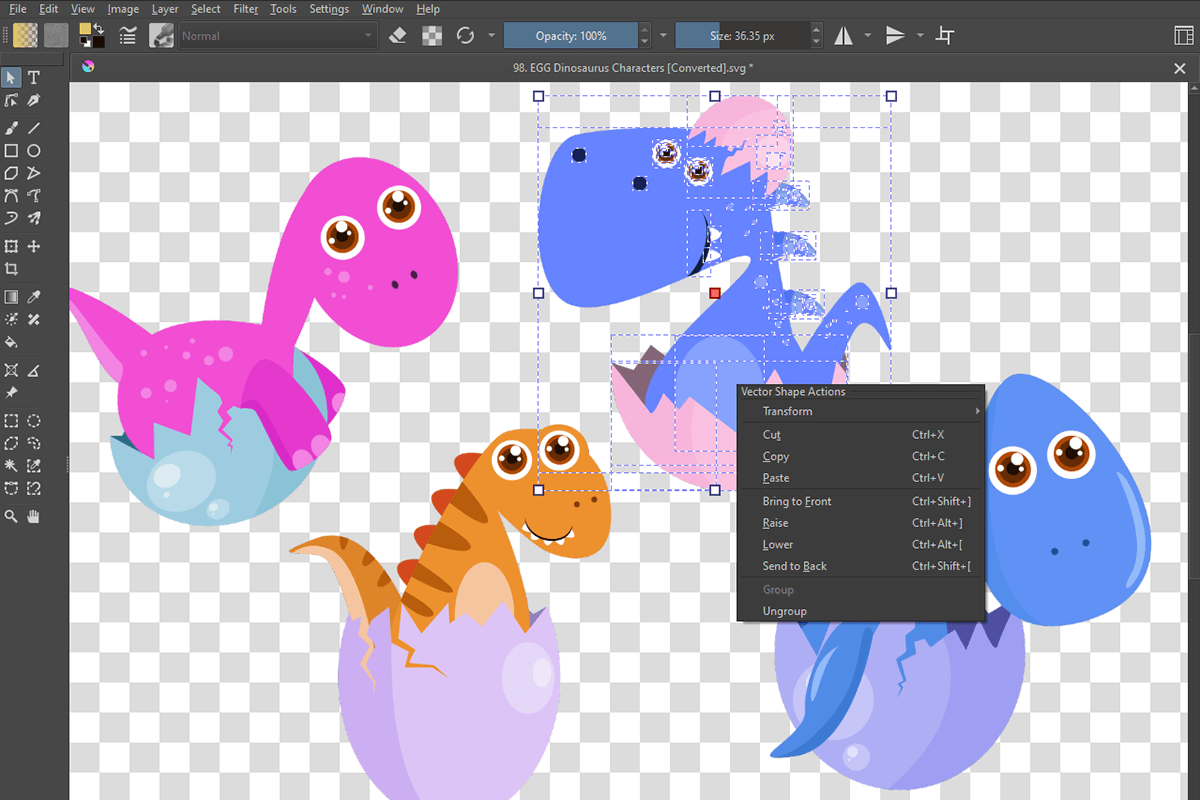 Krita is a multifunctional open-source tool designed for artists and photographers alike. Due to the availability of a broad tutorial library, this solution is equally well-suited for experienced and beginner illustrators.
The built-in functionality of this software ensures it supports modern drawing tablets, using which is extremely convenient thanks to the brush stabilizing mechanism. As a result, drawing even, smooth lines has never been easier, as users no longer have to worry about their slightly trembling hands.
Available for: Linux, Windows, Mac
F.A.Q.
Is it possible to use Adobe Illustrator for free?
Yes, since you have the option of getting the 7-day free trial version of Illustrator. The trial edition is Adobe's official version that comes with all the functionality included in the paid version of the software.
What can I do once the free Illustrator trial expires?
Once the trial period ends, you'll be converted to a paid subscription tied to a monthly or yearly plan (depending on what you chose when downloading the software). Don't worry though, as you'll have up to 14 days to cancel the subscription and receive a full refund.
Can I get Illustrator for a one-time payment?
Illustrator can only be obtained as a part of Adobe's Creative Cloud subscription package, with the cheapest plan costing $20 a month. The developer doesn't offer a single-time purchase option so if you let your subscription expire, you won't be able to use the software's premium tools anymore.
Can students download Illustrator for free?
Students have the option of getting the 7-day free Creative Cloud All Apps plan that also includes Illustrator along with twenty other solutions like Photoshop, Lightroom, and Premiere Pro, as well as 100GB of cloud storage.
Is Illustrator suitable for beginners?
Even though this software comes with an array of advanced features, it's still generally intuitive and user-friendly. Moreover, the web is full of free tutorials that will help you master Illustrator in no time.
Can I store Creative Cloud documents locally?
All Creative Cloud documents can be found within the local backup folder. If you can't find the "Creative Cloud files" folder on your device, you can get download your files online via Creative Cloud Assets. Add a new folder to your PC or laptop and store the downloaded files there.