Photo manipulation artists never tire of surprising us with their talent and literally fairy-tale works and gain public recognition. Many retouchers do this for pleasure; they spread their work on social networks for the public assessment, while others do it professionally for commerce.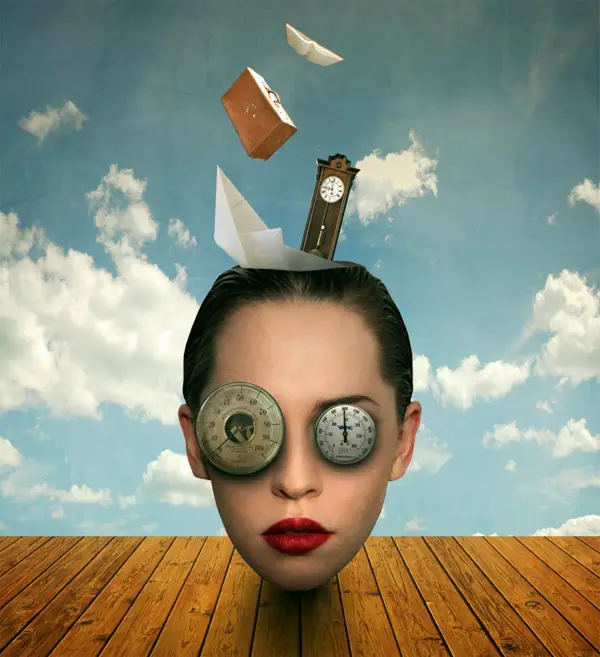 Anyway, they are all familiar with photo editing service and know how to use it to the full. Imaginative photo manipulation is an excellent source of inspiration. It always fills you with pleasure and joy when you work on a specific concept.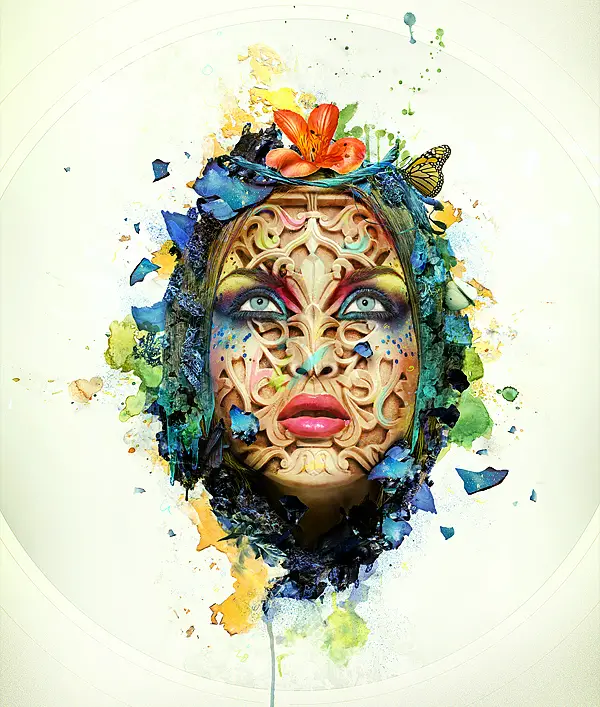 In our post we will talk about the retouches that surprised us, we will marvel at their work with you and discuss some photo manipulations with which they make such masterpieces. In few words, manipulations with images are the combination of parts of different images and graphic elements in order to obtain a completely new illustration with its own sense and meaning. Wizards of Photoshop and other post image processing programs embody their fantasy ideas by multiplexing various, as a rule, high-quality stock photographs into a seamless whole artwork.
Here a short video "Photoshop Manipulation | Surreal Photoshop Portal Effect (Speed Art)" of applying photo actions and manipulations in Photoshop which we will discuss below.
Extraordinary digital manipulation photographers
The photo manipulation art has appeared relatively recently and has a proud component of ART, because it is a collage with a different degree of drawing or even painting, i.e., the middle between photography and drawing. The goal of the photo art is to create an image that cannot be seen in nature or in life. In the photo art paintings there are rules of classical painting work: breakdown by plans, availability of air perspective, correct distribution of lighting, etc. The source code for photo manipulation art is either your own photos or pictures taken from free and paid Picture Gallery. Unfortunately, many authors still neglect the rights of other authors photographers and artists, and sometimes on the Internet we can see fierce battles of the offended and their supporters with the thieves of their intellectual property.

Qualitative photo manipulation is not a plain "gluing" of fragments of varied images in the Photoshop graphics program. For example, in our article "Diversity Of Pencil Vs Camera Ideas" you can see how the "gluing" of elements occurs. But photography manipulation includes the editing of all pieces of pictures in a united color gamut, tone correction, pays due consideration to the position of light sources and the line of the shadow, it is almost impossible to split it into basic images.
Among digital manipulation photographers disputes do not stop what should be the percentage of drawings in a photo art. Some believe that the work of an artistic brush in a graphic editor should be minimal only if necessary: paint unnecessary, add a small detail, and draw fuzzy elements of a photo or light and shadow. But the application of various filters, masks, color correction and other special effects is mandatory. In this case, the final image should look like an integral photo.

Others see the process wider: a large number of drawings are possible up to 50%. This means that in the photo art work can be painted clothes, petty characters, jewelry, and foliage. And, of course, photo textures can served as backgrounds and in drawing individual pieces of work. So the finished work does not have to be like a photo.
There are two more concepts, which are based on the collage. One of them is Matte Painting the most complex kind of photo art: the creation of photorealistic backgrounds. Matte was originally a professional art and was used to create absolutely impossible in the real world landscapes for movies. And earlier the backgrounds were written with oil, and now they are glued together from many photographic fragments. Now many digital manipulation photographers are interested in matte painting, but this is an extremely time consuming task, requiring a lot of source code, time, computer memory and many knowledge and skills from the artist.

Another concept is the photography manipulation. This term unites all the components of this phenomenon from photomontage to matte-painting. Thanks to this simplified approach, there is no fierce debate around photo manipulation. And even drawing on top of a photo with the announcement of the final result by a drawing that many consider unworthy of this artist and called "photo machination", others fall under the beautiful and rounded word "photo manipulation". Perhaps in a few dozen years, smart heads will develop a theory of photo manipulation art and differentiate all kinds of these photo manipulations, but so far they have no clear boundaries. The phenomenon develops spontaneously and often compromises itself, thanks to a huge number of works that are poorly prepared, both in the artistic and legal sense, by the authors.

Will we see out until the time when the photo art is be declared a full-fledged art? We would like to, because already now there are many fine works in the techniques of photo manipulation art and matte painting worthy of being in museum expositions.

Now we will look at photo manipulation artists, who created really the most unexpected photos in Photoshop.
1. Let's start, perhaps, with the most famous representative of this surreal movement Eric Johansson. This Swedish photographer and retoucher has a wit and excellent sense of humor, which forms the basis for his photographs. According to his confession, Eric draws inspiration from the most usual things, but what he has in the end – it is not exactly the usual one. Each viewer can interpret his works in his own way.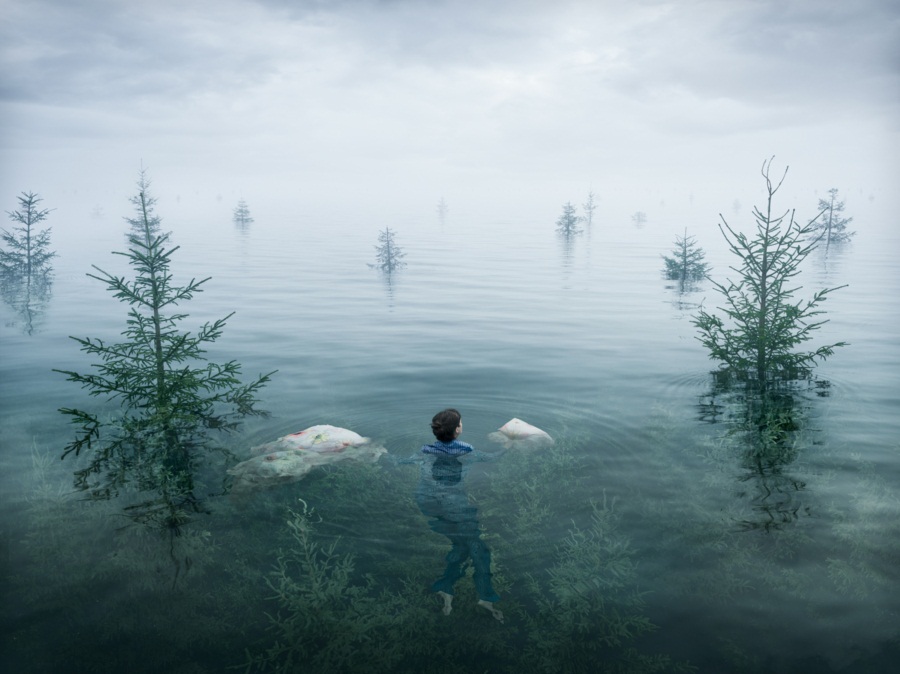 2. Sonia and Mark Whitesnow are real fairy-tale heroes from Kirov (Russia). They are the young generation of photography, the very generation that processes the information with crazy speed, on the one hand, and worships the ideal form, on the other. The banal street views and the atmosphere turn into heroes of computer games and completely digital films, mythological-romantic and devoid of individual traits. The work of the Whitesnow is an acute portrait of time and people in it.


3. The works of the Czech photographer Martin Stranka exist in space, the time between reality, wakefulness and dreams. His attempt is to reflect those seconds when a person is between two worlds. Light, like the first rays of sunset filtration, curtain haze, dust are used to achieve a better effect of viewing photos and reflecting the cherished desire of the photographer.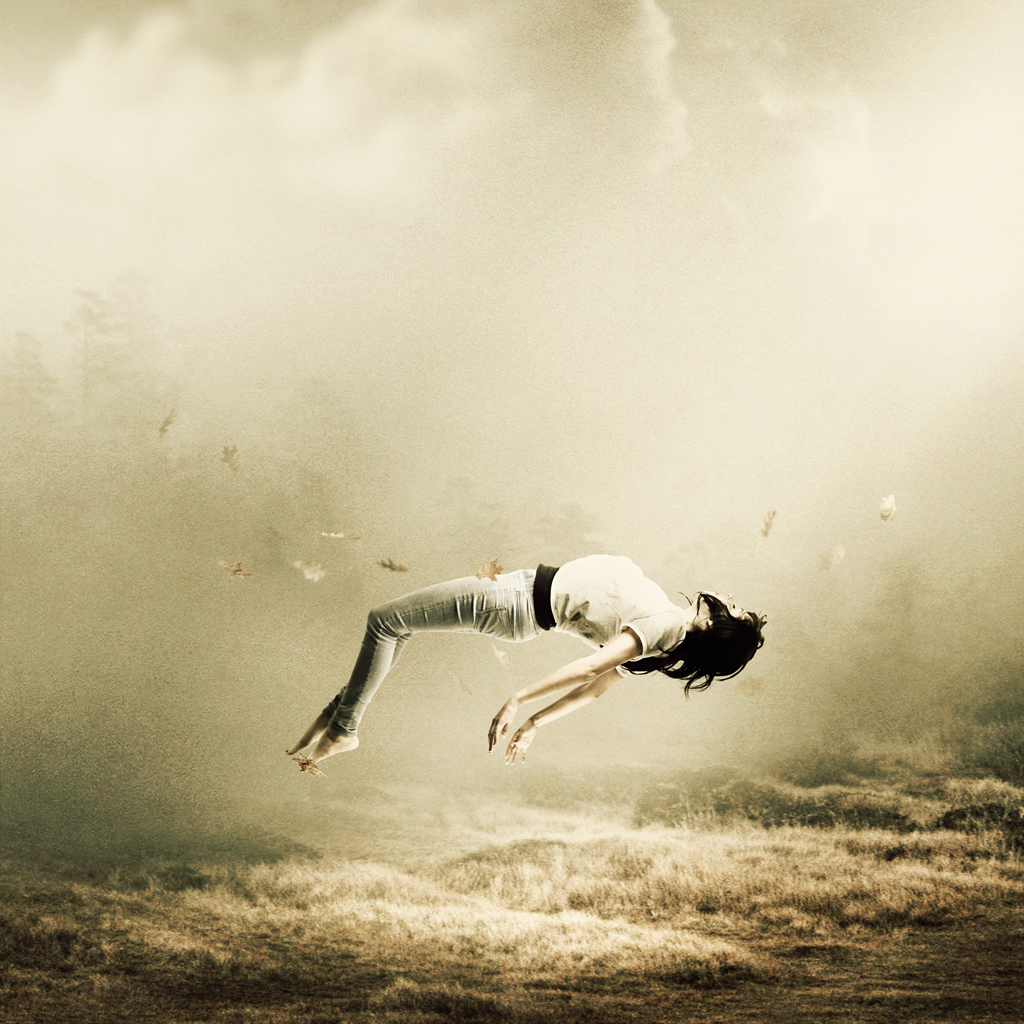 4. Another representative of the Czech photo art is Bara Prasilova. The Czech fashion and fine-art photographer left The Institute of Creative Photography of Silesian University. An unusual collection of works by a talented Czech photographer seems to be saturated with a sweet fairytale atmosphere, filled with soft pastel tones, but at the same time has its own unique character and temperament.


5. Photographer Christophe Gilbert is one of the top and most talented advertising photographers. The works of Christophe are known and sought-after, but little is known about the master of the lens. Even though you go to his official website, you will not know much about him, but his pictures may reveal the veil of mystery. After all, each master invests a particle of his own soul in their works.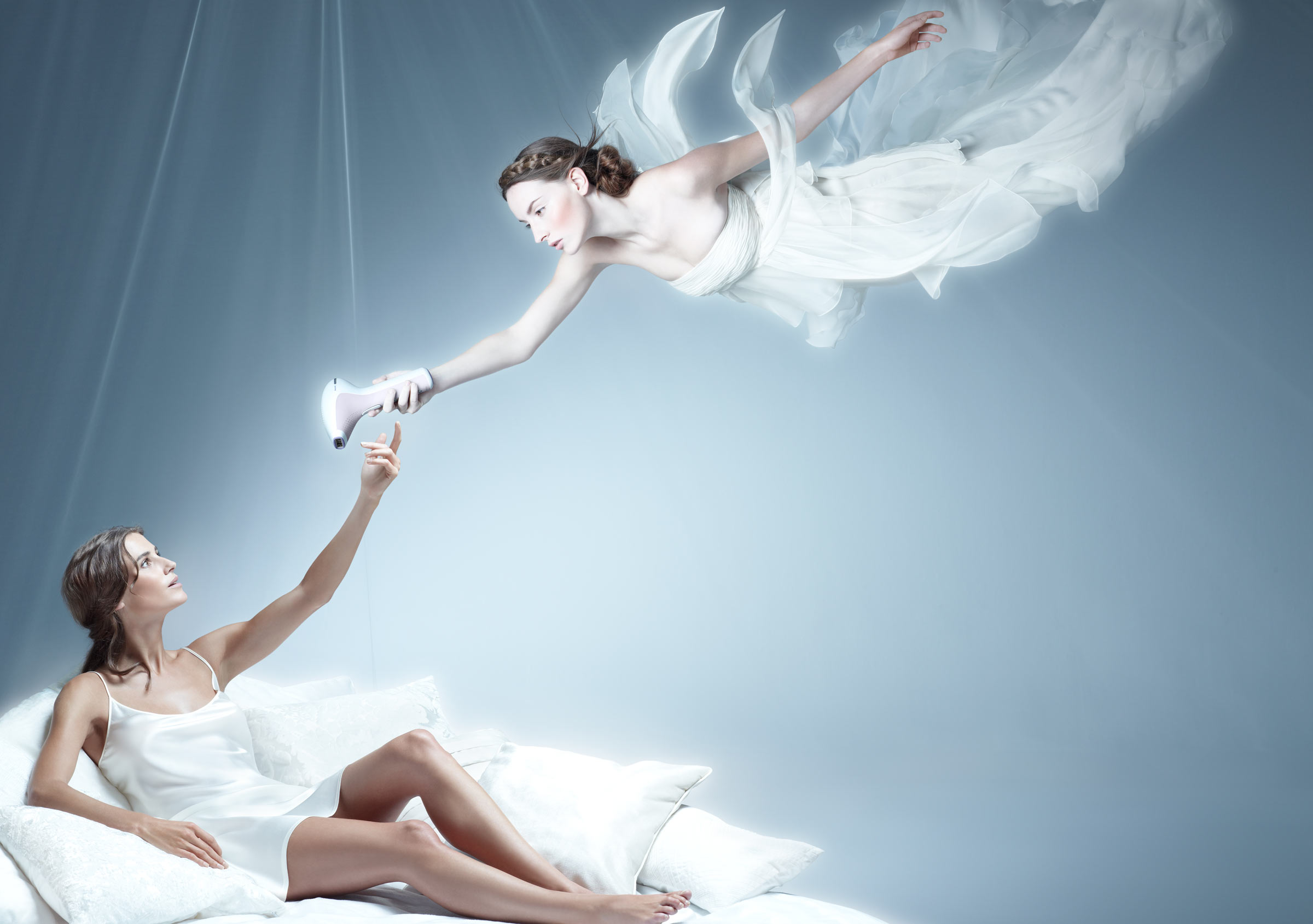 6. The representative of Canadian photo manipulation artists is photographer Ysabel LeMay, she does not draw hyper-realistic pictures, as it may seem on the surface. To present her own works Ysabel applies an ingenious photo-fusion approach. It is interesting to note that the design of a single photo collage of the master takes a massive amount of time. The pleasure from the derivation process and the joy of the result is covered by absolutely everything and does it matter how much time she spent. She creates her pictures using a score of photos. By photographing separately each element, Ysabel, in a consequence, fuse them together, builds up the light and makes another mastework.


7. Currently, most children are seeking to grow up as soon as possible. The images of adults and successful people imposed by the media are very attractive, but they do not allow children to enjoy the most beautiful at times in their life childhood. "A full-fledged childhood is an indispensable condition for successful adulthood", says Australian photo artist Vee Spears. The namesake of the famous Britney has been living and working in France for 11 years. Her creations can be found on the pages of such authoritative publications as Arena, Harpers & Queen, Esquire and The Sunday Times.

8. Natalie Shau is illustrator and photographer from Vilnius, Lithuania. In the main she is occupied by digital art, where she experiments with photos, painting and 3D elements. One of the key trends in her paintings is surrealism. The works of Natalie Shau are filled with strange and amazing creatures, which give the impression of fragility and simultaneously the power. Most often these are young girls with huge eyes and complex attire, which sometimes becomes not only a part of the image, but also a part of their body.

9. Young photo artist Oleg Dou – another representative of photo manipulation artists from Russia combines in his magnificent works the art of artistic photography and computer graphics. In 2007, the works of Oleg Dou took 1st and 2nd places of the prestigious International Photography Awards, where he was also recognized as a "Photographer of the Year in a Special Category". In the same year, Oleg Dou won the International Color Awards in the categories "Photo of the Year" and "Fineart". Oleg Dou is nominated for the Kandinsky Prize. The hypertrophied purity of the image, inherent in the works of Oleg Dou, reveals the true feelings of children. Behind coloristically calm images of Dou is hidden, as in a magic casket, a multi-faceted world.

10. The works of Australian photographer Jeremy Blincoe have long been known for their mysticism and obvious connections with indigenous aborigines of the green continent. Essential elements of his photos are people and nature. Thus, the photographer wants to show the mutual dependence of man with nature. And let them often have a gloomy tone in the works, the beauty of the photos does not suffer from this and even quite the contrary.


We did not look all the talented masters of photo manipulation art, but we ran through the most vivid representatives of surreal art.
Examples of the best photo manipulations in the world
Calling a human artist for a long time, we do not mean only a canvas and a brush. Technologies of the last time give virtual instruments to the real hands of talents, who now work in completely new genres of art. One of the trends is photo manipulation art, when new worlds grow out of simple photography thanks to the author's fantasy. Of course, the more saturated the image becomes emotionally, the more interesting it will be for the viewer, so a selection of such works is presented below.
We suggest you to see a collection of the most creative examples and best photo manipulations of the art of the Photoshop. Inspirational viewing!
Some of these works impress with their acute social character.


Some are commercial masterpieces.


Some photos can be just heavy, deep and incomprehensible at first sight.


Some photos won the nomination "best photo manipulations" from the public with their humor and ease.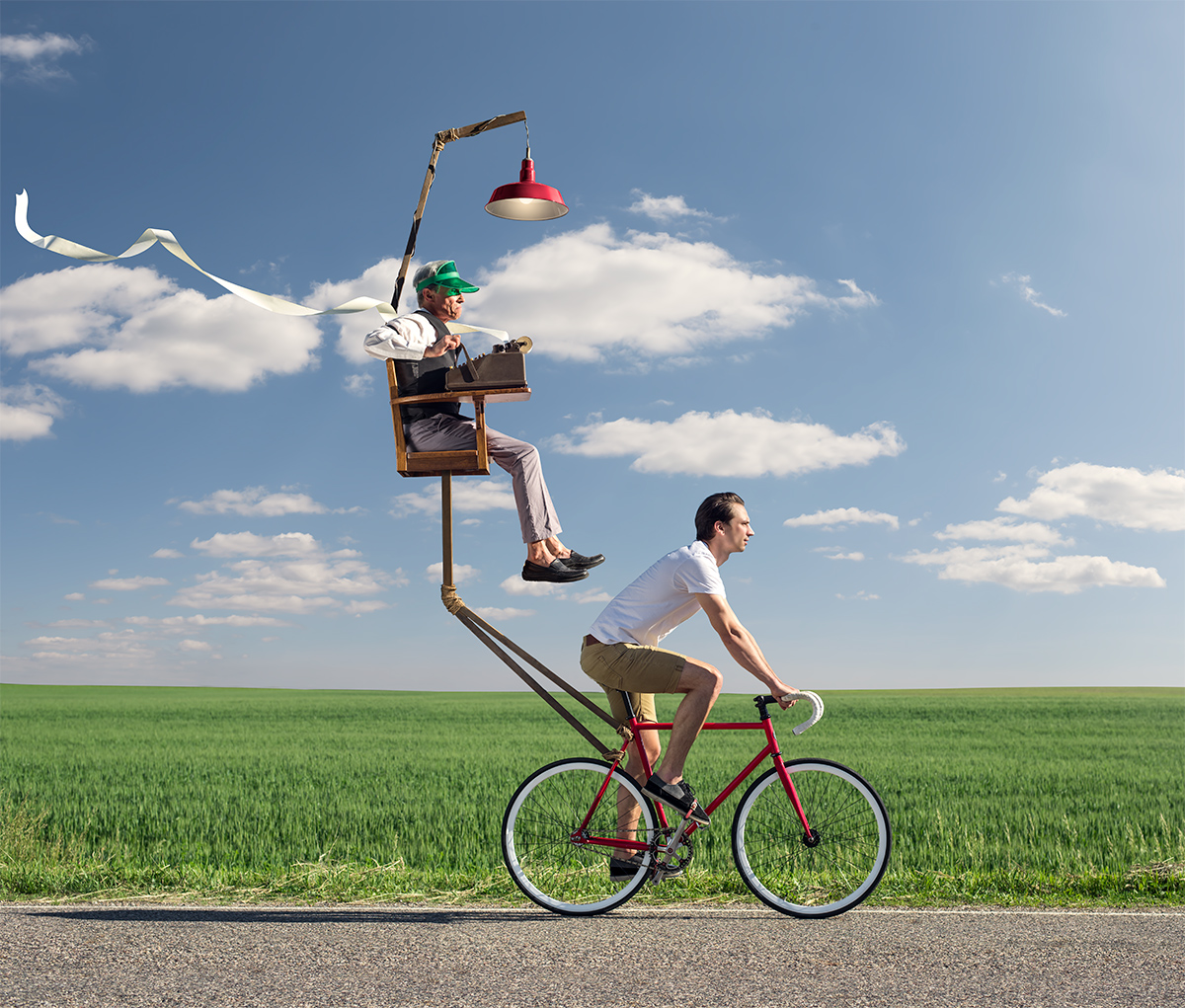 And some photos are simply not clear and require attention, so is not it art?

Tutorials which will help you to study photography manipulation in Photoshop
Today the photo manipulation is a mixture of photography and visual design. You unite set of elements and frame an idiosyncratic image. This involves certain creative skills, and you also need to understand such photo editing tools as Adobe Photoshop and so on.

And now let's see how masterpieces are formed using the best photo manipulations from the best photo artists, which were mentioned above.
1. He loves to shoot BTS videos and to share them with colleagues and users on the network is Eric Johansson. On the Internet you can find detailed tutorials or you can find such "Landfall Behind the scenes", where Eric shows that he does not just stick together photos, retouches them and uses Photoshop, but also creates designs with his own hands.
2. The next photographer who does not hesitate to post videos of creating his works is a young Oleg Dou from Russia. In his video "Oleg Dou on Inspiration | Adobe Creative Cloud" he shares details about himself, art and photo manipulation.
3. The video "Double Exposure Effect Photoshop Tutorial" let does not belong to one of the above-mentioned retouchers, but tells us in some detail about creating the most popular effect.
4. But Isabelle Lemay photographed naturalistic paintings, which she then retouches "Ysabel LeMay Artist Video SD".
5. We show you works of another retoucher, who was not included in our list of the photo manipulation artists, but he likes to show his actions and shoots a video. Martin de Pascal and his work "Photoshop SPEED ART / Nº1 / "Estrés" teach us to plan the work of art in advance.
His unusual and amusing photo manipulations reflect the original thinking of this young man. And although he uses Photoshop, we should pay tribute to the fact that he does it perfectly, and also for the fact that each photo is carefully planned. Perhaps that's why they are so realistic. Martin calls his works "the graphic expression of perverted intellect".
For additional ideas, more simple and natural, you can refer to our article "Best Photoshop manipulation ideas to try", if your customers are not ready to be surprised from such displayed pictures.
Our service will always come to the rescue, if you have ideas, our experts will try to translate these ideas into such a fantasy reality. While you can learn photo editing tricks, experiment with photos and superimpose them on each other, your customers will wait for their photographs which you took. We can process them according to the available photo editing prices. Therefore, take photos, create and always reckon upon our help in photo retouching.