Nowadays you do not need a professional camera to take outstanding photos of a good quality. You can do it with the help of our gadgets, for example, you have the possibility to take picture with laptop camera and of course everyone knows perfectly well, how to take professional pictures with iPhone. The high resolution camera and additional apps of IPhone allow users to get and to retouch images very quick and well. So, the truth is that even if you are not a professional photographer, you can learn how to take professional pictures at home.

To help you to be good at professional iPhone photography we are going to present you the best iPhone photography tips for beginners. Moreover, we want you to get know all the secrets of IPhone retouching, which are used by the specialists of our photo editing service.

No wonder that taking pictures with IPhone is very popular. It is extremely convenience instead of carrying about massive camera lens just to use your phone, which is always at hand. We know a lot of iPhone photography tutorials, but the video How To Use The iPhone 7 & 7 Plus Camera Tutorial – Full Tutorial, Tips & Settings is really worth seeing.

How to get professional iPhone photography – 10 easy steps
IPhone is the most often used device for taking images, but as a rule the users know too little how to use IPhone camera correctly. So, these are the most important iPhone photography tips and tricks, which will be very useful during your photo shooting.

1. Make use of camera shortcut
Sometimes you need to make the photo too fast to get really cool shot and not always you have enough time to unlock your phone to do that. Using of shortcut you are able to make pictures immediately.
2. Three-third party apps
In the case you are not in a hurry to make the photo, you should obligatory know how to take professional pictures with a digital camera with tree-third camera apps. You know that this up-to-date device has a lot of functions such as shutter speed, white balance, ISO and exposure, which make your picture clear, colorful and professional.

3. Do not use the flash
It goes without saying, the Apple team improved the IPhone flash very well and it allows the amateur photographer to take their photography to a new level. But still if you want to get know how to take professional pictures with iPhone, you have to try making images without flash. Only the day light underlines the object at the picture correctly.

Moreover, in the evening the flash quality is much worse. Even the True Tone option not always is useful, it can radiate a shade, which spoils the photo. One more tip is to try Photojojo's Pocket Spotlight, which radiates much more light than your IPhone camera flash.
4. Make use of Burst mode for moving images
If you are going to organize a moving photo session to impress your friends with cool action photos you must obligatory know how to take a professional photo with your phone.

Your suggestion is to use Burst mode, this option helps to make clear action shots. To begin your work with Burst mode press and hold shutter/volume button. After doing that you will see a special panel, which has the information how many shots you have made.
5. Use HDR Auto
High Dynamic Range Option allows you to make photos, which include high contrast source of light (for example the shots with the sunset at the background). This function is the base of all the iPhone photography tips for beginners because it is the easiest way how to take good photos with phone.
With the using of HDR option you can easily get rid of light distortion or dark spots around the objects. You can turn on or off HDR option in Camera app by your hand, but the best is to use HDR Auto. In this case the IPhone decides itself when you need HDR fixing.

These were iPhone photography tips and tricks, which will be extremely useful during picture taking process. But if you desire to be an advanced IPhone photographer you have to understand how to edit pictures on iPhone 7. So we are eager to teach you how to professionally edit photos. Let us continue our list.
6. Experiment with the lighting
This is the most essential tip in the whole iPhone photography tutorials. Each photograph must be good at it. Good lighting depends first of all on the time you are photographing. Remember that the best images are in the morning, when the sun only rises or in the evening during the sunset.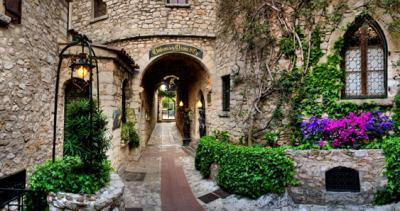 Speaking about the portrait photos, pay attention to the composition. Use shades and sunshine to underline the face and figure features. If the weather does not allow you to do it during the shooting you can fix it on your device.
7. Get rid of aberrations
Photo aberrations are all the objects and factors, which do not belong to the main idea and composition of the picture. As a rule they are different elements at the back ground of the image. If you really know how to make photos look professional in Photoshop, it will not be a big deal for you to remove the whole unnecessary details from the photo.
8. Proper mood
This rule should not be forgiven during the photo editing procedure. First of all think through what effect you want to achieve. This is the main secret of the professional iPhone photography and the photography at all. Your decoration, composition and retouching technique should be corresponding.

9. Digital Styling
This function is usually used in Photoshop and LightRoom programs. With the help of this option you can easily change the contrast, color and image exposure. Using Digital styling you automatically get professional looking photos of a high quality.

10. Composition
This is maybe the most important and at the same time the most difficult tip in the learning professional iPhone photography. This rule is connected with the learning the rule of thirds. On your IPhone you have the Grid option, which helps you to choose the main subject and the secondary elements rightly. And after that if you still have some details you do not want to see at the photo, fix it on your mobile or laptop.
It is not a secret that professional digital cameras can be replaced by modern IPhone cameras. The great number of photo making and retouching functions of IPhone camera impress. No wonder that it is so popular today. You can get know more about IPhone camera's possibilities and about intercompare between IPhone and digital cameras in the article Do we need a professional camera if we know some secret iPhone photography tips and tricks.

The best iPhone photos of 2017
More and more people use their phones for creating images and no wonder that their photos also take part in the IPP competition of modern photography art. Every year the photographers from different corners of the world present outstanding pictures, which were made with IPhone.

We gathered the best IPhone photos of 2017. We want to prove that for professional photographer it is not important, what kind of camera to use – professional digital or just phone camera- the specialist can make a masterpiece independent of the technic he/she uses.
Trees
We begin our list with the marvelous picture of trees, which are covered with ice. This is a work of great French photographer Magali Chesnel. Everything at this image is perfect: unusual perspective, lighting and of course the photographed object. You can see that Frenchman knows perfectly well how to make and how to edit pictures on iPhone 7.

Still life
We get used that almost all the still life pictures made with IPhone look like that: brilliant breakfast, good book, knickknacks, candies or for instance today it is popular to make images of Christmas or New Year decorations. This photo is an example of a classic still life. Old papers, huge books and a blown out candle create really mysterious atmosphere. The author of a photo is David Hayes from Milford.

People
On the one hand the picture is quite simple, usual colors, the simplicity of composition, in other words it is just a shot of an old man, who enjoys the trip. But on the other hand this photo is the result of a good work of a model, who is aware how to pose for good pictures and a photographer (Dina Alfasi), who could to create a picture with philosophic undertone.

Animals
The photo made by Francesca Tonegutti from Italy is the splendid mix of beauty, majesty, pride and strength. The image demonstrates that the animal photos can be emotional and powerful, everything depends on the professional work of photo maker. So, we can only learn from such specialists how to take professional pictures with iPhone.

Sunset
Everyone knows that the photos, which are taken during the sunset or near the water, are especially beautiful. Kuanglong Zhang, Chinese professional IPhone photographer used these benefits for his picture. The tender sun lights reflect in the river making in such a way stunning colorful gradient at the photo.

Children
The winner of this year IPP Award is Sebastiano Tomada from New York. His image is about the children, which stray in the streets of Qayyarah. At the ground there is horrible dark smoke which is coming from the burned building.

We told you about the iPhone photography tips and tricks earlier and this photo is the example of work, where the mood and composition are rightly pieced together. That is why the image impresses the audience and brings out so powerful emotions.
Top 10 iPhone photographers who become professionals in digital art
And now we are going to tell you about IPhone photographers, who are the best in this sphere. They work in different genres and use various techniques and options for photo retouching. But still the only thing, which bands them, is the title of the professionals in digital art.

These people are well-informed about the whole tricks of photography. They know how to find the correct place for session, how to create the composition and the proper perspective for shooting. Moreover, they are aware how to edit pictures on iPhone 7 and they use this knowledge in a proper way. We divided our top list according to the genres the photographers work. So, let us see who they are.
Portrait photography – Jim Darling
Jim is an experienced photo maker, who works with camera for more than twenty-five years. To his mind taking pictures with IPhone makes the process of photo session much easier. The peculiar feature of all his pictures is that fact that the whole his models are just strangers, whom he meets during his travelling.

Landscape – Robert-Paul Jansen
It is famous IPhone photographer from Holland. No wonder that he is the best in landscape photography. The nature of his native town Gemonde is so amazing, that it cannot be but be shot.

Travel Photography – Benedicte Guillon
This is one more photo maker, who is fond of traveling. To her mind IPhone camera allows her to take better photos independent of the place and the time of the day. She prefers her phone for picture making, because it is more convenience, it saves her time and energy. Moreover, with the help of her device, Guillon operates with the image editing much quicker.
Wildlife photography – Kaisa and Stanley Breeden
This couple of pro photographers lives in Australia. Their strong point is the detailed images of animals and wild nature. The development of IPhone's apps allows them to use the mobile camera for the creating their unbelievable wildlife images.
Conceptual – Richard Hernandez
The name of this photographer is well-known all over the world. Hernandez has been worked in San Jose Mercury News for a long time. He began taking photos with phone with the beginning of IPhone era. He uses his device not only for picture making, but also for sharing them in social nets.

Color Street Photography – Oliver Lang
It is a street photographer from Australia, who also chose the IPhone for his profession. He supports the idea of momentary photo. As he says his mobile is always at hand the IPhone camera settings resolution gives a chance to make images of a good quality.
Black and white street photography – Greg Schmigel
Greg Schmigel calls himself not an IPhone photographer but just a professional street photo maker, who understood, that he can use the benefits of his mobile camera, when he does not have his digital camera. Black and white colors of his pictures help the audience to concentrate on the main mood of the photos.
Self-Portraits – Klaudia Cechini
Selfies are maybe the most popular photos are made by IPhone. Polish photographer Klaudia Cechini tries to chase on her memory a lot of simple but at the same time important moment and emotion of her live. She does this by means of creating self-portraits with her IPhone.

Documentary – AikBeng Chia
This photographer deals with different people and different cultures. He likes walking through the city and looking for unusual people. In his opinion the main advantage of IPhone camera is that people, who he photographs, feel at ease and as a result he gets very natural and beautiful pictures.
Architecture – Dan Cole
Dan Cole is well-known amount the Instagram users by his architecture images. Before making photographer carrier, he worked as in the game industry. And after he had joined Instagram, he understood that photography became his new hobby.

As you can see the big number of up-to-date photographers makes their brilliant images on the IPhone. Instagram is the best place, where they can demonstrate their masterpieces. But you have to understand that everyone, who has IPhone, can achieve the same. Look through iPhone photography tutorials, read more about new apps and you will become the real pro IPhone photo maker. You can start with article Instagram photo editing is the first step to the victory, in which the best iPhone photography tips for beginners are very well explained.

But if you are still not so good at Instagram photo retouching, you can put your pictures in the hands of our specialists. Our company provides a big number of image editing services and you can choose any you need. Moreover, the photo editing prices, we offer are available for all our clients.