How to Price Photography for Maximum Profit in 2023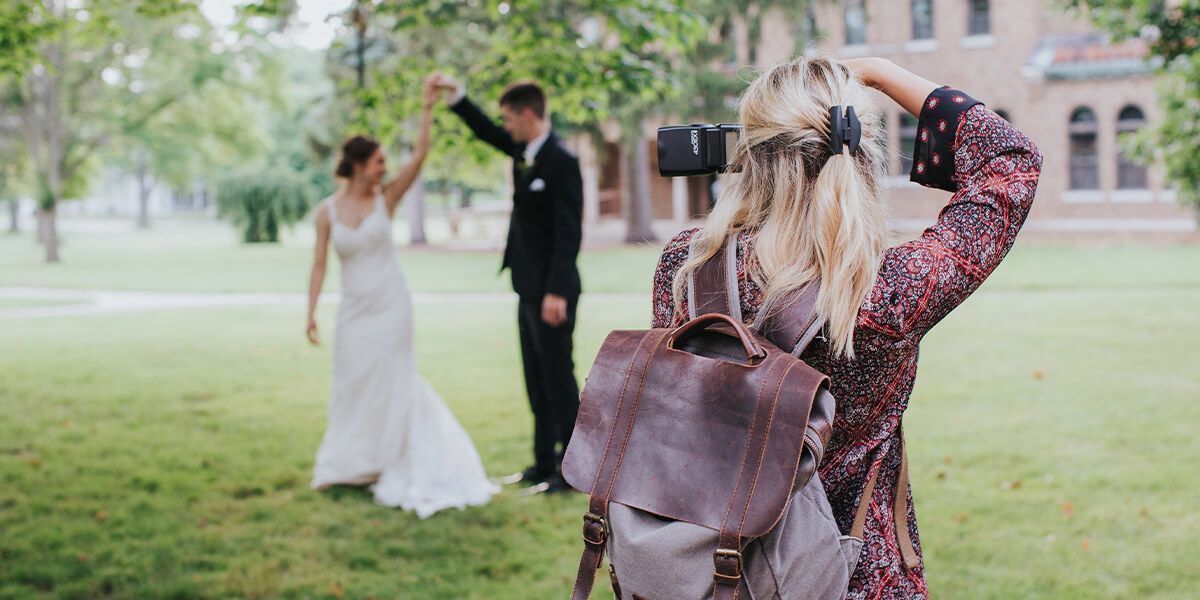 Knowing how to price photography based on your time, effort, and market value is crucial for becoming successful in this business. WeEdit.Photos experts prepared a list of aspects that should be taken into account when developing your photography pricing model.
This guide created for both beginning and professional shooters will provide valuable knowledge and tools that will help you get every dollar you're worth. Read it attentively to find out how much you should charge for your job and get the profit you deserve.
Learn why a budding photographer should charge $25-75 per hour, whereas experienced shooters can safely ask $500+ for their services.
Popular Pricing Models & What Matters Setting Your Price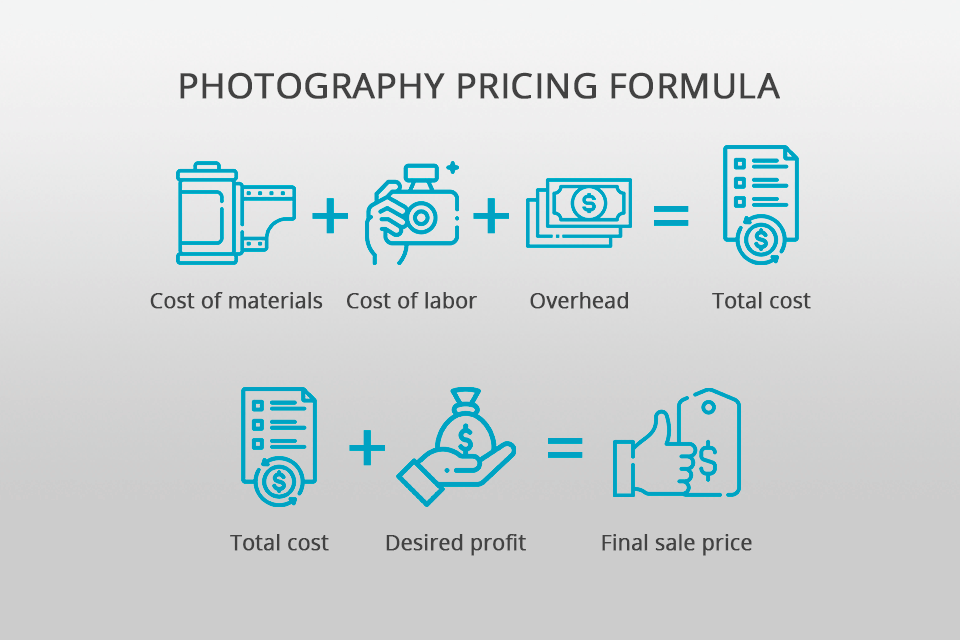 As soon as your pricing policy is formed, think of the most appropriate way of presenting this info to a client. So the next part of this photographer pricing guide goes over the most popular pricing models that you can benefit from to define the most convenient method to quote for your photoshoots.
Day rate. According to this model, a photographer takes a fixed fee for a full day or other long period of time. No matter how many hours it took you to perform the job, the photographer's fee remains unchanged.
This payment method is an ideal option for professionals who take on projects that require extensive coverage or when it is difficult to define the number of hours needed to perform some specific job. This model simplifies the cooperation of a shooter with a client.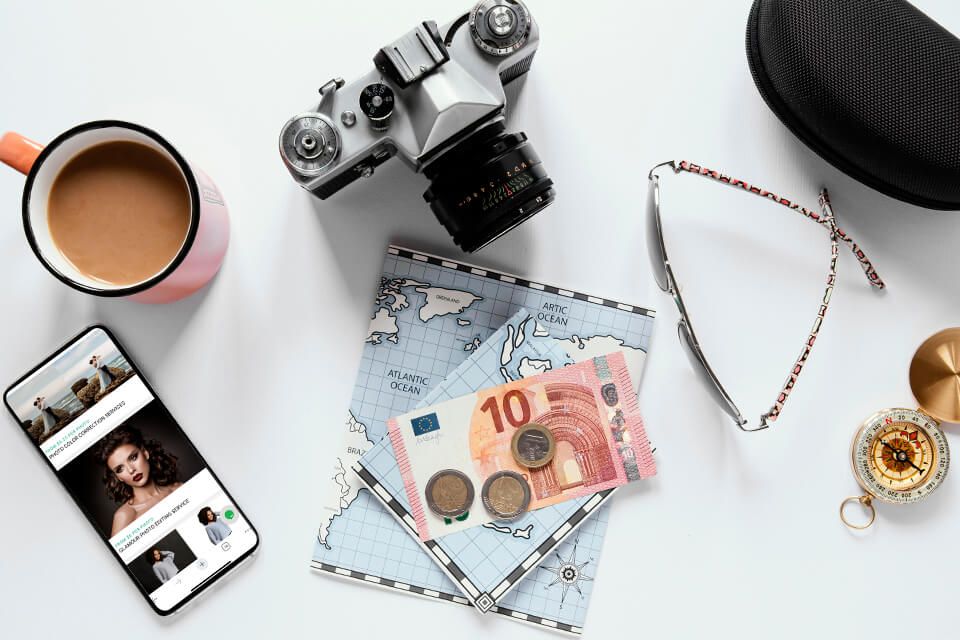 Project-based. This pricing approach is where you charge a fixed rate for completing a specific project or service. Regardless of the time spent on a photo session, and invested resources, the cost of the project remains consistent. This model is the best solution when you've already defined the scope of work and deliverables, so both parties know the exact price of a project.
Hourly. With an hourly pricing approach, a photographer sets an hourly rate and charges clients for every hour worked. This model is a win-win option for even photographers or photojournalists as they never know how much time is needed to perform the assignment.
Package Pricing. This approach involves offering clients your services in the form of a package that has a fixed price. Each package should contain a specific range of assignments you'll fulfill in accordance with different client requirements and budgets. For instance, you should indicate the exact time you are ready to spend doing a specific job and the number of photos you'll retouch if a client orders a basic plan.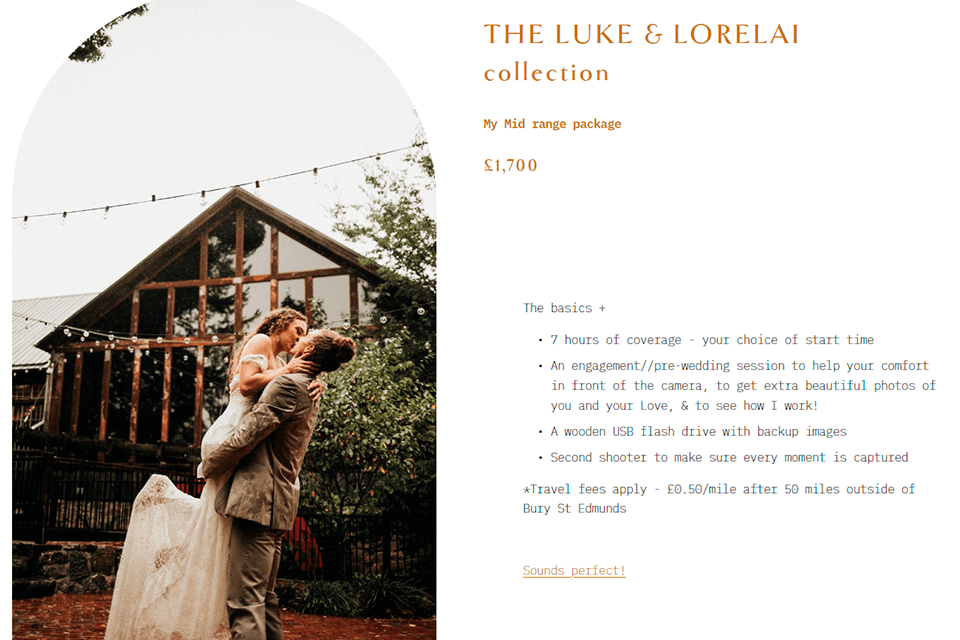 Beyond the extended working hours and more edited images, a premium package may include some extras like additional prints, albums, etc. This pricing model is the clearest one and most convenient for a photographer.
Licensing fees. These are actually fees a photographer gets for the use of his/her images. The cost depends on the amount of exposure and the time the pics will be in use. This pricing model is only suitable for big projects, as incorporating such a paying method when working with smaller clients will only cause confusion.
1. Experience
When defining photography prices, your level of experience and expertise is one of the most important aspects to consider. Newcomers should offer affordable prices to build up a clientele, whereas accomplished professionals can establish heavier prices for their services.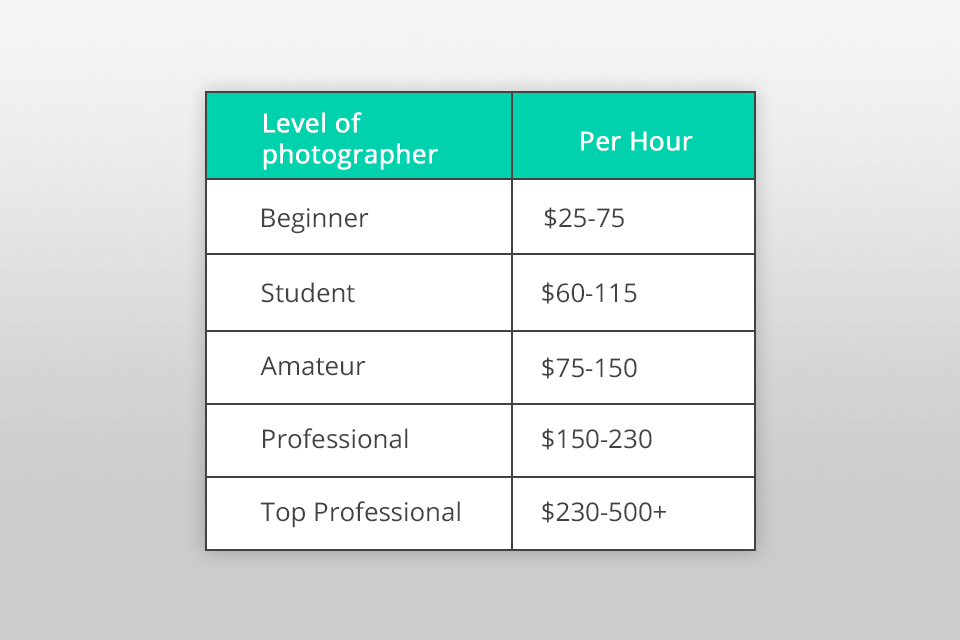 If you are a beginner in a photography niche, ask between $25-$75/hr for your photo shoots. Photography students can charge more as they have some formal training.
Depending on the time they have already spent on their study, the rate may vary from $60-$115/hr. If you have been active in the photography field for some years and consider yourself a real professional, you can charge $230-$500+/hr.
2. Cost of Labor
Many photographers unintentionally undervalue the cost of their time and labor, and thus fail to earn adequately.
Calculate how many hours you'll need to perform a specific type of job and reflect it in the total cost of your services. Take into account the time needed for the preparation, the actual photoshoot, post-production, communication with a customer, etc. Consider every minute you spend doing both on-site and off-site work to define your decent pay.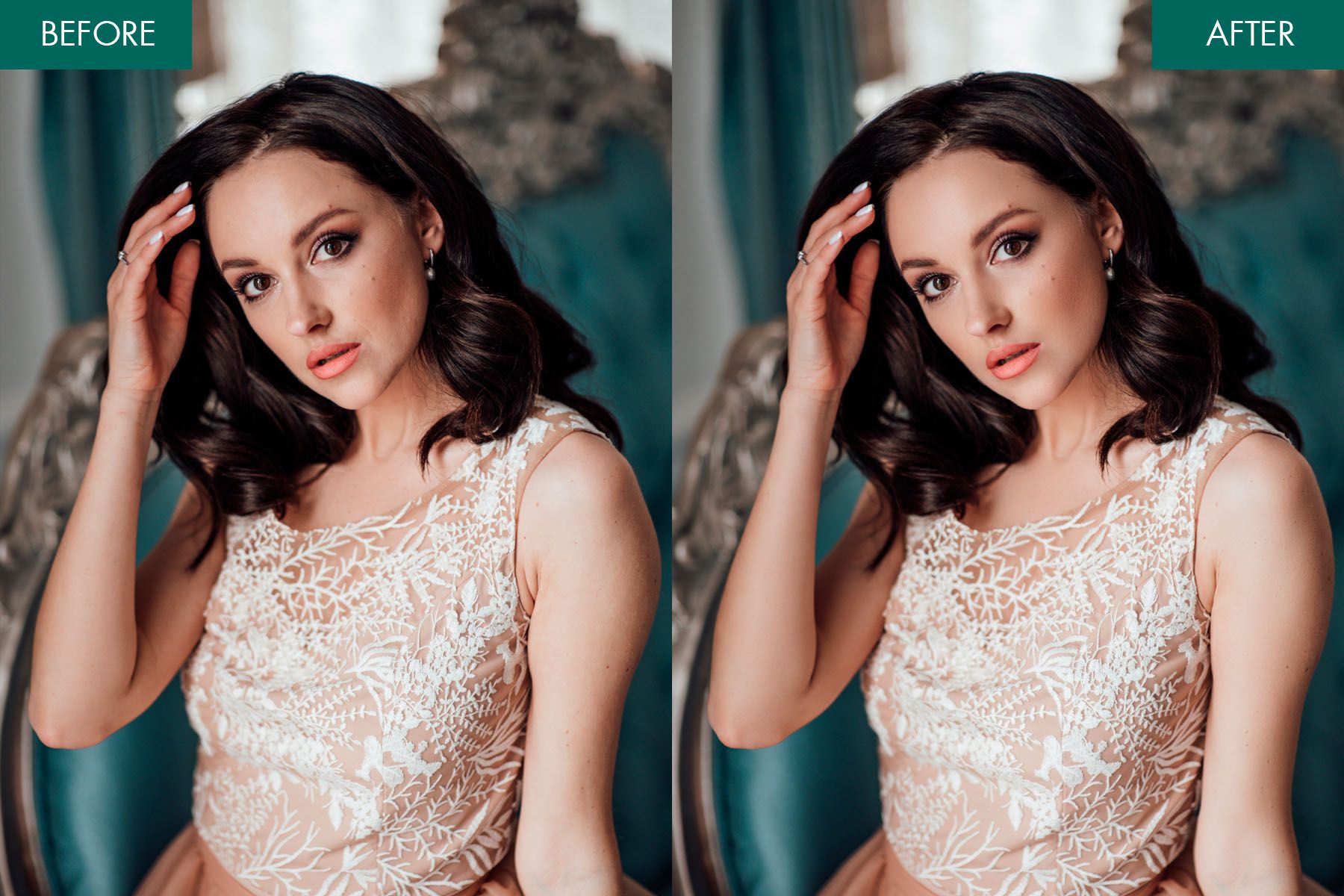 To accelerate your workflow, turn to a photo editing service, and get perfect-looking pics in a flash. Professional retouchers can correct colors and exposure, refine skin, reshape objects, and upgrade your images with original effects delivering eye-grabbing results. You will be glad to find out that they offer affordable photo editing prices and are ready to satisfy all your needs and wishes.
3. Genre
Photography pricing also depends on photography styles, a shooter works in. If you specialize in a specific genre, you can safely set a higher rate for your services. For example, seasoned wedding photographers usually make more money than general portrait shooters.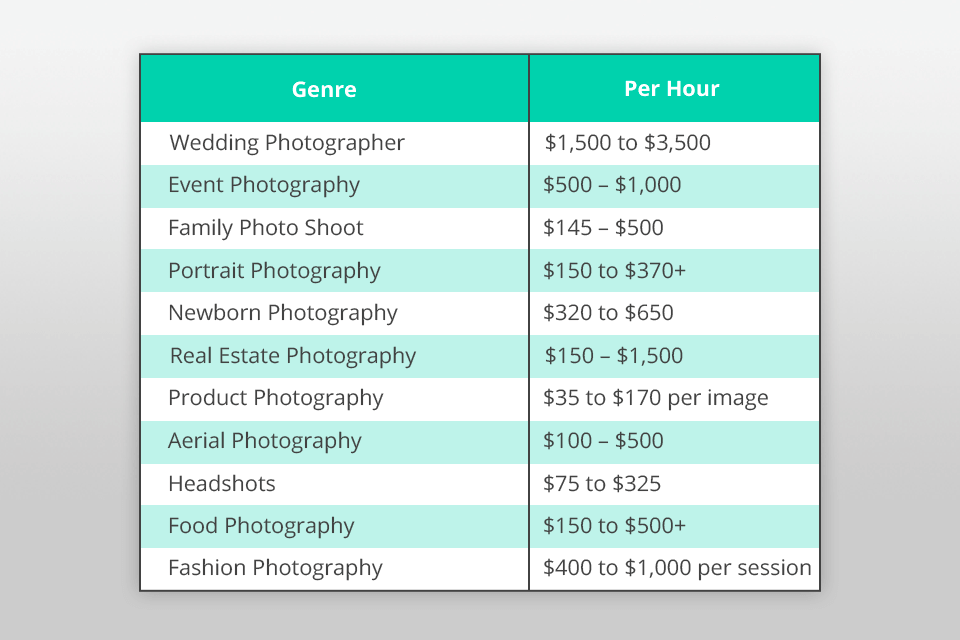 As wedding photographers conduct a photo session of a one-time event, filled with important and memorable moments, any mistake can lead to a real disaster. Generally, wedding shooters charge around $2,000 per shoot, whereas those who take portrait photos and print them usually earn between $150-300. The profit of event photographers is around $200-$500 for 1 hour of their work.