How to Download Photoshop CS6 for Free (2023 Version)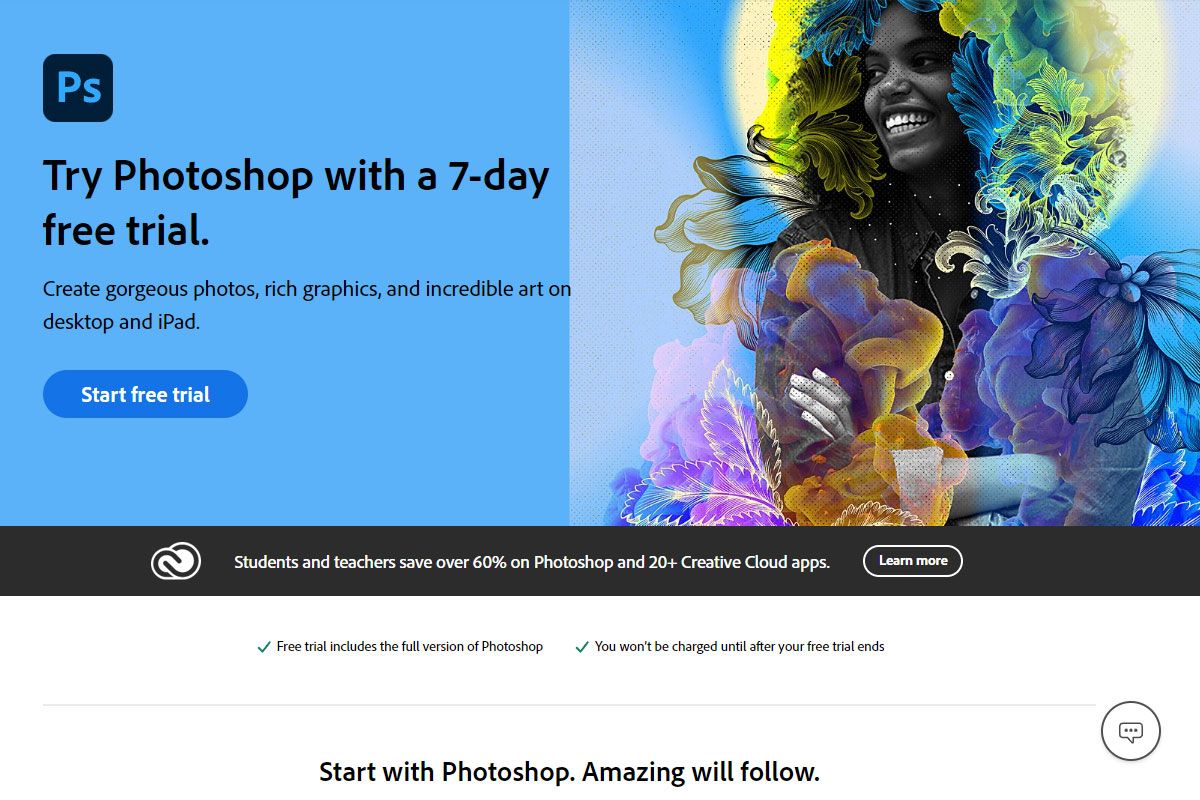 Adobe Photoshop CS6 v.13.0 is an image editing program that lets users create, enhance, and retouch photos and digital illustrations on their PC or laptop. The provided editing tools offer everything you need to create and prepare images for online publishing, printing, and other purposes.
Study this post if you're interested in learning how to get a Photoshop CS6 download free. It also provides a selection of high-quality free alternatives as well as a list of answers to the most commonly asked questions.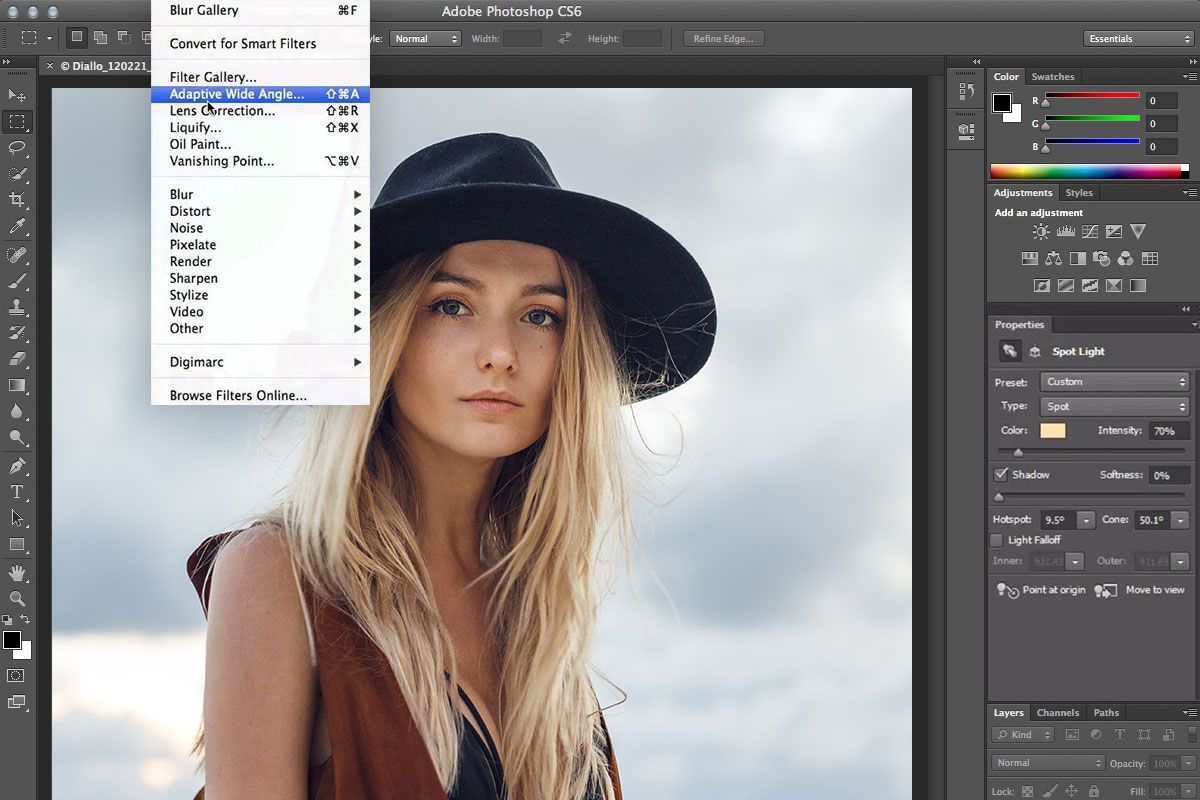 Photoshop CS6 v.13.0 Features:
• Improved 3D functionality

• Mercury graphics engine

• Full automatic recovery

• Add color profiles from web designs
#1 Way to Download Photoshop CS6 for Free: Install a Trial Version
The official Adobe site offers a 7-day Photoshop CS6 free download version for you to try. It lets you test the feature set of this software to determine whether it satisfies all your requirements. Despite being called a trial version, it comes with all the tools included in the paid edition.
You can download the free trial version of Adobe Photoshop by doing the following:
1. Visit the official Adobe site.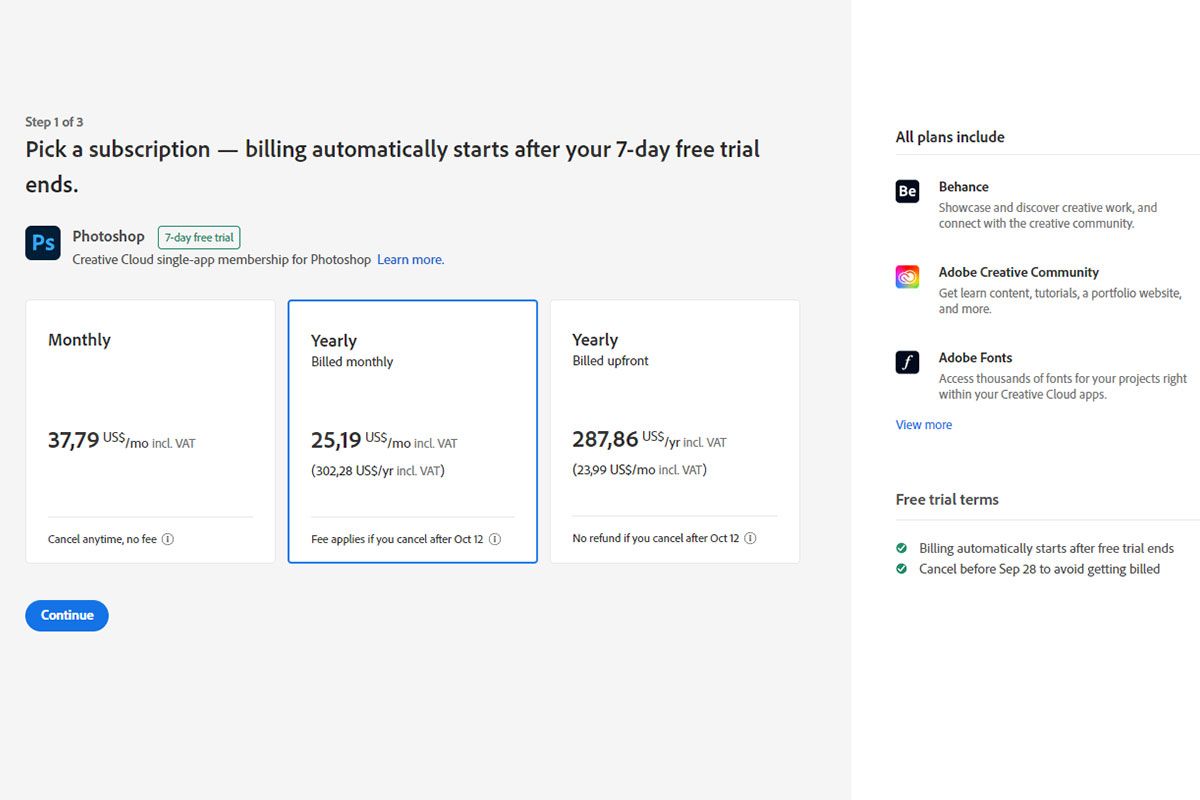 2. Press on Start Free Trial.
3. Choose a subscription plan – you will be automatically charged once the 7-day period ends. You can pick between 3 plans: monthly, annual with monthly billing, and annual with upfront billing.
Once you've chosen a subscription plan, click on Continue.
4. Type in your email address, which will be employed for handling all Adobe products. Now, click on Continue.
5. Adobe will ask you to specify your payment information, including your credit card or PayPal. However, the service won't bill you until the free trial expires.
6. Once your chosen payment method is approved, you'll have to type in or generate a password and then press on Complete Account.
7. The installation executable will be instantly downloaded to your system. Once the download process is finished, click on the file to start the installation.
8. Enter your account and proceed to install the software by pressing the Start Installer button.
9. After you download Adobe Creative Cloud, it will automatically install Photoshop onto your computer.
#2 Way to Download Photoshop CS6 for Free: Install a Mobile App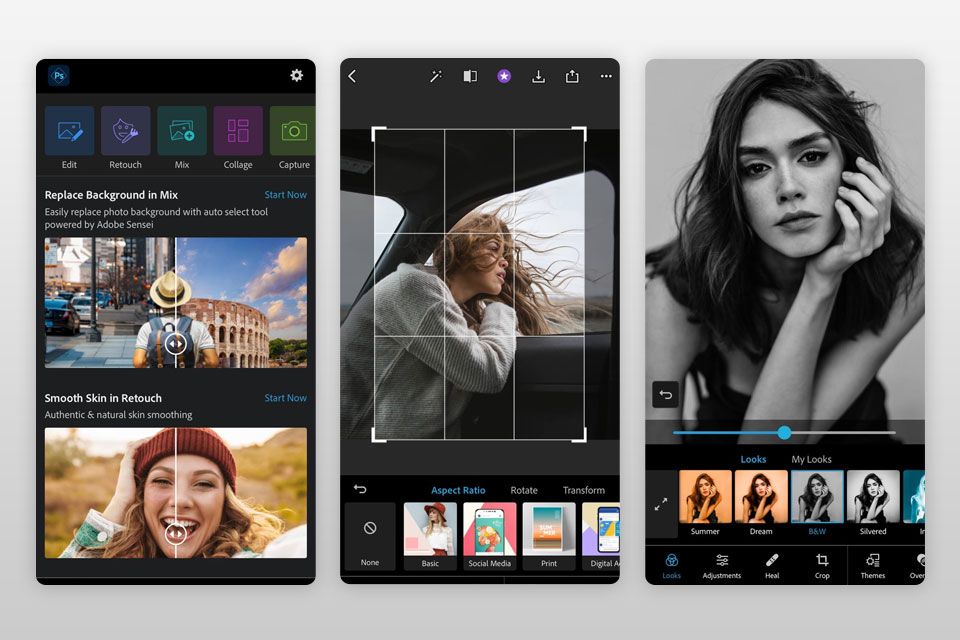 If you tend to use your smartphone or a tablet for photo editing, then you can take full advantage of a completely free and legal Photoshop edition – Adobe Photoshop Express – a photo editor for Android and iOS. It doesn't have a restricted trial period, is integrated with Creative Cloud, and even offers its own cloud.
That said, this Photoshop version is inferior when it comes to image retouching functionality. It only allows you to fix skin flaws and deal with a few other issues as well as perform color correction and enhance your images with some filters.
You can download Ps Express for free on either the Play Store or the App Store. It takes up quite a lot of space (300MB) so it's a good idea to download it when you have access to a Wi-Fi network to preserve your valuable mobile data.
Free and Efficient Alternatives
Finding a valid Photoshop alternative that is offered for free isn't an easy task since this solution is the most advanced photo editing software for photographers on the market, and it's offered at a relatively low price compared to the competition.
However, if you're not dead set on employing Adobe products and you simply want to get a full-fledged image editor for free, the options below definitely deserve your attention.
1. GIMP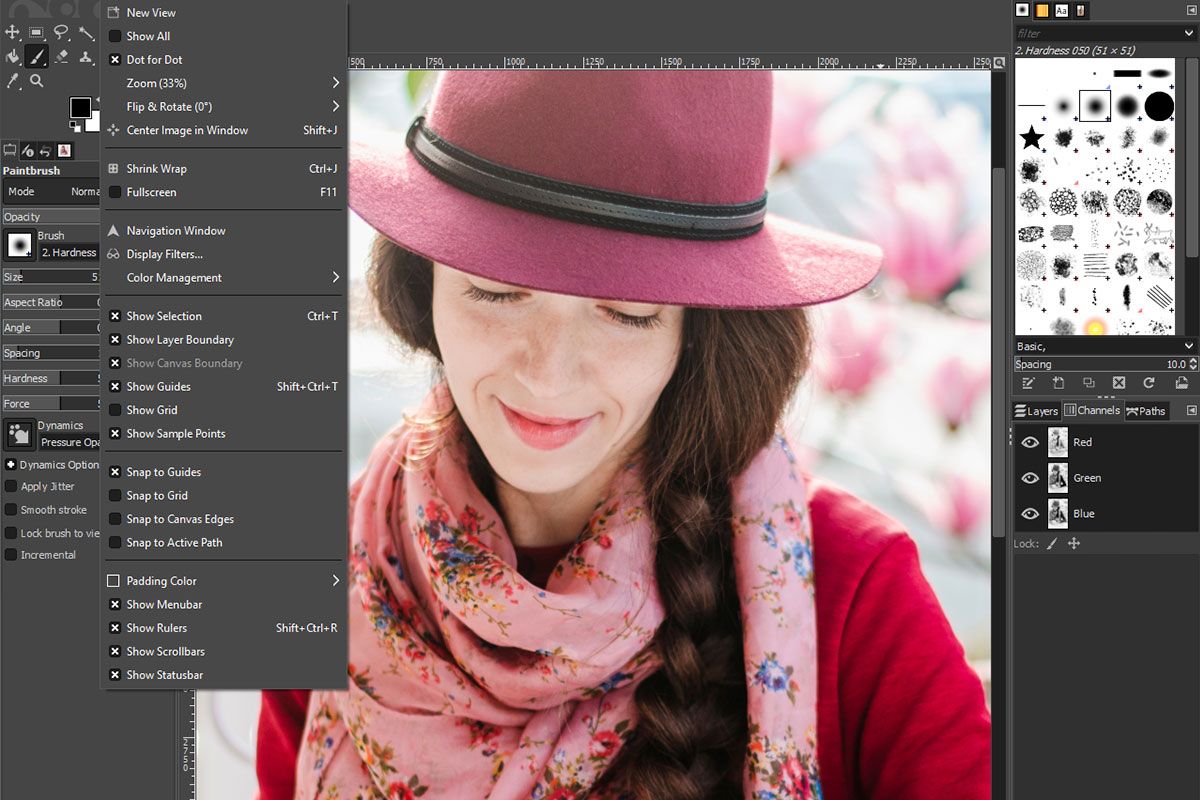 GIMP is supplied with a broad range of pro-grade features for retouching photos and creating digital illustrations from scratch. The software offers layer support, customizable brushes, filters, automated photo enhancement tools, and a large selection of supported plugins.
GIMP has amassed an active community that continuously improves its open-source code and helps deal with all bugs and issues as soon as they appear. As a result, you get to enjoy a fantastic image editor that surpasses most paid alternatives. The open-source nature of this tool is particularly appealing to professional users, as it allows them to develop new features manually without being forced to wait for an update.
Available for: Windows, Mac, Linux
2. Luminar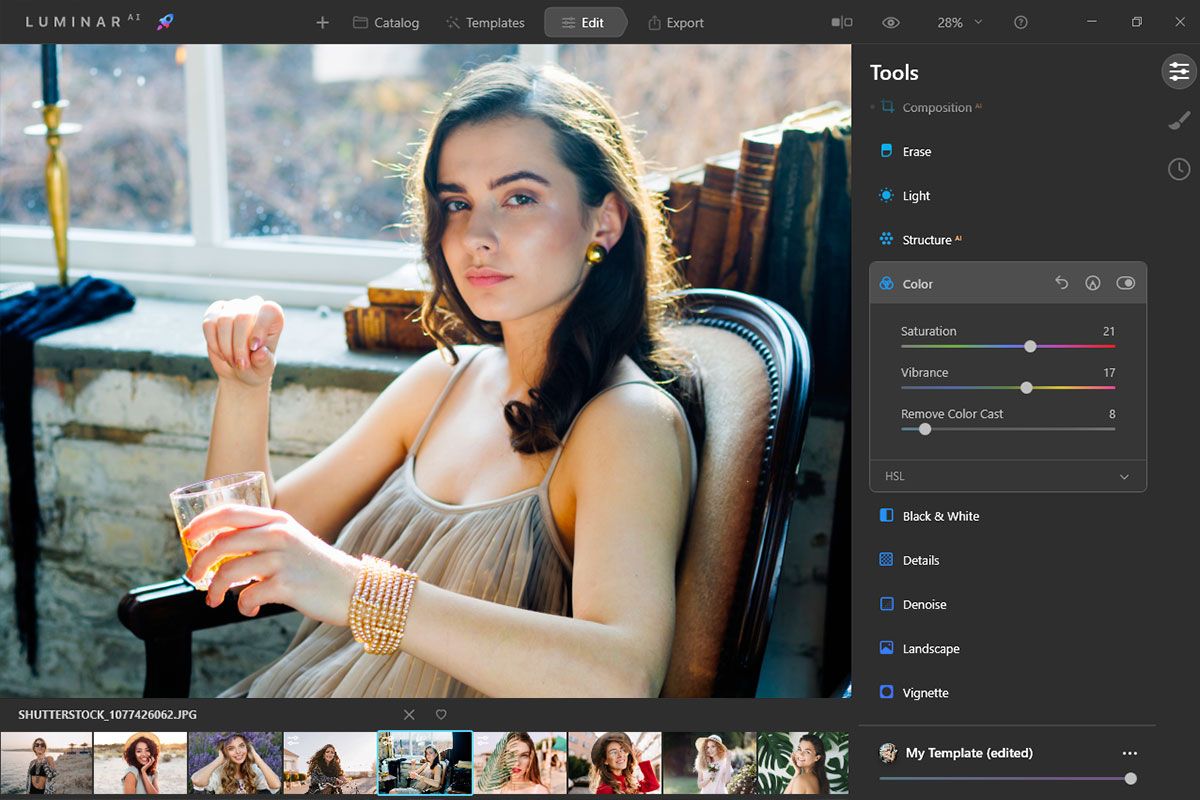 Luminar comes across as a significantly streamlined tool if you put it against Photoshop CS6. That said, its AI-based functionality makes it an arguably more advanced solution, as it's capable of recognizing objects in a photo and automatically suggesting templates that are a great fit for it. Luminar is a fantastic option if you're interested in cutting down the time you spend editing images, as a basic sky replacement task that would take an hour to do in Photoshop, only requires you to pick a suitable template here.
Luminar offers a broad selection of features, presets, and templates. Inside you'll find terrific color-grading tools that will help you significantly improve the quality of your photos. It also provides RAW file support and a handy preview feature for checking out how different effects will change the look of your image.
Available for: Windows, Mac
3. Photopea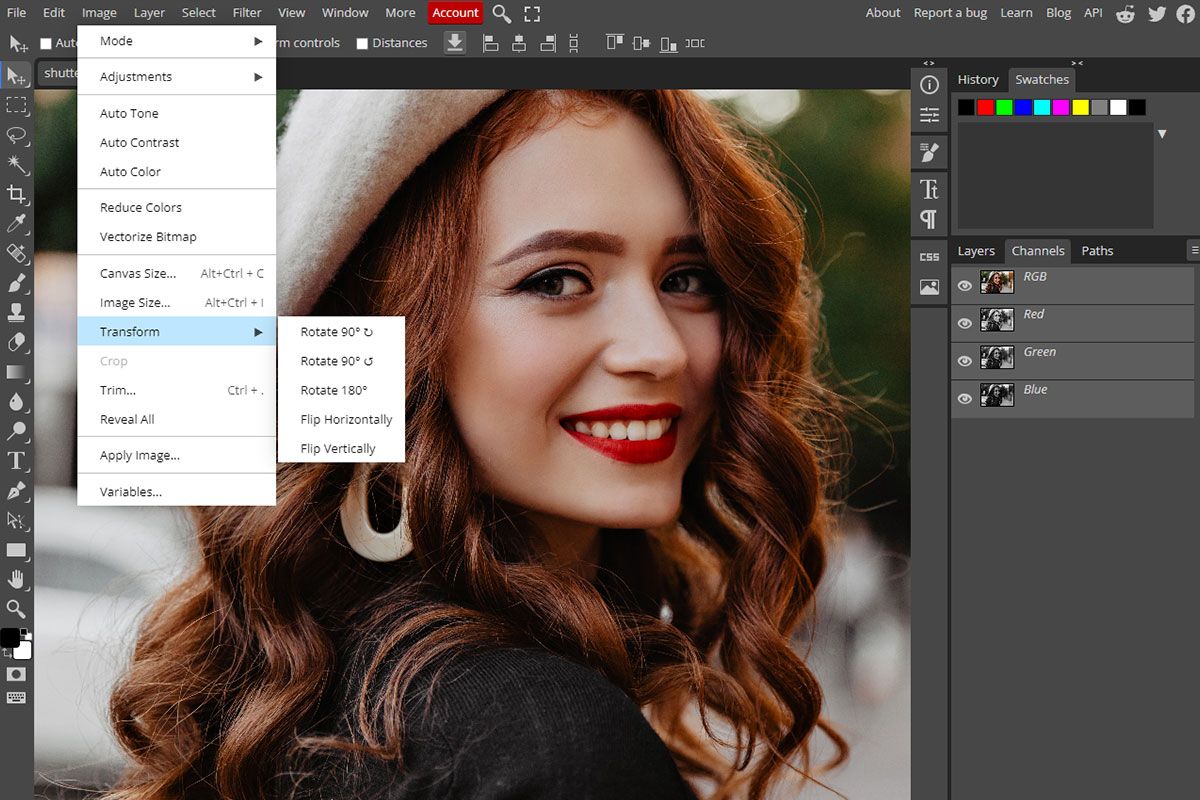 Photopea offers a user-friendly UI that is very convenient to navigate while also resembling Photoshop's dashboard, which will make transitioning to this software easier for people who have previously used Adobe products. Even if you don't have any experience with Adobe software, you'll still appreciate the less complex system of this tool.
Photopea is a fantastic solution for users who only occasionally need to work on their images or graphic design projects and can't justify the continuous cash drain that a Photoshop subscription entails. Even though it's primarily designed as an image editing program, it also provides a degree of layout formatting that you won't even find in Ps CS6. For instance, it allows you to import an Excel spreadsheet and convert it into a stylish infographic design.
Available for: Web
4. RawTherapee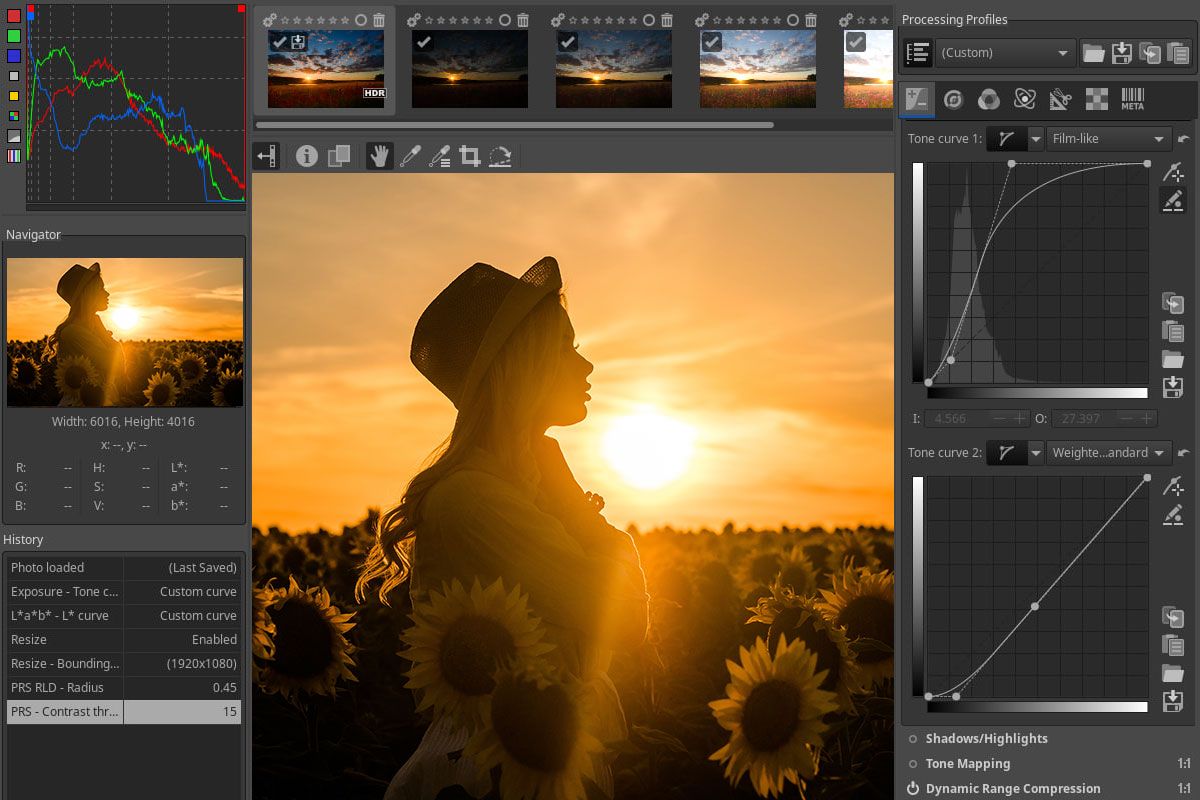 RawTherapee represents the perfect middle-ground option between Photoshop and Lightroom. The software's toolset is primarily aimed at editing images in RAW format. It also offers an array of features for handling color correction, noise removal, rotation, exposure adjustments, shadow and highlights changes, tonal range tweaks, EXIF data processing, cropping, and much more.
RawTherapee also offers state-of-the-art demosaicing that relies on 2 advanced algorithms, which are applied to the same photo, compositing pixel-shift RAW images with automated ghost masking, dark frame subtraction, flat field adjustments, and hot/dead pixel tweaks.
Available for: Windows, Mac
5. Darktable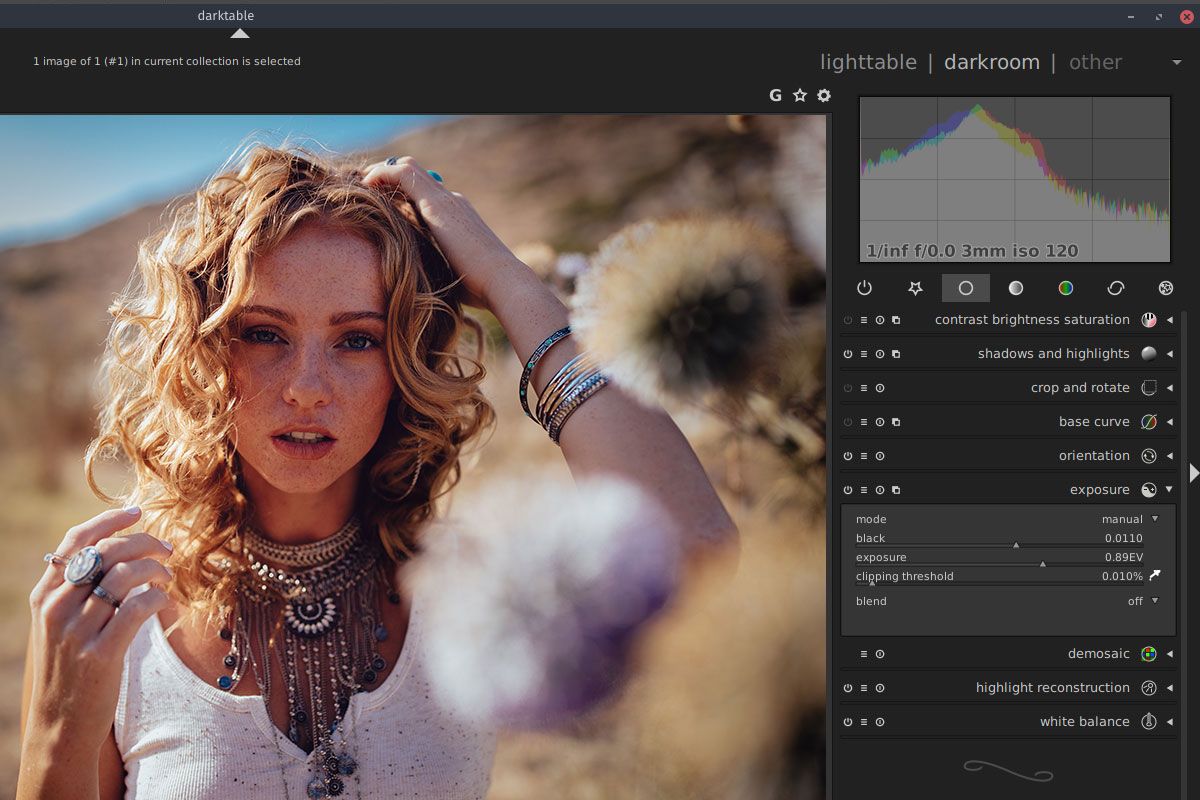 Darktable is a free, open-source image editor and photo management utility. It allows you to perform non-destructive RAW file editing, meaning you can always go back to the original image should you be unhappy with the changes you've made. This Ps CS6 alternative provides a broad library of features and tools suitable for photographers and image retouchers of all expertise levels.
Darktable is a user-friendly and feature-packed solution that is easy to navigate, suitable for completing a wide range of tasks, and can satisfy the needs of both beginner and professional photographers. Moreover, you get to enjoy all of its image editing tools for free, which makes it a far more attractive option than most of the paid software that the market has to offer.
Available for: Windows, Mac, Linux
F.A.Q.
How long does the Photoshop free trial last?
The free trial version is valid for 7 days and allows you to try out all the available features to help you get a good understanding of whether Photoshop is suited for your needs.
Will Photoshop be automatically uninstalled once the free trial expires?
No, you'll be prompted to prolong the subscription by paying for one of the available plans – Creative Cloud All Apps or Single App. Once you make the purchase, Photoshop will be automatically licensed once you restart the software.
Is having a Creative Cloud account mandatory?
Yes, since the only way to access Adobe software is to use Creative Cloud. Employing them as standalone solutions isn't an option and even the mobile versions of Adobe products require registration.
Is it possible to run Photoshop on several devices?
It's possible to install Photoshop on multiple devices regardless of what OS you're using. That said, the license you purchase can only be activated on 2 PCs or laptops.
Why is it dangerous to download an unlicensed version of Photoshop?
If you use a pirated Adobe Photoshop CS6 download, you risk compromising your passwords and personal data. Hacked software is often infested with malware and other viruses. If your system gets infected, the time and money you'll spend dealing with that issue will far outweigh the cost of a Photoshop subscription.