How to Download ACDSee Photo Studio for Free (2023 Version)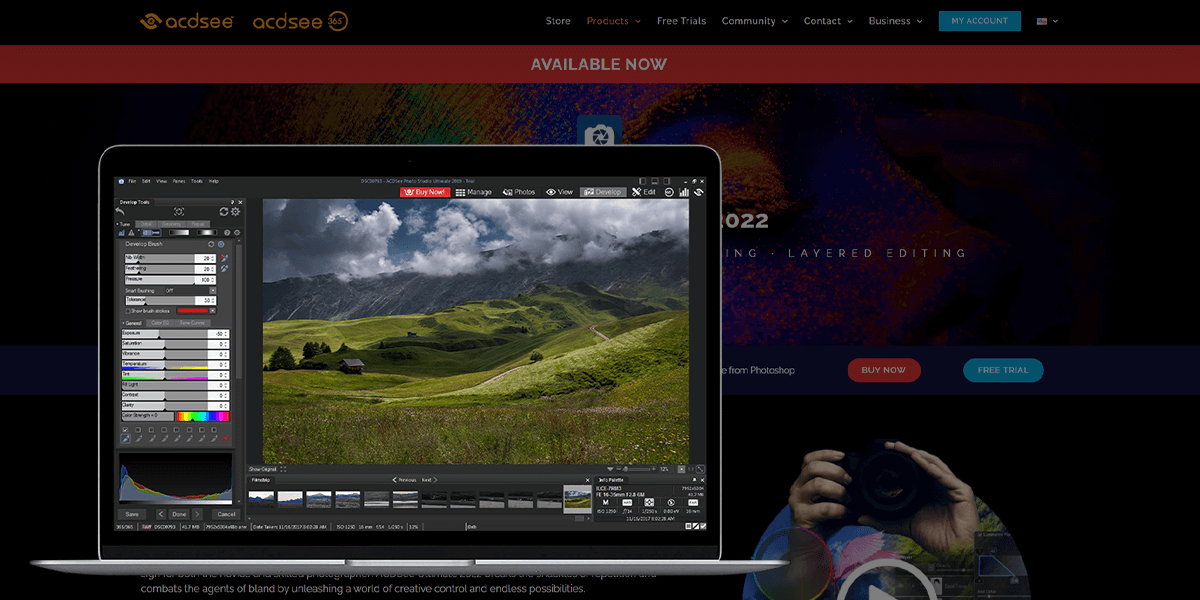 Many users choose ACDSee Photo Studio Ultimate to be their primary tool for editing photos. This software allows you to enjoy Face Recognition-supported image management as well as advanced editing functionality.
ACDSee is compatible with most RAW formats and offers smooth performance when you're tinkering with various digital assets. Whereas beginners might resort to a photo enhancement service to handle the editing for them, more experienced photographers rely on ACDSee to do such work instead.
ACDSee offers a comprehensive set of features, but since it's a paid tool, you'll have to invest $8.90 to enjoy its full functionality. If you can't afford to purchase the software, below you'll find 2 free download methods that you can use without violating the law.
• Super-quick RAW file previews

• Batch editing functionality

• Can open files from various data mediums

• Compatible with over one hundred formats

• Facial recognition and geotagging

• Handy features for applying and editing different effects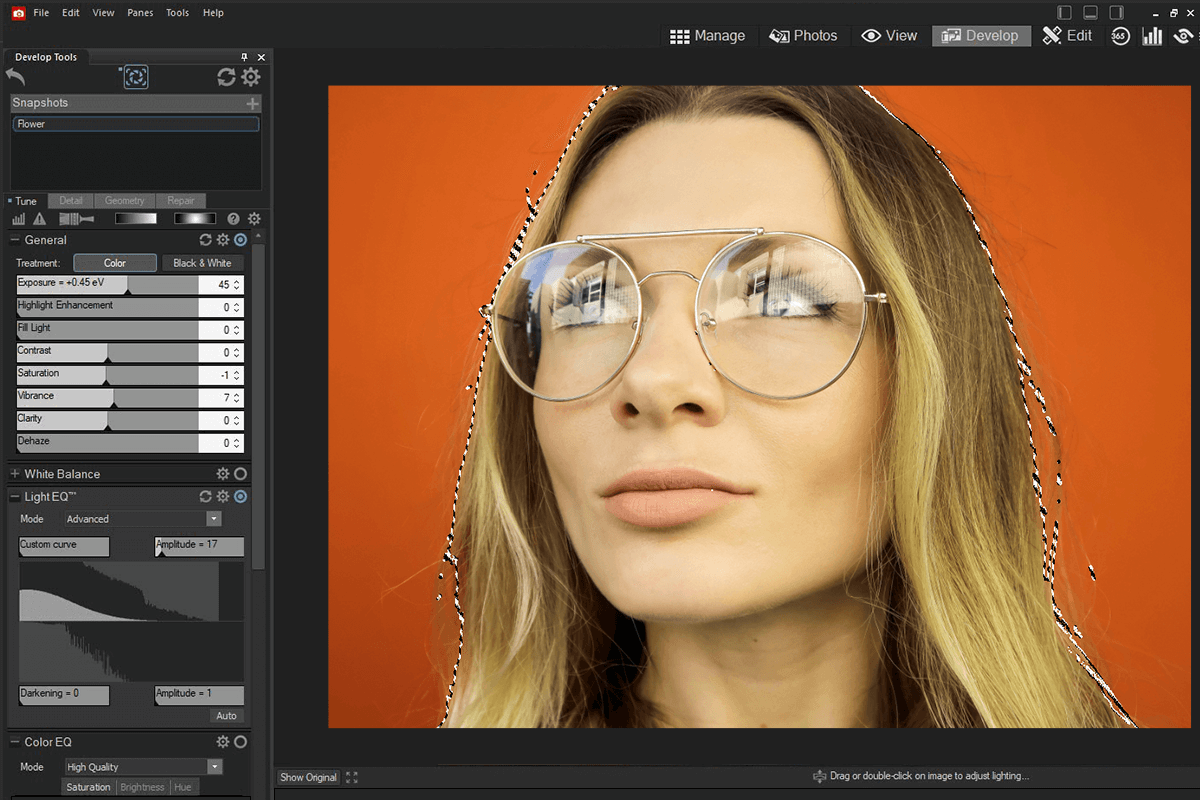 Way 1. Download ACDSee Free Trial
The simplest way to get ACDSee free and check out its capabilities is to download the trial version. You can pick from multiple options: Photo Studio Ultimate, Photo Studio Professional, and Photo Studio Home.
The Professional version includes nearly all features that are present in Ultimate except for layers. Other than adjustment layers, Ultimate also offers text and shape layers. Meanwhile, the Home edition can be of use for any photographer interested in top-tier DAM tools.
All versions are available only for 30 days, allowing you to fully understand whether a specific version matches your needs. If you want to download and install this photo editing software for photographers, here's what you need to do:
1. To get ACDSee free trial version, start by visiting the official site.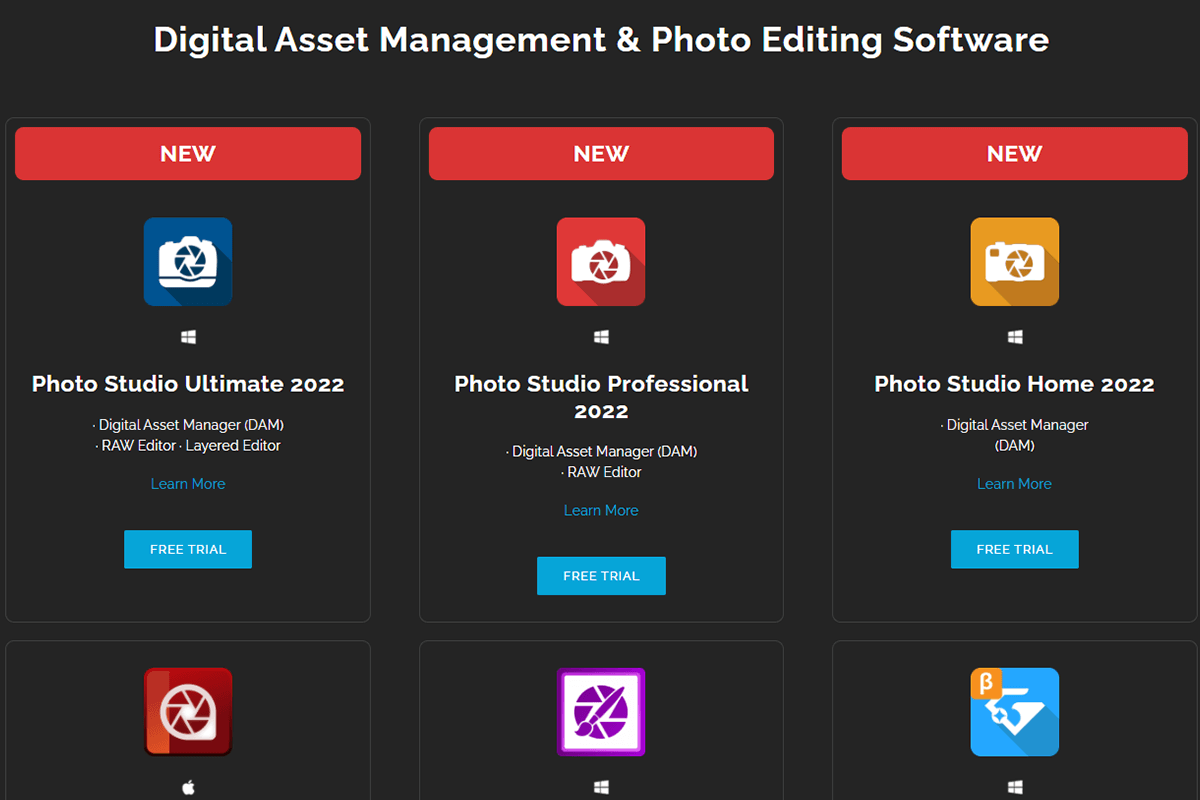 2. Choose the version you want from the list.
3. Press "Free Trial". Your PC will automatically download the executable file.
4. Launch the downloaded file and click Continue to start the installation process.
5. After the software was installed, you can see the ACDSee icon on your desktop. Launch the software and feel free to use it in any way you see fit.
6. You can enjoy the ACDSee free trial for 30 days.
Users can also get an ACDSee free download for Mac. The installation process is identical to the one described above.
Way 2. Download ACDSee 365 Free Trial
You also have the option to use the online version of the software by getting the ACDSee 365 package. This edition provides in-depth management and organizing functionality, a straightforward workflow, refined editing features, a layered editor, and convenient sharing tools.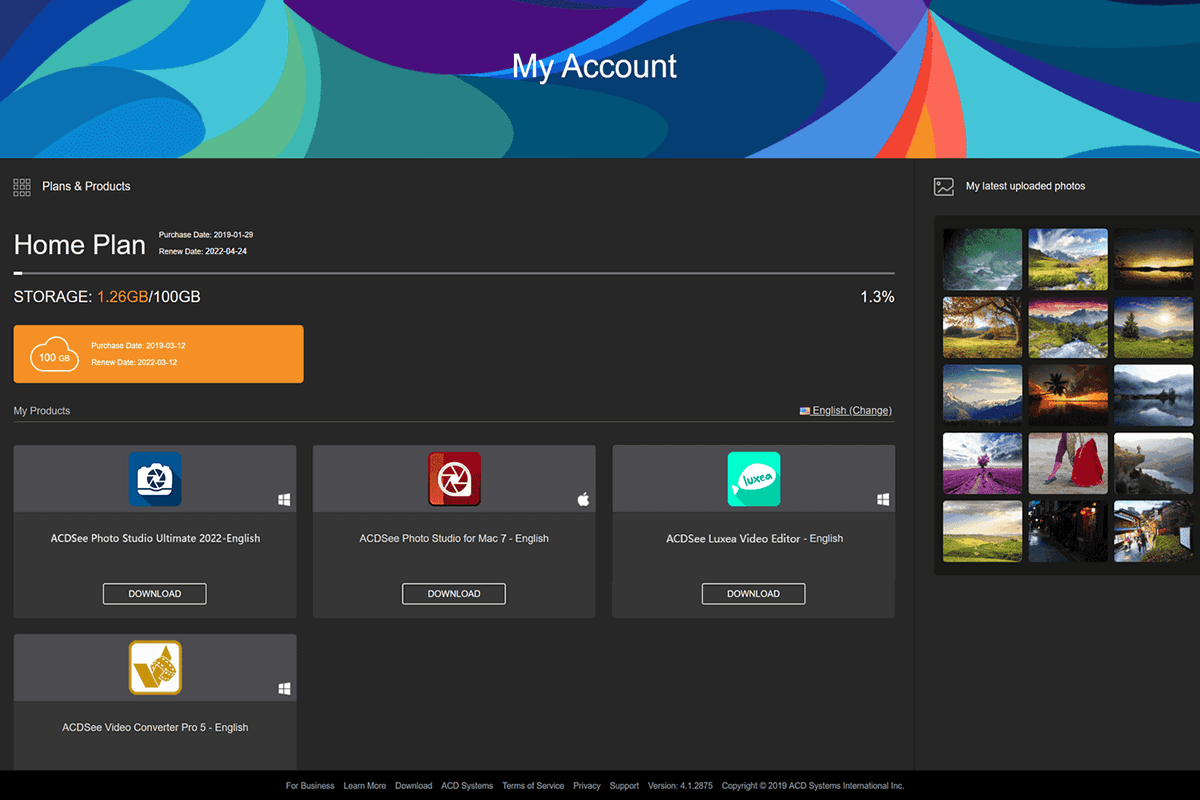 To use this application, perform the following actions:
1. Register an ACD ID account to gain access to ACDSee 365.
2. You can pick between a Personal and Business account type.

3. Type in your first and last name, email, password, country of residence, and select the desired language.
4. Once you've filled out the form, you'll receive a verification code in your inbox that will allow you to finalize the account creation process.
5. You now have access to the free edition of ACDSee 365 for 30 days.
Free Similar Software
The ACDSee Photo Studio free download is only a viable way for 30 days since afterward you'll have to start paying for a subscription. As a result, some users opt to look for an alternative photo editor after the trial period has ended. If you're one of them or you simply weren't satisfied with what the software brings to the table, here are some fantastic ACDSee alternatives that deserve your attention.
1. Adobe Lightroom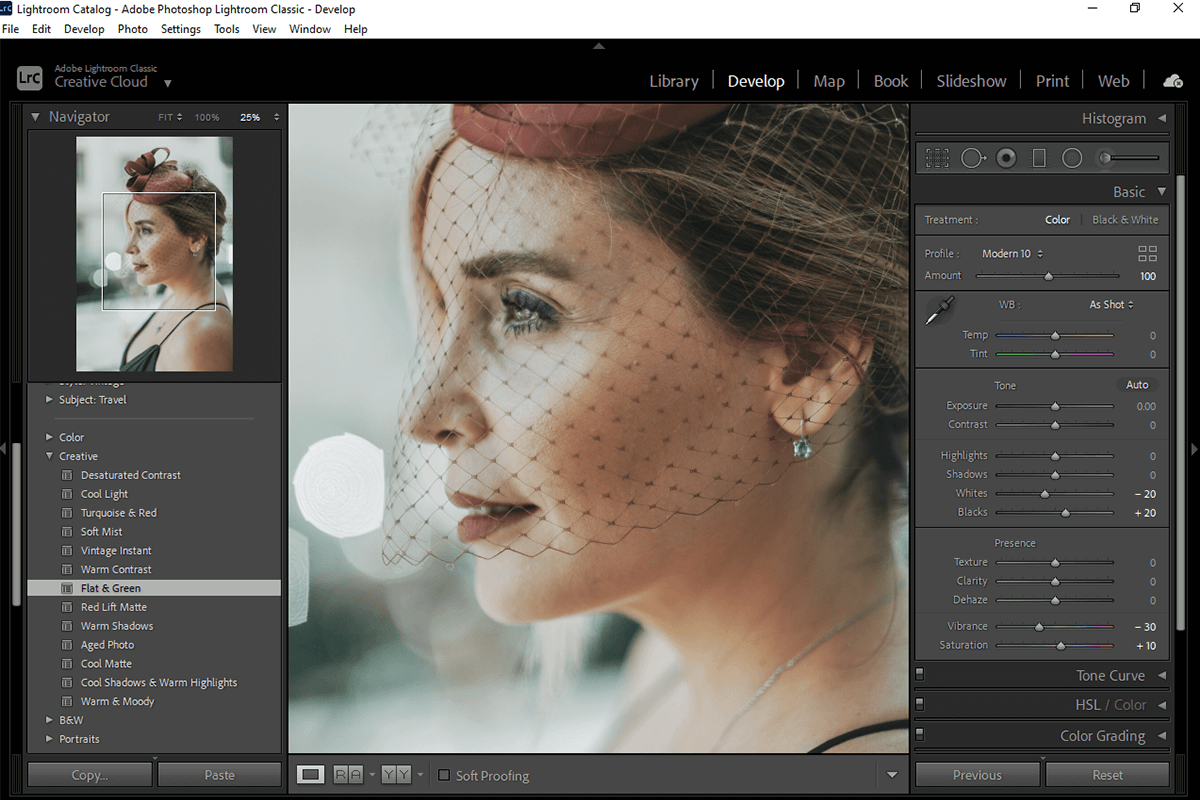 Many professional photographers and image editors stand by their belief that Adobe Lightroom can entirely replace ACDSee's image management functionality, as it allows you to import, organize and browse through photos using tags. Lightroom also supports RAW files, making it a fantastic tool for in-depth photo retouching.
The key image editing features of this option include red-eye effect removal, color enhancement tools, and the ability to add various effects to the photo. If you have trouble downloading the software, study my manual on how to download Lightroom for free.
Available for: Windows, Mac
2. XnView MP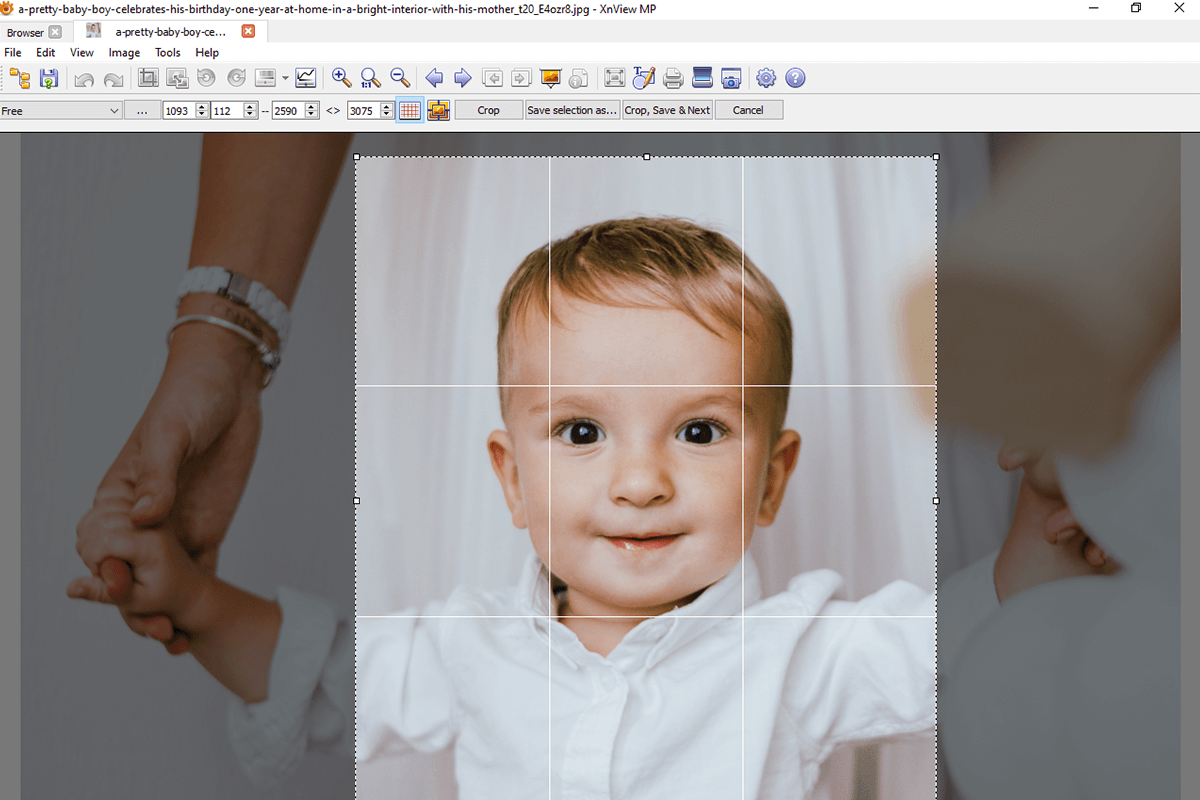 XnView MP is a terrific tool that can be used as either an image viewer and manager, file converter, or photo editor. Its functionality is suitable for both beginners and professional photographers, as it invites you to enhance your images using tools like resize, rotate, crop, brightness, contrast, and so on.
This software is compatible with over 500 image formats (including animated files like TIFF, GIF, etc.) and allows you to save files in nearly 70 distinct formats. Additionally, XnView is supplied with a robust and straightforward batch conversion feature.
Available for: Linux, Windows, Mac
3. Luminar 4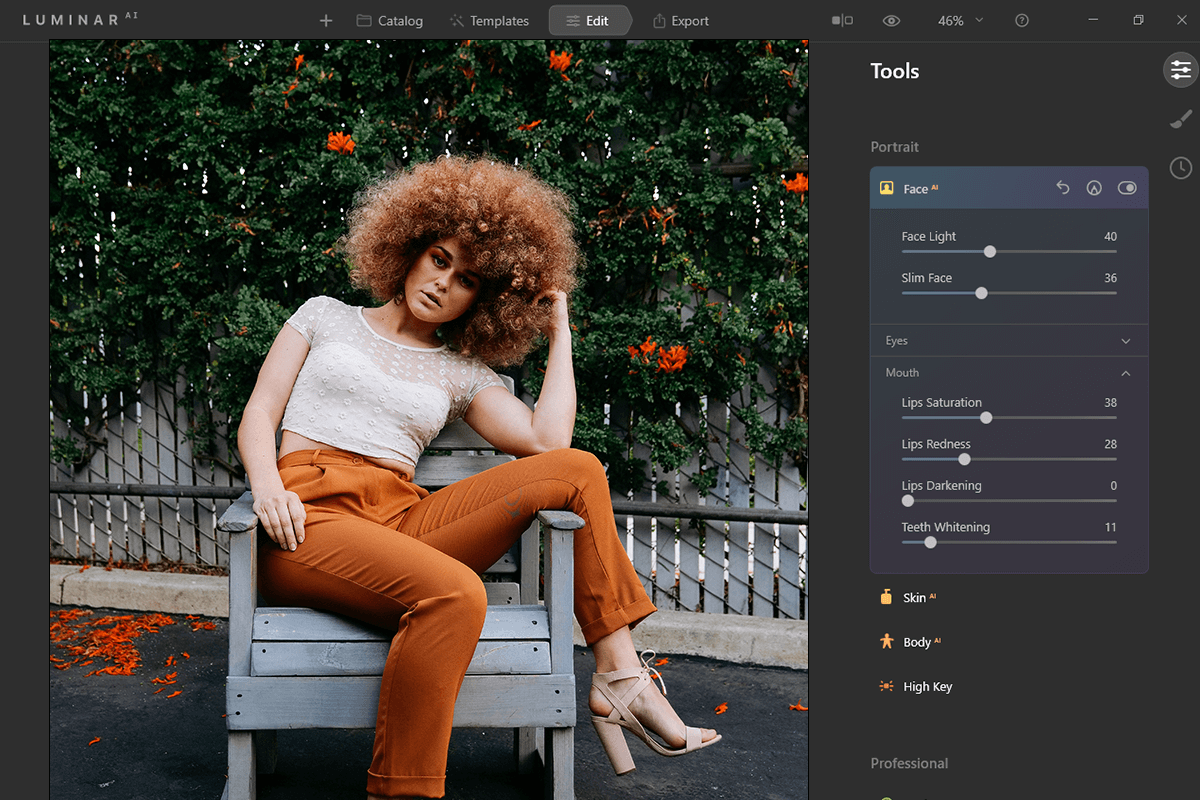 Luminar 4 is an AI-based ACDSee alternative that is perfect for users that want to enjoy as straightforward of an image management and editing workflow as possible. This software offers a broad list of functions, for instance, an AI Replacement feature that allows you to adjust or completely replace the skies in your image. If you have trouble downloading the tool, study my instruction on how to download Luminar for free.
Luminar also comes with a special toolset for portrait retouching that lets users improve the skin tone, apply different kinds of filters to make the model look refreshed and healthy, hide flaws and emphasize the most appealing facial features. If you're not a fan of fully automated editing, then the inclusion of layers and some manual adjustment features will be a pleasant surprise for you as well.
Available for: Windows, Mac
F.A.Q.
• What should I do after the free trial period has expired?
Once the free trial has expired, visit the official website, go to the Subscription page, and pick the option that interests you the most.
• Is it risky to use pirated ACDSee versions?
It's very risky. Cracked and pirated software can not only break your PC system but can also lead to you getting fined by the government for using illegally obtained programs, with the potential sum going up to $250,000. Moreover, if you're distributing pirated files yourself, you can even be sentenced to jail.
Whenever you download cracked software, you can't even be certain it'll work at all. Another disadvantage is that you won't be receiving any updates, and if you'll use outdated software for a long time, you'll risk encountering even more security threats. Hackers tend to search for vulnerabilities in your system to steal your data and pirated applications give them ample opportunity to do so.
• What to do if I can't launch ACDSee?
Verify whether your PC meets the minimum system requirements. If so, reach out to the Technical Support team.
• Where to find the software after I've downloaded it?
The easiest way to keep track of where your downloaded files are stored is to remember the folder mentioned at the start of the download when you see the "Save As" menu. If you missed that information, you can always search your file system by typing the file name into the search bar.
• How can I re-install software that I already own?
Log into the acdID User Portal, press My Apps, and press "Download" next to the desired product. Alternatively, you can press the "Download Product" link provided in the Order Receipt email.
• What to do if the license code isn't working?
You should start by verifying you have the correct license code. If everything is in order but still not working, reach out to ACDSee's customer support via email or phone.