How to Download Luminar for Free (2023 Version)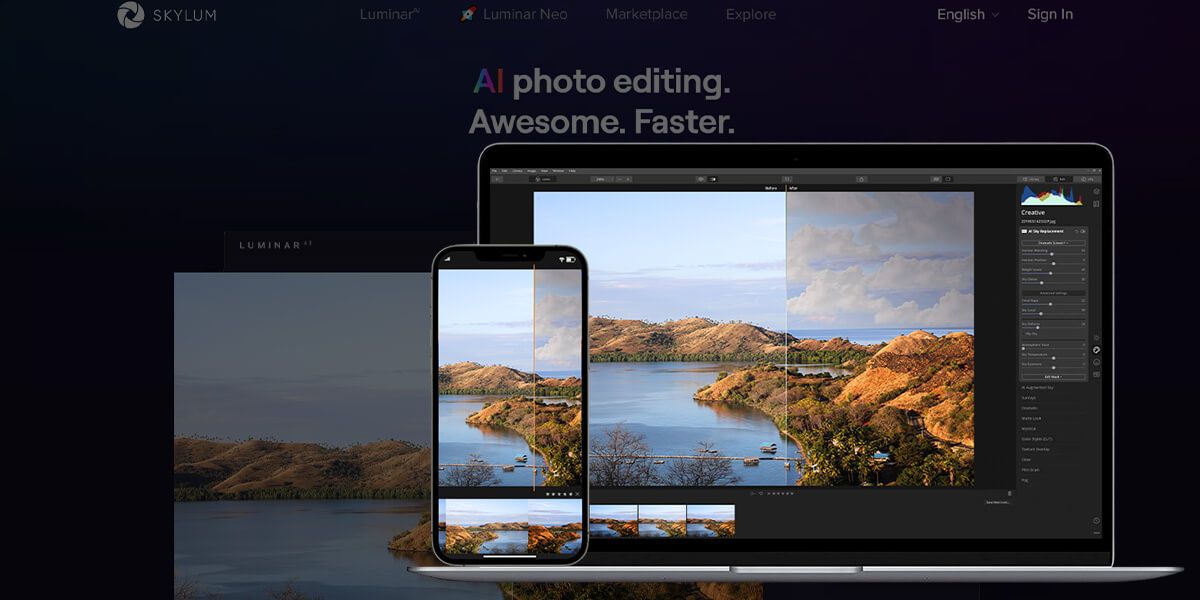 Luminar is a popular image editor that stands out from similar programs with its AI-based toolset and features. Thus, all operations are performed in several seconds. Such an approach to editing appeals to many users who actively search for Luminar free download links to get all the goodies without spending a cent.
Nowadays, photo correction services use this program on a regular basis, but only its official version. Experts need Luminar for color correction, shadows fixing, exposure adjustment, and more.
I have studied the topic in more detail and written this article to help you understand how and where to get Luminar safely and legally. Moreover, I described alternative programs and answered the most popular questions.
• Template-based editing

• Manual masking for experienced users

• Work as a plug-in for Adobe/Mac Photos

• Fast performance

• Handy adjustment options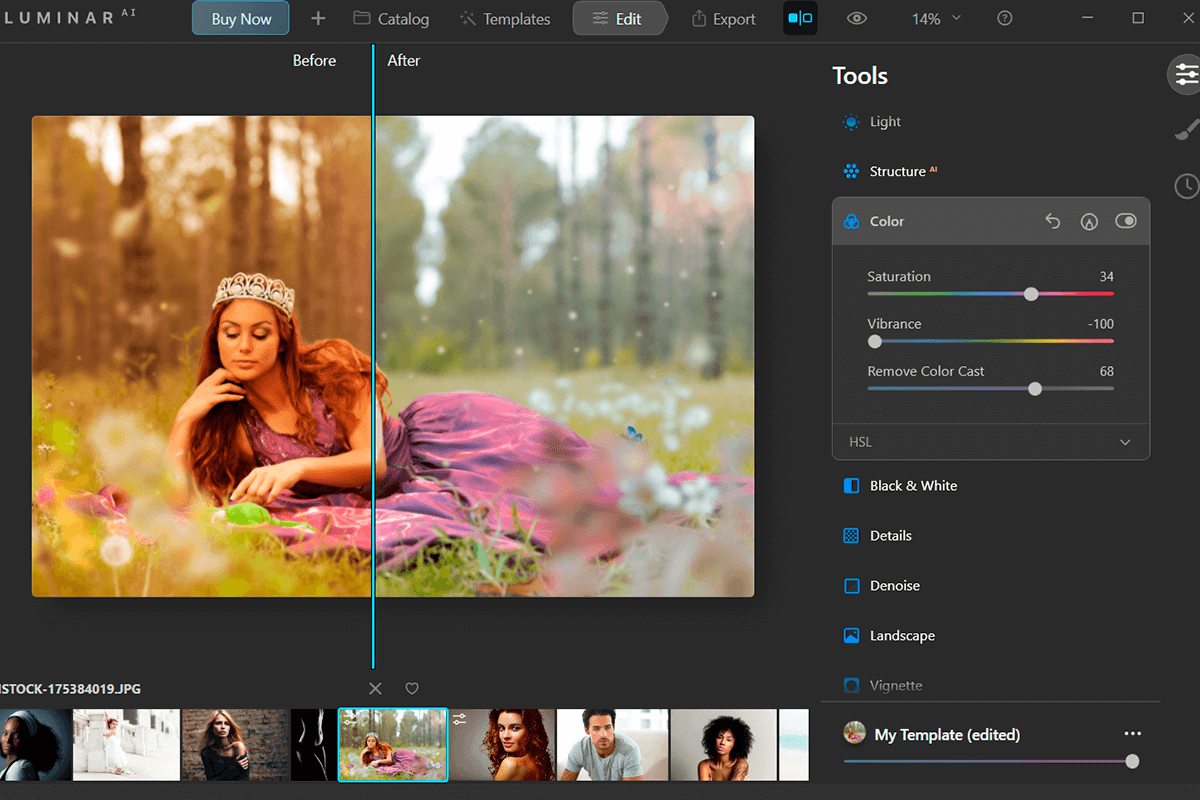 Download Luminar for Free: Install a Trial Version
Is Luminar free? Yes, but only if you use a trial version. It is valid for 7 days, which is enough to test the program and figure out whether it can satisfy your requirements. In this case, you get access to all tools and features and can clearly understand how well they cope with different tasks. What's more, Luminar can work as standalone software or as a plug-in for other programs.
To get Luminar free version for 7 days, follow the steps described below:
1. Go to the official website.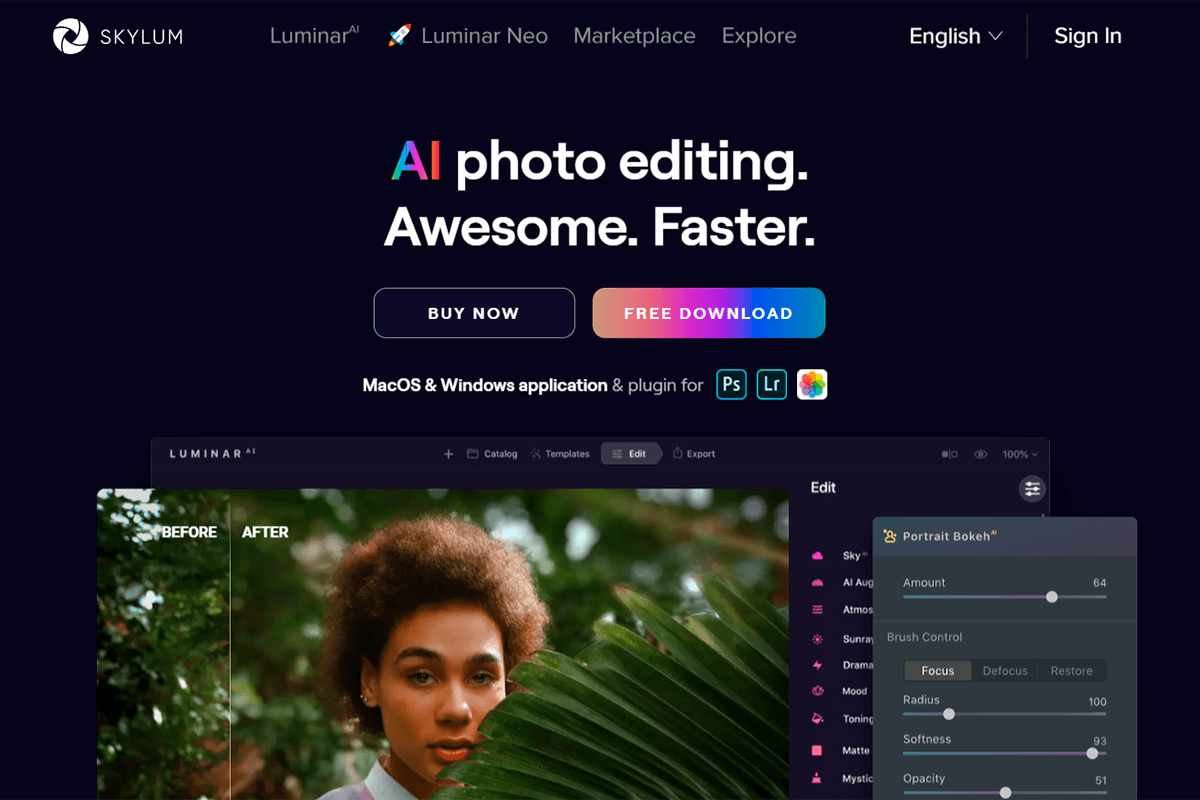 2. Open Luminar AI free download page.
3. Click "Free Download" (the process will start automatically).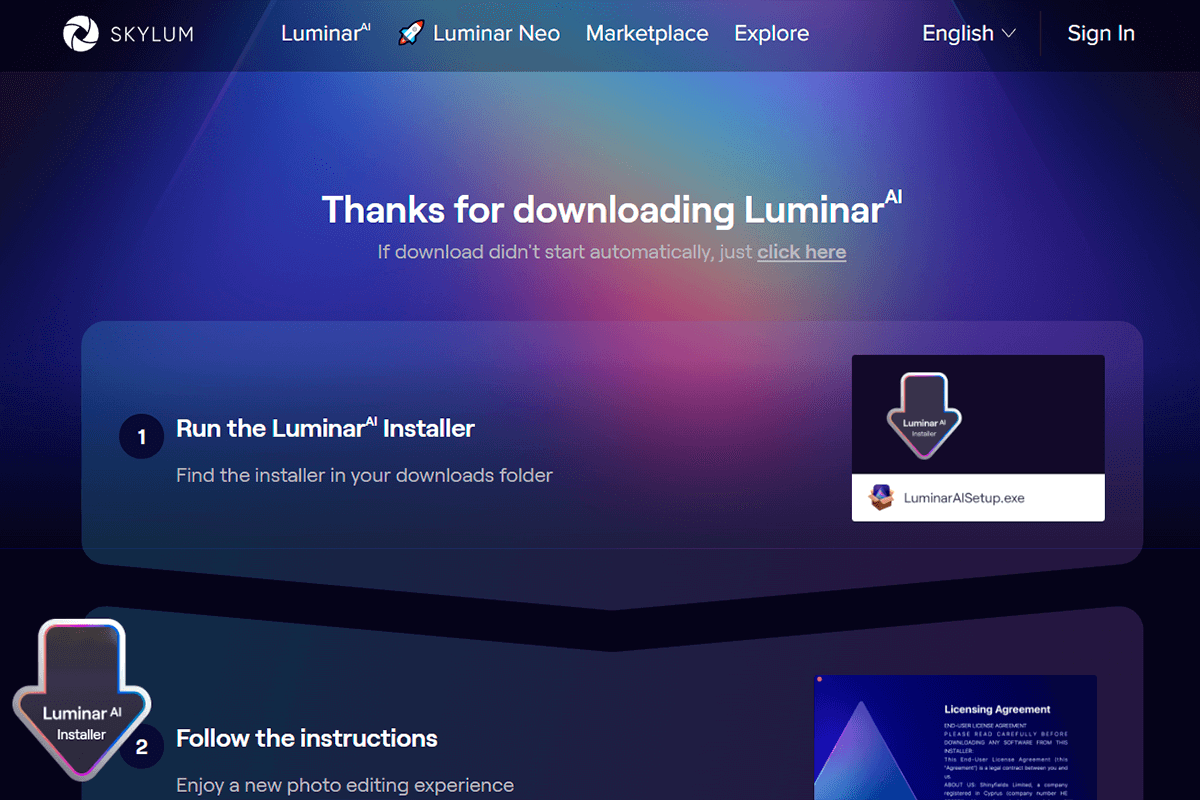 4. Install the program.
5. Test it for a whole week.
When a trial period expires and you want to continue using the software, you have to choose from one of the available packages – Master, Guru, or Expert. No matter what pack you select, the company offers a 30-day money-back guarantee.
Free and Efficient Alternatives
If you have tested the program, but it didn't meet your expectations, you can opt for alternative photo editing software for photographers. Usually, these are programs with similar functionality and interesting extras available absolutely for free.
1. GIMP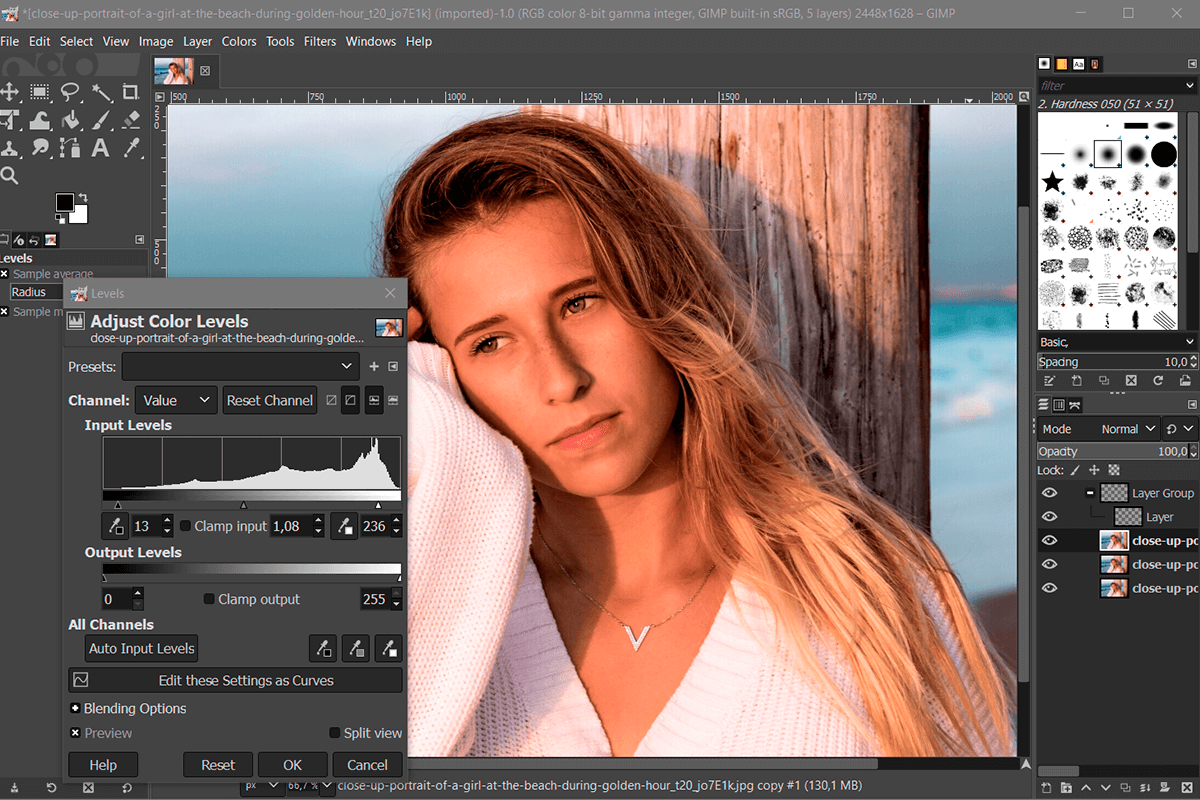 GIMP is No.1 replacement for Luminar photo editor free. It appeals to users with a large collection of tools – from basic actions to top-tier features. If you are a novice user, you will definitely appreciate its selection and montage instruments, cropping, color correction, and automatic image enhancement features.
More experienced users can take advantage of content-aware resizing, face swapping, animated GIFs, layer masks, curves, and customizable brushes. The program supports numerous plug-ins, which not only expand functionality but allow for creative UI personalization.
Available for: Windows, Mac, Linux
2. Photoscape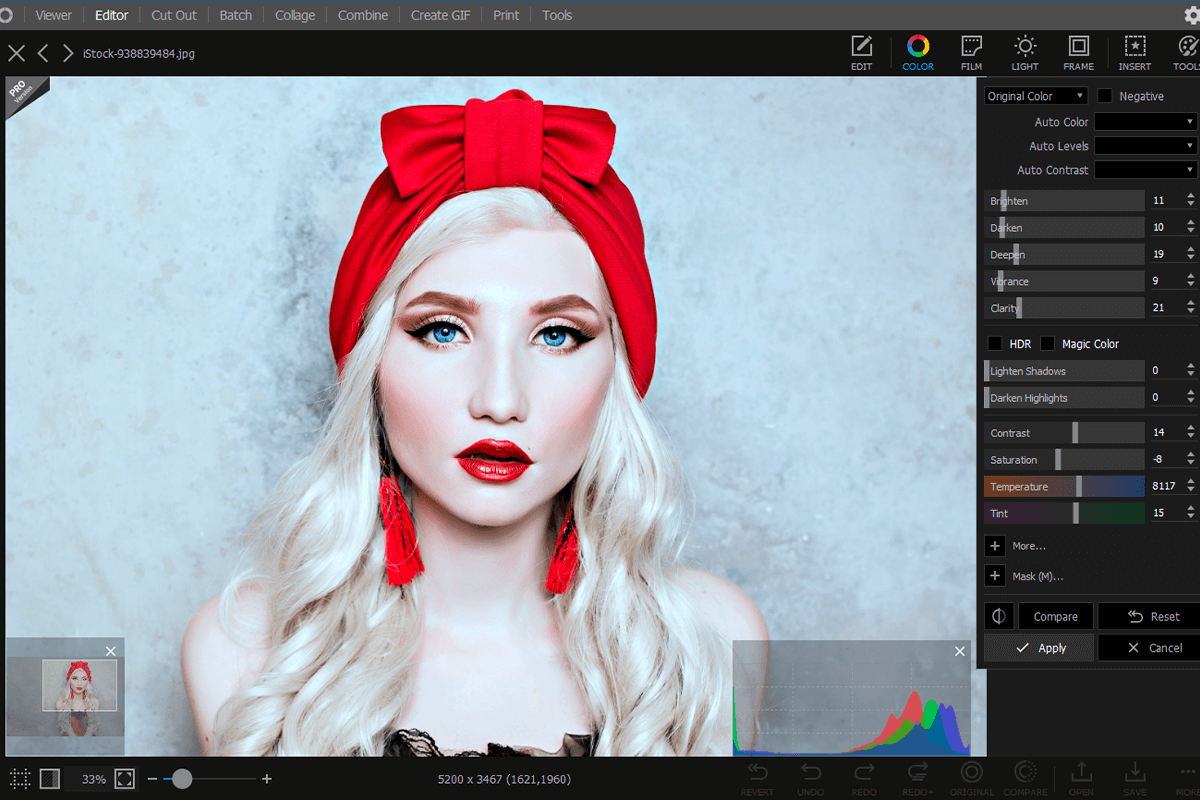 This is a universal photo editor where most tweaks are made with a single click. Such a method is very popular among beginners, who don't like adjusting multiple parameters manually. Here you will find an array of filters, frames, shape crops, brushes, smart cutout instruments, a color picker, and clone stamps.
Photoscape perfectly copes with RAW conversion, eliminating the need to use third-party tools. Those who have batches of images for editing will appreciate batch processing tools for reformatting, resizing, and renaming. If you are interested in creative edits for non-commercial use, this Luminar free alternative has much to offer. For example, you can create collages, merge pictures, add stickers, apply effects, overlay text, and use brushes.
Available for: Web
3. Fotor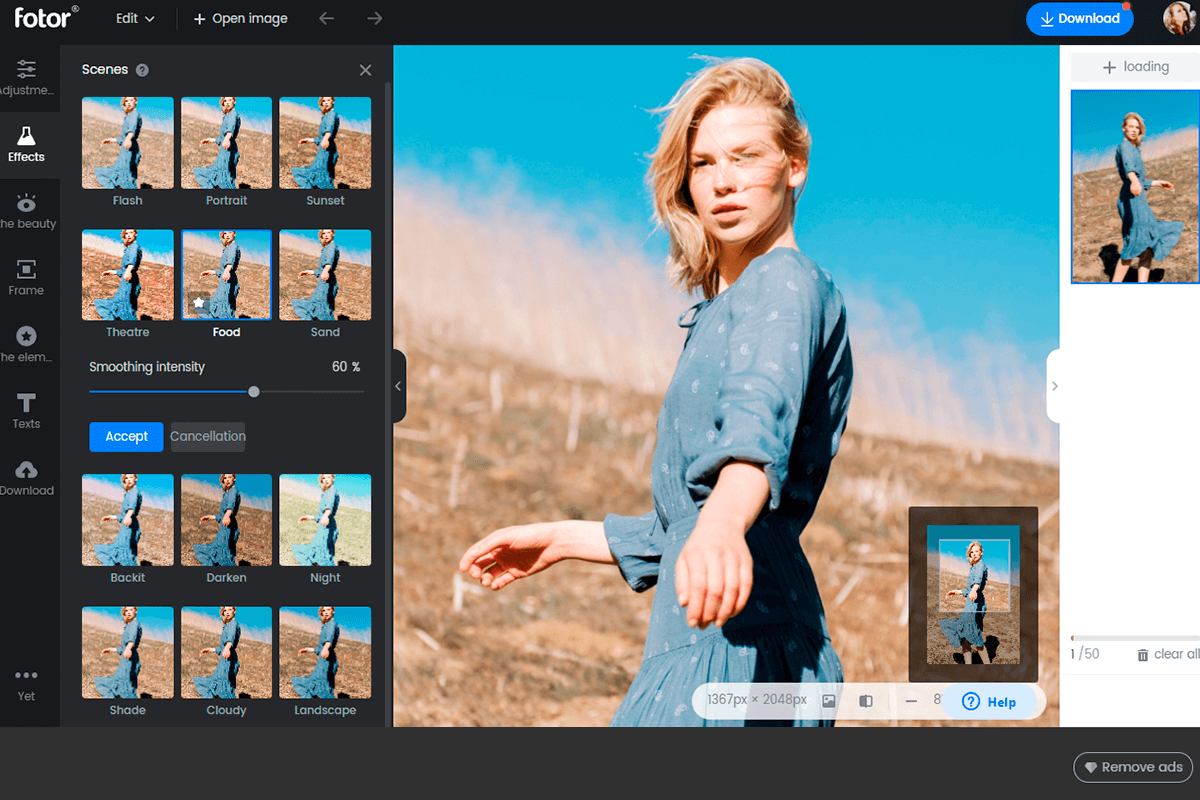 This program is designed to satisfy both desktop and mobile users. It is packed with tools needed for fulfilling common tasks and even has a one-tap enhance button for instant fixes. If you want to have more control over the editing process, have a closer look at instruments for resizing, cropping, rotating, and straightening photos.
The developer included a special background remover that will come in handy if you dislike the original background, and helpful editing tools for smoothing wrinkles and getting rid of a red-eye effect. Moreover, Fotor includes an HDR image creator and tilt-shift editor, which you can use for applying dramatic finishing.
Available for: Web browser, Windows, macOS, iOS, Android
F.A.Q.
Can I edit RAW files in Luminar?
Definitely! The program has a cutting-edge RAW engine, so processing such files will take very little time. Moreover, the developer regularly updates the software, mainly, an internal library, to provide support for new cameras.
How many devices can I install Luminar on?
Purchasing a single-user license, you can install the program on one device only – Mac or Windows. You can run it as individual software or as a plug-in. However, there is a license that allows using Luminar on 2 devices. This is a reasonable option if you need to use it on your work and home computer, or laptop and PC. In fact, you can launch it on multiple computers by buying more sears in your Skylum Account.
Why should I avoid the Luminar cracked version?
Downloading and using cracked programs or torrent files is against the law. In the best-scenario case, you will be blocked by a software vendor for some time or permanently. However, the consequences may be more serious – you will be fined or imprisoned.
Can I migrate Luminar 4 looks to Luminar AI?
Yes, Luminar 4 looks can be migrated and automatically converted to Templates. Go to the Templates tab > My Collection > Legacy to find them. All Templates there are organized into one list, which contains both purchased and custom Luminar 4 looks.
Can I use Luminar AI as a plug-in for Aurora HDR?
No. Luminar AI and Aurora HRD function as 2 standalone programs. However, they are both suitable for image processing. Besides, you can place any photo edited in Aurora HDR in the same folder as the source image added to the Luminar AI catalog. They will be automatically scanned and added to your Luminar catalog.