How to Get Movavi for Free (2023 Version)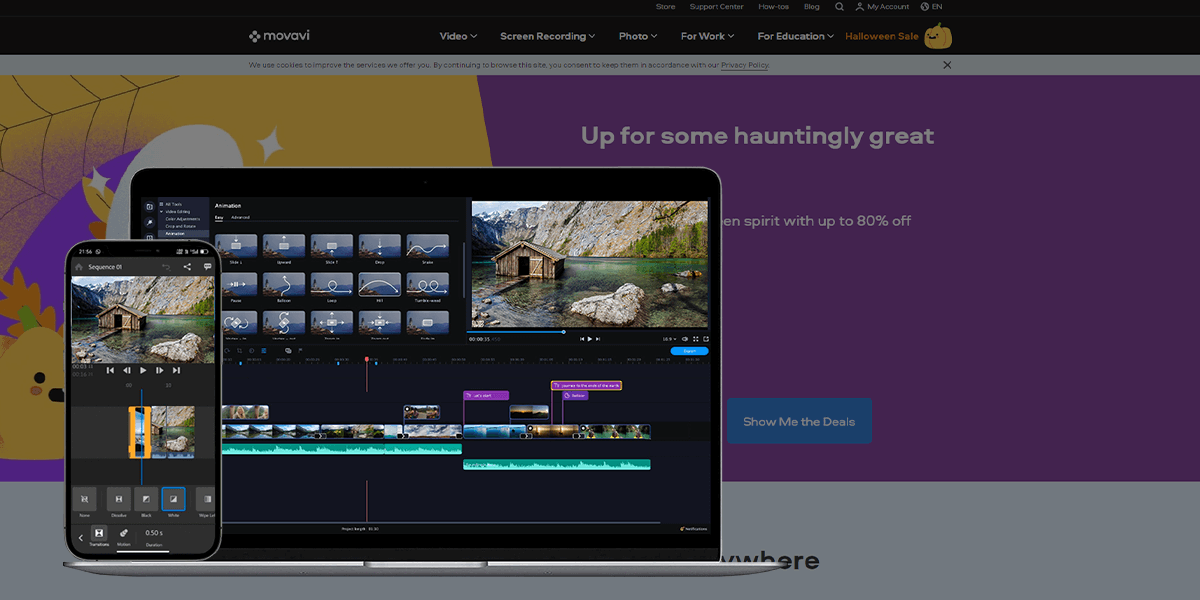 Movavi is an efficient program for work with photo and video content. It is very popular among photographers, designers, and video creators. Using this software, you can record the screen, create slideshows, add effects to videos, and manipulate photos.
The range of people looking for Movavi free version is constantly growing, so I decided to describe 3 legal ways of how you can use this program without spending a cent. In case you don't want to enhance images on your own but need high-quality photos for personal or commercial use, don't hesitate to address reputable photo enhancement services.
• Many filters and effects

• User-friendly interface

• Trial version isn't time-limited

• Clear tutorials from developers
#1 Way to Get Movavi for Free: Using Movavi Video Editor Plus
Movavi Video Editor Plus is the main software for video enhancement. Being absolutely beginner-friendly, it offers a wide range of features that you can use to enhance your videos. Here you can add a green screen effect, crop clips from vacations, add text to a video, and more.
If you want to take advantage of the features and tools available in this program for free, you should visit the official site and download a trial version that is active for 7 days. This is the first method of how to get Movavi for free to understand whether the program can become your regular assistant for work with video.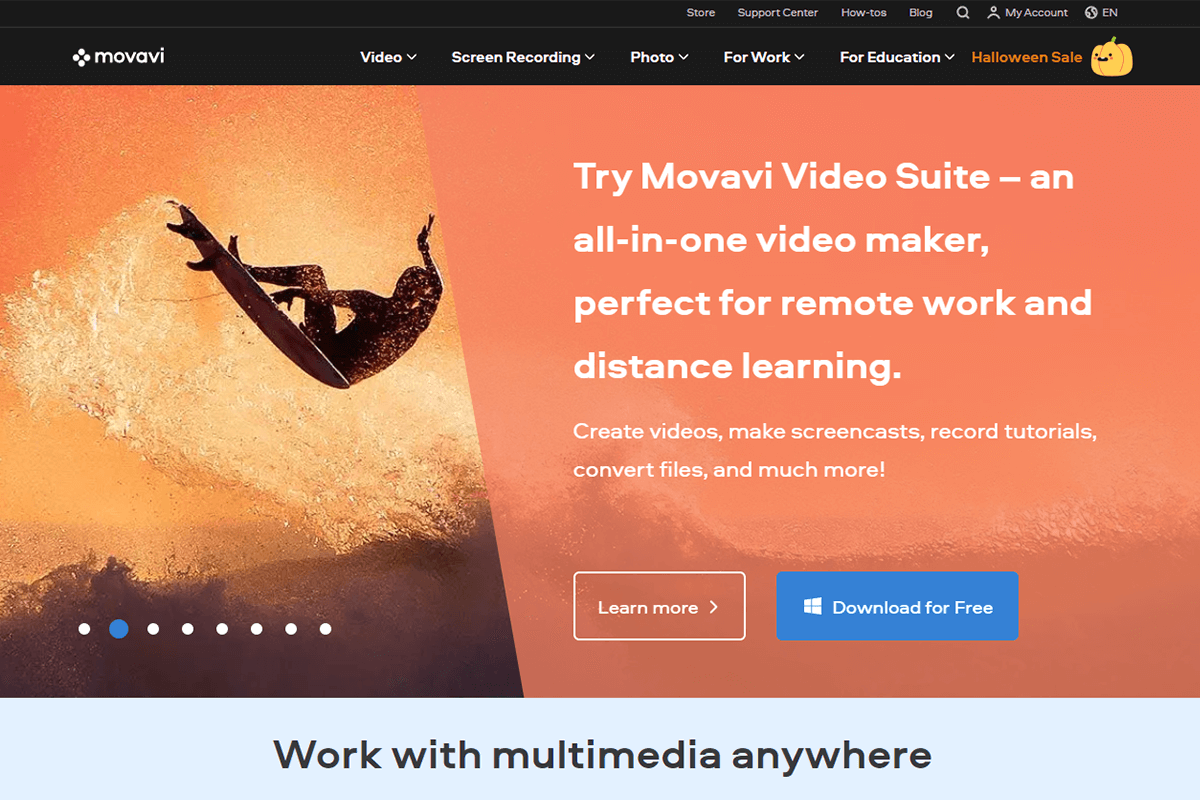 To download and install the software, take the steps listed below:
1. Visit the developer's website.
2. Choose a suitable plan among the offers:
Movavi Video Editor Plus: 1-year license/1 PC. Use the program for a year in a row for your video projects.
Video Editor Plus: Lifetime/1 PC. In this case, you get effects and transitions, an automatic video creation feature, a built-in media pack, keyframe animation, and timeline markers.
Video Suite: Lifetime/1 PC. This package includes all the features of Video Editor Plus, plus a conversion and screen recording.
3. Click "Download for free".
#2 Way to Get Movavi for Free: Using a Movavi Picverse
Picverse is an easy-to-use program for photo enhancement, fixing damaged and old images, and colorizing them. This photo editing software for photographers is designed to cater to the needs of both novices and professionals, so no matter what adjustments you plan to make, everything is possible here.
The software allows users to revive old photos, hide creases, scratches and stains, reduce image noise when scanning, and more. Besides, you can turn your B&W images into color pictures, adjust sharpness, emphasize texture, and get rid of blur. Regardless of photography styles you specialize in, you can bring your images to a whole new level.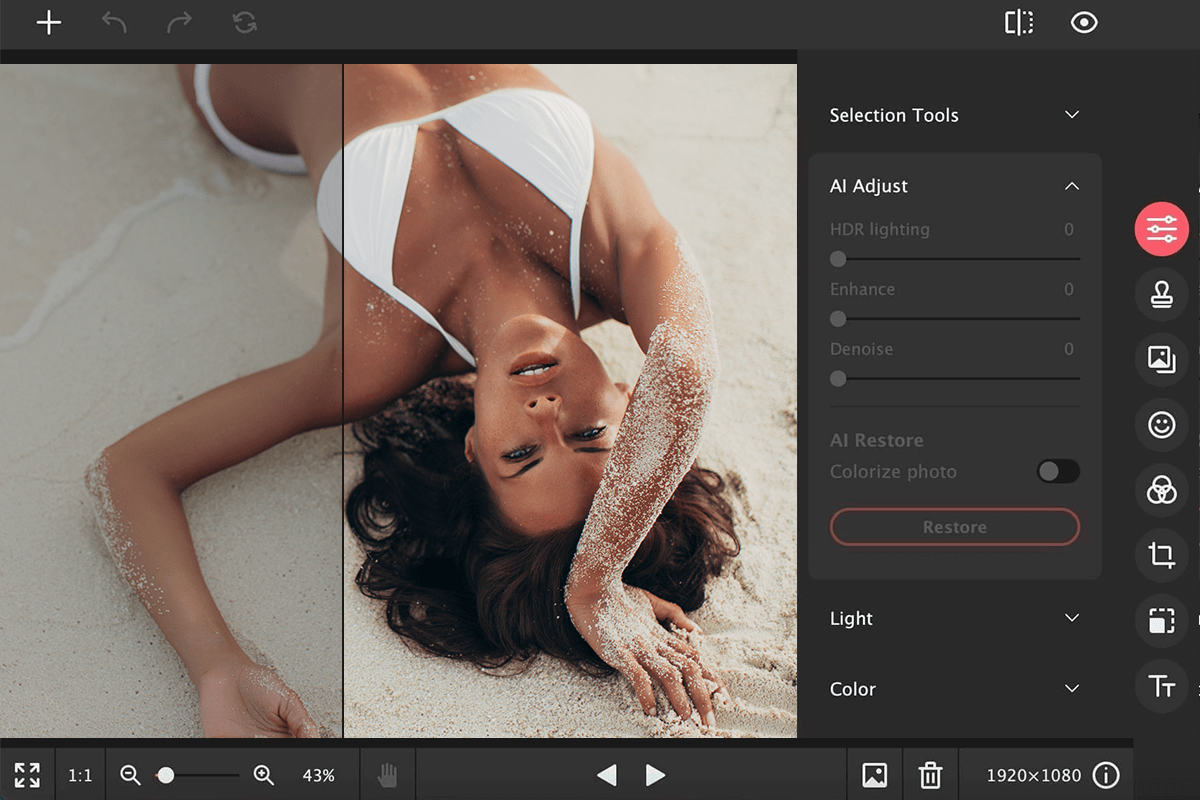 To get this Movavi Video Editor free version, do the following:
1. Go to the official site.
2. Choose a suitable plan:
Movavi Picverse: Lifetime/1 PC. You receive an AI-powered professional photo enhancement equipment and the possibility to export as many watermark-free files as you want.
Movavi Picverse: 1-year subscription/1 PC. The package comes with the same goodies as the above-mentioned offer, plus free updates throughout the year, automatic photo management tools and upgraded AI-powered photo background removal.
3. Initiate download by clicking on the corresponding button.
#3 Way to Get Movavi for Free: Install a Mobile App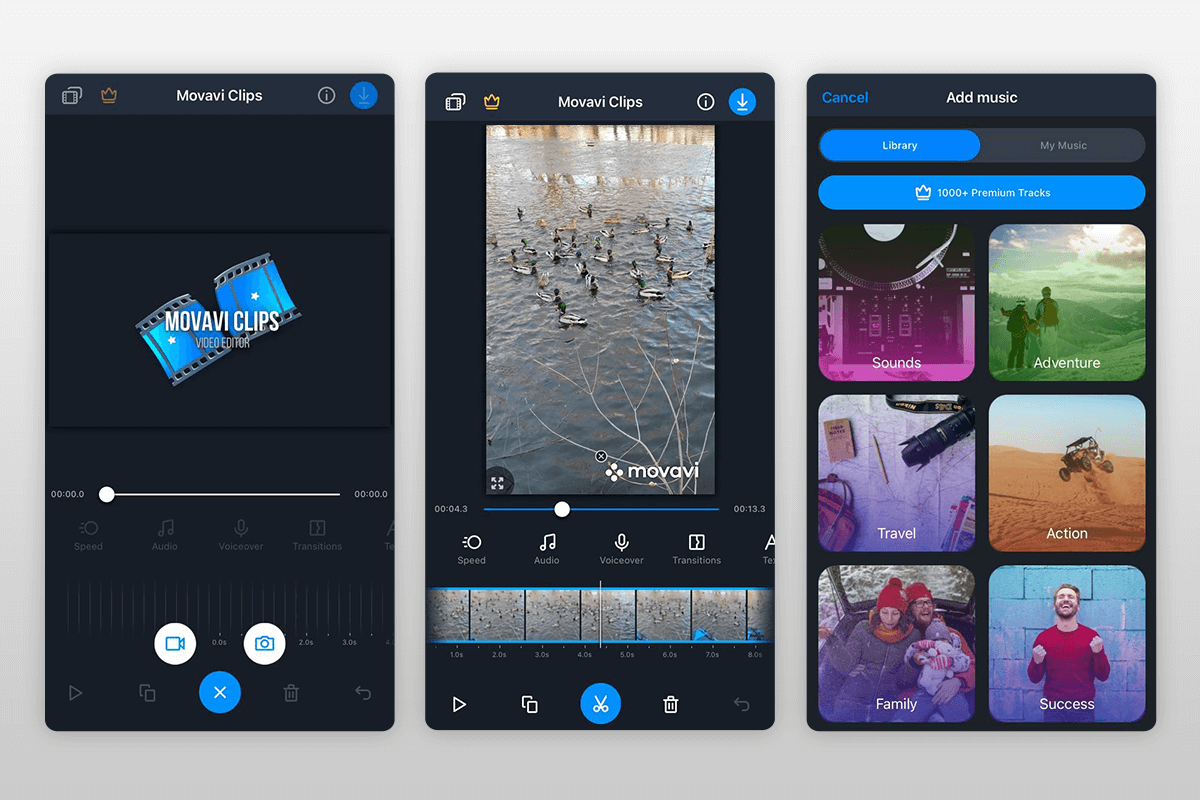 Movavi Clips is an advanced application for mobile devices that has everything you need for detailed work with videos: intuitive controls and a straightforward interface, great tools and an HD export option. You can crop and rotate clips, embellish them with unique color filters, transitions, and thematic stickers.
Those aspiring to make catchy slideshows with music tracks, can make good use of a built-in free library and images from albums. It is possible to add images, apply automatic panning and zooming effects to create stylish slideshows. Another cool feature is that you can add your own logo to make videos truly exclusive.
Movavi Clips for mobile devices is free and has all the needed functions. You can install it on Android and iOS platforms and enjoy on-the-go video improvement in the ad-free environment.
Free and Efficient Alternatives
Though there are several methods of how to get Movavi for free, you have to put up with time restrictions. In general, a free version is valid for 7 days and when the period expires, you face a dilemma – opt for a paid program or look for a buckshee alternative. Since not every user can shell out a hefty sum, more and more people choose free replacements. The most efficient options are described below.
1. Visme – for Videos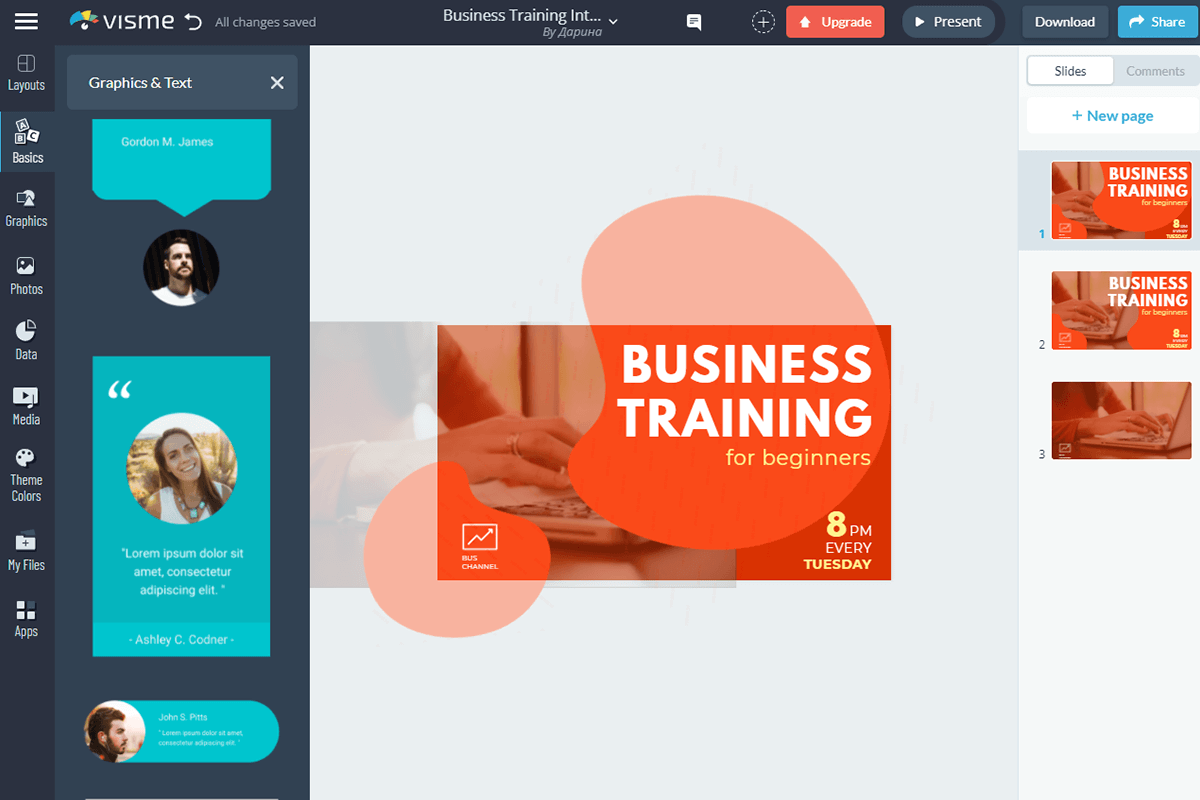 Visme is an online video and graphic design tool. There is a rich collection of customizable video templates, so you can easily create social media videos, commercials, marketing videos, presentations, and more.
Visme contains lots of professionally designed graphics, including characters, illustrations, animated icons, gestures, and special effects. All these elements are free to use. All graphic assets are vector and customizable, which means you can change colors, shape, appearance, duration, and other settings.
Available for: Windows, Mac
2. Filmora Wondershare – for Videos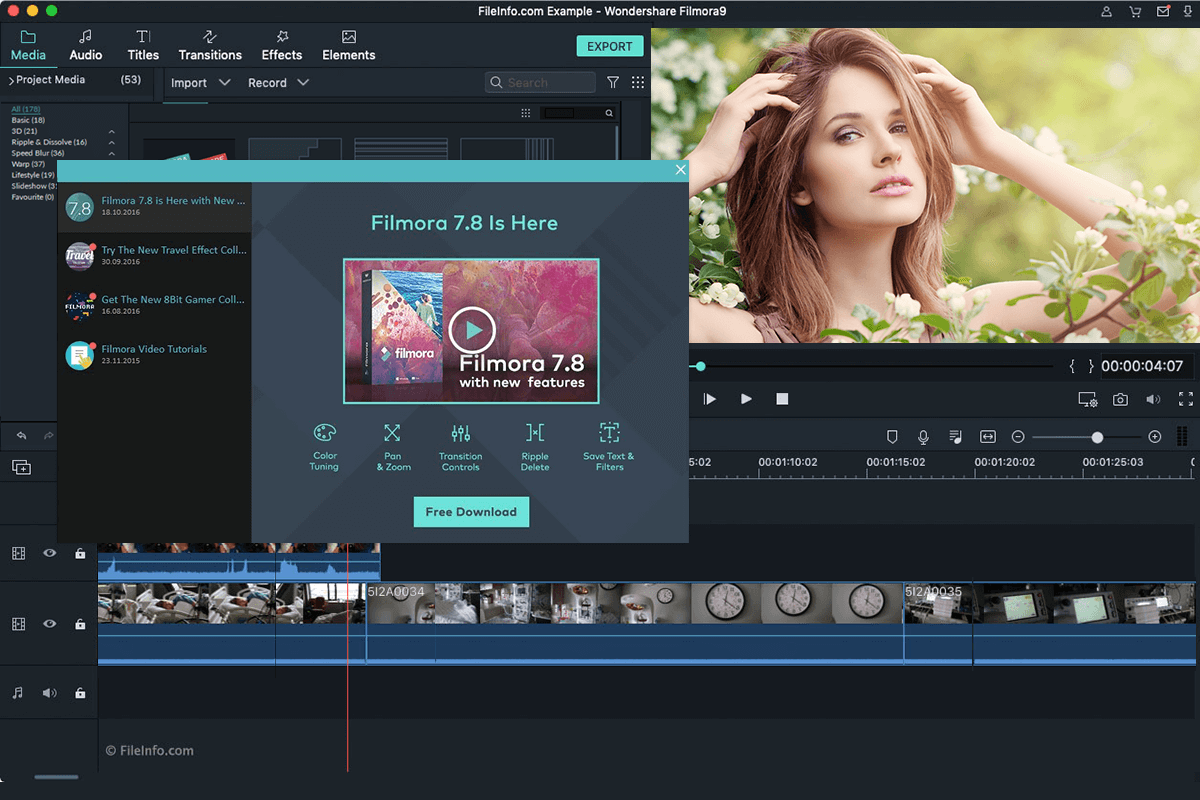 Filmora Wondershare has many excellent features like video filters, motion tracking, green screen, and split screen, which are bound to interest creators who strive to make attention-grabbing clips without much hassle. This Movavi free alternative is efficient and easy to use.
Thanks to its drag-and-drop functionality, you can create unique and complex videos in virtually no time. The software allows users to control the speed of videos by making some clips play in slow motion and others in x2 mode. The program also has over 800 effects, which are indispensable if you want to give your clips dramatic touches.
Available for: Windows, Mac
3. DaVinci Resolve – for Videos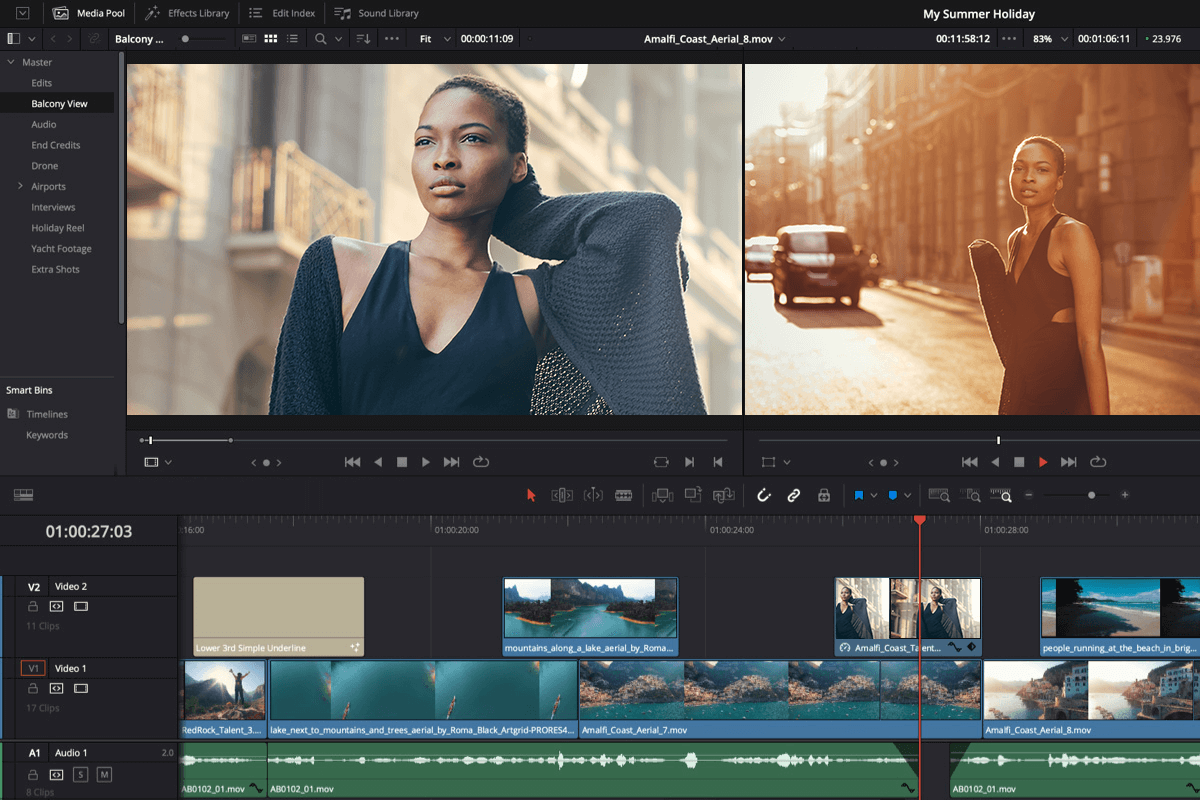 DaVinci Resolve is an excellent program with powerful tools, visual effects, motion graphics, and audio processing features. Its sleek, modern interface is easy to understand even if you are a beginner, while an extensive functionality makes it possible to cope with any task.
This Movavi Video Editor free analog allows you to enhance videos in a trouble-free manner, as you have all the tools gathered in one place, so there is no need to switch between several programs. Besides, you can work with an initial photo at all stages of your workflow.
Available for: Windows, Mac, Linux
4. RawTherapee – for Photos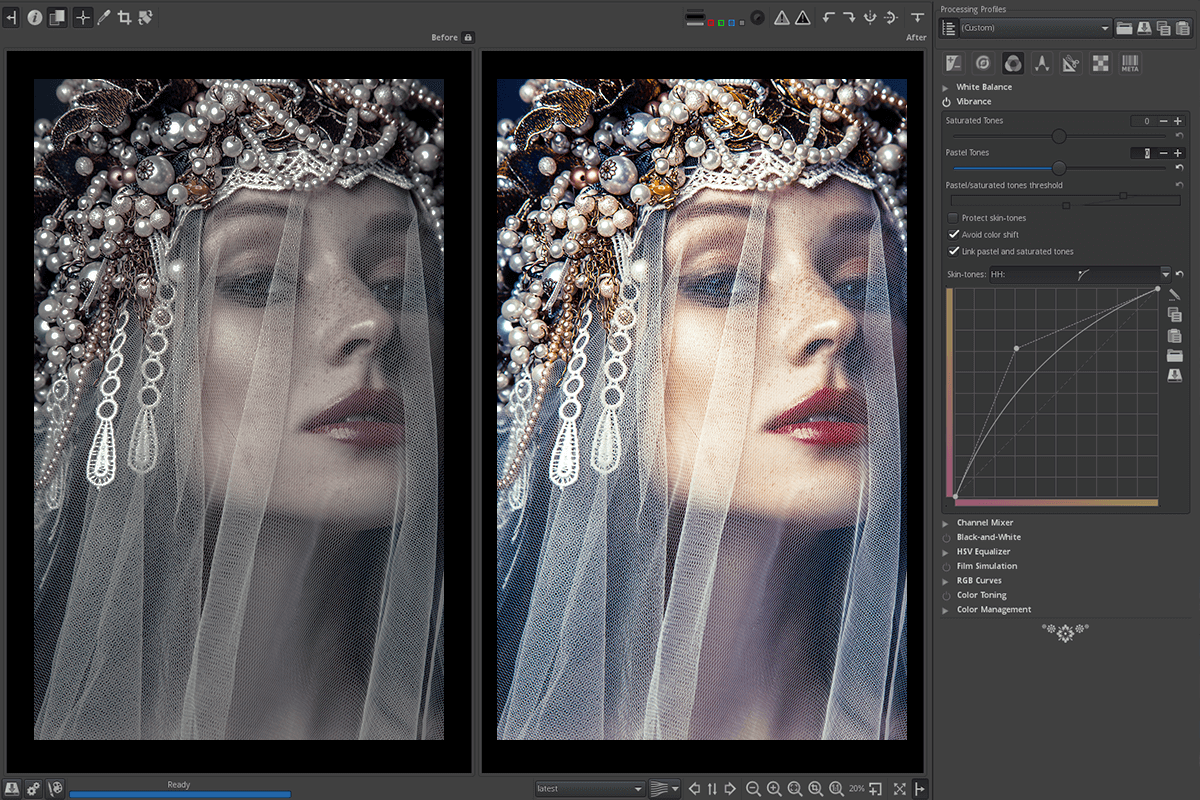 RawTherapee is a free cross-platform program for modifying RAW files from a wide range of digital cameras. It has a powerful set of tools for creating stunning photos; lots of instruments for tonal adjustments, noise reduction, rotation, exposure control, shadow/highlight tweaks, tone adjustments, and white balance settings.
The bragging point of the software is that it is optimized for weak PCs. Moreover, it can fully satisfy beginner users, who are just learning the ropes of working with photo and video, as well as skilled professionals in need of robust programs for advanced manipulations. RawTherapee is one of the best open-source free alternatives to Movavi, which can come in handy in a variety of cases.
Available for: Windows, Mac, Linux
5. GIMP – for Photos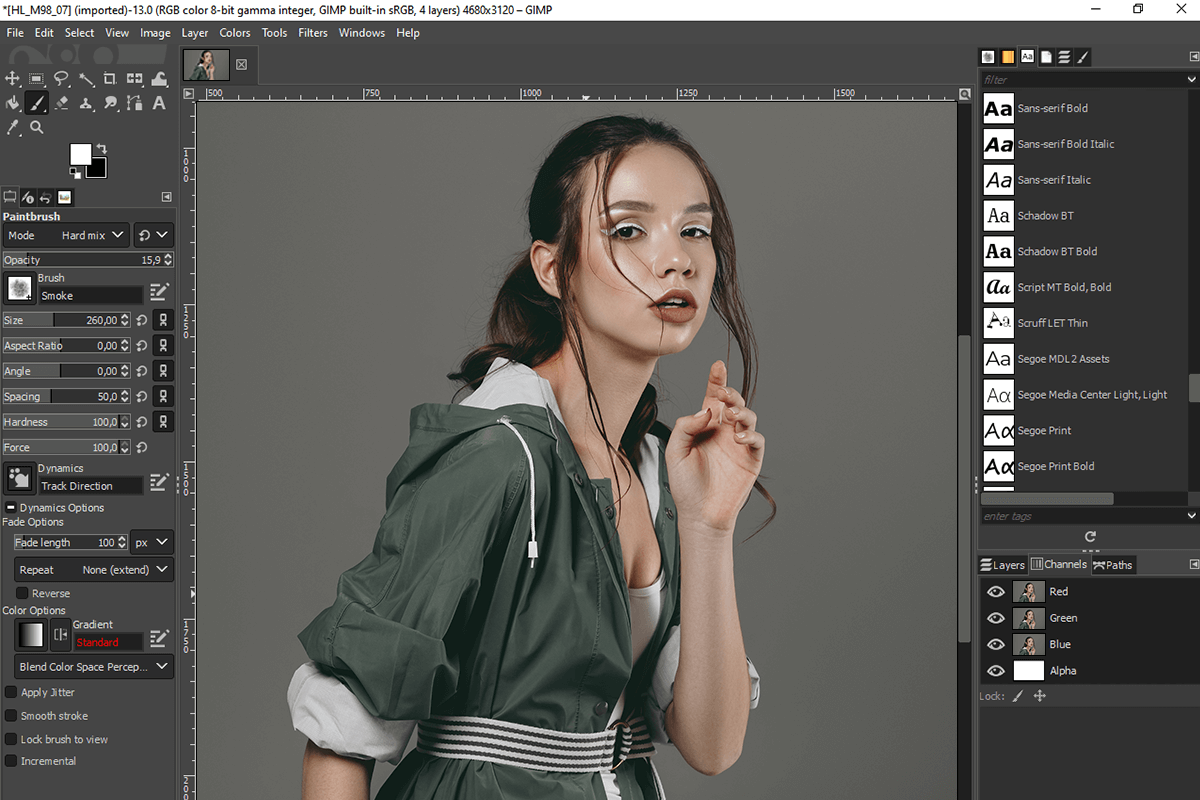 GIMP is open-source software with remarkable functionality and powerful tools for work with images. The program allows you to eliminate noise, use brushes, gradients, make collages and posters.
This software has a great full-screen mode, so you can not only preview your photos, but do basic photo manipulation using most of the screen. GIMP is praised for its simplicity, convenience of use, and extendable functionality.
Available for: Web, Windows/MacOS/Linux/Android/iOS
F.A.Q.
• What is Movavi and who should use it?
Movavi is feature-rich video and photo enhancement software. Thanks to a broad range of tools, you can use the program to digitize family archives, create slideshows and video presentations, and more. The software is in high demand among professionals and novice photographers, video bloggers, and students.
• Can I perform basic tasks in Movavi free version?
Yes. Trial versions have all the features of full versions, but they are available for a certain period of time only.
• How can I remove a Movavi watermark?
When you use a free trial version, all your files are watermarked during export. To get rid of a Movavi watermark, you need to purchase a license and activate the program using the key that you will receive in your purchase confirmation email.
• What are the consequences of using Movavi pirated software?
No matter what pirated version you use, chances are high you'll feel very disappointed over time. First off, if a program is pirated, its code was changed, which presupposes errors and bugs when you use different tools and features.
Moreover, many illegal download files have viruses embedded in them, so you put your entire system at risk. If anything goes wrong, there is no tech support you can contact, as developers don't help illegal users.
• Is it safe to use Movavi software?
Definitely. The program is designed by experts and contains reliable features for photo and video enhancement.
• What do Lifetime and Subscription mean? What are their differences?
In addition to Personal and Business licenses, the developer also offers Lifetime licenses and Subscriptions. If you opt for the Lifetime license, you can use the program for an unlimited period.
As for Subscriptions, you get access to the functionality for a predefined amount of time. You can prolong the period by renewing your subscription.