How to Download inPixio for Free (2023 Version)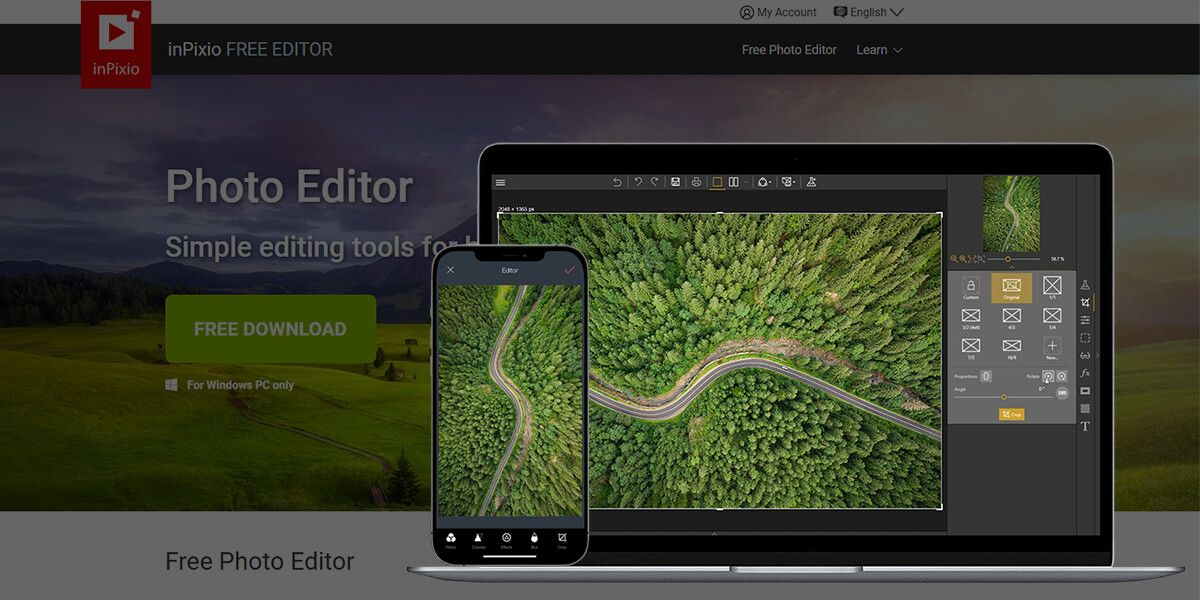 inPixio pleases its users with a great number of standard and original effects for editing. Windows users can work with the editor for free for an unlimited period. Although it's a basic version of the Premium inPixio Photo Studio, the available features are more than enough for most tasks.
Using inPixio free photo editor, you can apply filters, frames, and other effects in several mouse clicks. You may also improve brightness and contrast, crop photos, and make other adjustments. Plus, you may save your projects and post them on social networks or share them with your colleagues.
inPixio Free Photo Editor Main Features:
• Advanced color correction features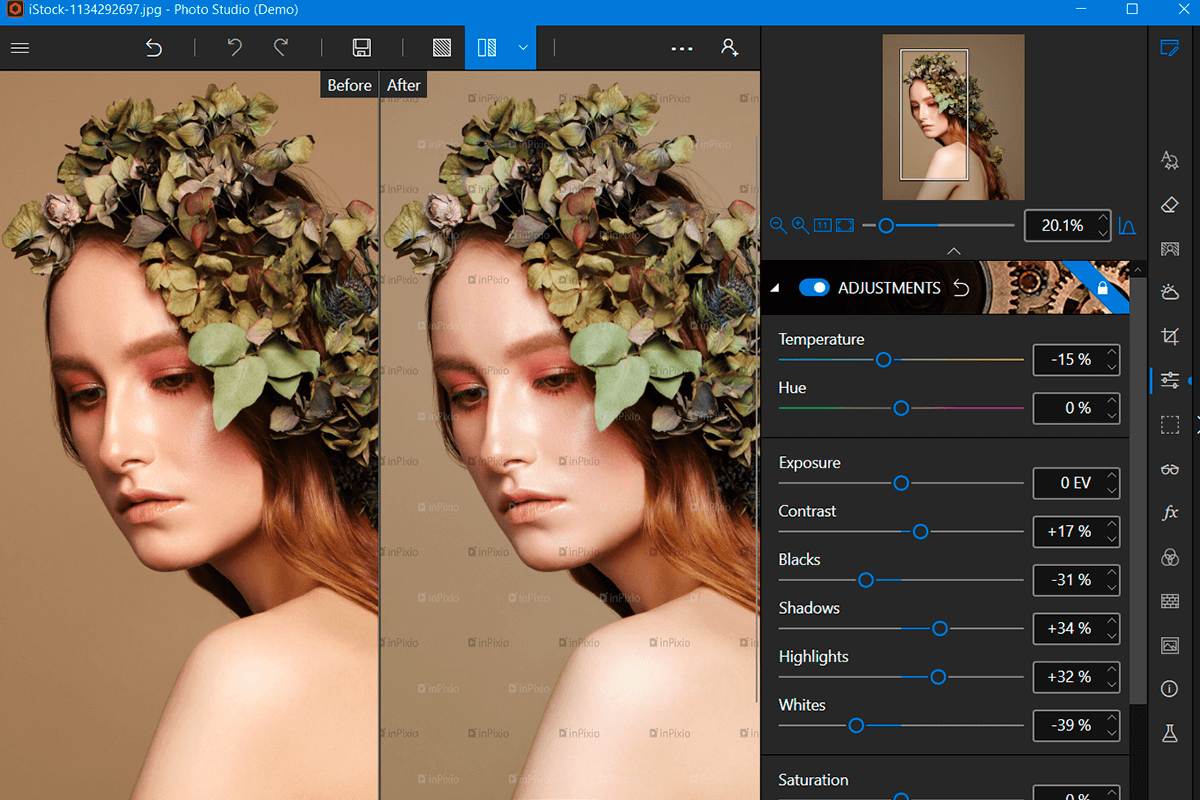 #1 Way to Get inPixio for Free: Install a Free Version from Website
The first way to get inPixio free is to download a trial version from the official website. This photo editing software for photographers has all the basic tools and features for photo processing.
Follow a step-by-step guide to get inPixio for free:
1. Visit the official website.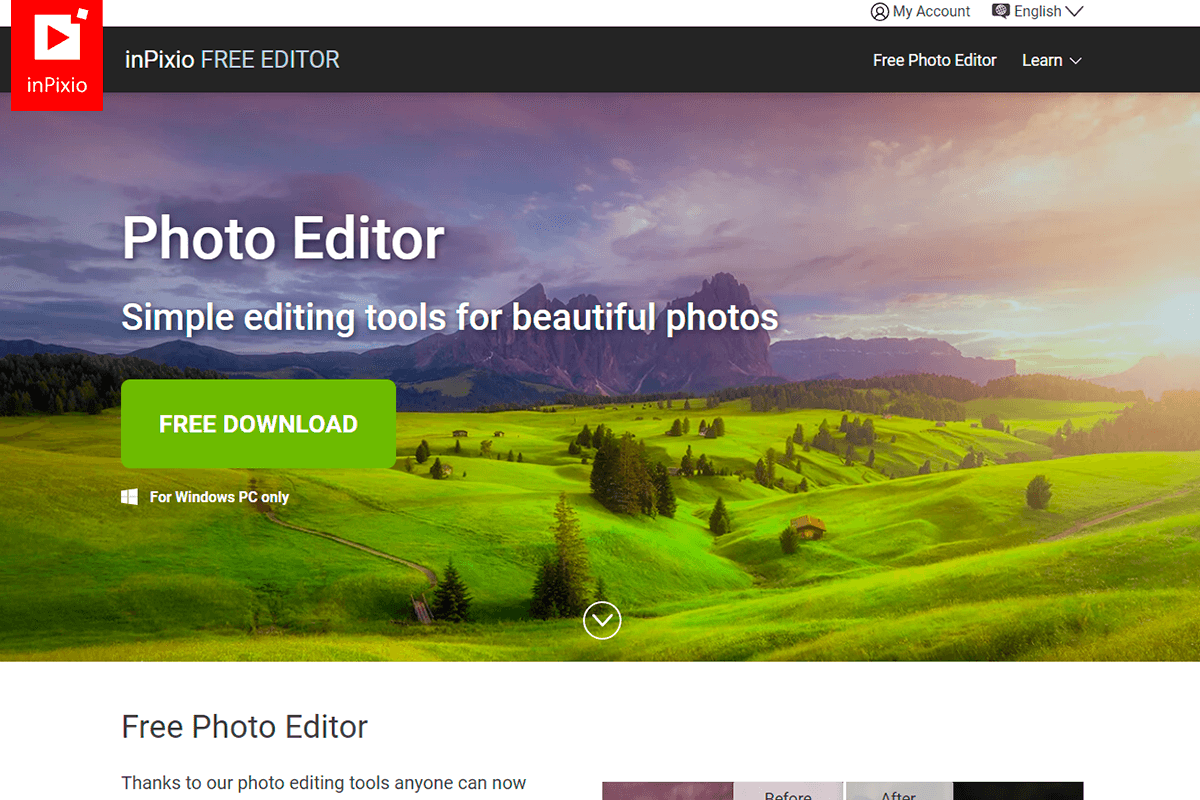 2. Click on the "Free Download" button.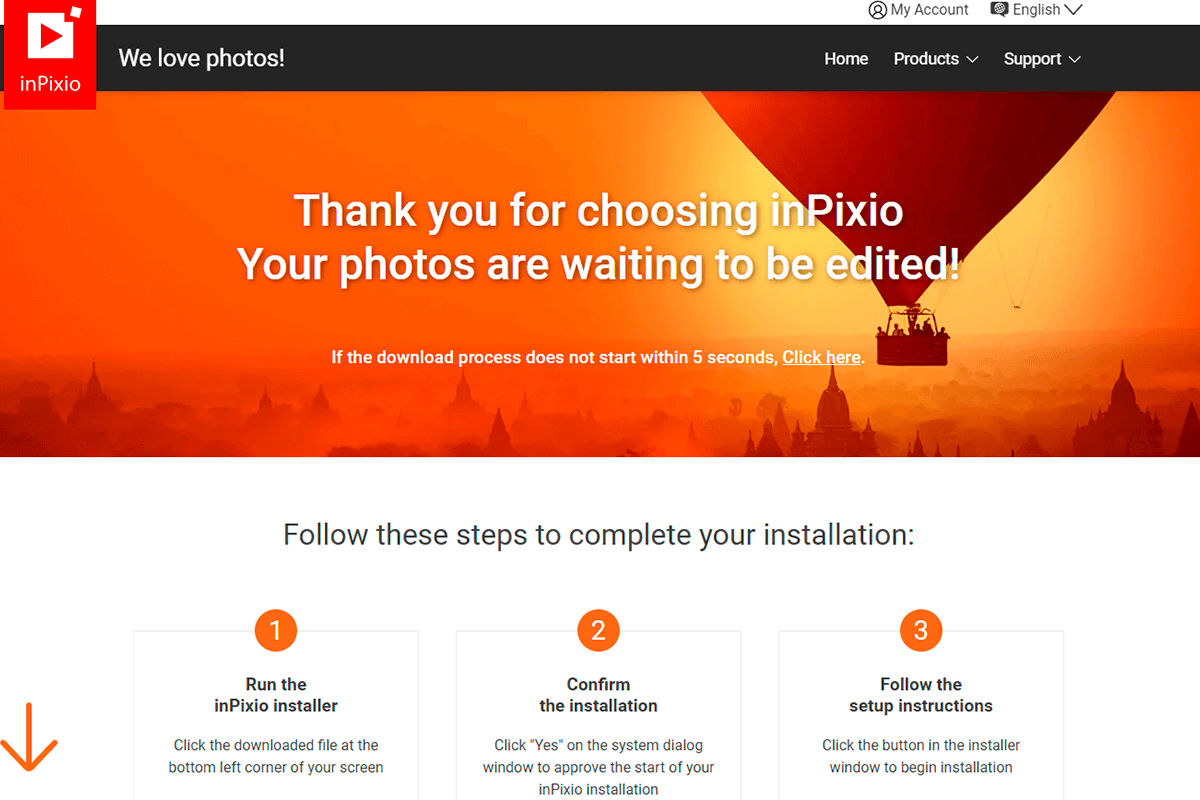 3. Click on the downloaded file in the lower left corner of the screen.
4. Click "Yes" to approve the installation process.
5. Click "Start Now" in the installer window to begin the installation.
If you faced issues when installing the program or editing pics, we recommend approaching portrait retouching services where experienced retouchers will professionally enhance your photographs.
#2 Way to Get inPixio for Free: Install a Mobile App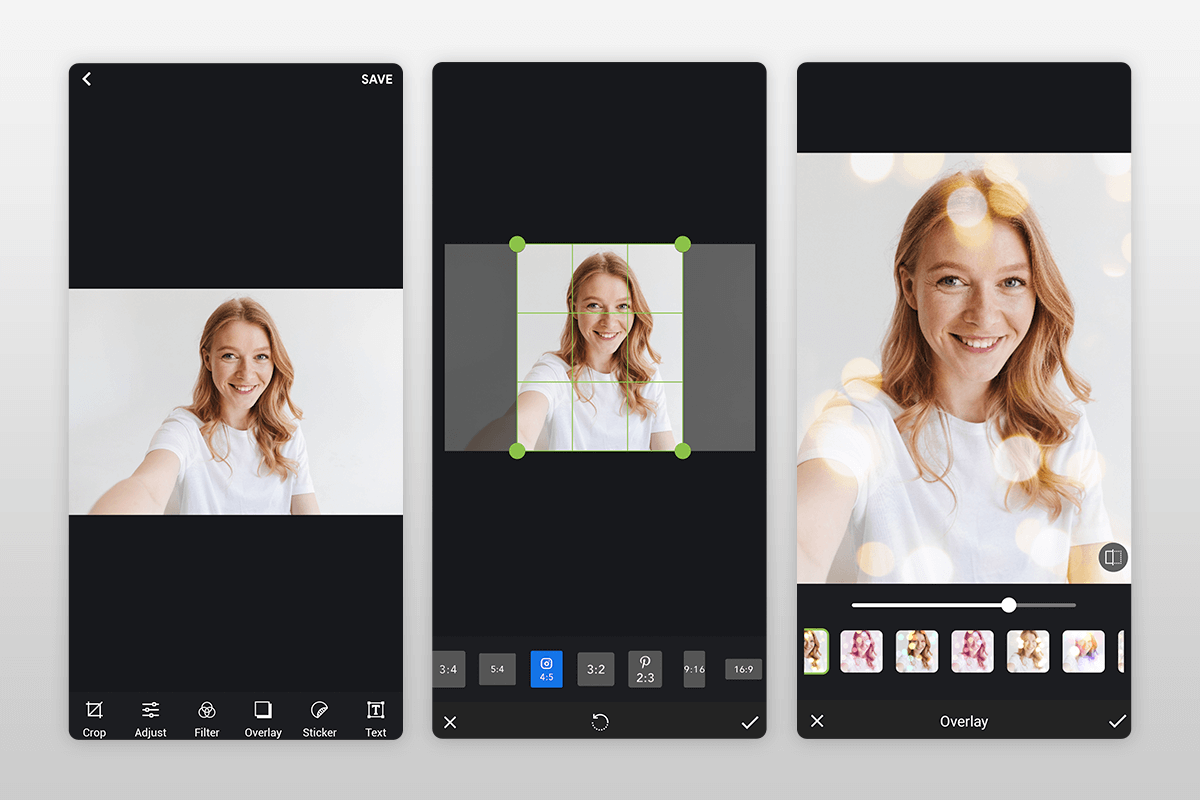 Another way to get inPixio for free is to install a mobile app. It is a home-use option to edit photos for social networks and share them with friends. You can download it in the App Store or Google Play completely free of charge. The program allows applying more than 100 filters, overlaying frames and textures, cutting images and adjusting colors, and decorating works with inscriptions.
The interface is very user-friendly. You can view the before/after images to assess changes. There is also a simple file manager to quickly move from one photo to another. All elements are rather big and convenient to use on sensor devices.
Free and Efficient Alternatives
If you are not satisfied with the inPixio free photo editor because of the speed or functionality, pay attention to the following free alternatives. We have compiled a short list of the best analog programs including desktop and online options suitable for beginners and professionals.
1. Adobe Photoshop
The program allows improving photographs, reformatting them, and creating print-friendly images. It also includes numerous tools to retouch and restore photos. The program offers built-in filters and effects with flexible settings. Here you can adjust levels, curves, white balance and perform optimal color correction.
The software supports layers and 3D graphics, so you can create mesmerizing projects. The developer also added a simple management system. The best part is that Photoshop is autonomously updated.
Available for: Windows, Mac
2. Luminar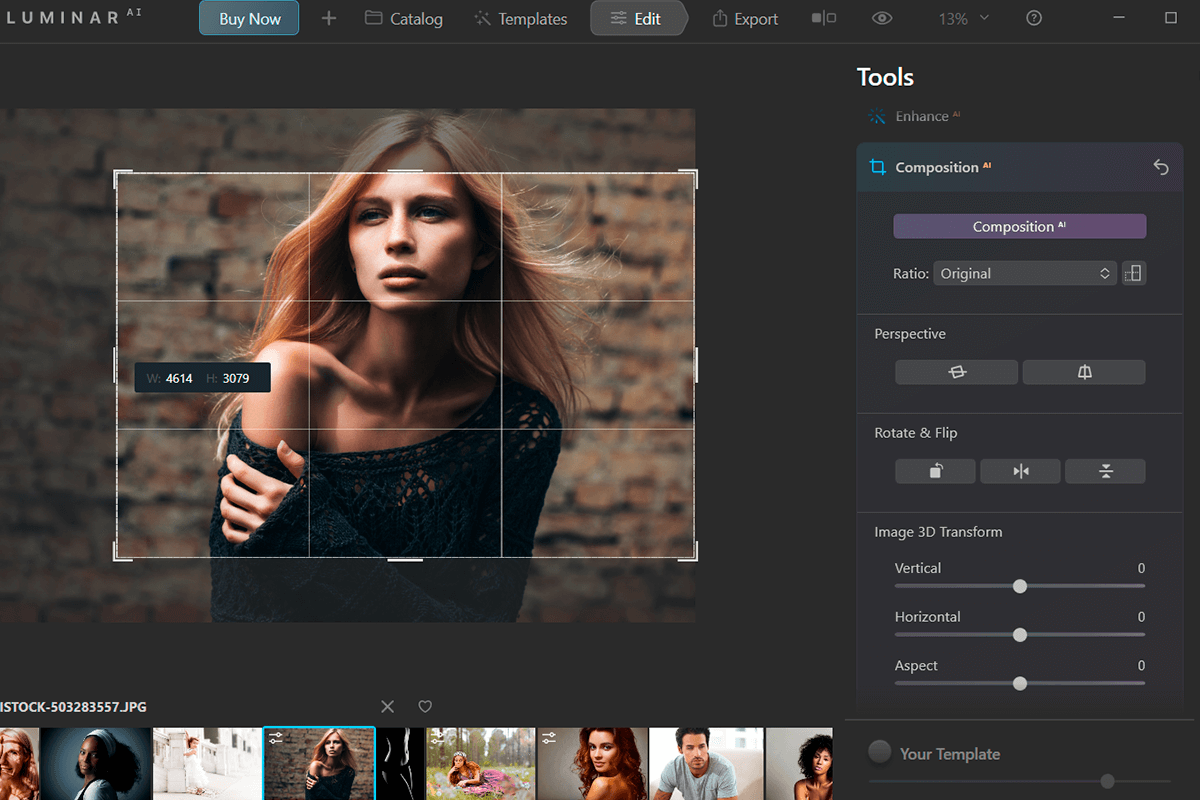 Luminar contains numerous professional tools for photo editing. You can improve images in layers and add various special effects and filters. All operations are seamlessly performed within an intuitive interface.
Users may apply a new intellectual sunray filter, take advantage of LUT support and noise removal in real-time. Thanks to the adaptive working spaces that are in line with the shooting styles, Luminar is adapted for more a convenient working process.
Available for: Windows, Mac
3. GIMP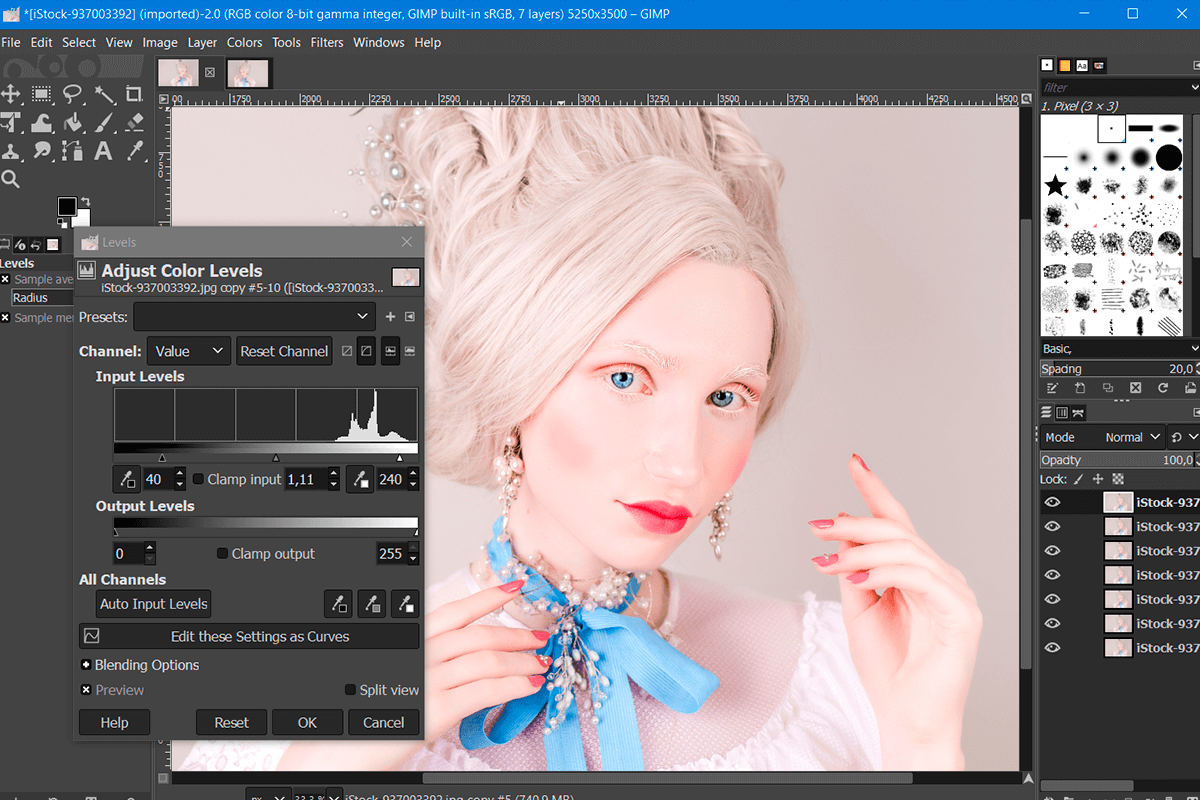 GIMP is a completely free cross-platform editor that is rapidly developing these days. It is suitable for retouching, stacking, and creating images.
GIMP boasts a great number of functions. It can be used as a simple drawing tool or a program to perform professional photo retouching. Moreover, there is a batch processing feature and publication system. You can convert images from one graphic format into another. GIMP supports various plug-ins and extensions so its functionality is suitable to satisfy any requirements.
Available for: Windows, Mac, Linux
4. Fotor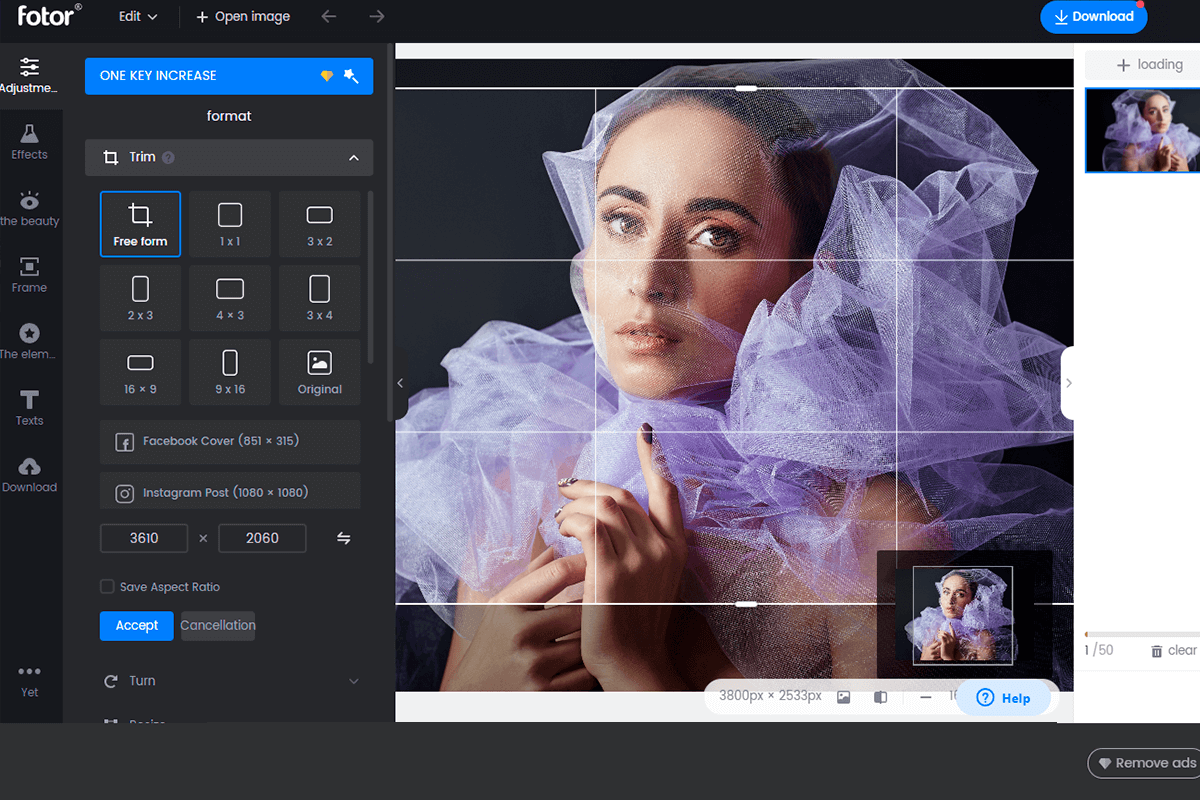 Fotor is a simple program developed to edit and enhance digital photographs. It supports most existing RAW formats as well as customary formats like JPEG, BMP, and PNG. If an image has lighting issues, you don't have to manually adjust brightness, contrast, colors, etc.
If everything is okay with lighting and you just want to mimic a specific style, the program has more than 60 various color and light effects for the task. You can see the result of combining several effects in small previews. The program can emulate the use of the tilt-shift lens providing the possibility to adjust the position and the blurring intensity. You can rotate and stretch a finished photograph, change its size and color temperature as well as view the EXIF data.
Available for: Web, Windows, Mac
5. Pixlr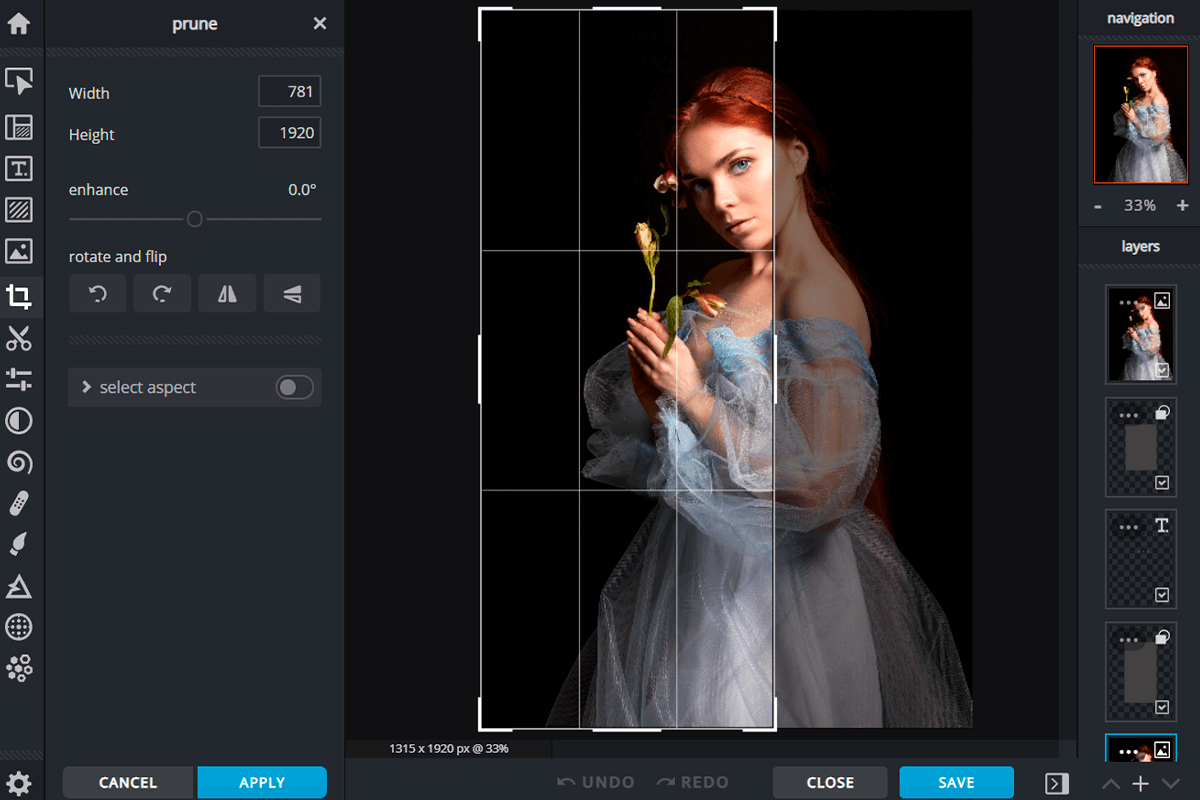 Pixlr offers a set of retouching tools designed for non-experts. All effects are organized in the form of a tree diagram. Thus, you can easily move through the categories. The first set of tools includes graphic effects, enhancement effects, overlays, frames, styling, stickers and text effects. Each category, in turn, is divided into subcategories.
All these effects may be overlaid one by one and, this way, you can create a frame, remove a red-eye effect, blur edges, and raise brightness in several simple steps. As a result, you will get a professionally retouched shot.
Available for: Web, Windows, Mac
F.A.Q.
• Can I use InPixio free forever?
If we are talking about the inPixio free photo editor, then yes. Yet, if you mean advanced software by inPixio (inPixio Photo Studio), you have to pay from $79.99.
• Should I use inPixio?
inPixio is a great variant both for beginners and experts. It provides features to edit photographs and make them look professional.
• What RAW files are supported by inPixio?
inPixio supports NEFF, TIFF, DNG, CR2, ARW, and many others.
• I can't open inPixio free version on my PC, what should I do?
If you have installed inPixio, but can't launch it, do the following things. Check your system specifications for minimum requirements and check your PC for viruses. If the problem remains, contact the support center.
• inPixio vs Photoshop – which is better?
If you are a beginner, it's better to start with inPixio. It's more user-friendly than Ps, so you will faster get the desired outcomes. Moreover, inPixio offers many useful features including text & stickers, motion blur, perspective correction, frames, noise reduction, and vignette.