How to Download Fotor for Free (2023 Version)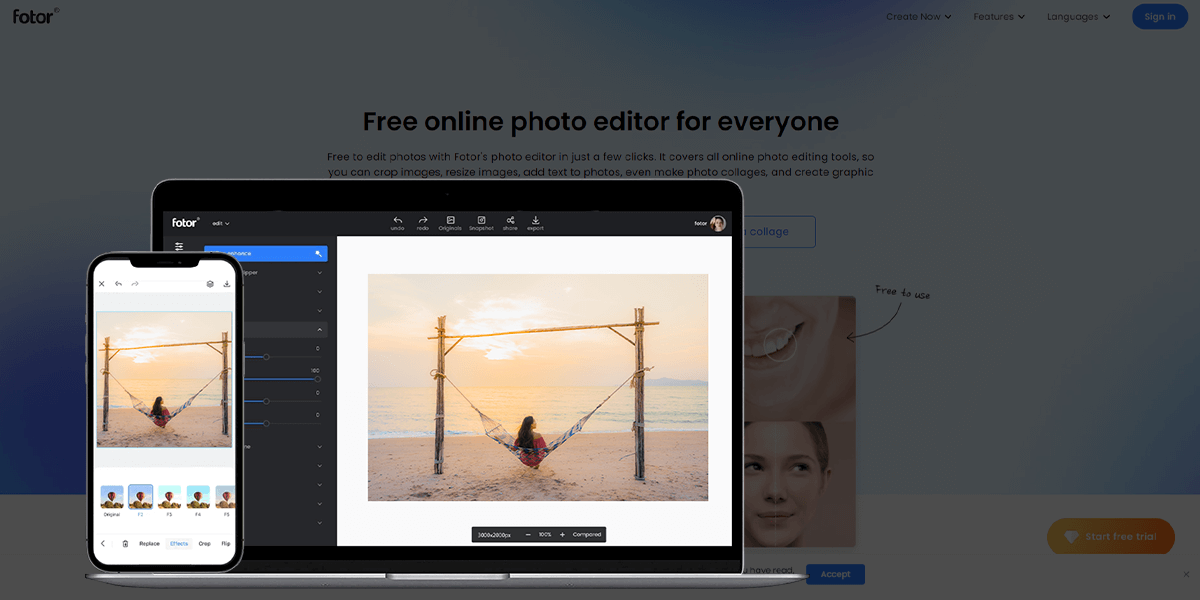 Fotor is a great choice for enhancing digital photos. You can use it for free and it doesn't take up much space on your hard drive. This is why many users want to download the Fotor photo editor free of charge.
Read this article to learn how you can use Fotor legally. Here, you will also find a list of great free alternatives and get answers to the most frequently asked questions.
• Supports batch processing

• In-built effect library

• Well-structured interface

• Supports objects in RAW format

• Quick publishing on popular platforms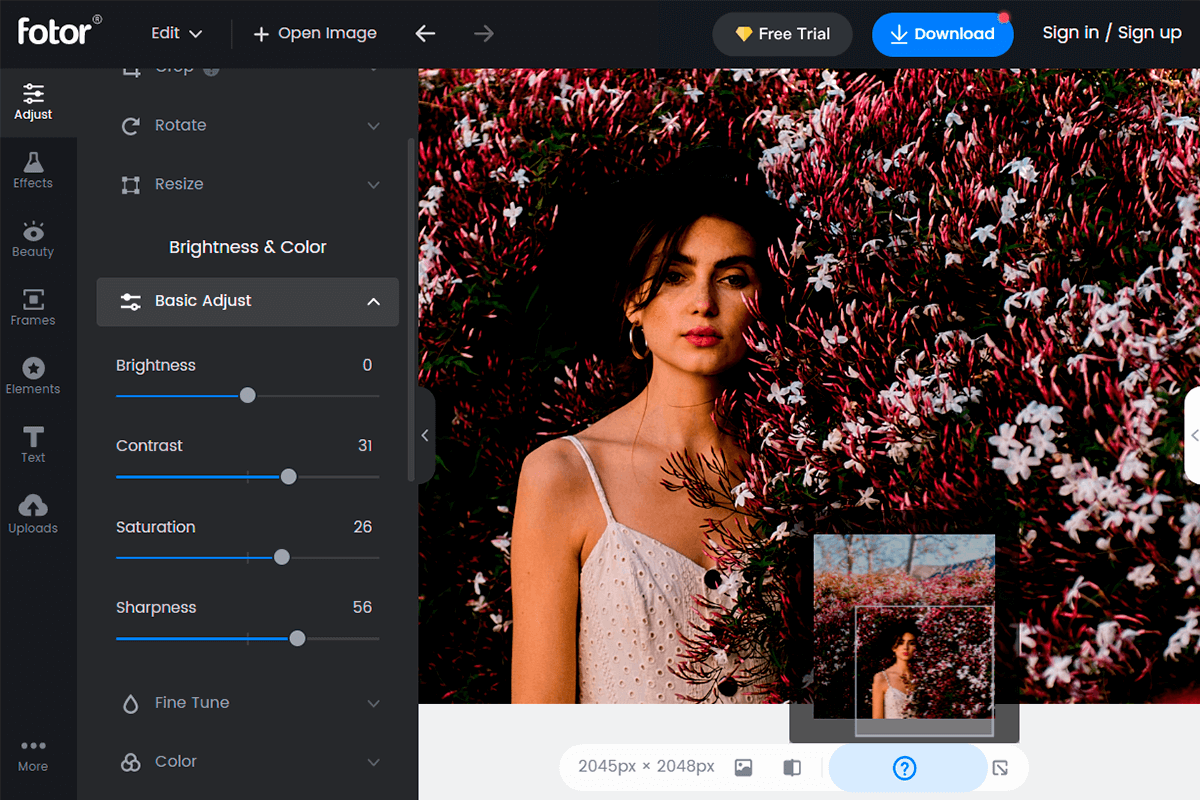 #1 Way to Download Fotor Editor Free: Install a Trial Version
Fotor is an online platform with a free trial version that enables users to test out its features. It allows them to learn more about this service and its functionality without downloading a desktop or mobile version to their devices. To get a free trial, you need to sign up and create an account by following several simple steps.
1. Visit the official website of Fotor.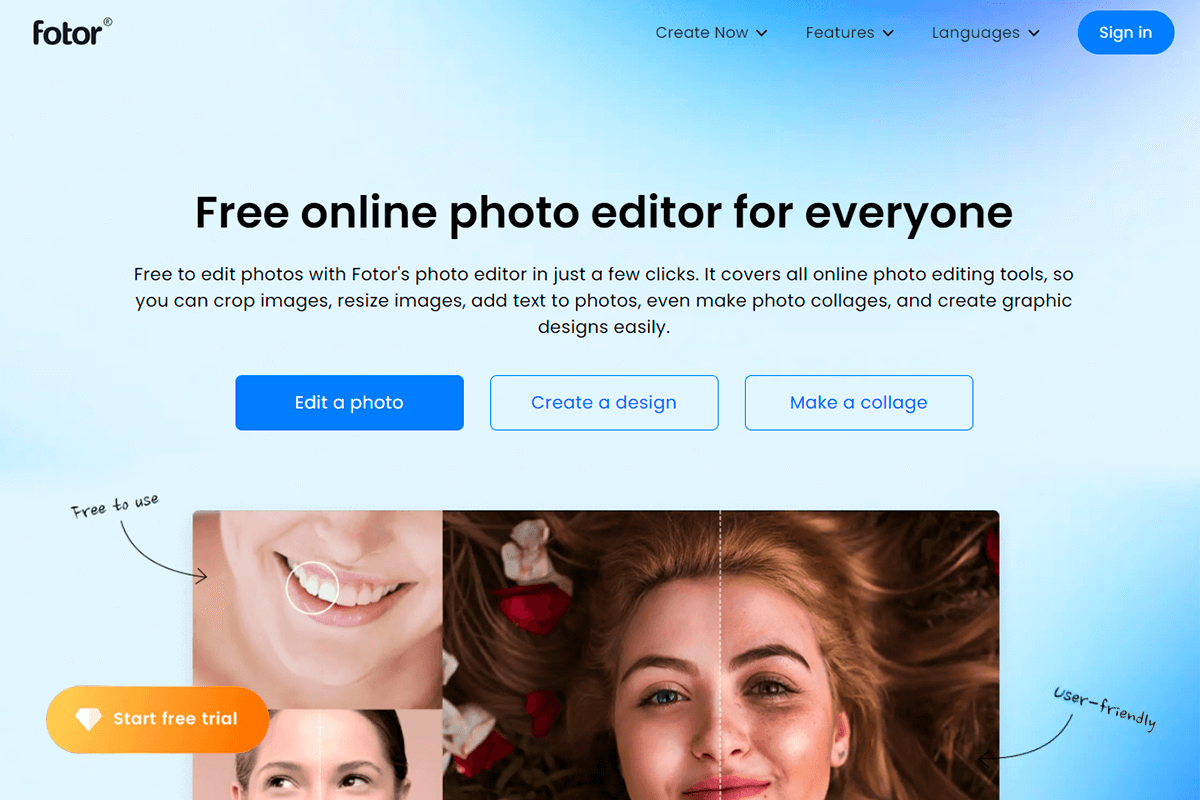 2. Click on the "Start free trial" button.
3. In the pop-up window, select the sign-up option that suits you more. If you already have an account, sign in. New users can register via an email or Facebook, Google, and Apple account.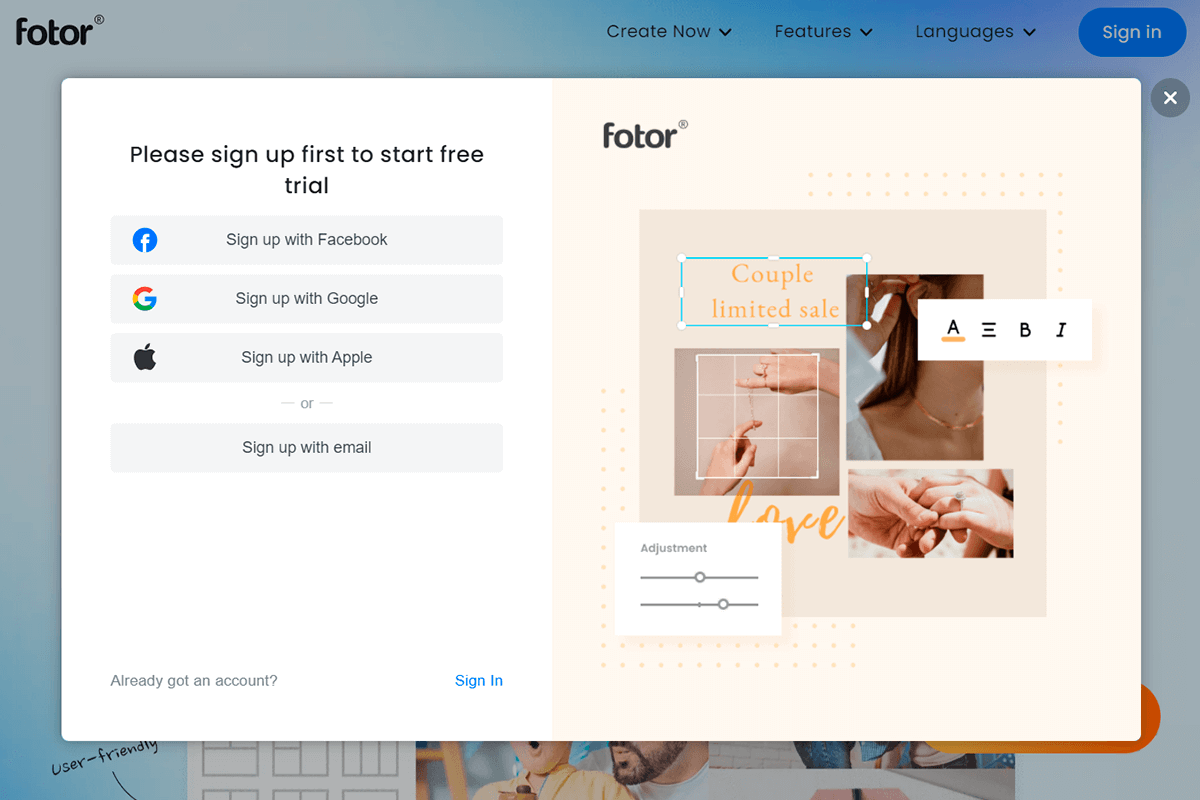 4. After signing up, you will get access to a free trial version of the platform.
#2 Way to Download Fotor Free: Install a Mac/Windows Version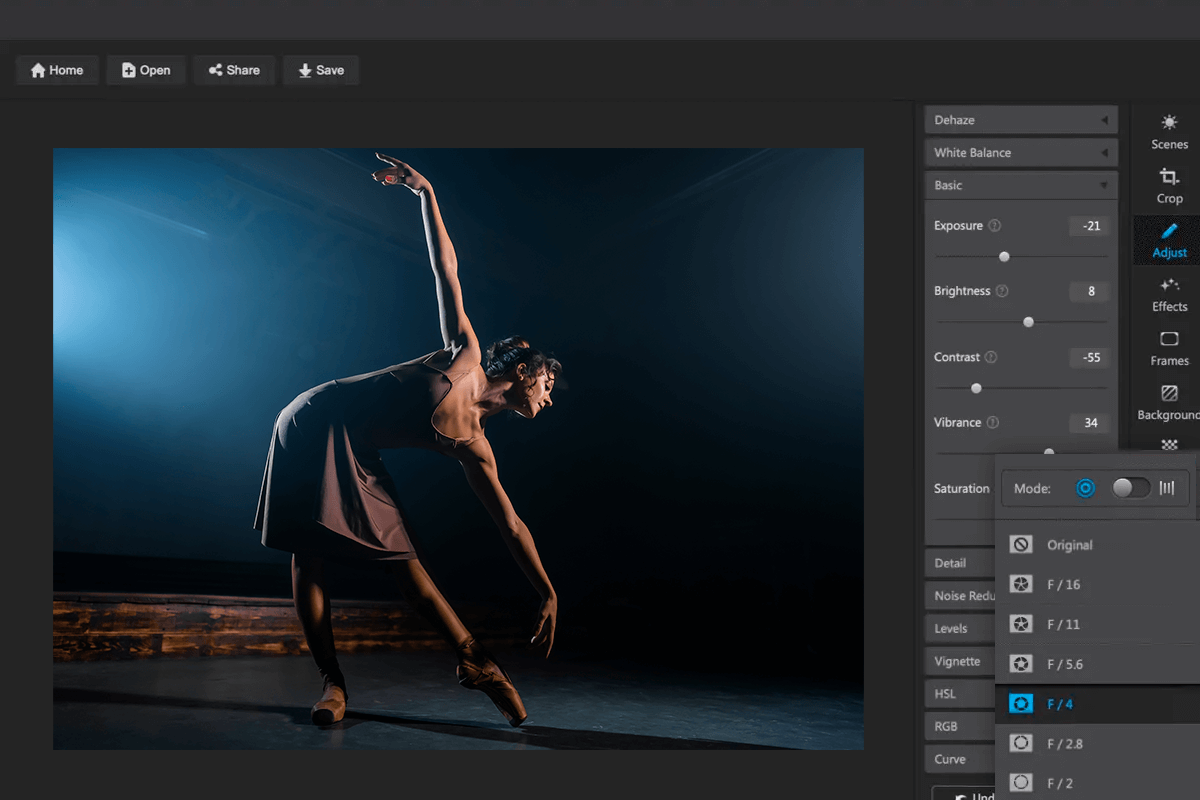 You can download Fotor free of charge for Windows and Mac devices. The desktop version of this software supports options provided by many photo post processing services. You can use it to create collages, batch process photos, perform various adjustments and create graphic designs. To download Fotor, you need to follow several simple steps.
Go to the «Platforms» menu on the official website and select either «Fotor for Windows» or «Fotor for Mac» to get redirected to the download page. Then, click on the «Free Download» button to save the software to your device.
#3 Way to Download Fotor Free: Install a Mobile App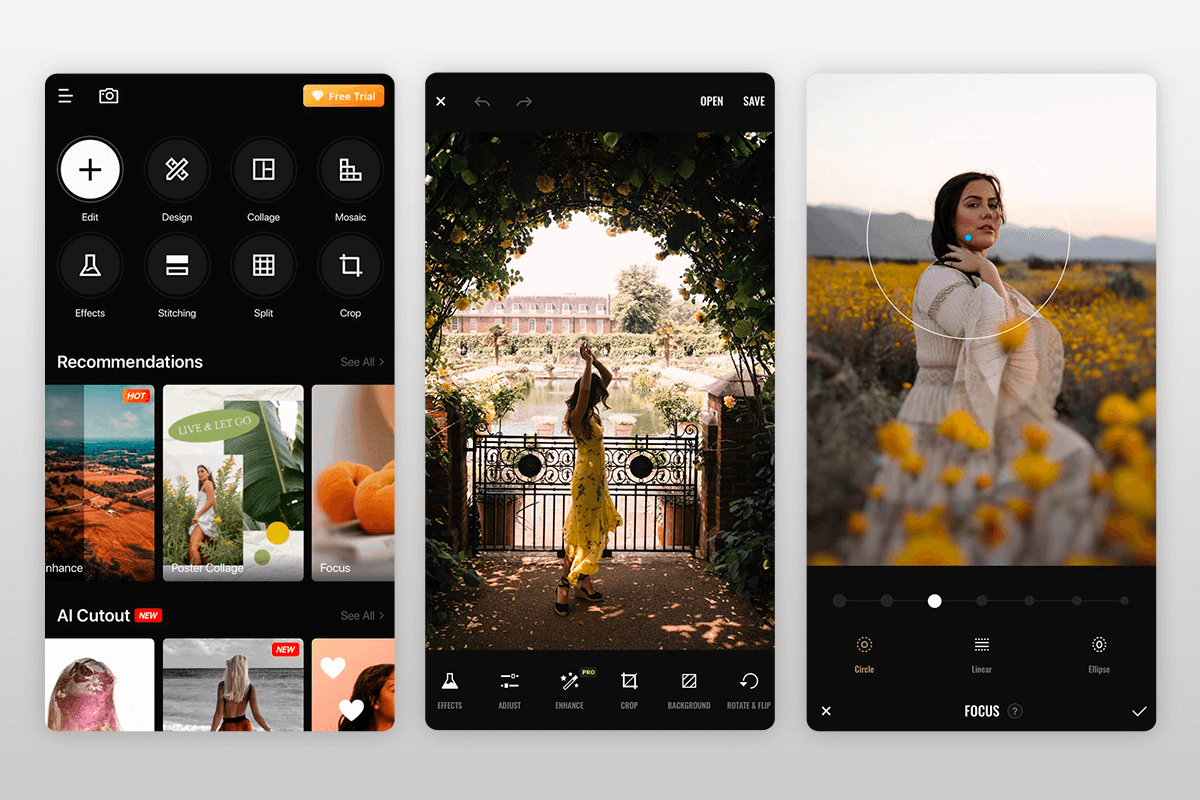 If you want to edit your photos on the go, try using the mobile app that can be installed on any device. You can download Fotor from the App Store or Google Play to your tablet or phone for free.
The mobile version of Fotor has the same functionality and convenient layout as the desktop or online version. By using this Fotor free download, you can easily improve the quality of your images by adjusting their sharpness, color temperature, contrast, tones, and grain. The app also comes with a set of free effects.
Free and Efficient Alternatives
If you have tried using the trial, mobile, or desktop version of Fotor but feel that you need to find a solution with a more advanced toolset, make sure to consider the available alternatives. With the help of pro-level photo editing software for photographers, you can adjust contrast, brightness, saturation, sharpness, and colors. These programs also come with extra features that allow you to create collages, apply bright filters and effects.
1. Ribbet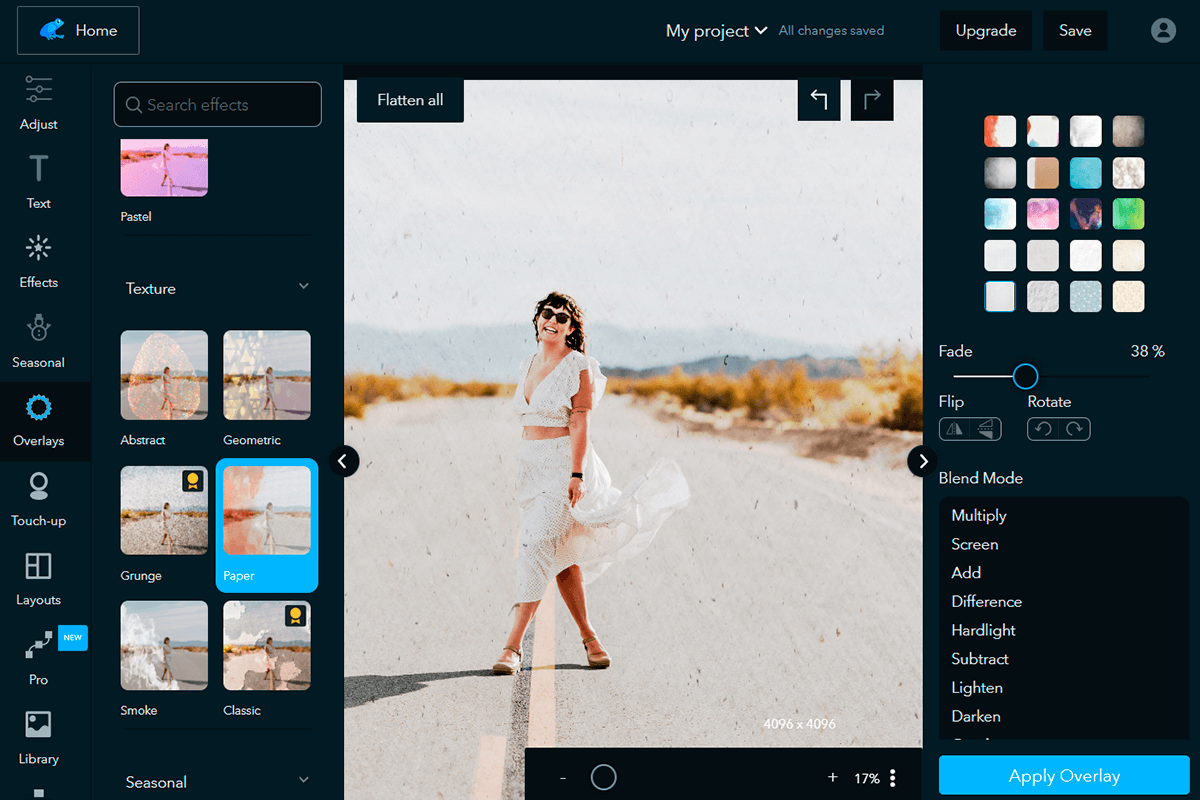 Ribbet is a convenient photo editor available for macOS, Windows, iOS, Android and desktop browsers. You can use most of its tools for free. Besides, you can pay for the Ribbet Premium subscription to get full access to the mobile and desktop versions of the software.
This software has a huge font library and an extended toolset with curves and special effects. You will get access to 2,7+ million free stock images. If you have any questions, you can always contact the helpful Ribbet community to get in touch with other photographers.
Available for: Windows, macOS, iOS, Android
2. Pixlr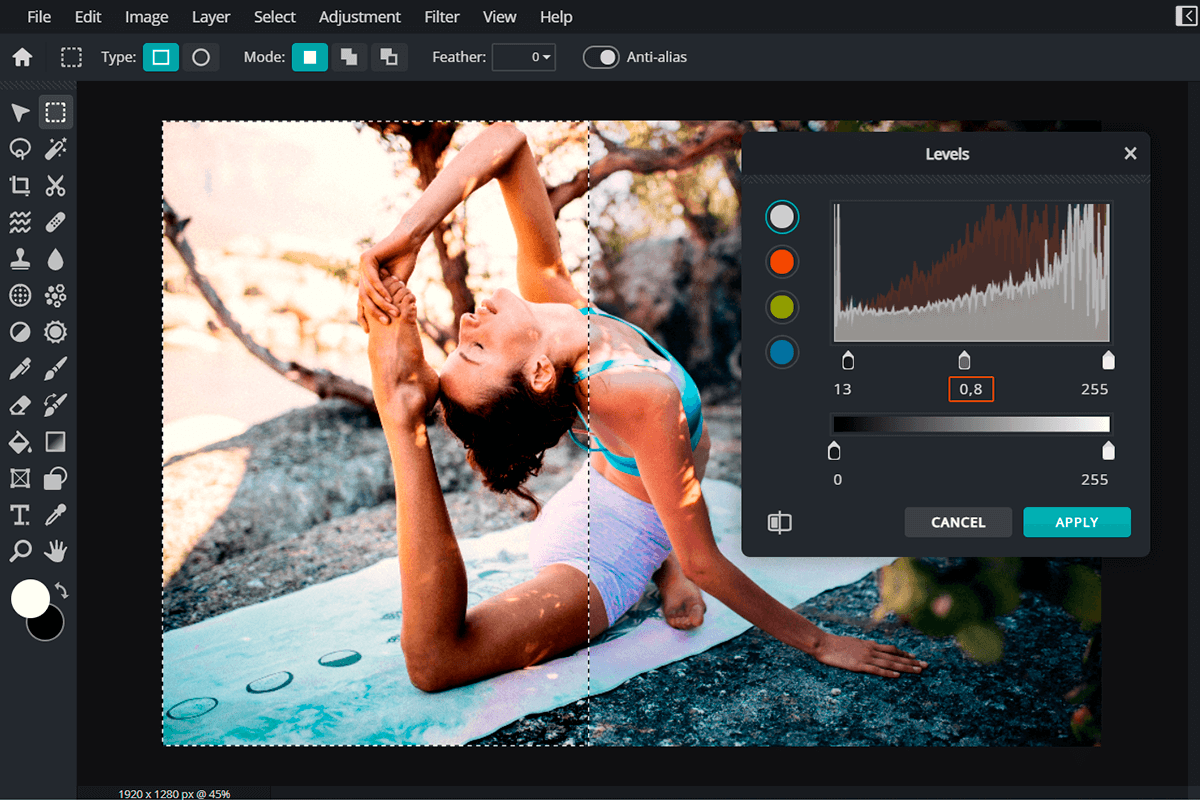 Pixlr is a professional photo-retouching software that lets you apply a range of filters and effects for improving the quality of your images. You can resize and crop your photos, adjust contrast, sharpness, and other settings. After editing your images, you can upload them to any social network.
Pixlr will come in handy for content creators and digital artists. The program has a collection of multi-purpose templates designed for creating graphics and social network ads. This software comes with a set of quick enhancement tools. They will be useful for people who like editing their photos on the go and need to make minor edits to enhance their images. You can access this service from your browser on any device and quickly perform the necessary adjustments.
Available for: Web, Windows, macOS, Linux, iOS, Android
3. PicMonkey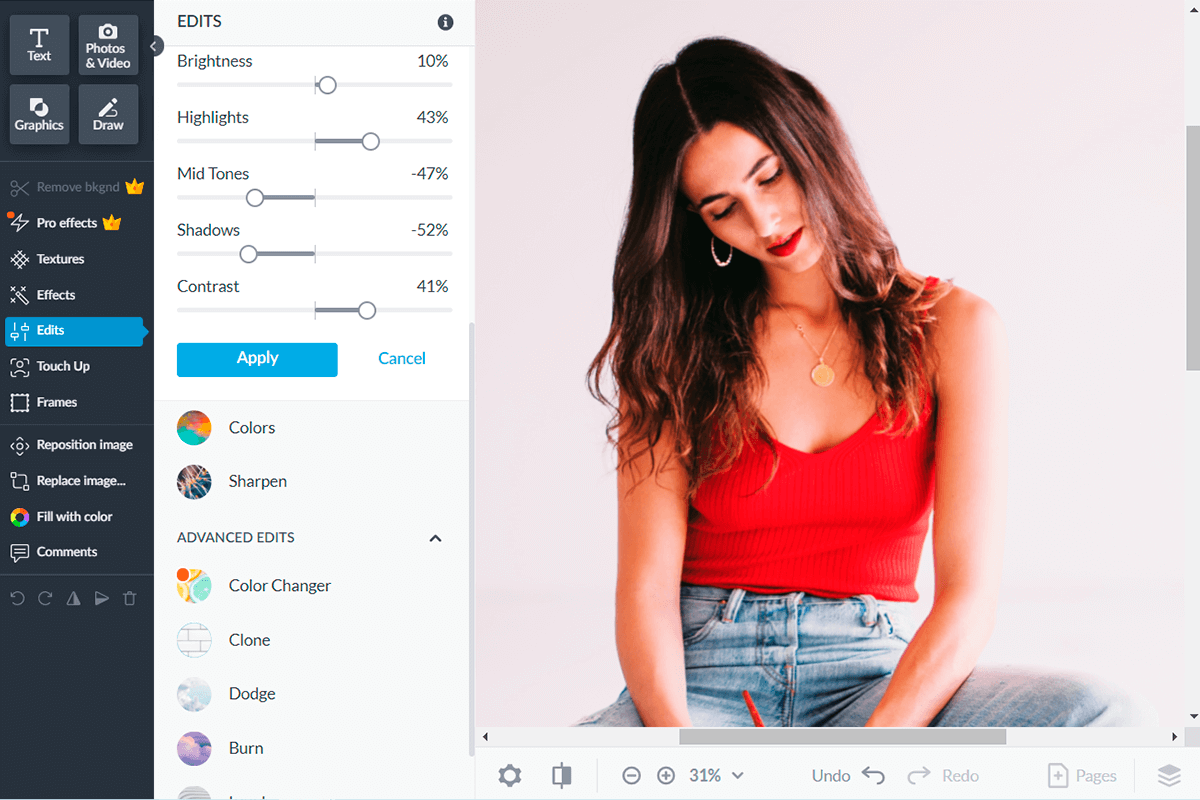 PicMonkey is a great solution for graphic designers and photo editors. This service has mobile apps for iOS and Android. Thanks to OneDrive and Dropbox integration, you can store your images in the cloud. Besides editing photos, you can use it to create collages.
The platform has an in-built library of fonts and templates for creating unique covers, logos, business cards, postcards, and social network posts. By using its advanced photo retouching tools, you can make the skin tone more even, add highlights to some areas of your photo, make eyes brighter, and apply mascara.
When editing hair, you can change the color of some strands, add extra volume, beard, or mustache. With the available tools, you can change body curves as well as remove wrinkles and blemishes without making your photos look artificial.
Available for: Web, iOS, Android
4. GIMP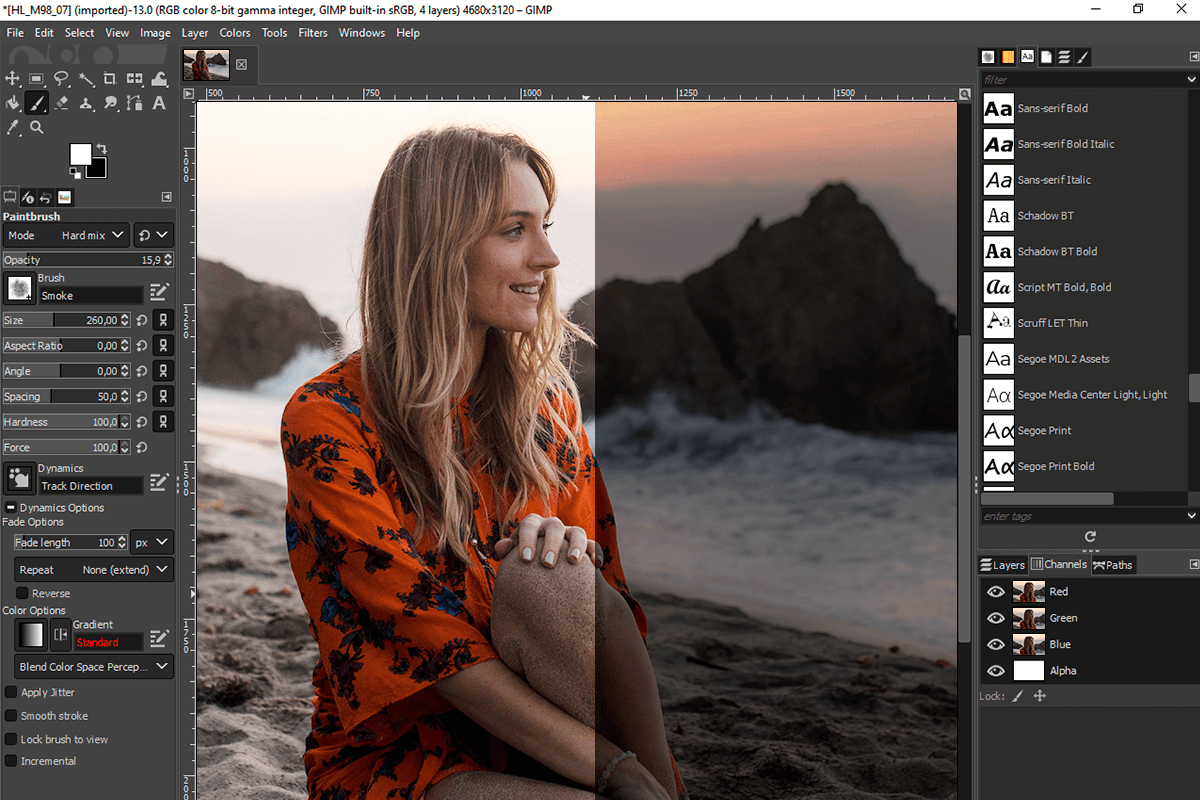 GIMP is a widely used software for image editing that will come in handy for creating templates in such programming languages as C ++, Perl, Python and Scheme. You can adjust a variety of settings and use third-party plugins.
This platform allows you to fix lens distortion and use different photo-retouching techniques to remove unwanted details from photos. Thanks to its advanced color adjustment options, you can create images with high color accuracy to prepare them for printing or publishing online. You can create multi-layer masks, highlight tones, adjust hues, fix exposure, and automate your workflow by mastering scripting.
Available for: GNU/Linux, OS X, Windows
5. iPiccy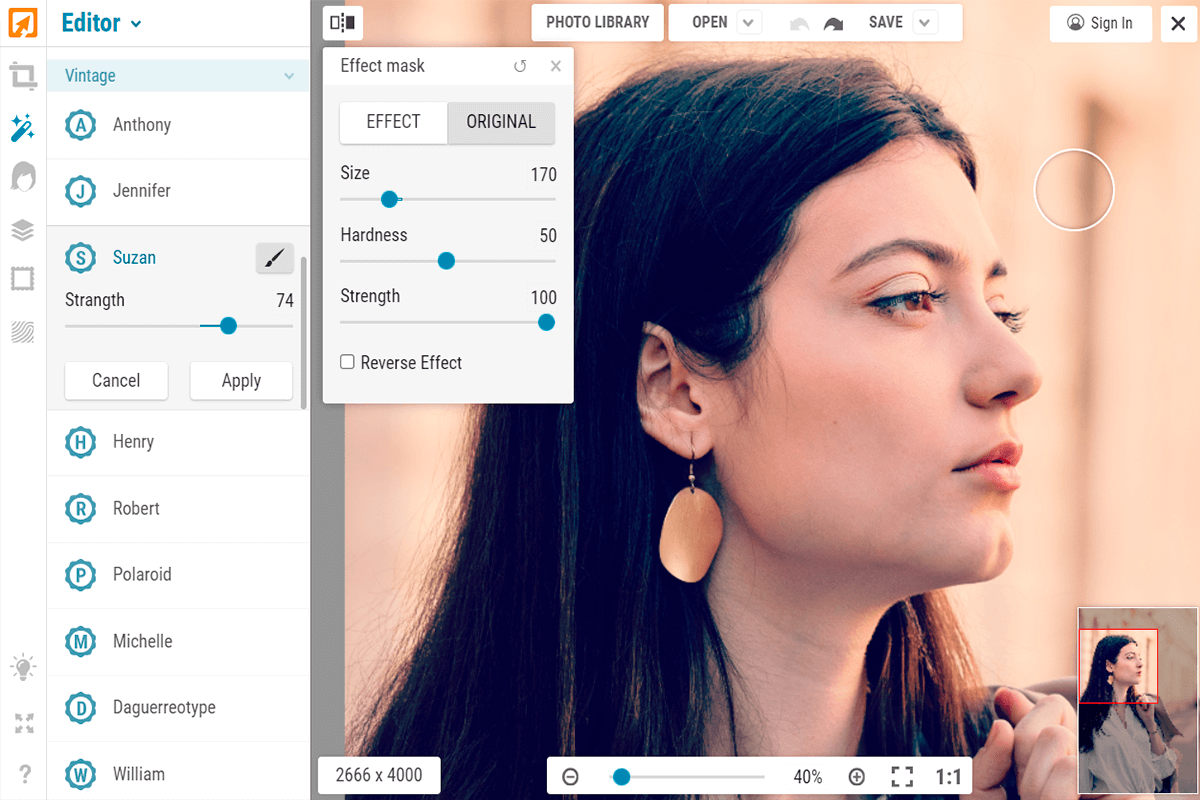 iPiccy is a powerful graphics editor designed to enhance images in a variety of ways. You can crop them, apply 3D effects, create collages, etc. By using its main tools, you can resize and rotate photos, raise sharpness, fix exposure issues, adjust tones, colors, and saturation.
Here, you will also find handy effects for turning your photos into sketches, pencil drawings, retro comics. You can apply the HDR effect or add neon glow to your images. Thanks to the in-built retouching tools, you can enhance the skin, eyes, and mouth. In addition, this software makes it easier to remove blemishes, add tan, change the color of the eyes, remove the red-eye effect, whiten teeth, etc.
Available for: Windows, iOS, Android
F.A.Q.
• Is it possible to switch to the Fotor Plus subscription?
If you want to upgrade your Fotor Pro plan to Fotor Pro+, you just need to click on the "Upgrade to Fotor Pro+" button to switch to this plan. Fotor will refund you if you decide to cancel your subscription.
The amount that you will receive will depend on how long you used Fotor. Keep in mind that Fotor allows you to switch only from Fotor Pro to Fotor Pro+. It means that you won't be able to downgrade your subscription. If you request a refund, you will receive your money back within 5-10 workdays.
• Does Fotor add watermarks?
If you have downloaded Fotor photo editor free of charge and signed in to your account, you can save images to the Cloud. You can use your company's logo to create a watermark and add it to your photo with the help of Fotor. However, Fotor never adds watermarks with its logo on your images.
• How can I contact the Fotor team?
You can contact the company by writing to their email support@fotor.com. Describe your issue and leave your contact data, such as your email or Facebook accounts. They will get back in touch within the shortest time possible.