How to Download Cyberlink Photodirector 365 Free (2023 Version)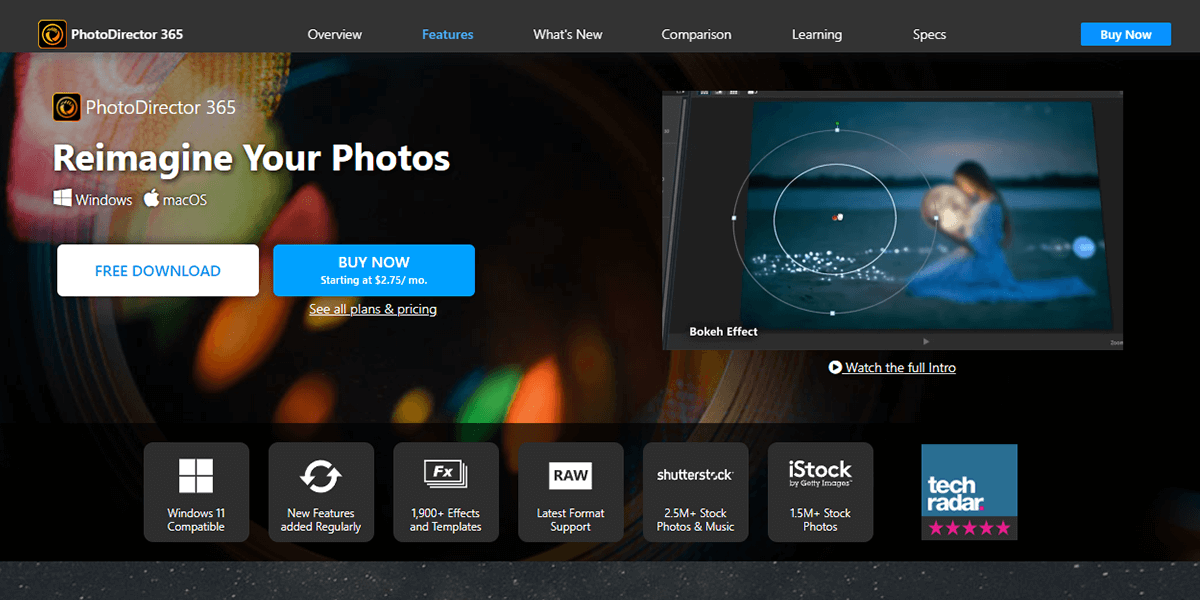 Many creatives, who deal with images, use CyberLink PhotoDirector as a universal tool with a powerful set of features. The developers are constantly updating this software providing you with new features and tools such as painterly AI filters, masks, text kerning, adjustment layers, etc. Shutterstock content is also available to you if you choose a paid subscription instead of an illegal CyberLink PhotoDirector 365 free version.
Most photo correction services use a full version of the program. But if you're not willing to pay $14.99 a month for a subscription, then read this article to learn some useful ways to download CyberLink PhotoDirector 365 Essential quickly and securely. Plus, you'll learn about alternatives and get answers to the most popular questions.
Cyberlink PhotoDirector 365 Main Features:
• Several subscription plans

• New music and packs every month

• Impressive customer support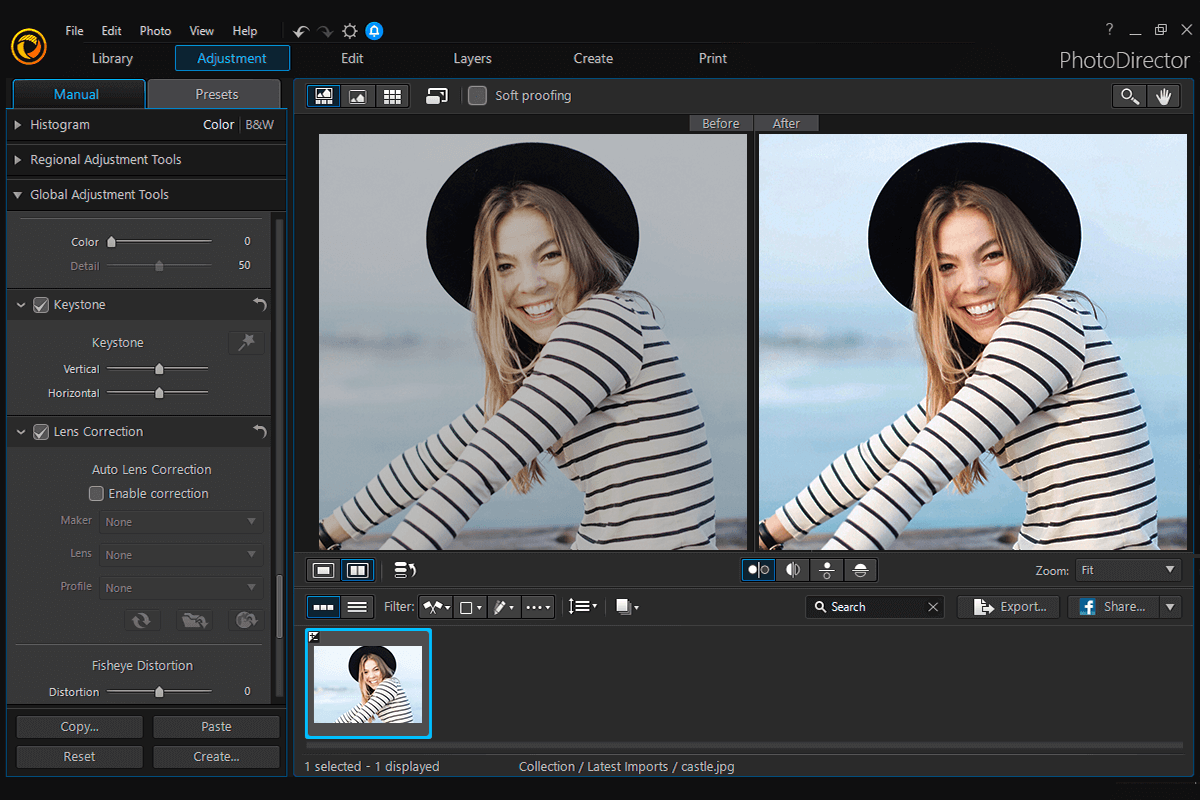 #1 Method of Downloading Cyberlink PhotoDirector 365 for Free: From the Official Site
The first safe variant to get this photo editing software for photographers is to download it from the official website. Follow the detailed tutorial to get this Photoshop alternative without spending a cent.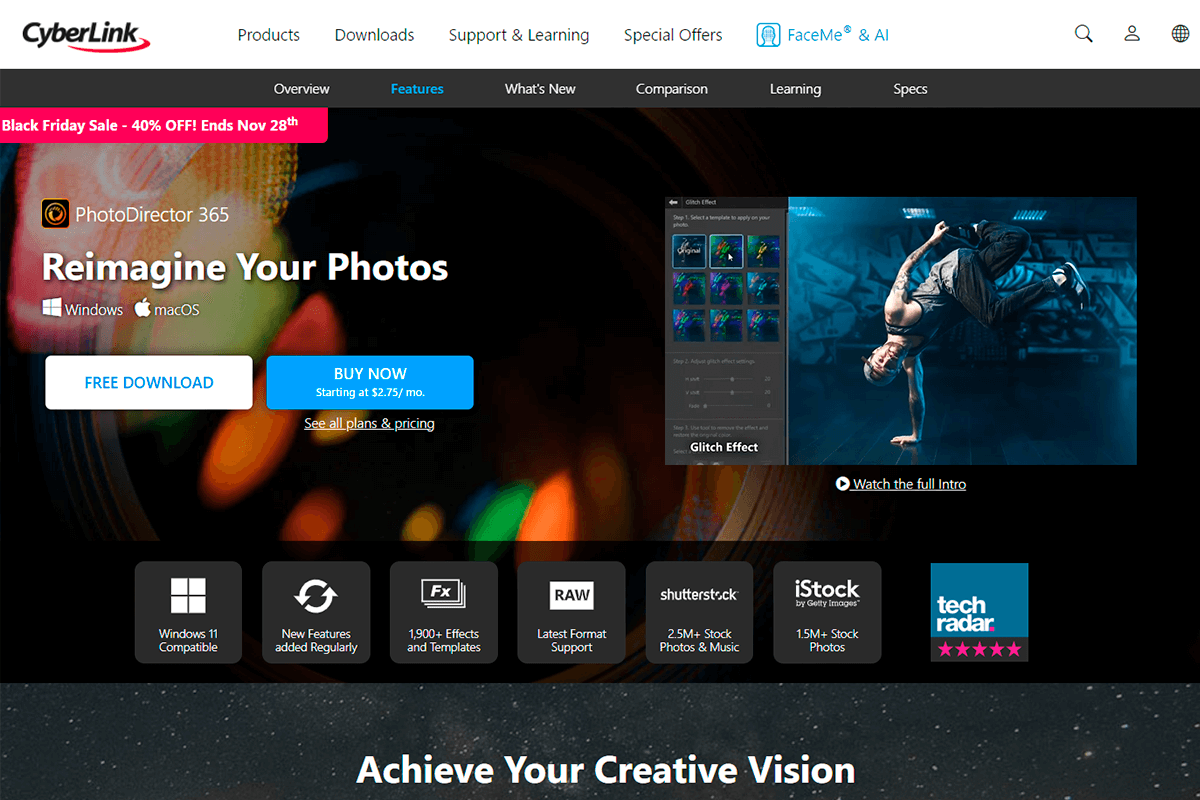 1. Find the official website in your browser and open the start page. There you will see a general description of the company, as well as a lot of other useful information.
2. Hover the mouse over the Products section of the top main menu and select PhotoDirector from the list. The program is in the first column of the Photo, Audio & ColorEditing subsection.
3. After clicking on PhotoDirector, you will see a page with a complete description of this software. Make sure that the program meets your needs. On the main screen, you will find the Free Download button. After clicking it, you can select the option for Mac or Windows.
#2 Method of Downloading Cyberlink PhotoDirector 365 for Free: Install from Microsoft Store
If you are a Windows user and always get software only from an official vendor, then perform CyberLink PhotoDirector free download from Microsoft Store.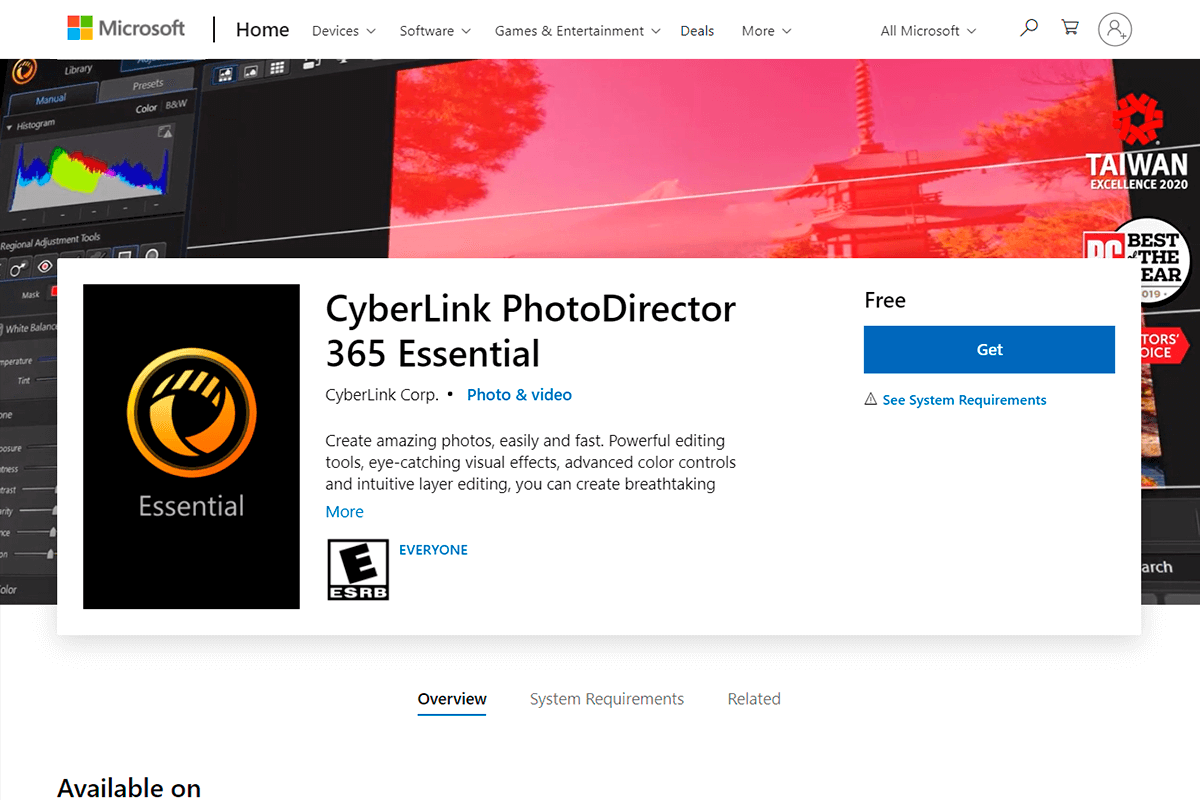 1. Open the launcher. To access the Microsoft Store, go to the launcher on your Windows device. Depending on the Windows edition, this button may be located at the bottom or in the lower-left corner of the screen. By clicking it, you will activate the start menu with all programs.
2. Microsoft Store is at the top of the list as it is the standard program for Windows users. Find the appropriate label and activate the Microsoft Store.
3. In the window that opens, you will see the capabilities of this page. The search tool is in the upper right corner. It looks like a magnifying glass with a line to enter information. Enter the name of the program there and click on the corresponding item in the drop-down window.
4. Here you can read about the program's features, the best tools, and conditions of use. Click on the Download or Get button depending on the version. Now you can enjoy fast image editing with free CyberLink PhotoDirector.
Free and Efficient Alternatives
If for some reason you cannot download the CyberLink PhotoDirector 365 free version or you find these methods difficult, then try using alternatives that also have similar functions and are completely free.
1. Photoshop Express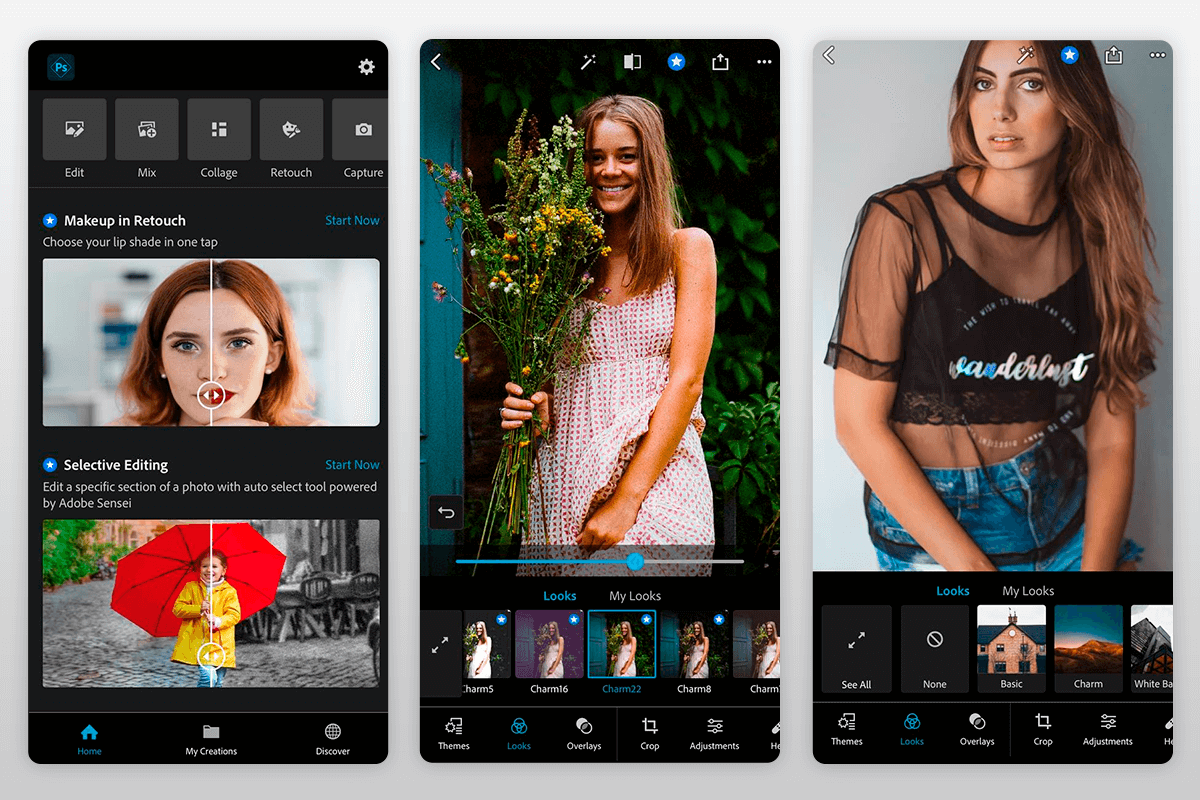 Photoshop Express is a one-stop solution with lots of efficient tools and features. With this program, you can make quick edits, create unique collages, add stickers, enhance color gradients, generate memes, and more.
All in all, it is a decent replacement for PhotoDirector, but it is only available for smartphones. The app is suitable for those who often work on the go and want to get a fast and simple picture editor for instant transformations and photo corrections.
Available for: iOS/Android
2. GIMP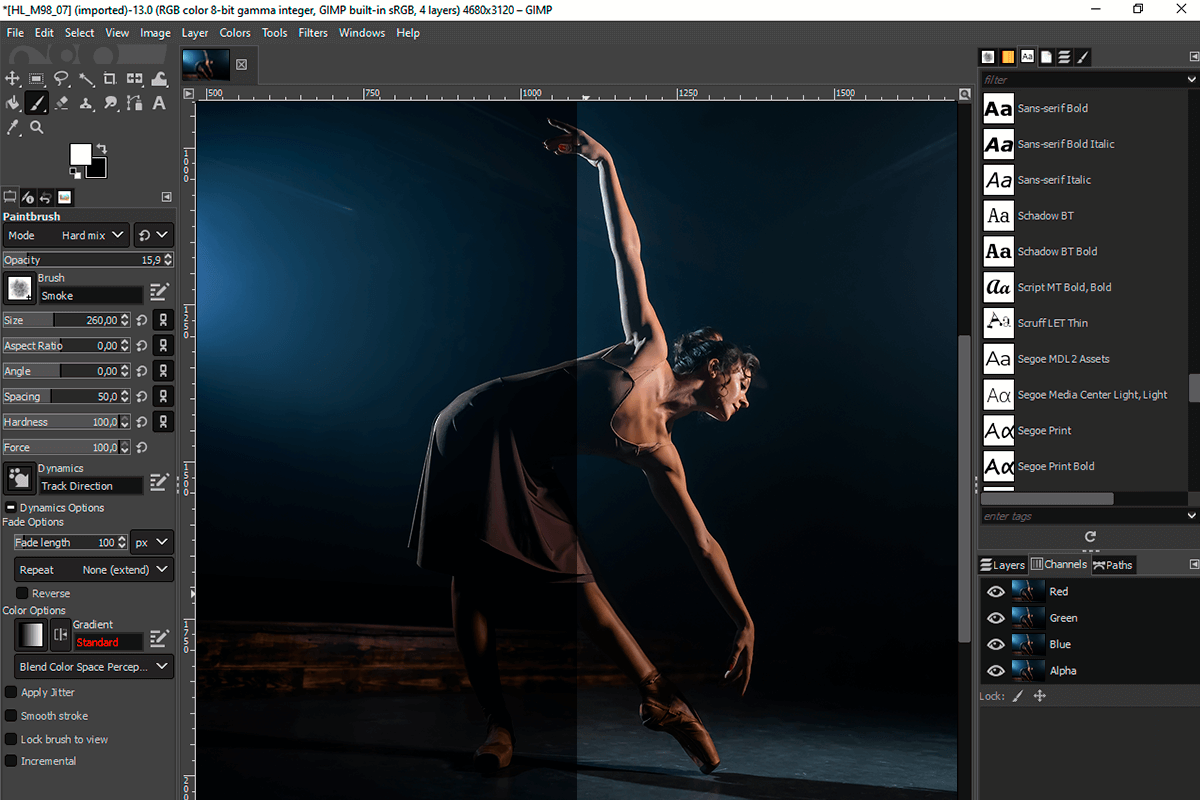 This open-source photo editor has tons of professional-quality tools for enhancing your images and creating your own artwork from scratch.
It contains highly customizable brushes, layers, filters and auto picture editing tools. It supports both pre-installed plugins and third-party options to expand functionality.
Thanks to an active community, GIMP is constantly improved. Users receive regular bug fixes and new additions. This free alternative is on par with many paid programs and provides a nice photo correction toolset.
Available for: Web
3. Pixlr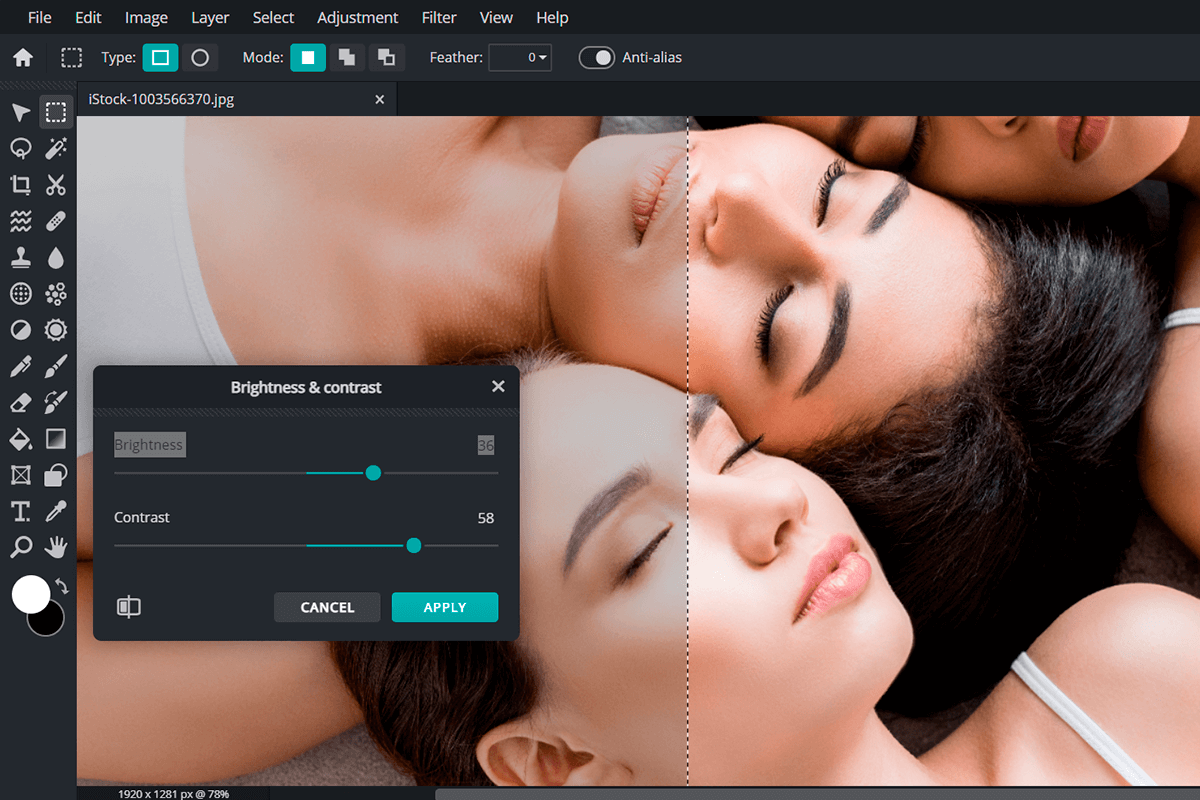 Pixlr includes tools for advanced color grading, basic portrait correction, drawing, and graphic design. It is great for correcting minor imperfections quickly. A variety of artistic presets as well as an intuitive interface make this program a great option for beginners.
This is SaaS software with a cloud base. You will not encounter compatibility issues since this program runs on processing power in the cloud and not your PC. The developers also secured themselves against the distribution of pirated versions since users do not need to download Pixlr to their devices.
Available for: Web
F.A.Q.
Can I use CyberLink PhotoDirector 365 for free?
If you need CyberLink PhotoDirector free version, you can use the Essential edition of the software. To try the full functionality for free, you can download a 30-day trial version.
What does PhotoDirector 365 do?
This software is designed with the needs of photographers and photo editors in mind. It's a pretty easy-to-use program for organizing and improving digital images.
Is CyberLink PhotoDirector 365 safe?
Thanks to the careful checking of the installed files and the installer by Malwarebytes AntiMalware and Windows Defender, you can be sure that this program won't harm your device. The only way to damage your files is to delete them with the library organization tools.
Is PhotoDirector 365 crack version legal?
No, it is illegal. Moreover, it can damage and reveal your account, devices and even personal data.
Is PhotoDirector 365 a good option?
This software is great for photographers, creative designers, and other users who want to edit images quickly. A decent package of tools, fast performance, and an understandable interface are the advantages of this program. Perhaps someone thinks that the price is its disadvantage. However, you get a stunning photo enhancement program for a quite reasonable price.
---