How to Download CorelDRAW for Free (2023 Version)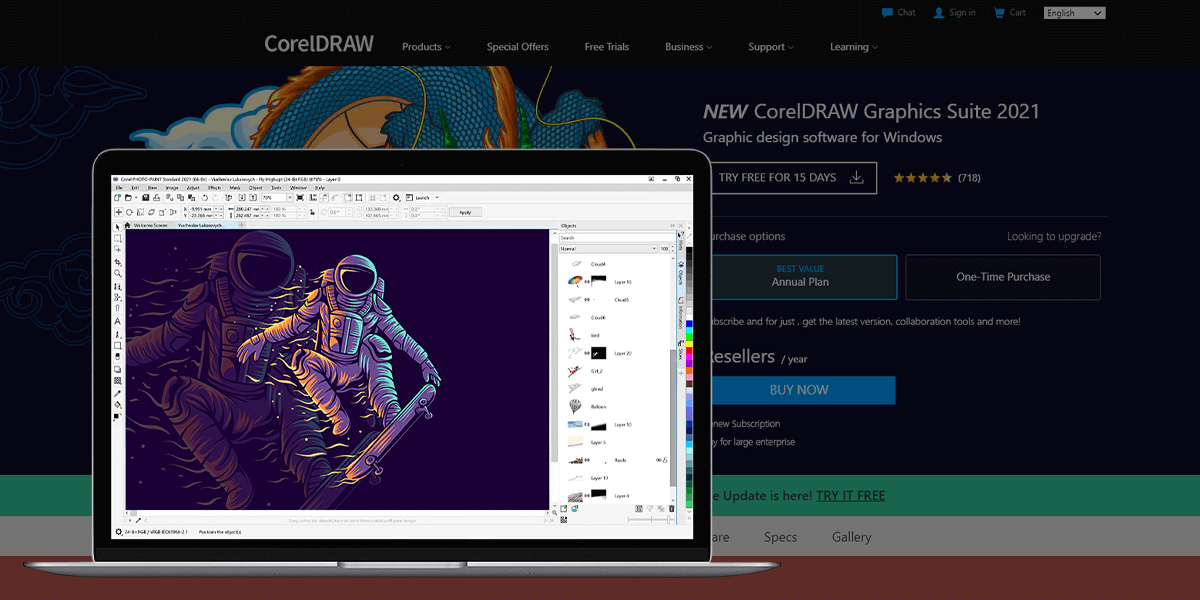 Many users engaged in editing or graphic design choose CorelDRAW as their main working tool. The program contains all the needed features for freehand drawing, editing vector images, converting bitmap to vector, and importing files directly to your workstation. While novices frequently address a photo enhancement service to get professional images, more experienced users try to cope with the task on their own, relying on CorelDRAW.
The program is packed with really handy features, but they come with a hefty price tag. If you can't afford to purchase the software, discover 2 methods of how to get CorelDRAW free of charge.
• Pre-made designs and templates

• Non-destructive effects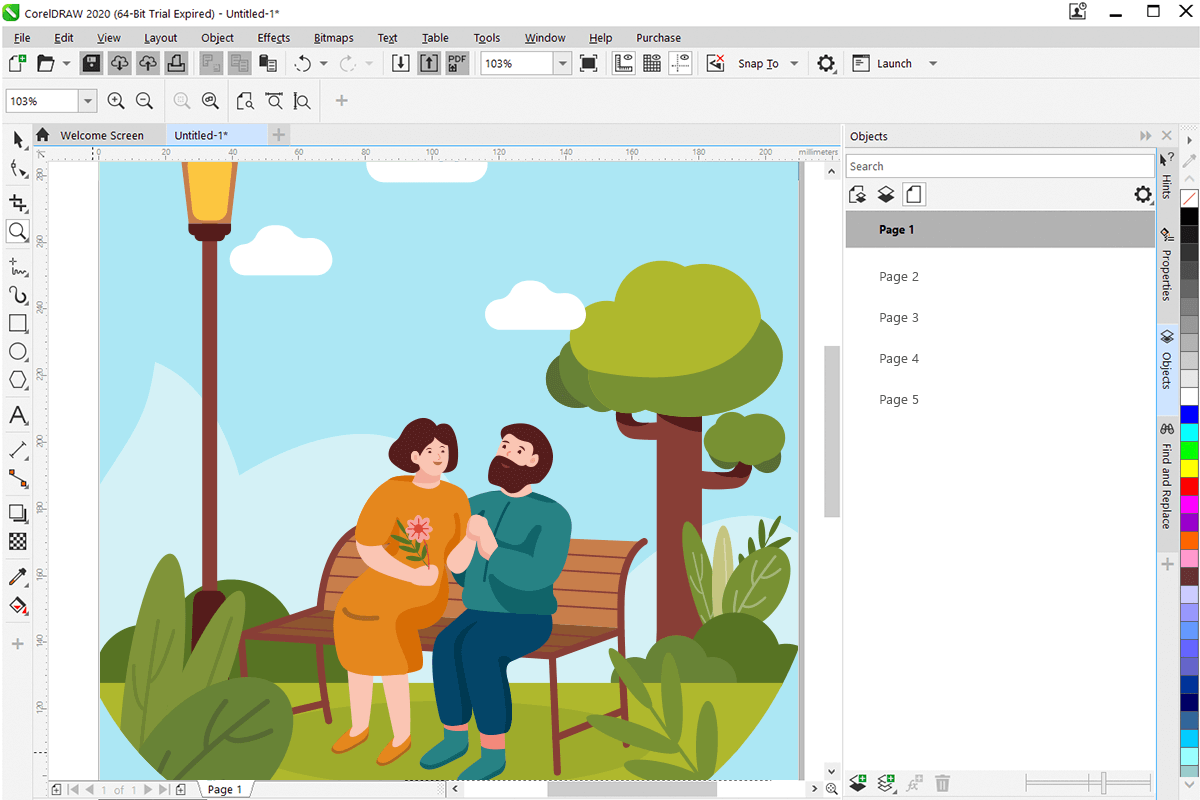 Way 1. Download a CorelDRAW Free Trial
The easiest way to test the capabilities of the program is to download a trial version. It is available for 15 days, so you can fully understand whether it coincides with your demands. In addition to feature-rich photo editing software for photographers, you also get tools for creating illustrations, multipage layout instruments for quicker project setup, creation, and output.
1. To download CorelDRAW free trial version, go to the official website.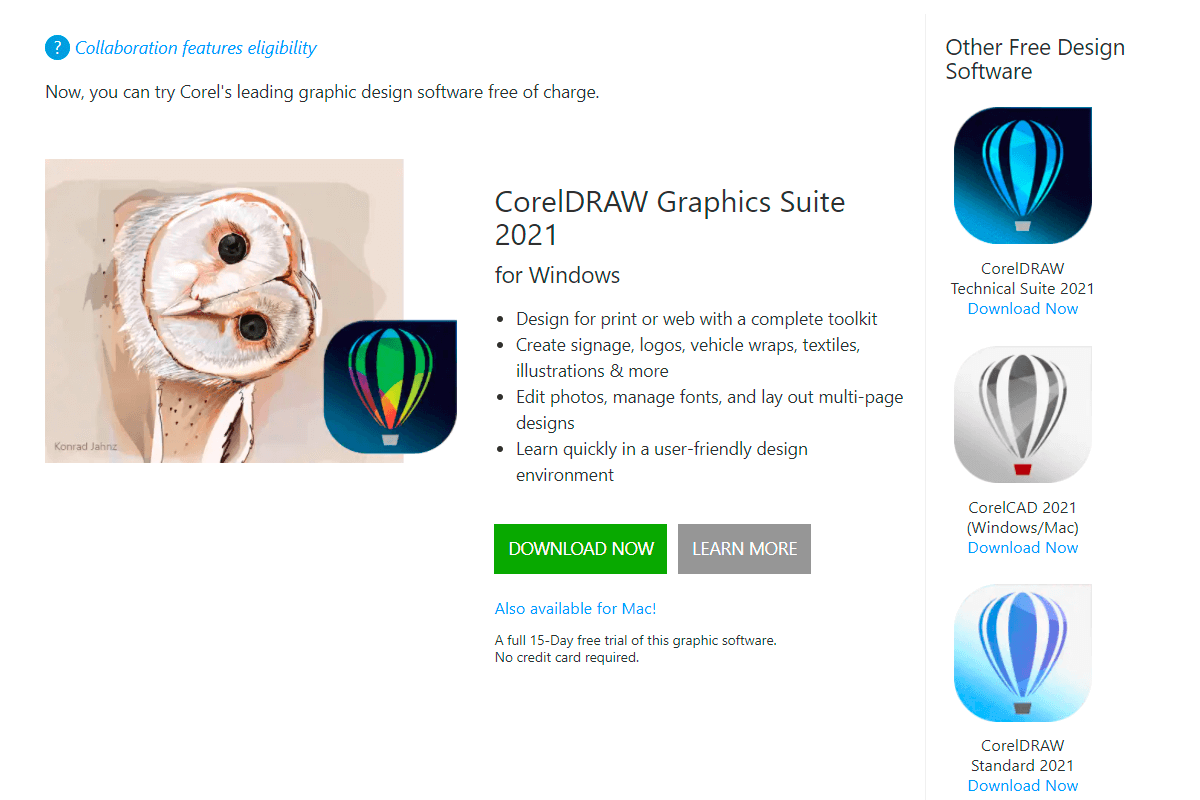 2. Click the "Download Trial" button. The .exe file will be automatically downloaded to your computer.
3. Open it to initiate the installation of CorelDRAW Graphics Suite.
4. When the process is over, you need to accept license agreement terms.
5. Create CorelDRAW account. At this stage, you need to indicate your email, create a password, and click "Continue".
6. Your account is activated and you can use CorelDRAW free version for 15 days.
Way 2. Download a CorelDRAW App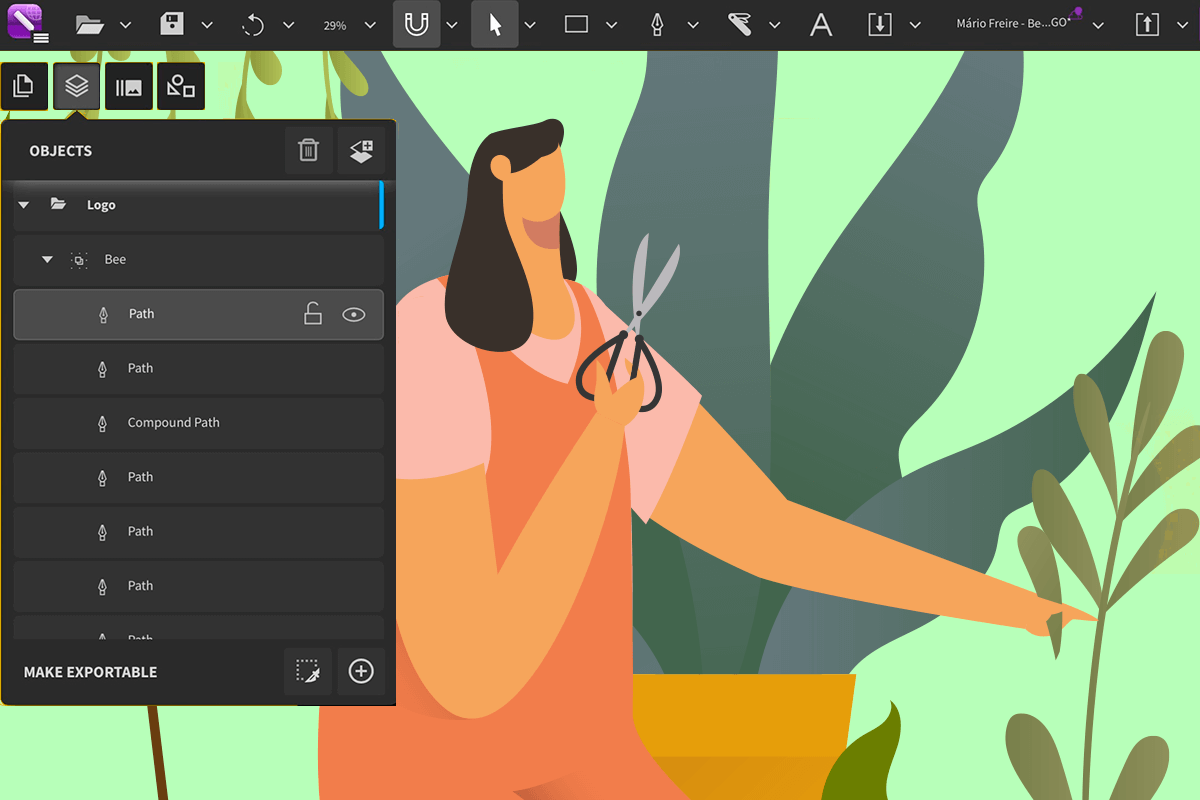 People owning Apple devices, can also test CorelDRAW, installing a special app on iPads. The application comes with a complete toolset for vector illustration, layout, and typography. Thus, you can figure out how efficient the application is and whether you should spend money on a paid version.
1. Download the app.
2. Install it on your device.
3. Sing up for a subscription to test it for free 7 days in a row.
This app is included in the CorelDRAW Graphics Suite together with other tools for editing shots and creating graphics.
Free Similar Software
Since CorelDRAW free version is valid only for 15 days, many users are looking for alternatives for making illustrations, logos, and layouts. I have reviewed several free options with high-quality tools, rich color palettes, and broad format support.
1. Adobe Illustrator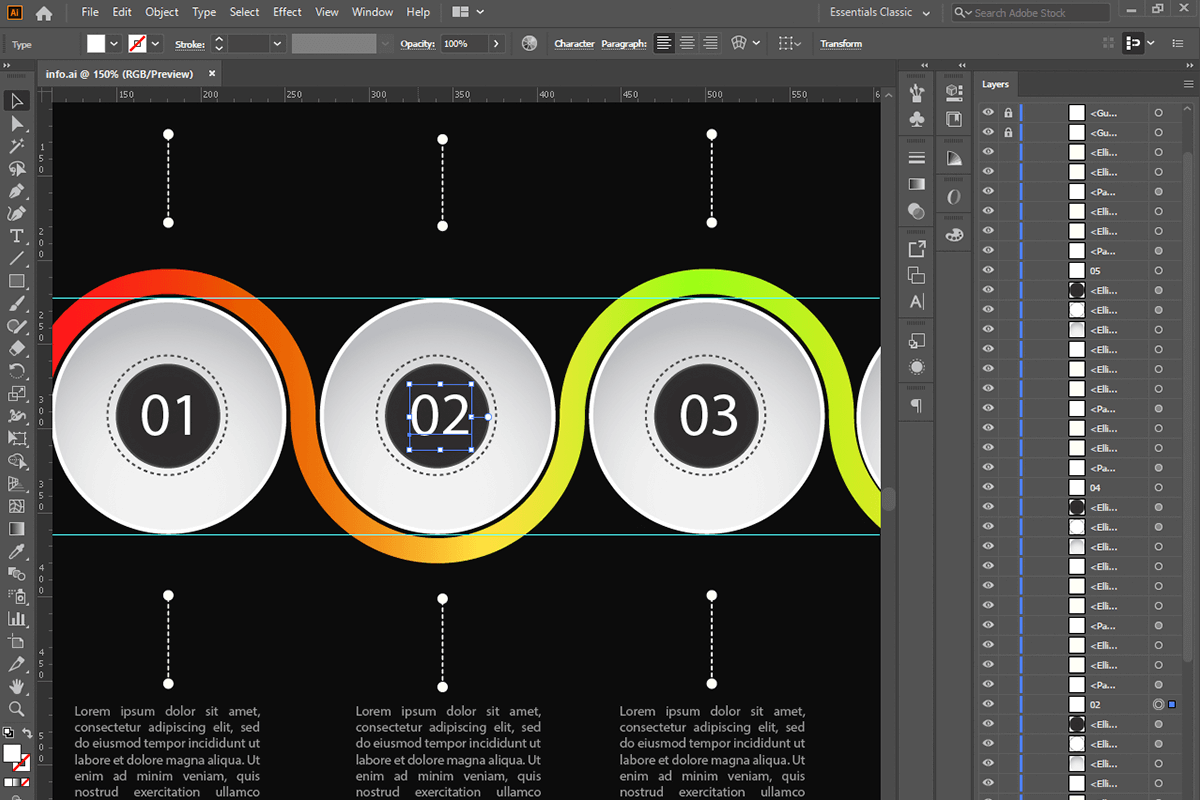 Adobe Illustrator is probably the most popular replacement for CorelDRAW. It is suitable for designing complex vector images, adjusting colors, and preparing interesting drawings. Most of all I like pixel snapping options, freeform gradients, and puppet warm enhancements.
Moreover, you can use ready-made design templates for streamlined work. If you also have other Adobe software at your disposal, you can integrate them with Illustrator.
Available for: Windows, Mac, iOS
2. Inkscape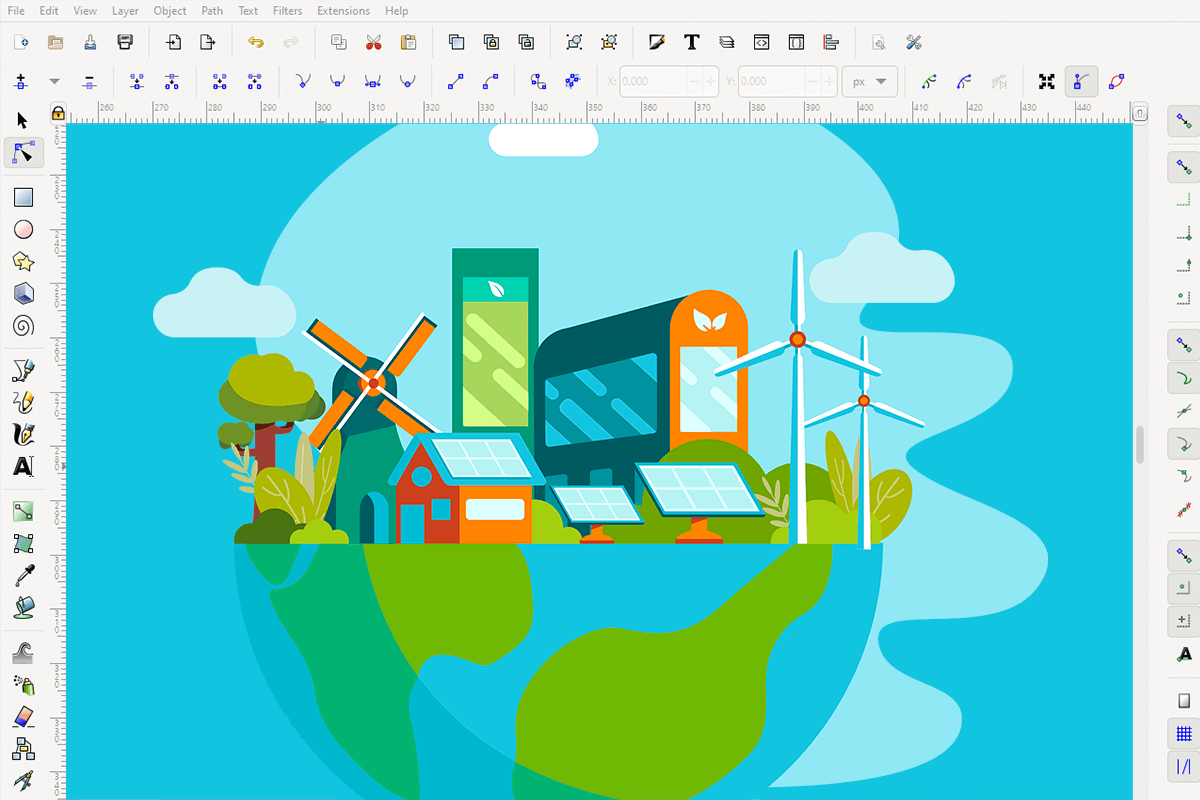 This program is unmatched when it comes to creating vector illustrations. It contains an array of tools to improve the style and color of your graphics. Moreover, you can copy and paste styles, select colors, edit gradients, and use contour markers to visualize your creative ideas. The bragging point of the software is its rich format support (XML, CSS, SVG, and more).
Available for: Linux, Windows, Mac
3. GIMP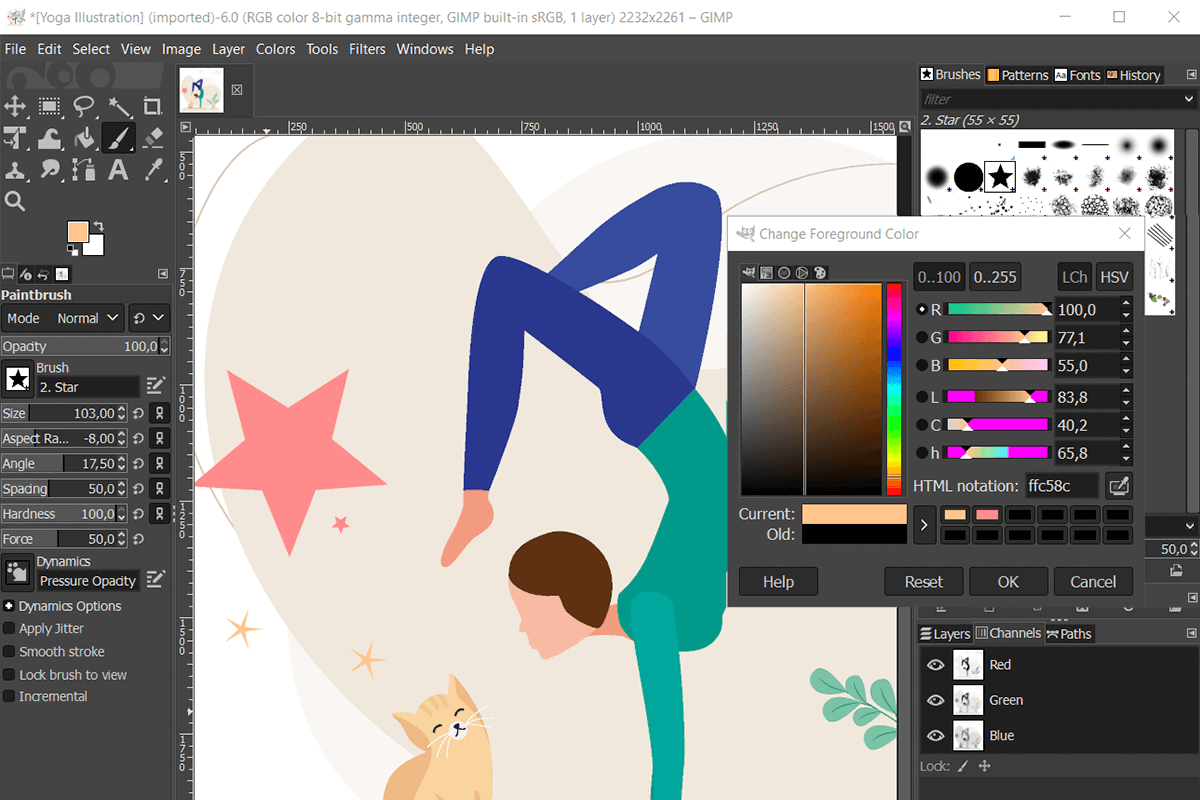 I have earlier compared GIMP vs Photoshop Elements, so now I know much about this CorelDRAW free alternative. It is an open-source editor, which also has a pack of tools for graphic design.
Using the program, you can create scripted images, design objects, and icons. Thanks to customization possibilities and support for third-party plug-ins, many people use GIMP on a day-to-day basis. Besides, it integrates with different programming languages, including Perl, Python, and Scheming for even more customizations.
Available for: Linux, Windows, Mac
F.A.Q.
• Why is CorelDRAW so popular?
CorelDRAW (both desktop and mobile versions) allows users to cope with a broad variety of tasks. First of all, you can create pro-level designs & illustrations, improve photos, prepare page layouts, make pixel-based enhancements, trace multiple pictures, and perform bitmap > vector conversion. What's more, the software allows recording a complete page or different element-based segments, capturing the selected area, and adding it to a Corel project.
• Can I download CorelDRAW Graphics Suite for free?
No, but you can test CorelDRAW free version for 15 days.
• Which CorelDRAW version is free?
The company doesn't offer any free versions, but all users can test every package for free for a specific period.
• Why shouldn't I download CorelDRAW from third-party websites?
Those searching for free CorelDRAW download links, can suffer from very unpleasant consequences. First of all, any free version of a paid program was hacked and then uploaded to the net. So, downloading such software, you can infect your computer and even damage your OS.
Moreover, illegal programs either lack some important features or work with delays, but you can't address the tech support, because developers don't help unlicensed users. The worst-case scenario is that you'll be caught using such a program and will have to pay a $250,000 fine or spend 5 years in prison.
• CorelDRAW vs Illustrator – which is better?
Both programs are very popular among users, but CorelDRAW is more suitable for novices thanks to its intuitive interface and well-thought-out toolset. Illustrator is a great option for experts looking for complex vector assets.
• Is CorelDRAW good for newbies?
Though the program has some advanced tools, it is very intuitive and user-friendly. Besides, there are many free tutorials and guides to master it quickly.