How to Download Photoshop Elements for Free (2023 Version)
Adobe Photoshop Elements is a pro-level software with an intuitive interface and advanced tools that can be used even by beginners without any prior editing experience. Thanks to its extensive toolset, you can make your images look great and create engaging visuals. This is why many digital artists, photographers and graphic designers want to download Photoshop Elements free of charge.
Professional photo correction services also prefer using this software to perform color correction, adjust the exposure, replace the background, etc.
Read on if you want to learn where you can download a legal version of Adobe Photoshop Elements. In this article, I will describe the best free alternatives and tell you what things you need to consider when selecting editing software.
Adobe Photoshop Elements Main Features:
• A variety of professional manipulation tools

• Impressive face- and geo-tagging features

• A wide choice of export options

• Useful tutorials for complex techniques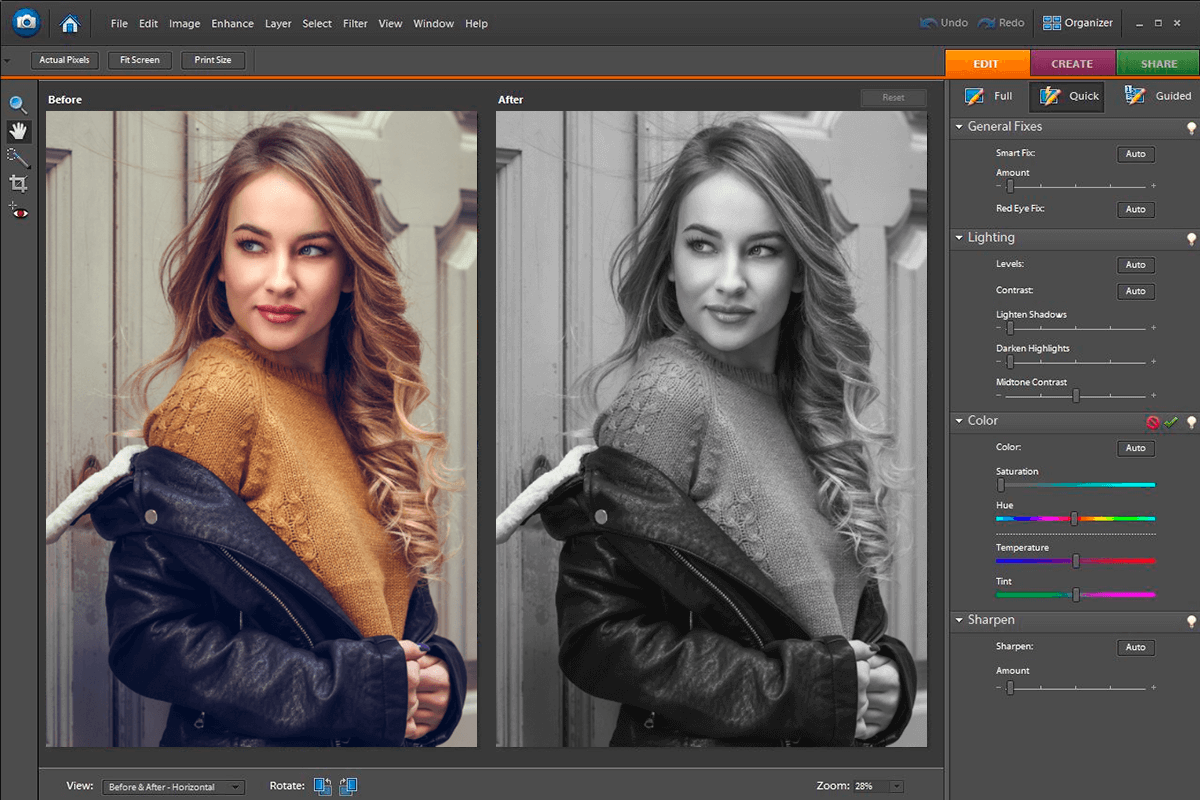 Download Adobe Photoshop Elements for Free: Install a Trial Version
If you are looking for an Adobe Photoshop Elements free download, keep in mind the developer offers a 30-day trial, which allows you to test out all the features of the latest version. You can use it to enhance your photos, create slideshows, and animations.
To download this version to your computer, follow these steps:
1. Go to the official website.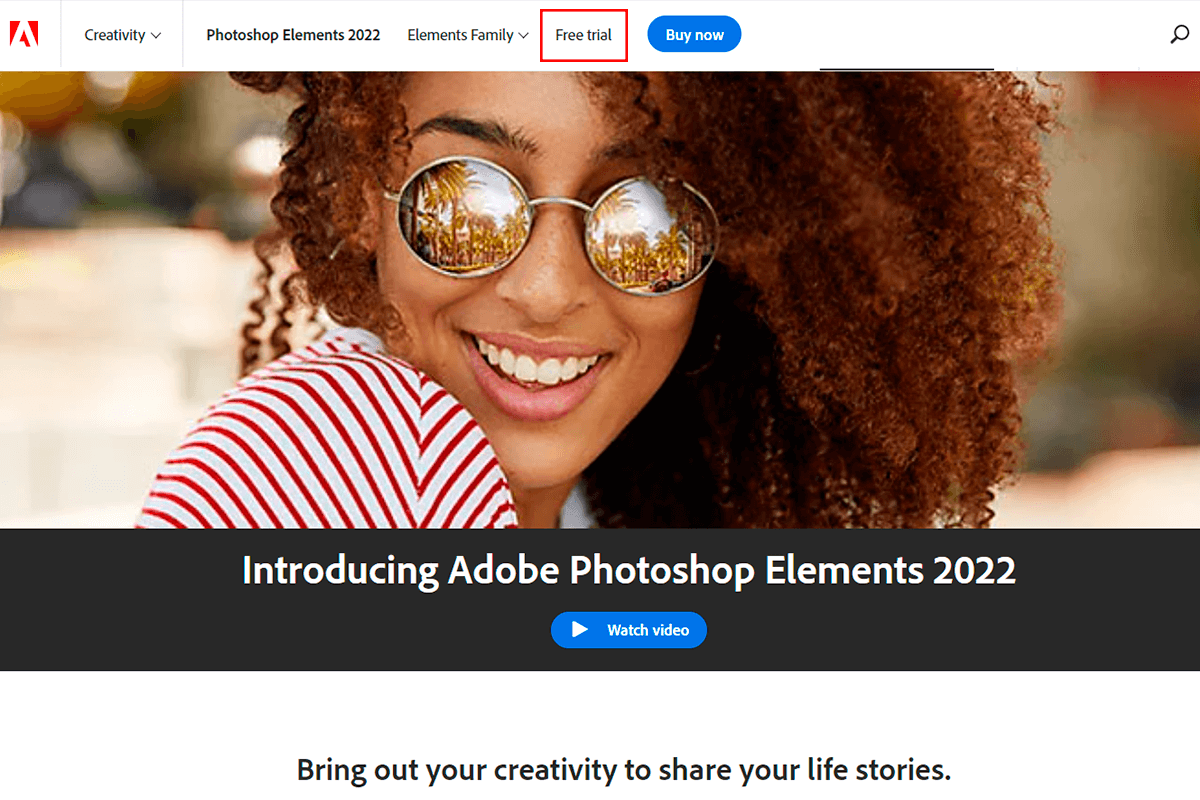 2. Click on the «Free Trial» button at the top of the screen.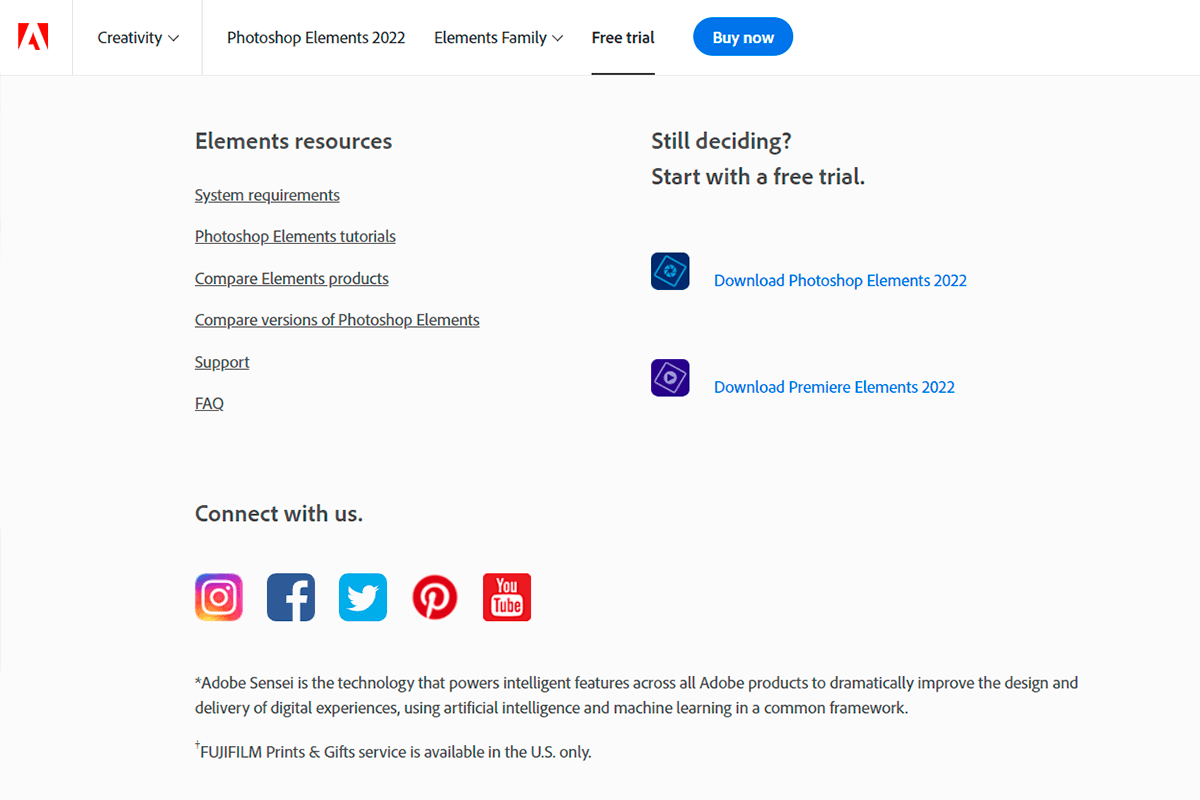 3. If you already have an Adobe ID, sign in by indicating your email and password. Otherwise, you need to create an account.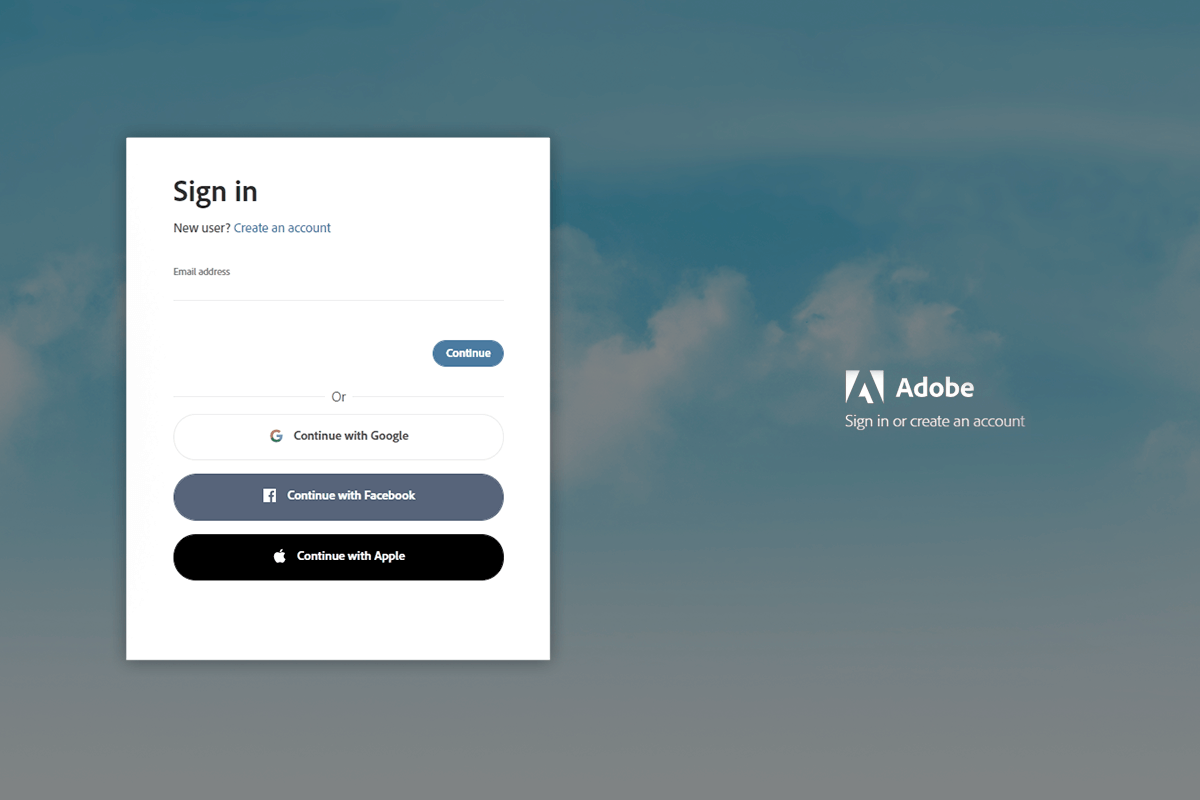 3. Select a version for your OS and choose your language.
4. Click on the "Download now" button. You don't need to indicate your bank details.
5. Click on the file that you saved to your device and select Continue to install the program.
When the trial period expires, you can pay for the license right from the software. You don't need to download and install any additional files.
Free and Efficient Alternatives
If you like Adobe Photoshop Elements but can't afford a license, you can use other photo editing software for photographers with an extensive toolset and advanced features. These alternatives won't cost you a dime. You can install them on Mac and Windows-based devices or use them online without paying for a subscription.
1. GIMP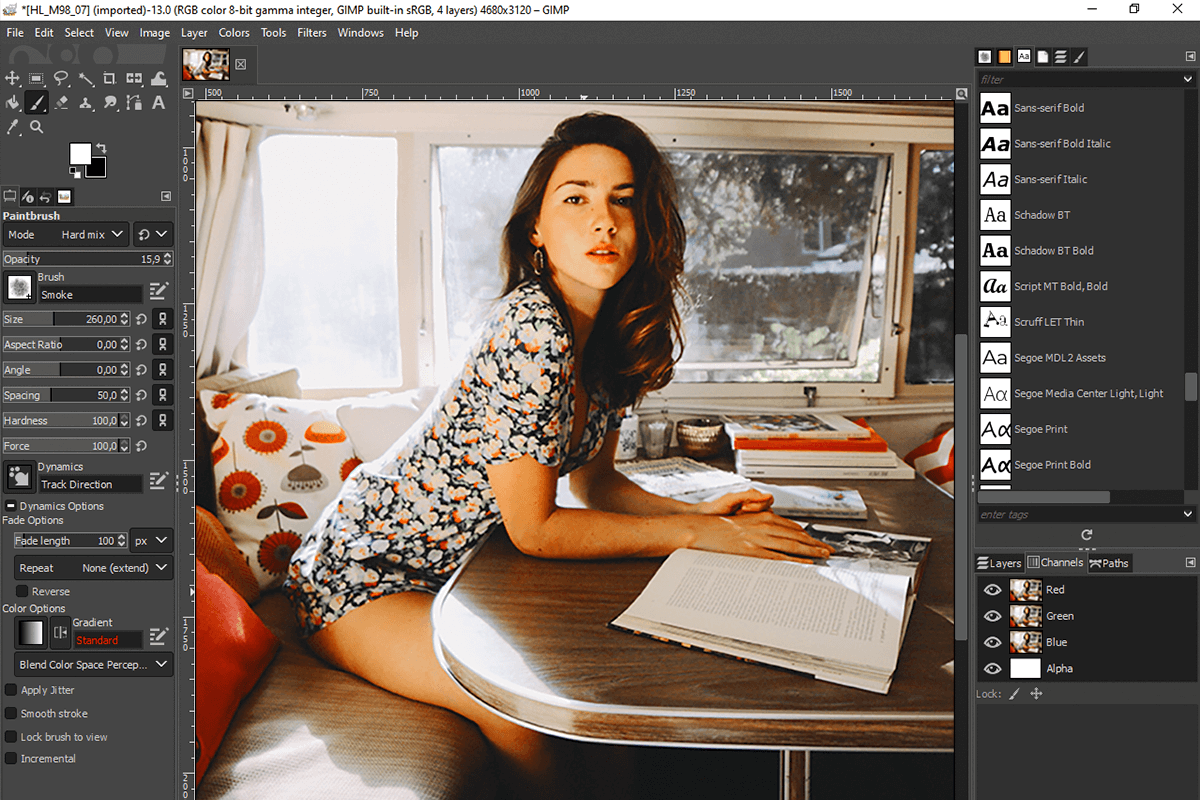 While you can't use Photoshop Elements free of charge indefinitely, you can replace it with GIMP that is considered to be one of the best online editors available today. It comes with a set of pro-grade tools that get regularly upgraded. You can work with masks and layers, adjust curves and levels.
The clone stamp and healing tools allow you to remove various flaws. You can customize brushes, change the perspective and use smart selection tools. GIMP is an open-source software with a huge community of users. The developers released many plugins that you can use to optimize its performance.
Available for: Windows, Mac, Linux
2. Photopea
Photopea is a pro-level software that can easily replace both Photoshop Elements and Photoshop. It comes with a set of brushes as well as clone, gradient, and mask tools. You can easily select and delete unwanted objects, crop your images or replace the background. In addition, the program allows you to adjust brightness and contrast, tweak colors, add highlights and shadows.
You can enhance your images automatically. This web-based software supports PSD format. There is no need to download any files on your PC. Besides, you can use this service without signing up.
Available for: Web
3. Pixlr X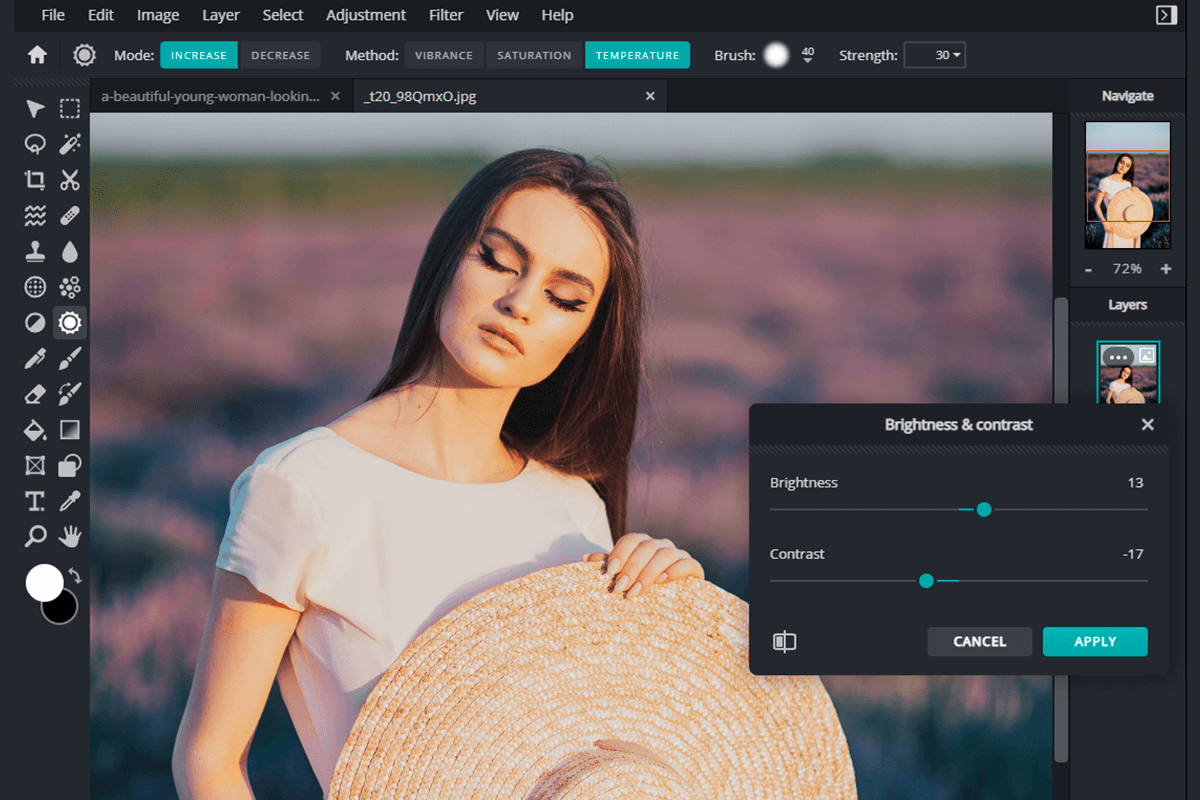 You can access Pixlr X from any browser. It has a streamlined interface with color correction features and a variety of tools for adjusting saturation, removing blur, applying vignette effects and frames. Besides, you can use it to merge multiple photos.
Unlike many free editors, this software supports layers and has a range of drawing tools. You can use it to remove the red-eye effect and fix lighting issues, which makes it a perfect option for editing portraits. This software will help you solve both basic and advanced tasks.
Available for: Web
F.A.Q.
• What can I use Photoshop Elements for?
Photoshop Elements was created for people without any prior experience who want to master the basics of editing. It also doubles as a photo organizer and allows you to share your pictures online. Thanks to the set of automated options, you can optimize your editing workflow.
• What is the main difference between Photoshop Elements and Photoshop?
Photoshop is considered to be the industry standard. This pro-grade software will help you embellish your photos, create attention-grabbing graphic designs, and animations. Photoshop Elements is a basic version of Photoshop that has a limited set of tools.
• I prefer using free editing software. Why should I use Photoshop Elements 2022?
Free programs often have only basic editing tools, while Photoshop Elements has a more extensive toolset. You can use free Adobe Photoshop Elements to create, organize, enhance, and share your images.
However, when a 30-day trial expires, you will need to pay for a license. This software uses Adobe Sensei AI technology and comes with a set of options for automating your workflow. You can use it to create slideshows and collages as well as apply various effects.
• Does Photoshop Elements support RAW files?
Yes, the program allows you to import, edit, and export RAW files, which makes it perfect for owners of professional cameras.
• Does Photoshop Elements have a timeline?
Yes, you can use Photoshop Elements Organizer to automatically organize your images with the help of the Photo Browser Timeline. Then, you will be able to add tags to them. The Timeline allows you to organize pictures by date.
• Why is it risky to use Adobe Photoshop Elements free download torrent links?
You might infect your computer with malware and compromise your personal information. Besides, in many countries, it's illegal to use torrents to download unlicensed copies of software. If you commit this crime, you might face a 5-year prison term. Besides, if you don't use official copies of the software, you won't get any updates.