How to Download ON1 Photo Raw for Free (2023 Version)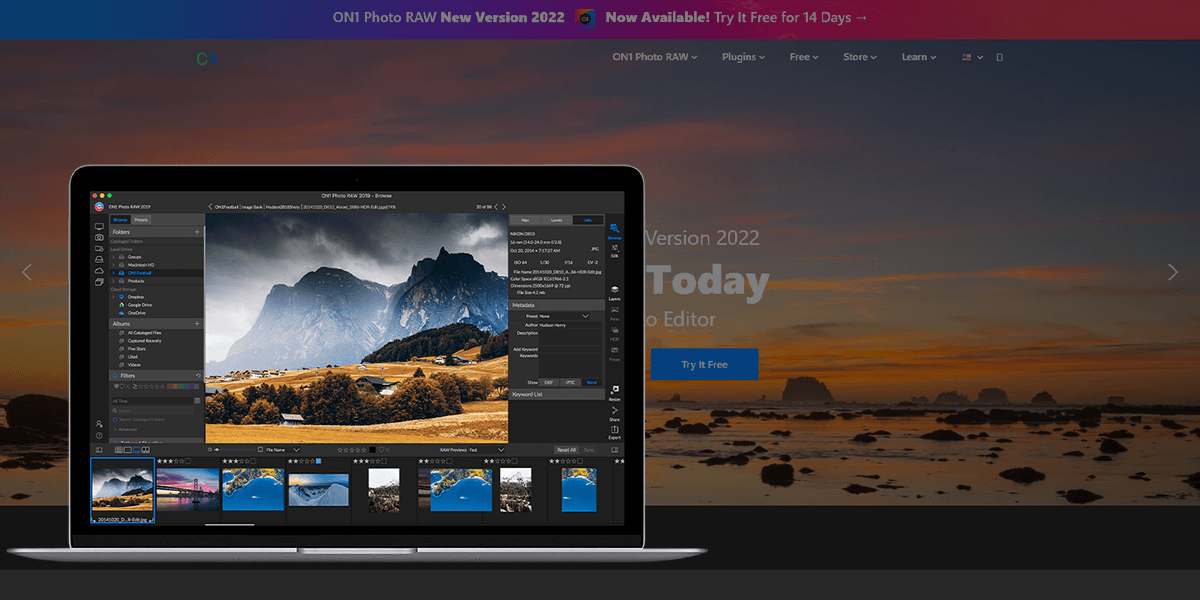 Since this software is widely used by professional photographers and beginners, many people want to learn how to get ON1 Photo Raw for free. This professional photo organizer allows you to enhance RAW images, work with layers and create a variety of effects, which makes it a perfect option for those who are looking for a pro-level photo-editing solution.
Besides, many well-established photo correction services use this software when working with RAW files and performing color correction. It allows them to get high-quality results for an affordable price.
Read on if you want to learn about legal methods that allow you to download ON1 for free. In this article, I will also tell you about the best free alternatives and answer the most frequently asked questions.
• Compatible with over 800+ cameras

• A variety of pro-level filters and effects

• Powerful RAW processing

• Merged and stamped layers

• Sky Swap, NoNoise, Time-Lapse technologies

• Supports Ps plugins and Lr presets

• Organizes photos, creates backups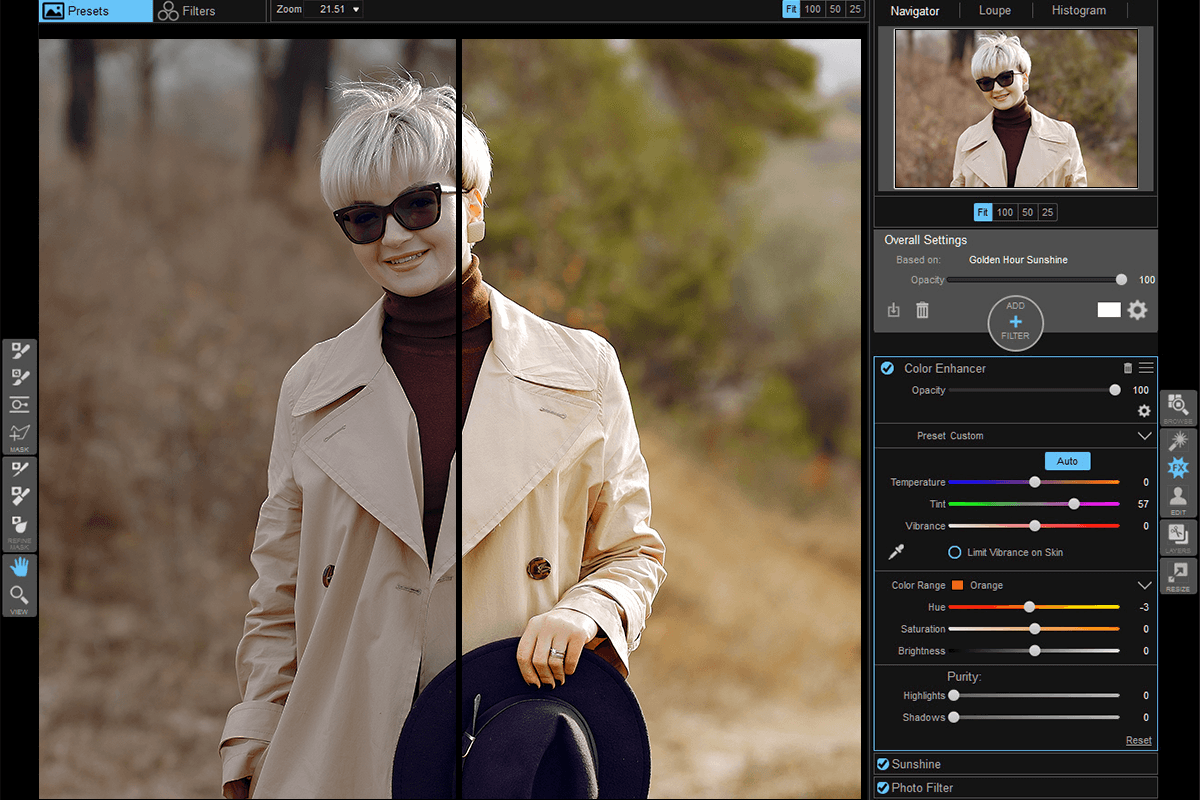 #1 Method of Using ON1 Photo Raw Free: Get a Trial Version
On the official website, you will see a link to a 14-day trial version. To install a trial version, take these steps:
1. Go to the official website of the software.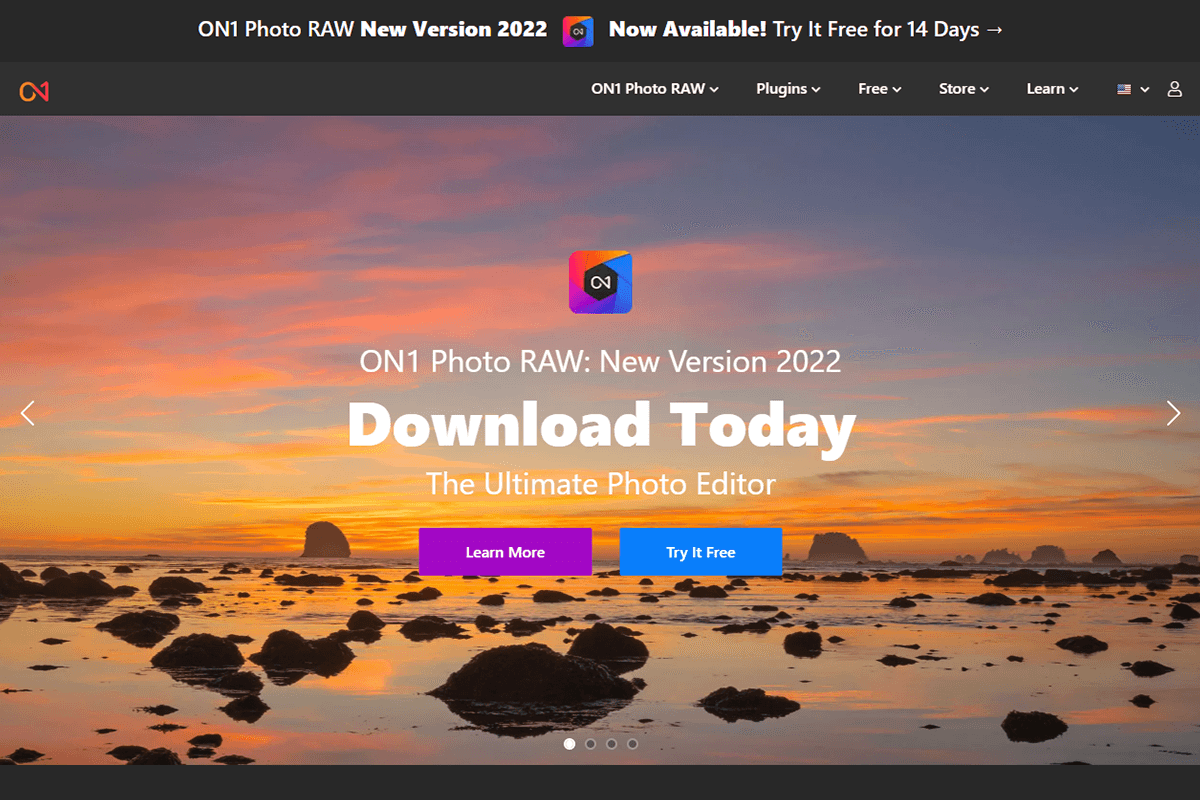 2. Click on the «Try it free» button.
3. On the next page, select the subscription plan that you need. You can either purchase a standalone version of the software ON1 Photo RAW 2022 for PC or pay for a monthly ON1 Photo RAW 2022 subscription that allows you to access the program from all your devices, use cloud storage and synchronization options.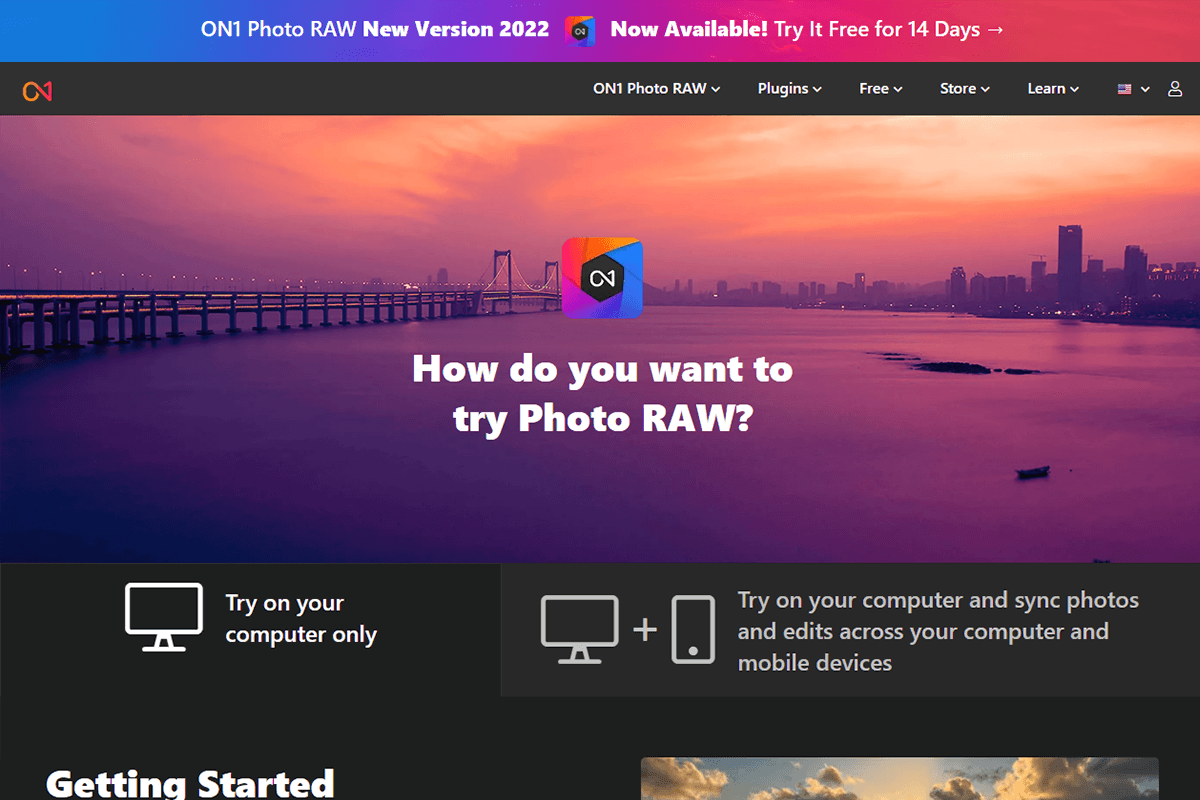 4. Then, you need to fill out a form, indicate your email and country. After doing it, you can click on the Download Now button. To get a trial version, you need to indicate your payment data, like a credit card or payment service account number in a pop-up window.
5. If you opt for a one-time payment, you just need to download and open the ON1 Photo RAW 2022 installer and follow the instructions to install a trial version of the software.
6. If you want to pay for a subscription, you need to place an order. Then, click on the link on the page with a bill to get instructions that will help you install and run this software.
7. Open ON1 Photo RAW 2022 and start editing your images.
#2 Method of Downloading ON1 Photo Raw Free: Install a Mobile App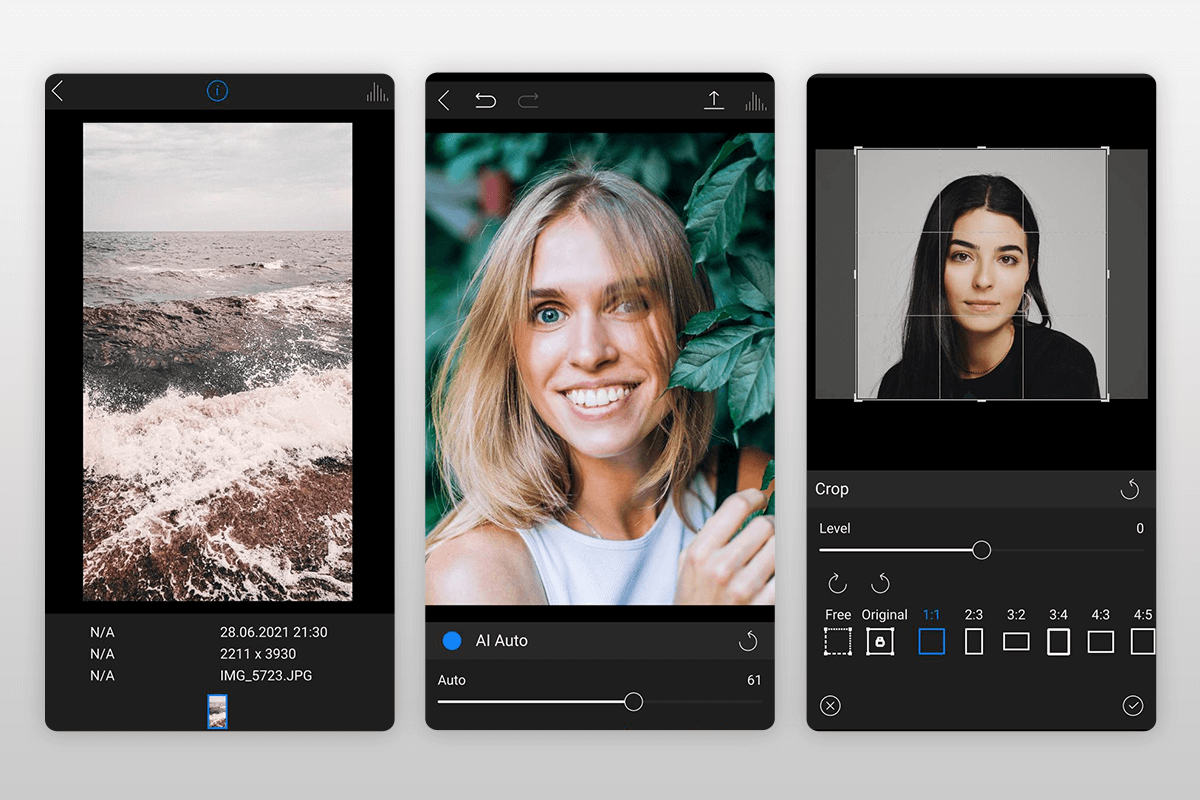 ON1 has free mobile apps that allow you to use your smartphone's camera to take photos. You can also process images in RAW format if your phone supports this option. The app also has a variety of photo-editing tools, filters, and settings.
While the app can be used as a photo organizer, it has a limited set of image management features. You can pay extra to get access to the cloud service that allows you to view, systematize, edit, and share your files. Thanks to it, you can easily copy your images from your PC to your smartphone.
Free Alternatives
If after using ON1 Photo Raw you decided against buying a paid version of the software, make sure to consider these free alternatives. These open-source photo editors support the RAW format and run on multiple platforms.
1. RawTherapee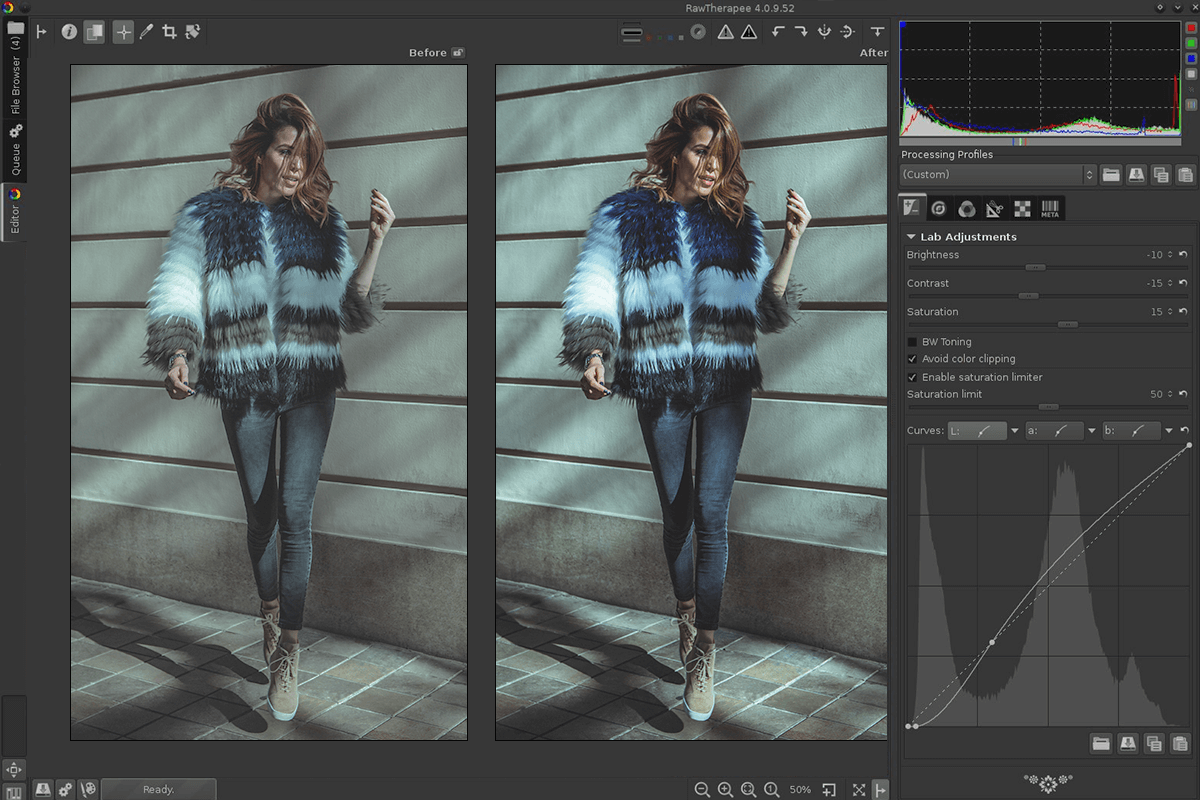 RawTherapee is an open-source photo-editing software that doubles as a RAW converter. It supports non-destructive editing technology, which allows you to edit an image without affecting a source file. This way, you can edit only newly-created versions of your file. RawTherapee supports several noise-reduction methods, batch processing, and advanced color correction. Besides, you can use it to reduce lens distortion.
Available for: Windows, Mac, Linux
2. Darktable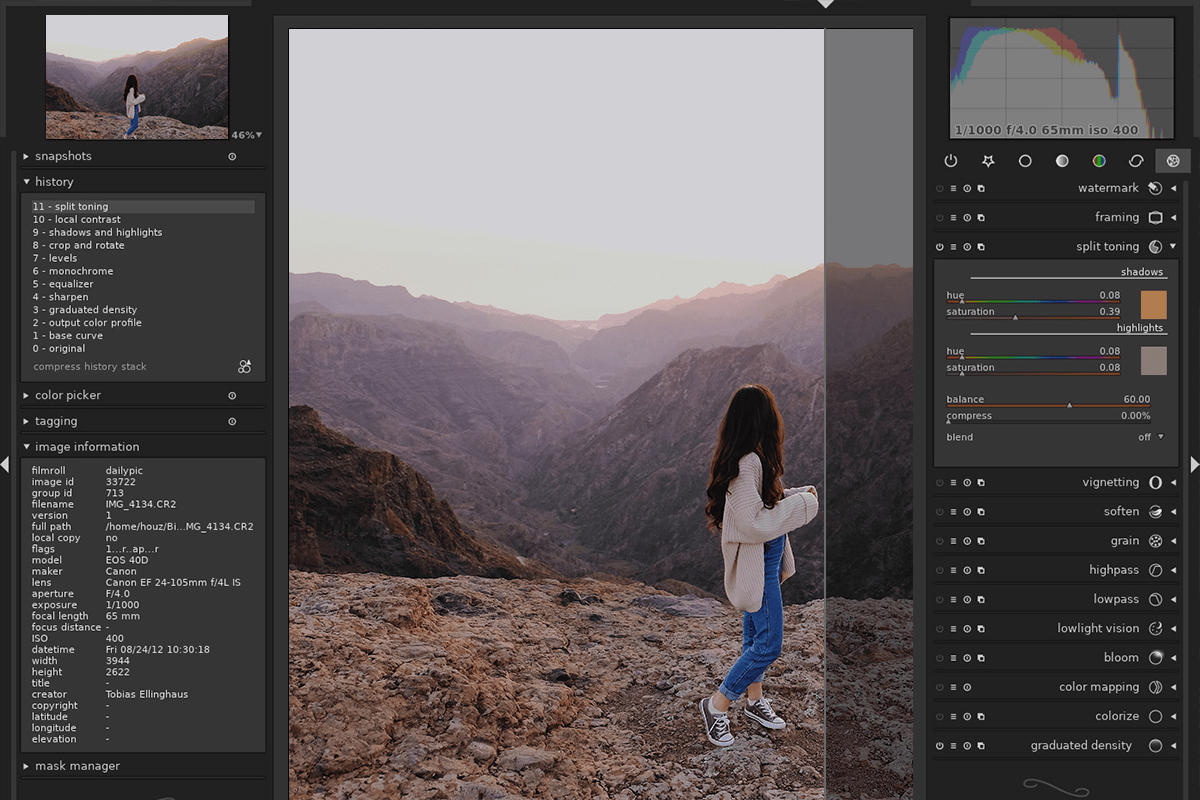 Darktablе is a free open-source editor with an extended editing toolset. It allows you to manage your images, process RAW photos taken with 400+ cameras, and use LUTs. This software supports tethered shooting and comes with an extensive toolset for adjusting image settings. Here, you will find many options for organizing files in your library.
Available for: Windows, Mac, Linux
3. Lightzone
LightZone was designed to make it easier to process black-and-white photos. It supports Zone Mapping, which allows you to make pixel-precise edits while editing multiple layers. Besides, this software has a convenient Relight tool, comes with an integrated RAW file converter, and has a well-thought-out user interface. You can move and merge layers using the available blending modes.
Available for: Windows, Mac, Linux
F.A.Q.
• Is ON1 Photo RAW Free Trial a full version of the software?
Yes, it's a full-fledged version of the software fitted with the same features as its most recent version ON1 Photo RAW 2022. A 14-day trial version allows you to use all the tools available in ON1 free of charge and doesn't add any watermarks. When the trial expires, you will need to buy a full version of the software.
• I already have an earlier version of ON1 Photo RAW, will I get free updates?
In most cases, you will need to pay an additional $79.99. Once the monthly subscription model was introduced, ON1 changed its update policy. The price that you need to pay depends on the version that you purchased. To get an exact price, make sure to contact the support team.
• What file formats are supported by ON1?
ON1 saves multi-layer image files in its native ONPhoto format. However, the program also opens some PSD files. In addition, it supports the main image formats, such as JPEG, TIF, PSB, PNG, and DNG, which makes it compatible with cameras released by the leading manufacturers.
• Why is it dangerous to install a pirated version of ON1?
By doing so, you break the law and support people who buy license keys using hacked bank accounts. This is a serious crime punishable by years behind the bars. If you try to upgrade such a version, it will be impossible to do it since the developers don't update unlicensed copies.
Pirated software might contain viruses. Besides, it might be impossible to download it without sending a paid SMS or clicking on tons of pop-up banners. In the worst-case scenario, you will be redirected to a phishing platform, which might compromise your confidential data.
• What is ON1 Plus?
This is a subscription-based platform that allows ON1 users to get useful tips from experts and master the newest photo-editing techniques. You will get exclusive access to top-tier courses conducted by the most experienced professionals working for ON1. Every month, you will get access to 200+ new videos as well as various courses and awards. The company creates content tailored to the needs of ON1 users.