Today people are hard to be amazed by professional photo editing service due to numberless photos that are accessible for everyone, but Google photo editing has outmatched all expectation. With this device we can claim for sure that future has already begun and maybe in few years picture improving will be so easy, fast and effectual that almost every shot will be edited just as a matter of rule and tradition. Is it hard to believe? With recently established Google photo edit possibilities of retouching become limitless. With this program every picture may be prepared within several seconds and, what is more important, without human engagement. Just imagine that after you take a photo you do not need to find a professional editing firm for your images to be improved. Having only one program on your personal computer or even smartphone this procedure will be possible.


Still, despite the fact of having such amazing characteristics, not many people, even contemporary qualified photographers, have heard about this device. Therefore, this article will be devoted to three main aspects of modern Google photo filter. They are thorough description, made contribution and prospects for future developing. We hope that after this piece of work your desire to try this program will wake up. And this video will make your wish even stronger.
Google pictures edit – what`s this?
Every program, tool and technique before being presented to a wide audience goes an impressively long way. Lots of specialists, the more the better, are engaged in development and thinking over of every detail that becomes a little part of the whole mechanism. Modern Google photo filter is not an exception, as more than one hundred of qualified it-specialists and photo manipulators were involved in the process of its development in order for us to be able to enjoy all its benefits.
Google, along with experts from the Massachusetts Institute of Technology, is on the tedious way of developing a system that allows real-time automatic retouching for photos taken on smartphones and other mobile devices.


The technology article published in ACM Transactions on Graphics was first to describe this beneficial program. And after this article procedure of Google auto edit pictures became widely discussed on the international level. After other magazines and online journals added information about the program. Thus, today we have enough information about Google photo edit, although the program is not in public using now.


According to the developers, the new technology will work in real time and will provide the result "in the style of really professional photographers." The user will be able to see the final image directly during the shooting process or some seconds after a shot has been taken. For many contemporary photographer this claim sounds little awkward and unrealistic, but its developers are deeply sure in the effectiveness and success of the problem.


We are sure that you are more familiar with contemporary retouching Google`s possibilities. Now Google mainly uses the HDR+ system, which makes several shots with different exposures and combines them with the aim of removing too light and too dark photo areas. Then this result is applied to the finished photo, making it neither too light, not too dark. It is quite perfect. Still, the process is not impressive anymore and shooting with this option usually takes time to take multiple images.
Logically, modern photographers demand to compare the already existing program and the advertised photo editing innovation. Is it really as easy and effectual as it is characterized? Thus, we present you an objective comparison of ordinary photography (that is taken without any additional devices and is retouched in the traditional way), HDR + mode and new Google pictures edit.


The new algorithm works on the basis of a convolutional neural network. Image processing is too complicated for existing mobile devices, even for the most advanced smartphones, so the system performs calculations on a thumbnail of the original image. Then the program transfers them to the original frame.


Currently, developers are not sure that Google photo filter will work on smartphones. Still, their owners are not quick with getting disappointed. At the expected time of the presentation of innovative Google photo editing, researchers will able to apply it on a regular smartphone without causing troubles with its using.
In order train the new algorithm and become sure in its right functioning, a set of different five thousand photos was used. After the system was applied, original images and their copies, edited by professional photographers, were shown to a wide audience.


Unfortunately the date when technology will be available to all users is not disclosed by its developers. According to them, it is possible in the foreseeable future. But still who knows what surprises we will have in the nearest future.

Google photo editing – is it a new revolution?
Although, modern photographers have wide access to any retouching technique and tool, they prefer traditional ways of photo improving. Usually, there are three main ways of how shooters organize picture editing. The first and the easiest one is when one person combines responsibilities both of photo shooters and photo manipulators. By this organization photographer controls every detail and step of photo preparing. Being able to make correction and independently choose the proper styling or change it. Maybe due to this reasons lots of shooters are already used to this way, although it takes so much time and efforts that might be devoted to shooting.


The next way is co-working with freelancers. That is when editing process is shouldered by freelance editors. The specialty of such collaboration is that every time photographers need to choose a new photo manipulator. Therefore, the procedure is also quite time-taking and stressful. As for us, such collaboration is suitable only for one-time photo preparing. And the last one is a tendency of photographers to work with a retouching firm on official and long-termed basis. Definitely, such organization is quite beneficial. This way professional photo manipulators know what is expected from them concerning style, eliminated details and final effect. Still, it is quite expensive. Thus, only officially working shooters can afford such services.


But to what kind of relationships between photographers and retouchers we should refer Google photo edit? To the first one, but still editing will not be provided by a shooter himself/herself. Or maybe to the third one? But this program will not substitute real retouching companies. This program is able to provide editing on its own, without human intervention.


For these reasons, we claim that future presented Google program for quick editing is a kind of a great revolution. It will open a new way of retouching, retouching of a future. Still, for many sceptical photographers these are just words that are not proved with actions. Is it really so? Let`s find out valuable reasons for naming this program an innovating one.


The first reason in favour of Google pictures edit is ability to improve photos even before the moment of shooting. This bonus will be convenient both for professional photographers, beginning amateurs and even ordinary users of social networks. Just wait a minute and think that taking pictures that are worth the most wonderful instagram photos with a tremendous amount of likes is easy and fast. Nowadays in case you want to become an owner of superb photos you need to consult editing experts or use auto edit pictures as a new smart algorism.


This machine learning program is quite capable to edit photos automatically. The most surprising is that the level of retouching will be not worse than done by a skilled hand of a photo manipulator with years of experience. The algorism is quite understandable. As soon as a person snaps a photo on a smartphone, the program will immediately identify what should be done with it in order for it to look considerably better. According to the needs, it may increase contrast, lower brightness and so on. It has been announced that the Google innovative program will contain lots of changes that may be applied within 20 milliseconds.


According to the words of Michal Gharbi, that is the author of the first article devoted to this topic, the procedure of editing will be so swiftly that a shooter will be able to see the already improved photo in the viewfinder before pressing the button to make a shot. Everything started last year, when Gharbi explored in what way modern neural networks may imitate varied photographic styles. Similar researchers were organized in Germany in 2015. The main task of the provided research was to investigate if neural network could imitate famous painting style of Picasso and Van Gogh. Developers were eager to make the process of editing simpler, so that people do not have to open an online app to do this. Besides, styled photo styles are becoming more and more popular. To know more about the topic read Game of Thrones Photoshoot becomes a battle contest? or Games of Thrones Photoshop tutorial for true fans.
One more bonus of Google editing problem is that it focuses its action not on the whole photos, as it was before. The network pinpoints some specific photo areas that are in need to be improved. Therefore, every picture will not be transformed according to the same scheme. To illustrate this example, imagine that on every selfie a face will be automatically brighten in case it is shot on sunny background. To add more, the program may mechanically saturate trees or water on landscape photography.


Additionally, the innovative program will parse all photo nuances so that its effect will not differ from manual retouching. This result is possible due to the tremendous number of pictures that were retouched by the program. The number is 5000, impressive, isn`t it? To say more, in case you download your photos to the program, it will "remember" your own style and will repeat it every time. You will be able to create masterpieces of any level of complicity. One of the ideas to future aspiration you will find in Diversity of pencil Vs Cameras ideas. It is not necessary to follow exactly this concept, but who knows, maybe you will be the creator of other new trends. Always believe in your abilities.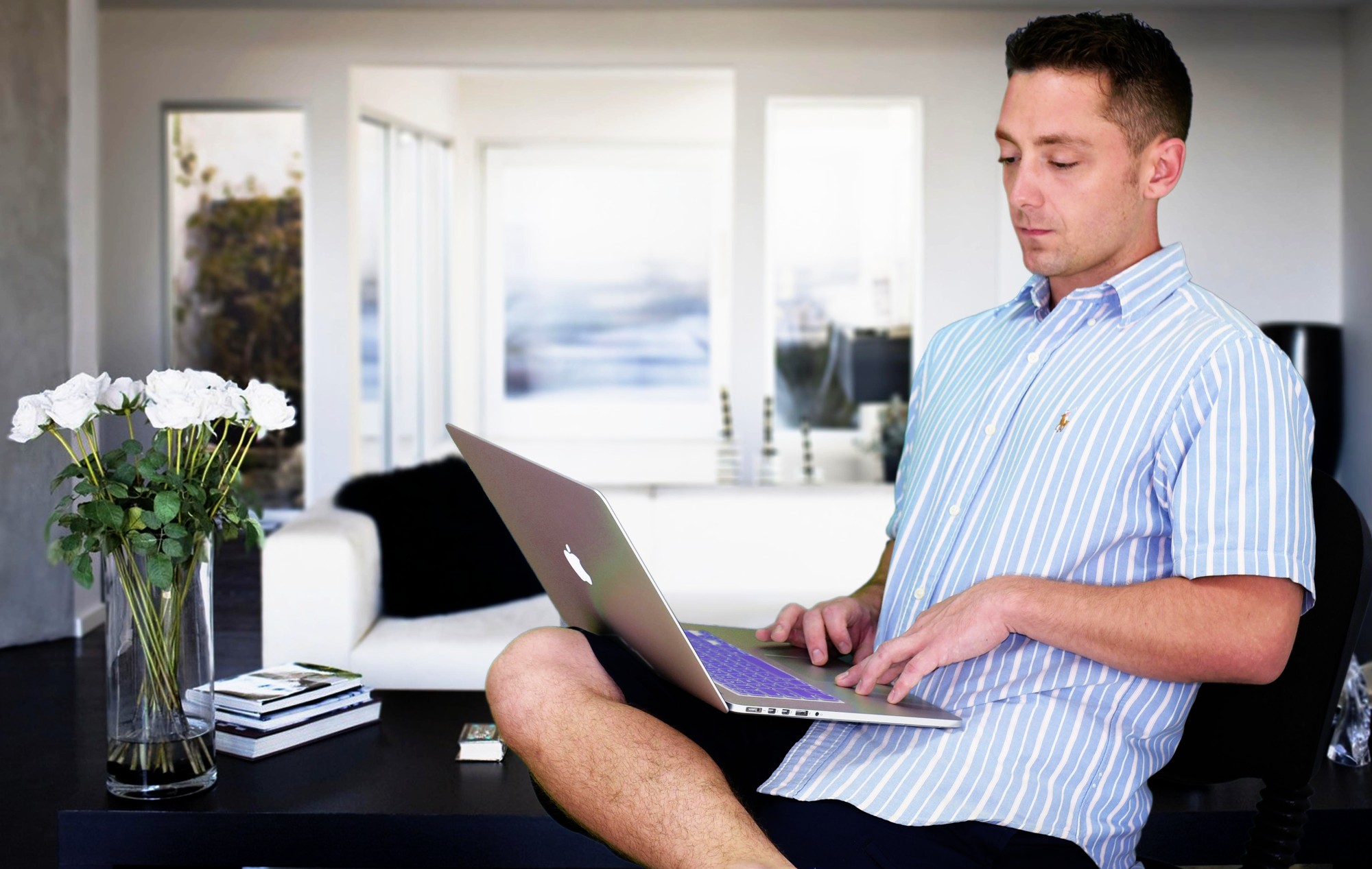 What does future holds for auto edit pictures?
Definitely all mentioned bonuses are quite impressive, but all contemporary photographers wonder on what gargets this program will be used. It seems that such sophisticated network will be assessable only on personal computers. We are quick to ruin this fallacy we announce that modern Google filter will run on smartphones. That is possible due to the fact that it processes not all pixels of a photo. It simply processes a photo version of low-resolution. After it decides what image areas must be improved. Then the program provides color adjusting, saturation or luminosity. After everything is ready, it converts a picture into high resolution again. That is the effectual algorism that can be provided in short terms.


Google`s algorism is so advanced that with its establishment, shooters will no longer wait seconds to enjoy HDR photos. Surely, lots of photographers will like this bonus. Google does not comment about details of program`s presentation. Thus, it is unknown whether it will appear on Android. But still we hope for this amazing piece of news.

As it can be understood from the article, future holds lots of surprises concerning effective photo retouching. But today we are all using traditional methods of editing. For instance, in case you need a professional firm with modest photo editing prices, our company is here. We proffer all possible styles of editing that any contemporary shooter may face a need. And combination with careful treatment, fast result and competent photo manipulators our organization is unrivalled. We are always glad to collaborate with new customers, as they have new requirements and new challenges for us.